BEST JAZZ
The Best Jazz on Bandcamp: May 2018
By Dave Sumner · June 07, 2018
This month's column is a book of spells. The month of May in Jazz is a lesson plan on the different ways music can be used to enchant, hypnotize, captivate, and beguile. Each album that follows is an immersive experience. It's not a question of whether or not you'll sink into one of these recordings—it's a question of how many will have that effect.
View the Best Jazz on Bandcamp archives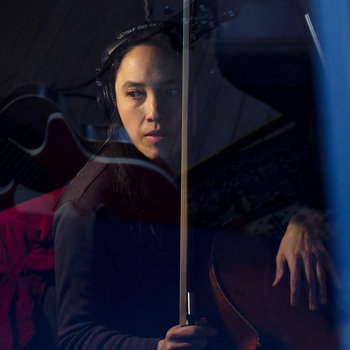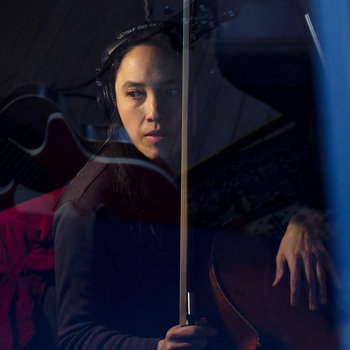 Merch for this release:
Vinyl LP, Compact Disc (CD)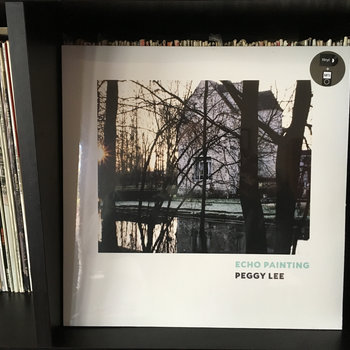 The music conjured up by Peggy Lee is a stormy sea. Waves of dissonance crash down one after the other, harmonies whip about in all directions, and drops of rhythm are scattered everywhere. But in that same way the sea, even at its angriest, can have a hypnotic hold, so, too, is the spellbinding nature of a melody in a Peggy Lee work. The cellist's signature sound is an intoxicating blend of avant-garde, modern jazz, chamber, folk, and pop. No one influence ever dominates, and all are commingled so that where one influence ends and the next begins is never certain. It's all bound together and framed by those heady melodic passages. Both wind and string instruments take center of the instrumentation, which lead to collisions of edgy and warm expression. The album ends with vocalist Robin Holcomb guesting on a rendition of "The Unfaithful Servant." Compared to the rest of the album, it's something of an oddball track. It's also glorious. It should be required Sunday morning listening—it's everything we could want religion to be. And if this album floats your boat, don't hesitate to scoop up Lee's 2012 release Invitation. It was one of the best jazz records to come out that year, and it's definitely a bird-of-a-feather recording to Echo Painting.
Marike van Dijk already took on a hell of a challenge with her 2015 release The Stereography Project by attempting to create a system of escape routes for improvisation within meticulous chamber jazz compositions. On her newest, the alto saxophonist ups the ante by doing the same writing for vocals. The results are stunning. They're also gentle and welcoming and full of heart. They aren't proper love songs per se, but they sure do evoke euphoria, heartbreak, and all of the ineffable emotions that fall between those extremes. The A-side features vocalist Jeff Taylor, who might be best known for his renditions of David Bowie tunes on Donny McCaslin's Beyond Now. The B-side features vocalist Katell Keineg, who should be known everywhere for having a voice capable of jarring the moon loose from its orbit. The two parts aren't distinguished just by their respective vocalists: the former features van Dijk's American ensemble, which includes all-stars like Anna Weber, Lucas Pino, Alan Ferber, and Meg Okura, while the latter is van Dijk's Amsterdam ensemble, featuring top talent like Charlotte Greve, Maarten Ornstein and Ben van Gelder. For me personally, what began as a nice first impression has gradually escalated into a full-blown addiction. There's no end to the magic on this one.
Jamie Baum Septet+
Bridges
Merch for this release:
Compact Disc (CD)
On Jamie Baum's latest, the flautist explores the connections between jazz and Jewish, Arabic, and South Asian musics. The varied instrumentation, the differing melodic paths, and the shifts in cadence all point to a holistic view of music, as well as an openness to each strain's individual properties. But when Bridges is boiled down to its essential element, what shakes out is the fact that this is uplifting music. Even when the expressionism focuses on chamber jazz, the contemplative tone generates vivid imagery and a sweeping grandeur. And when Baum's expanded septet goes big, the music is grander than life. There's no better example of this tonal range than the three-part "Honoring Nepal: The Shiva Suite." It's the gem of the recording. It's also its heartbeat. Baum's lineup is like a future wing of the Jazz Hall of Fame, with Amir ElSaffar, reedist Sam Sadigursky, and guitarist Brad Shepik counted among the expanded septet.
Nik Bärtsch's Ronin
Awase
The way in which Nik Bärtsch's Ronin wield the tools of minimalism and repetition results in a rapid-fire drone. There is a contemplative atmosphere at the heart of their music, even when the melody is tattooed along the surface of a swiftly-flowing tempo. Their latest comes courtesy of a new lineup. Now a quartet comprised of pianist Bärtsch, bass clarinetist Sha, bassist Thomy Jordi, and drummer Kaspar Rast, they work similar territory (including revisiting some of the "Modul" pieces from prior recordings), and the sound doesn't stray far from what has come before. What is different is a cleaner flow of ideas. There's always been a sharpness and precision to Bärtsch's Ronin, but the delivery of the vision comes off as being much more direct and to the point this time around. It's a slight change, but dramatic in its own way. That said, this is still the "ritual groove music" that fans of Bärtsch have known and loved.
Daniel Carter / William Parker / Matthew Shipp
Seraphic Light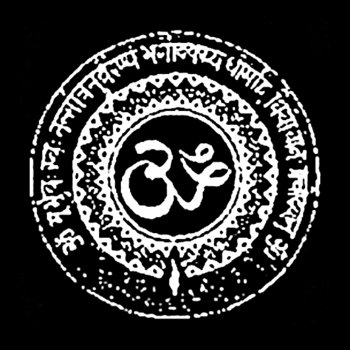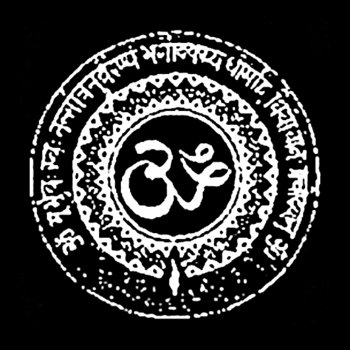 Merch for this release:
Compact Disc (CD)
Lightning crashes and thunder booms and the sky is full of unrelenting rain, and yet there is a tranquility in the air—as if the beauty illuminated within the storm resonates louder than the unleashed chaos. That's the effect of this 2017 performance at Tufts University. Pianist Matthew Shipp, bassist William Parker, and Daniel Carter (playing just about any wind instrument he can get his hands on) nurture the gentle seed of a melody while conjuring up a tempest of dissonance. It possesses all the thrills one would expect from a long-form work of group improvisation, but the way the trio suddenly coalesces around a delicate expression of melody fully embodies the truly stunning moments this recording has to offer.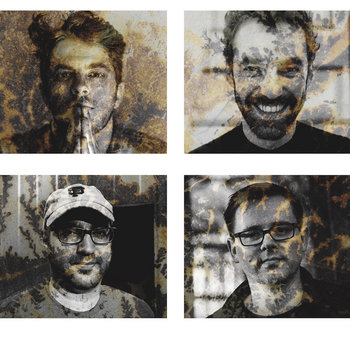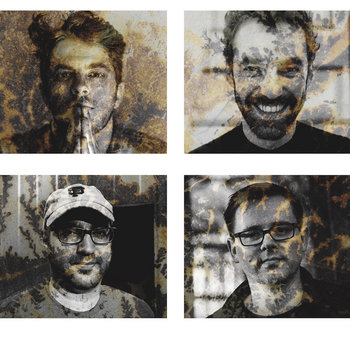 Merch for this release:
Compact Disc (CD)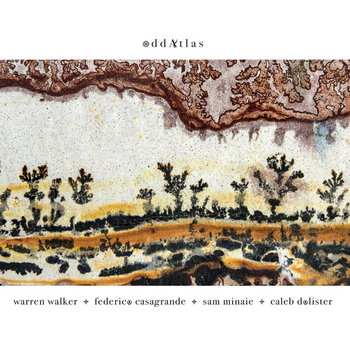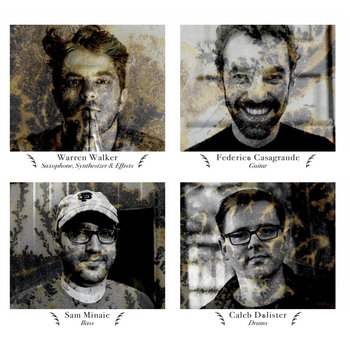 The melodies of OddAtlas are the flush of warmth on the first day of summer. Their beauty is more than just a perfect sequence of notes; it's a rush of well-being, a comforting reassurance as they envelop you whole, of sounds designed to make a simple, yet powerful connection. That their eponymous debut is full of lushness that is somewhat ironic, considering the Alpine seclusion of their recording date. The quartet of guitarist Federico Casagrande, saxophonist Warren Walker, bassist Sam Minaie, and drummer Caleb Dolister bolster their modern jazz sound with heavy doses of post-rock, and the music's tendency to stomp rather than swing provides a context for those melodies as being something more than just pretty for them to thrive in conditions of thick harmonic washes and hewn rhythmic landscapes.
Idris Ackamoor and the Pyramids
An Angel Fell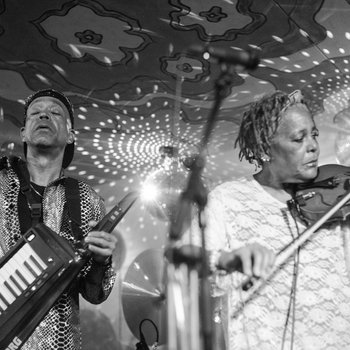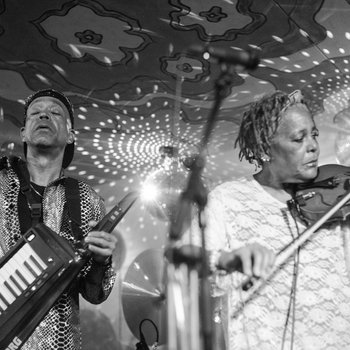 Merch for this release:
2 x Vinyl LP, Compact Disc (CD)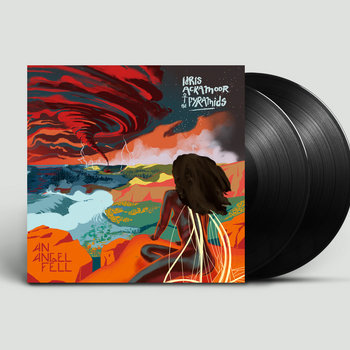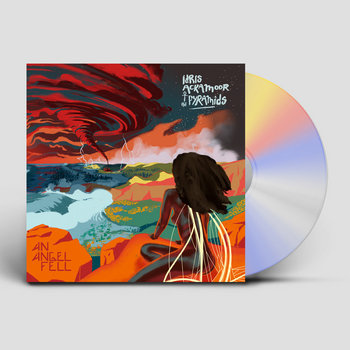 Spiritual jazz is undergoing something of a reincarnation. The music's birth in the late '60s brought together Eastern mysticism, African roots, and freer jazz forms as the launching pad for sonic transcendence. Its resurgence on the modern scene offers a more expansive view on the source of spiritual inspiration, but even at the fringes of its reinvention, there's a recognizable sound and tone that marks it for what it is. Considering that the Pyramids originally formed during spiritual jazz's nascent stage, it should come as no surprise that Idris Ackamoor's ensemble bridges the music's past to its present. There's an Afrobeat groove, a meditative depth, an avant-garde edge and a strong hint of psychedelia. It's a potent mix that calls to mind the music of John Handy and Sun Ra and Tony Allen and the Heliocentrics. The song "Soliloquy For Michael Brown" is as powerful as it gets.
Jason Stein's Locksmith Isidore
After Caroline
Merch for this release:
Compact Disc (CD), Vinyl LP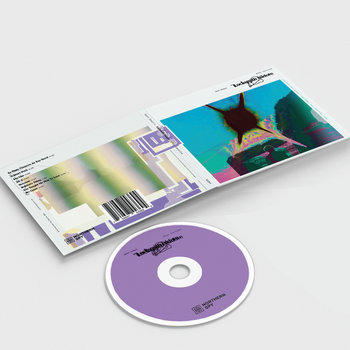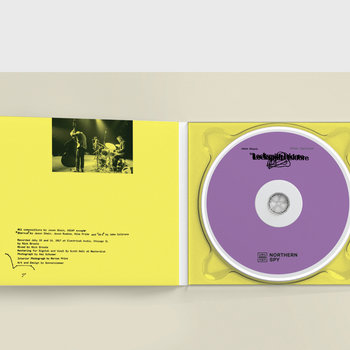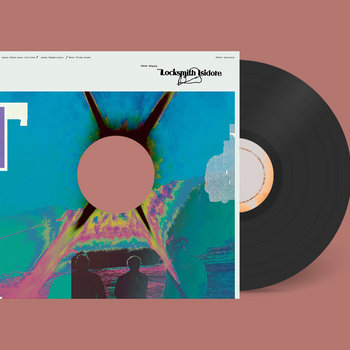 Jason Stein has a very modern sound, which often cloaks the tradition that lies underneath. When it emerges, the streak of familiarity is often quite startling. It's also quite fun. This equation applies to his trio, Locksmith Isidore. The bass clarinetist is joined by bassist Jason Roebke and drummer Mike Pride, and their vacillations between states of volatility, playfulness, and contemplation display the elasticity of the modern aspect of Stein's music, and provide many different opportunities for bop and the blues to emerge. Besides, the tradition of the inside-out form of expression have a fine tradition, dating back to classics like Eric Dolphy's Out To Lunch, and After Caroline is some excellent evidence that the modern jazz scene can be of the tradition without constantly looking back over its shoulder.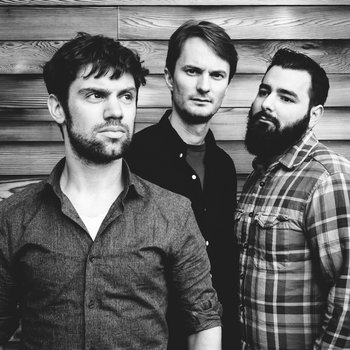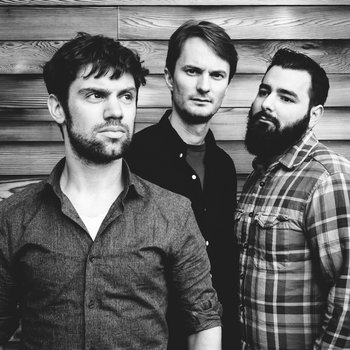 Merch for this release:
Compact Disc (CD), 2 x Vinyl LP, Vinyl LP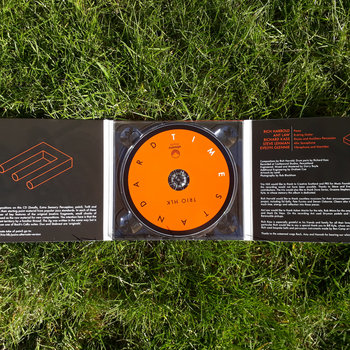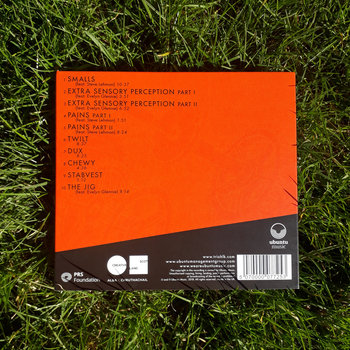 These are standards. They're broken down and deconstructed, and tiny fragments of their shattered remains become the seeds for entirely new pieces. Trio HLK corners the market on intrigue with their newest, Standard Time. Pianist Rich Harrold, drummer-percussionist Richard Kass, and guitarist Ant Law (on an eight-string) apply methods more closely associated with contemporary classical music than they do jazz, but the results are as likely to appeal to fans of the latter as the former. The tether between before and after pictures is further blurred by guest saxophonist Steve Lehman and vibraphonist Evelyn Glennie. Lehman's magnetic bursts of volatility and Glennie's power of enchantment accentuate the individuality of each piece within the context of the album and also the source material. And it's more than a little fun to treat the album as an insane blindfold listening test and attempt to identify the original standards from the brief moments when they poke their heads out from the thick haze of newness.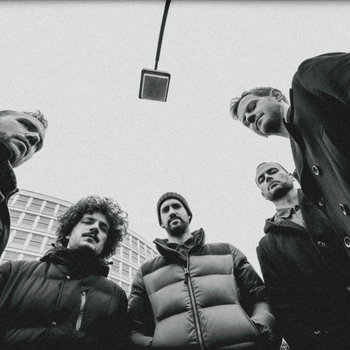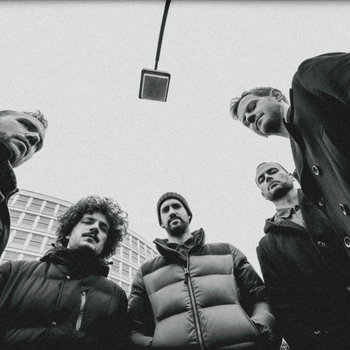 Merch for this release:
Compact Disc (CD)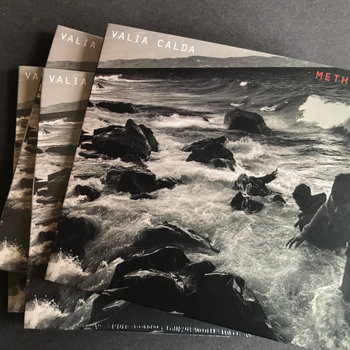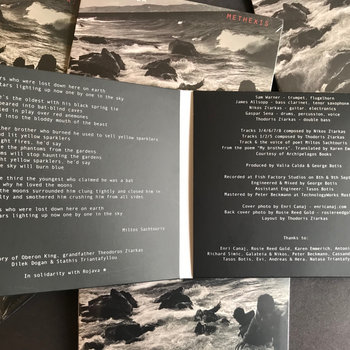 The debut EP from Valia Calda was a clear statement of intent that their hometown Mediterranean influence was going to be as prominent as their particular voicing of modern jazz. This time around, they don't utilize instruments like Cretan lute, lyra, and tsambuna, but that doesn't hinder their melodic vision. And that vision? It's typically one of majesty. That this music is paired with Albanian photographer Enri Canaj's documentation of migrants crossing the sea for a better home ramps up the emotional impact to even higher levels. James Allsopp joins the group for their sophomore release, and his bass clarinet adds a bit more edge to the affair. And not for nothing, their 2014 debut EP is excellent. Opening track "Epirus Suite" will sweep you right off your feet.