BEST JAZZ
The Best Jazz on Bandcamp: March 2018
By Dave Sumner · April 02, 2018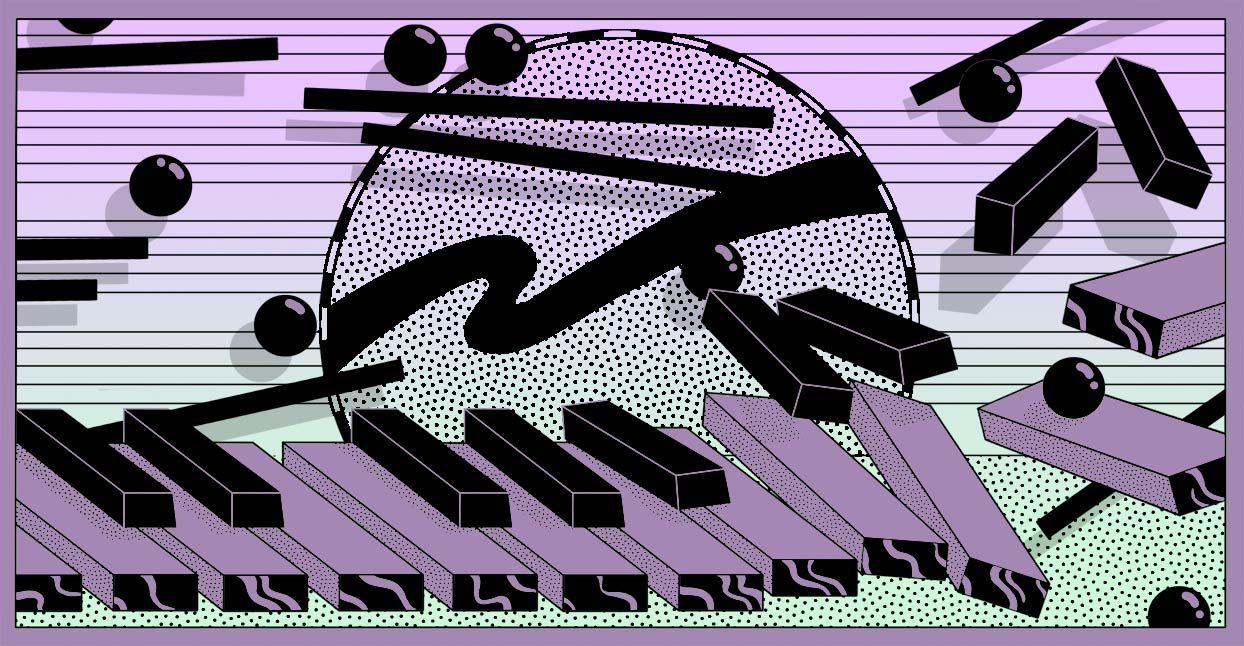 Like the first gorgeous days of warm sunny springtime weather, the music in today's column is united around the theme of rebirth, with fresh new sounds that incorporate approaches and expressions that will still sound intimately familiar to anyone who has spent a life in jazz music. It can be argued that we truly are in a golden jazz age, and the artists in this month's column are at the forefront.
View the Best Jazz on Bandcamp archives
Merch for this release:
Vinyl LP, Compact Disc (CD)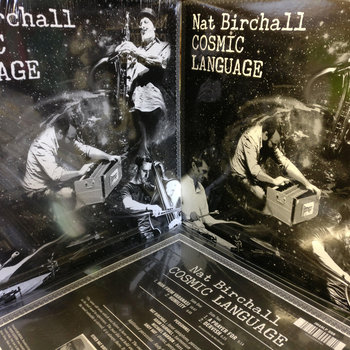 I try to avoid comparing one musician to another as much as humanly possible—especially a current player to a musician from the old-school scene. Modern jazz musicians already face the challenge of finding a fanbase that's interested in what's happening today, not eagerly focused on the next reissue. But the first time I heard Nat Birchall on his 2009 release Akhenaten, it felt like the ghost of John Coltrane was using Birchall to flesh out more ideas from his post-hard bop/pre-free chaos period. Since that time, Birchall has expanded in new directions, some more spiritual, some more avant-garde, but always radiating that powerful magnetism of a tenor saxophone in high-pressure sonic environments. On his latest, Birchall undergirds his intensity with a solemn tone. Think of Coltrane's "India" from his first Vanguard sessions, and you'll have a good idea what you're getting on this recording. Cosmic Language is the reverence of a prayer within the midst of a hurricane.
There are some stunning moments on this set from the NPO Trio of violinist Meg Okura, saxophonist Sam Newsome, and pianist Jean-Michel Pilc. Their music is a balancing act between cohesion and chaos, allowing the music to fall into one of those states while still grasping tight to its counterpart. This sense of everything coming apart at the seams creates the most intoxicating tension as the balance of power shifts back and forth. The intensity is magnified by corresponding changes in influence, from avant-garde to classical to Yiddish to modern post-bop. Recorded at NYC's The Stone back in 2016, the electricity of the live performance comes through strong, and the presence of this music is immense.
Merch for this release:
Compact Disc (CD)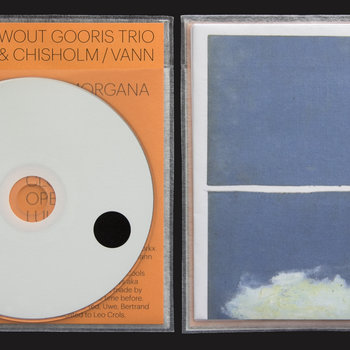 Wout Gooris has an instinct for tranquility. His 2016 release voor Jef was music made for the first moments of morning, when the sun is just shaking the sleep from its eyes, and a calm hush hangs over the world. Album opener "Fata Morgana" is a gentle sigh of melody, as comforting as it is serene, but from there, Some Time expands into livelier forms of expression, and sparks with life and busyness. Aiding that transformation is the addition of saxophonists Hayden Chisholm and Erwin Vann. And while the melodic textures they bring to the session are enchanting, it's their harmonic contributions that give this music a greater presence than Gooris's previous offering. It's a welcome change, and brings to light facets only hinted at on voor Jef. It's something best represented on the album finale "Lullaby," the way the tune escalates from a familiar tranquility up to a temperature with enough heat to burn.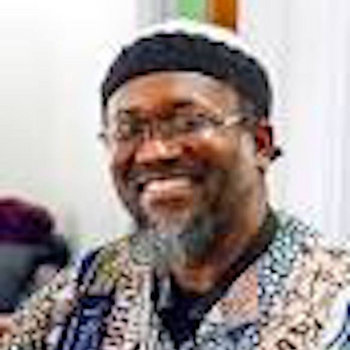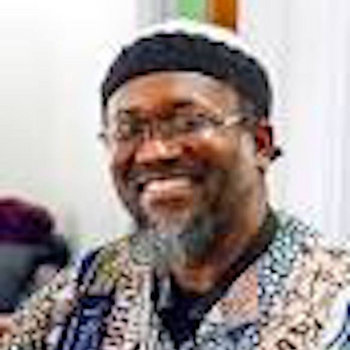 It's pretty easy to become transfixed by the simmering intensity on the latest release from Salim Washington. With Julius Hemphill's classic 1972 avant-garde recording Dogon A.D. as the inspirational springboard, the saxophonist offers up his own vision as a crosshatch of spiritual, free, and modern jazz. His solos develop a precise lyricism into something untamed and wild, to the point where a piece breathlessly lifts off from the earth and soars. Washington is joined by drummer Tyshawn Sorey, bassist Hill Greene, and violist Melanie Dyer, and there isn't a one of them that doesn't leave their mark on this powerful recording.
Merch for this release:
Compact Disc (CD)
One of the more intriguing aspects of her newest release, Heart Tonic, is the way Caroline Davis phases between states of old-school bounce and new-school edge. Take "Fortune," and how it presents itself as a springtime ballad, starting like a stroll through the classic Blue Note Records catalog, only to see the melody delicately warp and the tempo wobble, and suddenly everything that sounded so familiar sounds so very strange. Davis's quintet exploits that rift between eras, and it results in an appealing unpredictability. A longtime mainstay of the Chicago scene, this album represents some of the saxophonist's thoughts on relocating to NYC. Joining her on these reveries are trumpeter Marquis Hill, pianist Julian Shore, bassist Tamir Shmerling, and drummer Jay Sawyer.
This excellent folk-jazz recording is as inviting as a warm smile. Alex Oliverio's homage to the Phoenix apartment complexes of his youth rolls out thick melodies a mile wide. His acoustic guitar is nicely balanced out by trumpet, saxophones, and bass clarinet. A pedal steel adds a little extra dose of twang, and a Fender Rhodes brings some welcome fuzziness. Of special interest is the way Oliverio's septet is able to maintain a contemplative quality with music that often keeps to a gallop and expresses itself boldly. Folk-jazz has long since been a curiosity on the modern scene, and it has branched out into all kinds of directions. Want an idea of how Sunshine Ensemble shakes out? Think Kenny Warren's 2014 recording Laila and Smitty.
Wanja Slavin Lotus Eaters
Salvation 
Merch for this release:
Compact Disc (CD)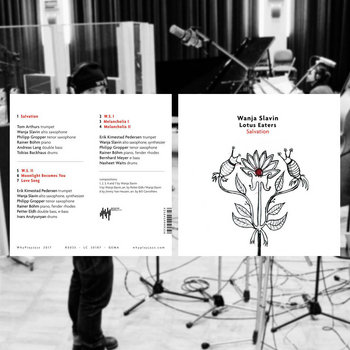 Even knowing in advance that Wanja Slavin's latest employs an 11-piece ensemble, it's still gonna seem like there are more instruments providing their voices to this session than the ones listed. The presence of this music is large—huge, even, at times—but the intricacies that guide the ear through each of the seven pieces of Salvation give the music the kind of rich details that make a short story seem like an epic journey. This isn't an album that seeks to dazzle the listener with vivid imagery; it's a ceaseless stream that provides one thrill after the other, and a different emotional reaction for each change in tone and tempo and harmonic embrace. This is one of the gems, thus far, of 2018, and considering that names like Bernhard Meyer, Nasheet Waits, and Philipp Gropper are amongst the Lotus Eaters ensemble, it shouldn't come as any surprise.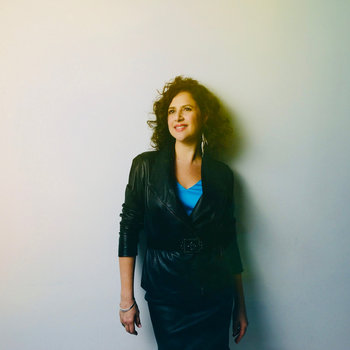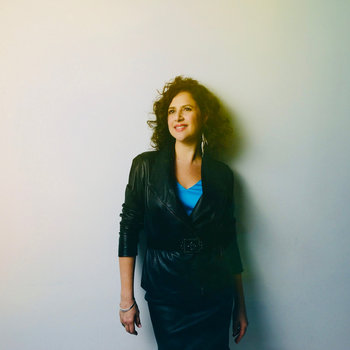 Merch for this release:
Compact Disc (CD)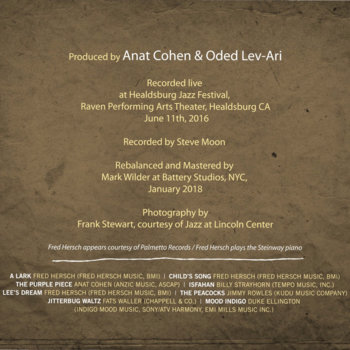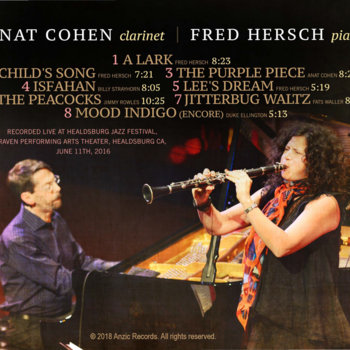 This duo of clarinetist Anat Cohen and pianist Fred Hersch generate a special kind of tranquility on this live performance at the Healdsburg Jazz Festival. Their melodies are like a pair of butterflies on the breeze—playful, peaceful, and majestic at the same time. Sometimes the music bounces cheerfully along, other times the music settles into a contemplative state. But there's always a lively motion that causes each piece to spring to life and reveal its beauty.
Merch for this release:
Compact Disc (CD), 2 x Vinyl LP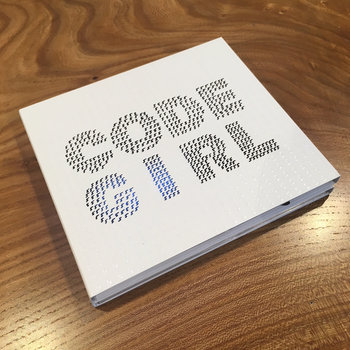 Mary Halvorson expresses her unique sound loud and clear, no matter with whom who she's collaborating. Those pitter-patter bursts of melody are like staggered waves of raindrops against a tin roof—there's no mistaking the sequences of guitar notes for anybody else but her. But her uniqueness isn't just limited to her sound; it extends to her vision as well. Her latest unfurls like an opera. The changes from avant-garde to blues to folk to jazz feel like the development of a storyline, and those changes are still beholden to the particular arc Halvorson sets into motion with the very first notes. The bass and drums of Michael Formanek and Tomas Fujiwara are familiar to previous Halvorson offerings, but trumpeter Ambrose Akinmusire and vocalist Amirtha Kidambi are new to the fold; that Halvorson is able to sync in with both old and new collaborators with the same effortless grace speaks as much to the strength of Code Girl's vision as it does Halvorson's talent at guiding musicians through it.
The Recyclers
Davout
The intrigue of Davout is generated through its motion. It has a cool swagger, and it beguiles with tempos that pulse and bounce and cycle and sometimes settle into a quiet murmur. The Recyclers trio of drummer Steve Argüelles, pianist Benoît Delbecq, and bassist Christophe Minck alter the influence between Afro-jazz, Middle Eastern music, modern piano trio jazz, and a noir jazz familiar to their Paris home turf. Some moog, some ngoni, and a guest appearance by saxophonist Antonin Tri-Hoang add intrigue to the nature of the tempos, and utilize textures to enhance the beauty of the melodies. This is an album where keen differences resonate like mad.
-Dave Sumner