BEST HIP-HOP
The Best Hip-Hop on Bandcamp: May 2022
By Phillip Mlynar · June 01, 2022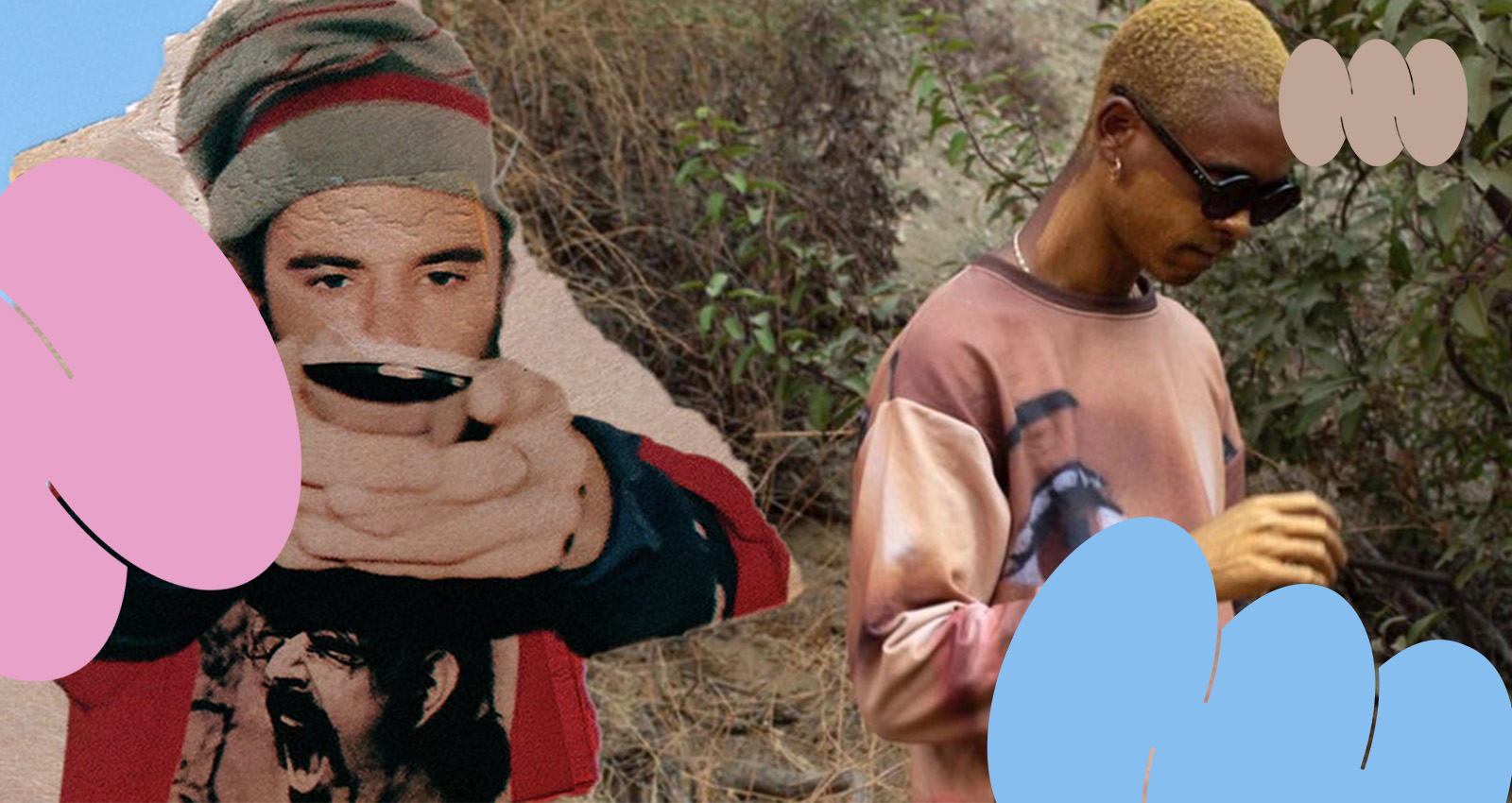 May's round-up of the ten best new hip-hop releases includes the return of New Jersey's original rap experimentalists, a poetic noise rap storm from Philadelphia, and a psychedelic-tinged project inspired by the political themes of Marvin Gaye's What's Going On? We also check in with an early candidate for rap album of the year.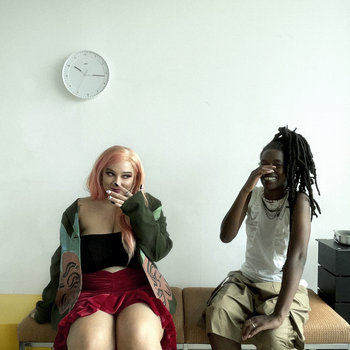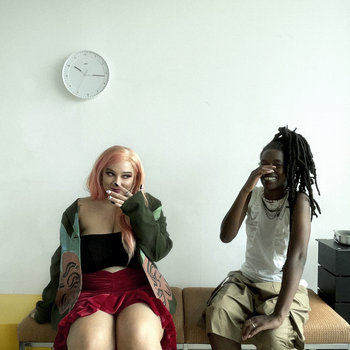 Merch for this release:
Vinyl LP, Compact Disc (CD)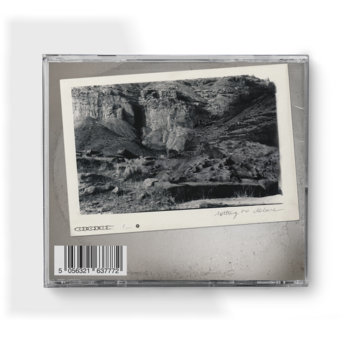 Nothing To Declare is a mercurial sonic storm. Patches of beautifully distorted noise influences abound as the Philadelphia-based duo of vocalist Moor Mother and producer DJ Haram twist hip-hop through an electronic music lens to irresistibly impactful effect. "Spit this shit better than Shakespeare," says Moor Mother on the opening title track, before embracing the song's snarling bass tones and grinding percussive patterns to mock, "You always 'bout your crisis/ How you a narcissist but righteous?" Key contributing supporting roles on the project include Lafawandah bringing deftly-fractured vocals to the glowering "Totally Spies," Palestinian producer Muqata'a stepping up with a co-production assist on the discordant breakbeat science of "Candace Parker," and the frantically-charged voice of New York's Ase Manual playing the role of an emotive coda on closer "Lead Level 15."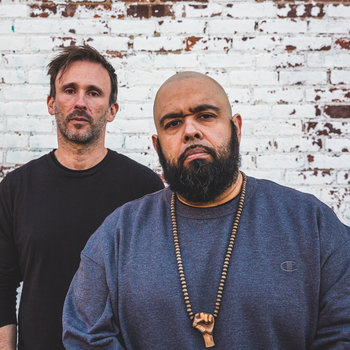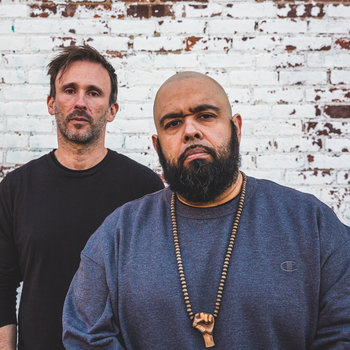 Merch for this release:
2 x Vinyl LP, Compact Disc (CD)
New Jersey's Dälek blazed underground experimental rap trails back in the late-'90s. With a propensity for blending hip-hop's core metronomes with foreboding noise and industrial flourishes, the duo's eighth album is an intoxicating melange of producer Mike Manteca's anxiety-strewn sonics and Dälek's protest-focused lyrics. "Alkaline smile holds back my acidic tongue/ Tumultuous times refined my cadence, from/ Filthy breeds philosophies/ A sheathed sword kept sharp for times like these," vents the rapper on the early cut "Boycott," before issuing a warning that acts as the heartbeat for the entire album: "Society's been failing you." Cover art enthusiasts take note: The evocatively gloomy visuals to Precipice were provided by metal band Mastodon's Paul Romano.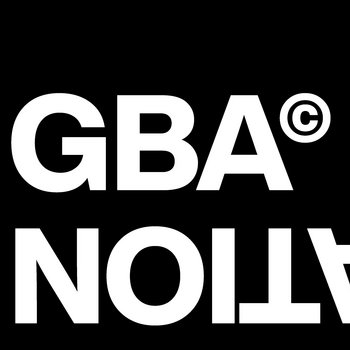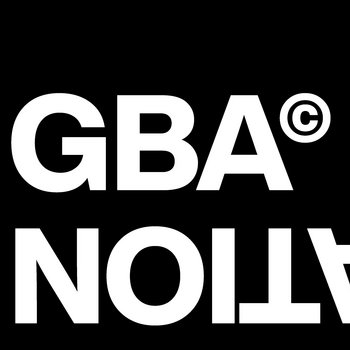 A warm sense of nostalgia prevails throughout Live From The End of The World, Vol. 1 Demos, a project from West Coast wordsmith Blu and The Pharcyde's Fatlip that's released via the Tokyo-based Guilty By Association label. Backed by lively ripples of static, early Madlib-produced standout "Gangsta Rap" prompts the rappers to swing from reminiscing over high school hijinks to commenting on censorship, while "Hollywood Celebrity" relays reflections on fame and success. "I been down on my luck for a while now," says Fatlip. "But it's alright 'cause I still got one life/ I been robbed for mil' from shady-esque deals/ Swear I used to feel like getting motherfuckers killed/ 'Til I realizеd what God gives no man can steal." Enhancing the project's throwback feel, the guest roster peaks with rapper Eiht (from Compton's Most Wanted) starring on an update of The Crusaders's late'-70s "Street Life" lament, and "Crack Party" uniting members of Tha Alkaholiks, Digital Underground, Jurassic 5, and the mighty Hieroglyphics collective for a West Coast all-stars posse cut.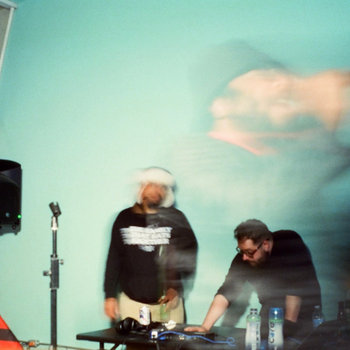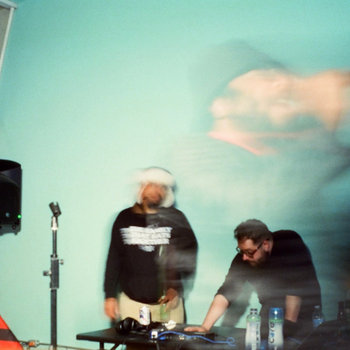 Merch for this release:
Cassette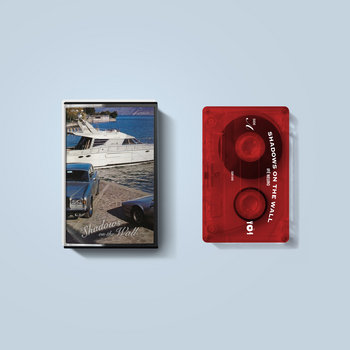 Raised in South Carolina but now located in Texas, rapper Ifé Neuro's Shadows On The Wall delves into the dynamics of how dreams can manifest themselves in physically deceptive ways. Entirely produced by GEECHEE SUPREME—a behind-the-boards duo consisting of DOMO SUPREME and Neuro—the album's fueled by a series of lush string loops that nod to deep '70s soul influences. "Hard to tell who love me when everything framed around what you can do for me," laments the rapper on "BLANK CHECKS" as he digs into how money can warp motivations. Closing the session on a determined note, the penultimate track "FOREVER" opens with sampled snatches of KRS-One and spotlights Neuro putting ultimate faith in the idea of weathering life's storms with confidence, persistence, and the perspective to view the journey as a marathon not a sprint.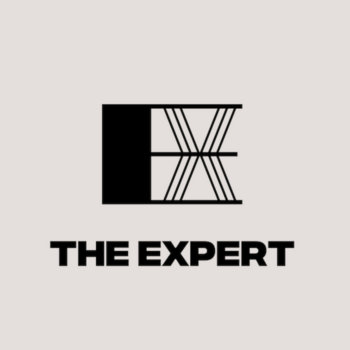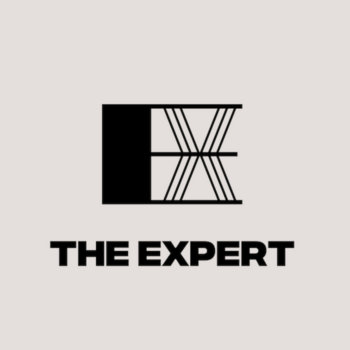 Merch for this release:
Vinyl LP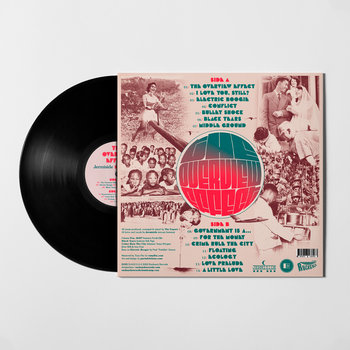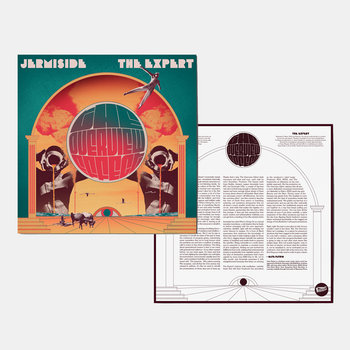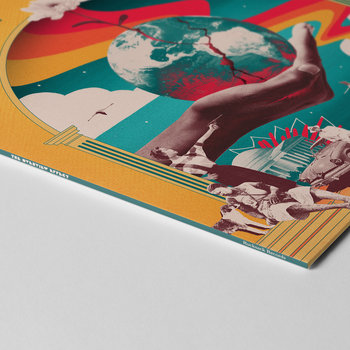 Teaming Atlanta rapper Jermiside with Dublin-based beat master The Expert, The Overview Effect is a potent rap experience that melds lyrical themes inspired by Marvin Gaye's political masterpiece What's Going On? with psych-tinged golden era-influenced hip-hop production. "By all accounts, I heard he had a future that was promising/ Now he a special delivery for the trauma team," rues Jermiside on the blues-hewn "Bullet Shock," a harrowing track that involves the rapper sketching out the aftermath of a case of police brutality. As the album unfurls, crucial conceptual moments include the defiant drama-charged opener "I Love You, Still?" digging into the parameters of modern patriotism, the guitar-laced "Electric Boogie" nodding to George Orwell and unpacking the way technology and society intertwine, and the graceful vibes-infused closer "A Little Love" putting trust in the hope that compassion can always triumph.
The cover photograph of Jeshi's Universal Credit depicts the London-raised rapper receiving an oversized check from the country's Department for Work & Pensions. The album plays out as a commentary on the erosion of social safety nets and the socio-economic stigma that comes with receiving government support—especially off the back of an early pandemic period when much of the country's workforce was furloughed. Flipping deftly between heartfelt confessions and humor-laden barbs, Jeshi proves himself a charismatic lyricist on the project. "Generation fucked up/ Generation on pills/ Generation unloved/ Generation sit home on your phone 'til you feel who you are ain't enough," the MC rues over the subtly shifting bass tones that waver through "Generation." Adding a melodic falsetto lilt to the overall listening session, Nigerian musician Obongjayar graces a couple of tracks, including the hypnotic late-album standout "Protein."
Merch for this release:
Compact Disc (CD)
Atlanta rapper Mercury's tabula rasa is a musically polished album that comfortably swings between heavier moments and pop-leaning segments. Energized introduction "RUNNING ROUND" opens with a clattering drum 'n' bass break before smoothly transitioning into a melodious workout; the gnarly "500 DEGREEZ" conveys sizzling trap menace; and late project cut "GEEKED UP" is all slow-tempo pillowy bass and dabs of synth. "I just wanna live my dream/ I don't want in-between," vows Mercury on "CHIT CHAT," a gently rolling song that weaves a cherubic refrain into the mix as the rapper outlines aspirations in a self-assured fashion. "I'm gonna do more than succeed/ My goal is beyond what I see."
Merch for this release:
Cassette, Compact Disc (CD), Vinyl LP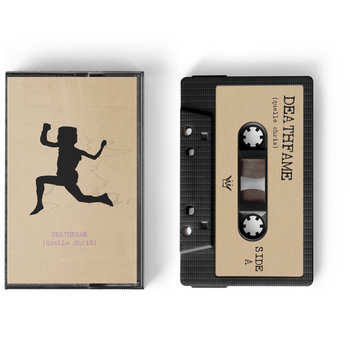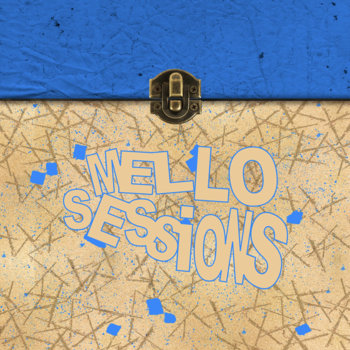 "Every year an album drop I'm on top of the best ofs/ And if I don't drop shit I'm on someone's album that was," raps Quelle Chris over an industrial slurry of dank bass and drums on "The Agency Of The Future," an ominous-sounding track from the Baltimore-based MC and producer's latest long player. Based on recent form, it's hard to argue with Quelle's one-upmanship—and DEATHFAME successfully adds on to a sterling run that includes 2017's humble and creatively freewheelin' Being You Is Great, I Wish I Could Be You More Often and 2019's prescient Guns. Skillfully switching between tender moments of personal reflection and blasts of quick-witted braggadocio, the album presents Quelle's verbals over slabs of grungy psychedelic funk that are self-produced with a little spot help from Chris Keys and Knxwledge. "I came up on both sides like DeLorean doors/ If heaven's got a ghetto, hell's got a resort," opens Quelle over weeping piano on "So Tired You Can't Stop Dreaming," a song that compactly combines personal history with worldly commentary and prompts the MC to sign off in movingly confessional terms: "The best stories ever told never written/ Couldn't sit and find the words for 'em/ Deep cuts heal the listener quicker than it heals the man bleeding when he wrote it/ Few would choose to sing a silent opus."
Sleep Sinatra x KNGKVMI
BRAINSTORMZ
Merch for this release:
Compact Disc (CD), Cassette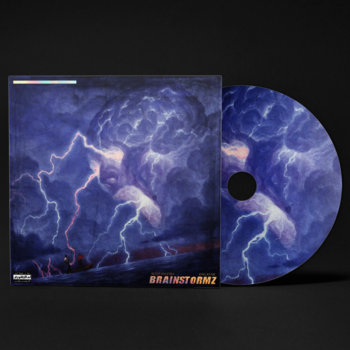 BRAINSTORMZ brings together the composed vocal talents of Nebraska MC Sleep Sinatra with Washington beatmaker KNGKVMI (whose vault also claims production credits under the handle Talaj KVMI). "Deep waters, flow current content of scholars/ Diction for the wise and lost martyrs/ Still I'm bringing it father beyond known horizons we reach/ Alchemical material manifest when I speak," raps Sinatra on the introductory title track, laying the foundations of his book smart lyrical agenda over a stripped-down backdrop of bluesy funk. Over the album, KNGKVMI's production uses lonesome piano loops and pensive bits of guitar to complement the reflective undertone of Sinatra's voice. "The knowledge for dollars is interchangeable/ Try to burn me, only once will I play a fool," raps the MC on the penultimate cut "Resources," riffing on monetary conceptions before assuredly departing with a worldly brag: "Hunger build appetite, been hustling half my life/ Knowing I'm nice while y'all fighting for your braggin' writes."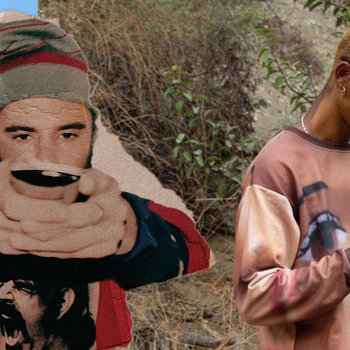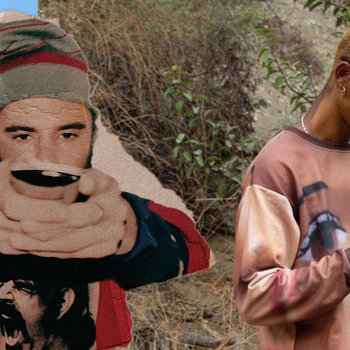 Merch for this release:
Vinyl LP, Compact Disc (CD)
Wilma Vritra's debut 2019 Burd album was an unexpected hip-hop gem. Consisting of UK-based musician and composer Wilma Archer and California-residing lyricist VRITRA, the project conveyed a blend of oddball musical playfulness and a poignant (and at times lonesome) lyrical heart. This time around the duo has tasked themselves with exploring the idea of striving to grasp the light at the end of a shadowy tunnel. Mirroring this conceptual core, the journey balances a sense of wanting to hide away from the doom of the wider world with the hope of keeping faith in some sort of higher power. On "One Under," VRITRA finds himself confronting an amalgam of a devil and a savior: After weighing up "the plight and the strife, 'bout the pain and the loss," the MC pleads, "But you know when you see it/ Do I really have to see it?" Bolstering the tender impact of VRITRA's soul searching, Archer's production across Grotto resembles an achingly beautiful orchestral score designed to bring resonance to strange, pastoral fantasy lands.