BEST HIP-HOP
The Best Hip-Hop on Bandcamp: August 2023
By Phillip Mlynar · September 12, 2023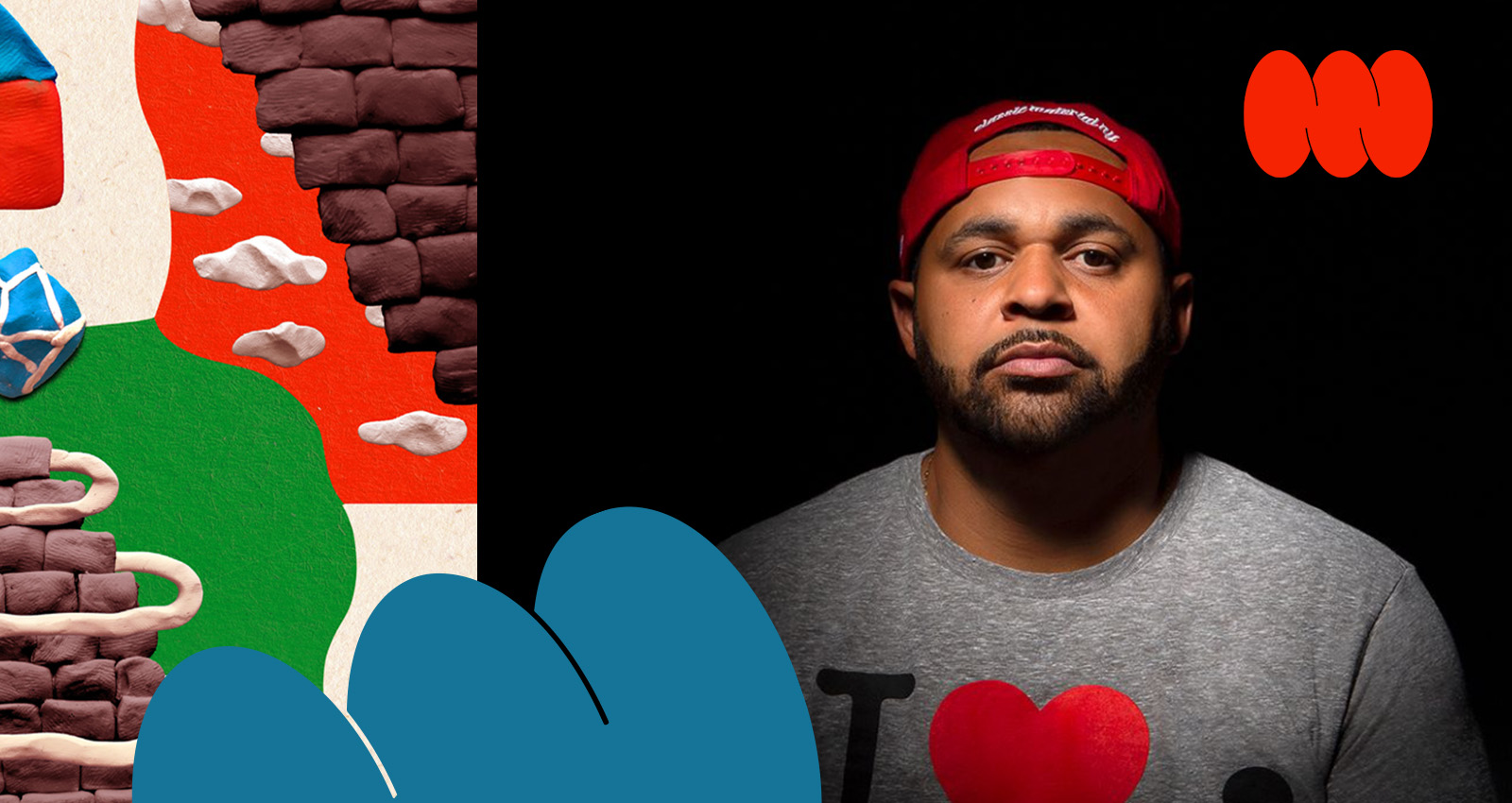 August's spotlight on the ten most essential new hip-hop releases to hit Bandcamp includes a Budapest trio's hypnotic instrumental beat science, a UK rapper's food-based transportive project, and a Detroit veteran's latest synth-centric masterclass. We also prepare to sign off the summer season with a yacht-themed sonic soiree.
Backed by a mélange of lilting acoustic guitar riffs and gentle samba-inflected percussion, the opening moments to Allen Vice's [allen abbot​]​: WORLD INVASION introduce the Louisville MC delivering a blend of humble brags laced with fragments of a wider worldly outlook. "Back and forth with the same thoughts, same vices/ I've been going hard, nah, these ain't the same prices/ Either way you've gotta deal, the bars remain priceless," relays Vice in an effortlessly breezy brogue. "I just go to bed and pray tomorrow ain't crisis/ We all trying to win, it's just how pretty this life gets/ Strife fade away and we smiling more." Calling on a production squad that includes contributions from ahwra, Roundtree, and Similee, Vice's verbals are absorbed by a series of classic soul and jazz-inflected backdrops that enhance the reflective nature of the rapper's thoughts. Imbuing the project with an otherworldly hue, the penultimate moment, "CORNBALLS OF EARTH," is soundtracked by a filtered space jazz loop that prompts Vice to gaze into a blunted galaxy and ponder his standing: "I miss my little place on the moon on the way/ Stars move out the way when I cruise through space in my new UFO/ Unidentified to who?"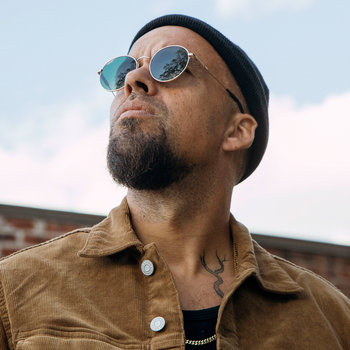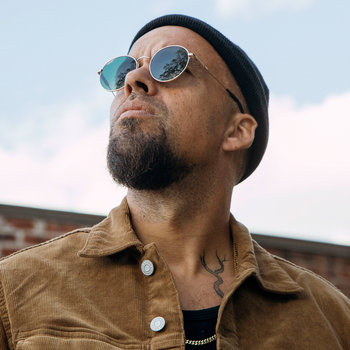 The second installment in Miami mainstay Bernz's Yacht Club series is an ode to lazy sun-blissed days leading into hedonistic-tinged summer nights. The fittingly relaxed sonics across the release are handled by Paradise City Records's Induce 1, who fuses together melodious smoothed-out synth lines, ripples of sleazy sax, and buoyant bass tones. Crucial moments on Bernz's stress-free adventure include "Reach Out" taking the form of a nostalgia-dripped throwback session, "Key West" being spun into a mini-travelogue, and "Cook" hosting the MC pushing home the seductive nature of his culinary skills. "I'm flowing on my own reef," brags Bernz over the airy gusts of synths that waft through "Sea Breeze," before encapsulating the carefree confidence of the album: "Trying to find inspiration at the drop of a dime/ I just open up the window and it works every time."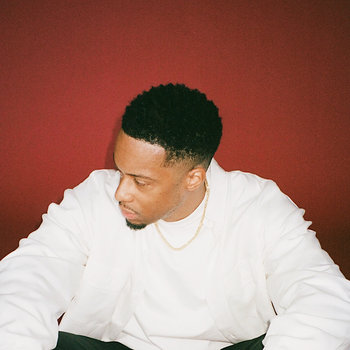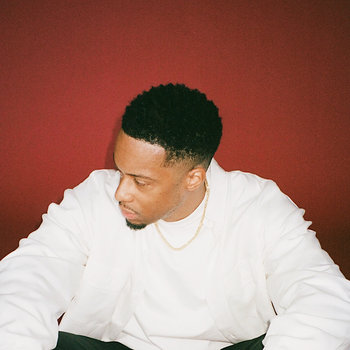 Merch for this release:
2 x Vinyl LP, Compact Disc (CD)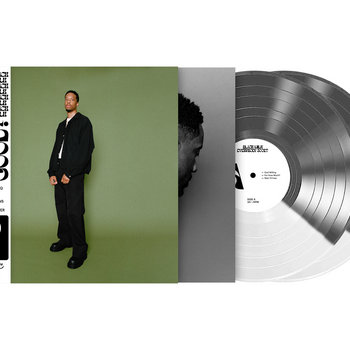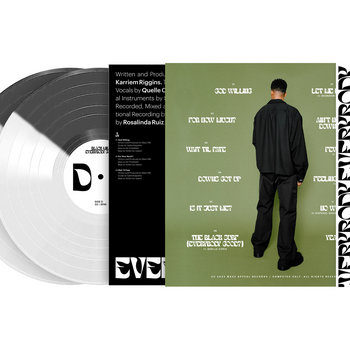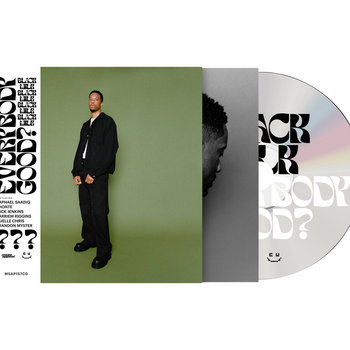 Black Milk's eighth solo studio album is a synth-centric foray into a realm of musical eclecticism. From the outset, the stalwart Detroit producer and MC weaves together a nuanced range of musical influences with graceful glee: "For How Much?" twists '80s R&B melody around trademark crackling snares and kicks; "Downs Got Up" is powered by a bluesy low-end riff; and "The Black Surf" ventures into blissful psychedelic climes (along with housing guest vocals from Quelle Chris). Embellishing the selection of rich musical backdrops, Black Milk's own vocals on Everybody Good? maintain a balancing act between conveying a quiet confidence and wandering into spiritual climes. It's a combination that peaks on cornerstone mid-album cut "Ain't Nobody Coming Down To Save You," where Black Milk is inspired by a backdrop of crunching blues-rock laced with gospel touches to deliver an end-of-days charge: "They looking for a savior like they heard God's call/ Nothing that can save you like when the sky falls."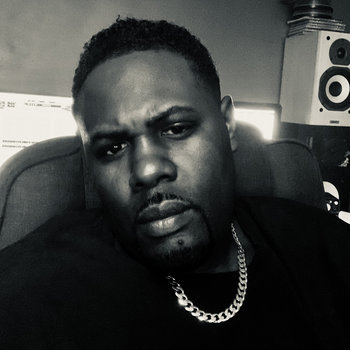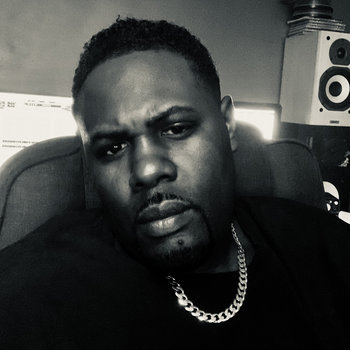 I Am Reuben presents the veteran London MC and producer Funky DL reflecting on the loss of his elder brother Reuben. "Sometimes I close my eyes, think of days that's rolling by/ That's why I don't got time to pause, linger, temporize/ That's why they emphasize that time waits for no one/ It don't got no way to empathize/ So I don't jeopardize my opportunities by sitting still," raps Funky DL on the gentle introductory statement "Time," lyrically skating over a characteristic jazz-inflected backdrop underscored by chugging mid-tempo drums. Delving into personal territory, "Guardian Angel" spotlights Funky DL revisiting the dynamics of going through school with an elder sibling, "Retrospect" embraces the idea of dwelling in the past for a minute in order to achieve a serene sense of present time satisfaction, and "Raised" explores the MC's own formative years. Bringing an extra level of poignancy to the project, the title track features archived vocals from Reuben himself, who flows over a combination of ruggedly-honed snares and ominous wavering keys.
Merch for this release:
Vinyl LP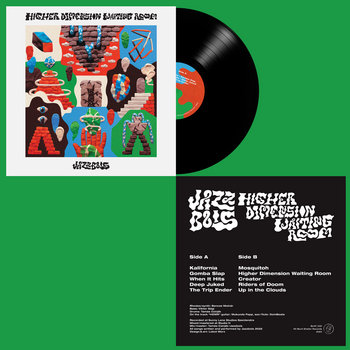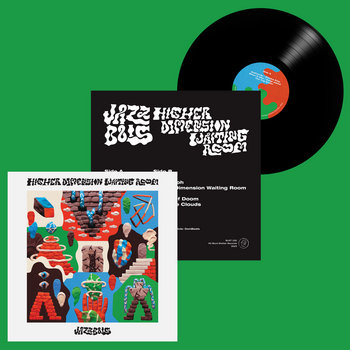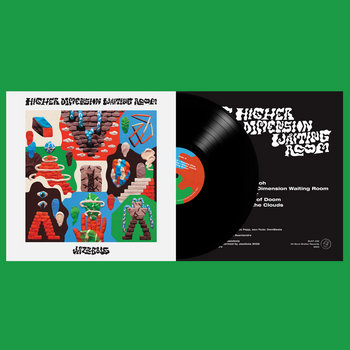 Based in Budapest, the Jazzbois trio's follow up to 2019's Jazzbois Goes Blunt is a deeply hypnotic instrumental hip-hop and jazz outing that radiates a composed psychedelic sheen and respectful J Dilla influences. Combining drum patterns that lock into a meditative metronome with synth and bass guitar refrains that are repeated with sampled-style panache, the 10-track album settles as something akin to a companion piece to drummer Makaya McCraven's Universal Beings project. Early on, "Gomba Slap" spotlights Tamás Czirják's forceful drum work, "Mosquitoh" becomes a woozy showcase for Bencze Molnár's off-kilter synth patterns, and "When It Hits" is carried by Viktor Sági's lolling basslines. Closing Higher Dimension Waiting Room on a satisfyingly tranquil note, "Up In The Clouds" is bedded by feathery percussive brushes work and dreamy celestial-sourced synths.
JOELL ORTIZ & L'ORANGE
Signature
Merch for this release:
Vinyl LP, Compact Disc (CD)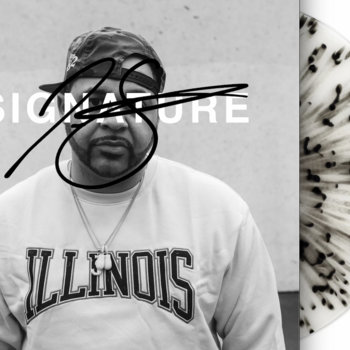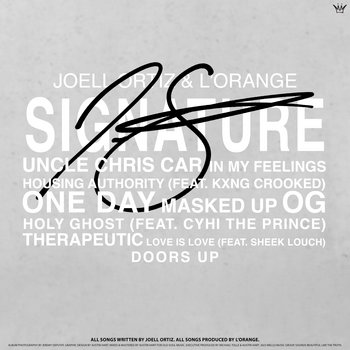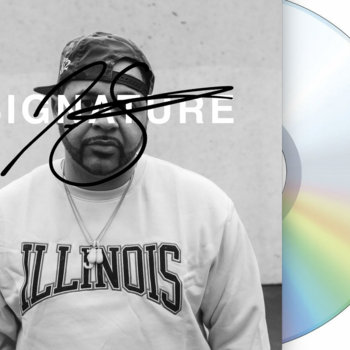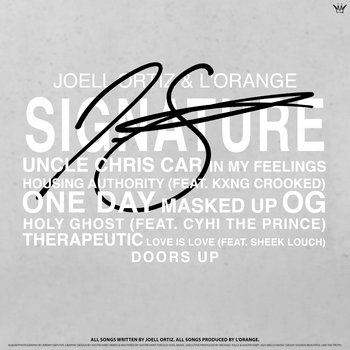 Signature brings together the talents of Brooklyn MC Joell Ortiz and North Carolina beatmaker L'Orange in a manner that subtly pushes each party outside of their renowned style zones in a bid to reimagine Ortiz's 2021 Autograph release. The static-embellished dusty drums and bluesy loops that characterize the producer's acclaimed work on the Marlowe series of releases are complemented by an increased focus on minimalist-leaning atmospherics (like on the atonal, piano-spiked "Love is Love," which co-stars Sheek Louch) and experimental sorties such as the almost industrial-tinged "Masked Up." For Ortiz's part, the reflective side of the smart spitter's lyrical agenda is bolstered by the production, like on album-setter "Uncle Chris Car" when the track's hazy bass tones spur the MC to revisit his pre-rap days: "By the time I turned 1-6/ I respected a gun kick/ Emptied out this one clip in Bushwick on some dumb shit/ Saw that crack money, immediately started selling/ Bought some grams on Kosciuszko in '97/ Biggie in my headphones/ Absolute in my cup." A smart collaboration that surprises and thrills in equal doses.
The Opioid Era x Nottz Raw
Black Tar
Merch for this release:
Vinyl LP
Black Tar is a forceful post-Marcberg dose of contraband rap delivered by the Virginia trio of Ambassador Rick, Grunge Gallardo, and King Kong Gotcha in cahoots with producer Nottz Raw. "A speedy trial is when you knock down the witness/ Looking at sand in the hourglass/ How long will the hour last before the cracker judge give a sentence?" brag the unit over the thudding drums and injections of nervy strings that power the project's seventh outing "T." (After the intro, each of the eight tracks on the release are simply named after a letter to spell out the album's title.) Wisely adding a socio-political strain to the trio's street-level reportage and Ambassador Rick's brags about using cryptocurrencies while playing board games, allusions to Supreme Court tinkering, trickle-down judicial policies, and comparisons to the Clinton era are peppered throughout the project, successfully casting Black Tar as an album that delivers immediate kicks with a sense of perspective.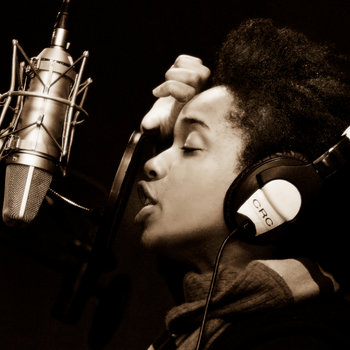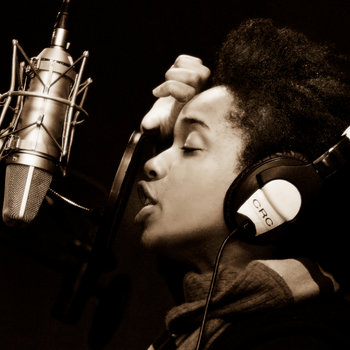 Merch for this release:
Compact Disc (CD)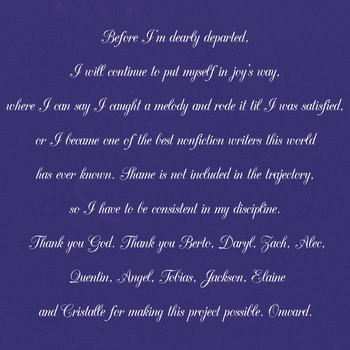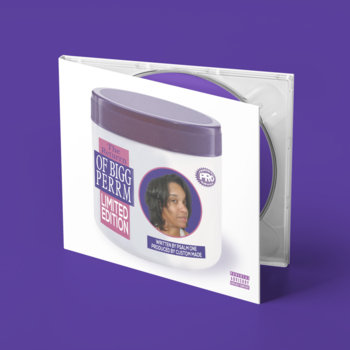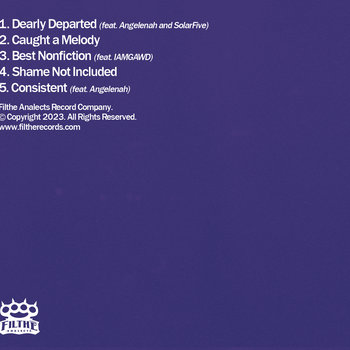 Capped at a punchy five tracks, THE RETURRN of BIGG PERRM furthers the creative chemistry between Chicago-based MC Psalm One and beatmaker Custom Made that hit home so impactfully on last year's full-length Bigg Perrm project. "I spent that time, I took that deeper look/ My ego was shook, been a liar 'cause I've been a rapper, throw the book," relays Pslam One on opener "Dearly Departed," proceeding to deftly deliver a lyrical blend of reflective sentiments embedded with cut-throat barbs: "I don't give a fuck about an Elon Musk/ Got the people's trust." Bolstering the impact of the MC's typically thought-provoking agenda, Custom Made's beat-work locks into a mid-tempo zone that layers pillowy bass tones with wafts of serene synths, while guest support includes IAMGAWD popping up on mid-project cut "Best Nonfiction" and Angelenah notching a couple of guest turns on the aforementioned "Dearly Departed" and the mystically-charged closer "Consistent."
Raw Poetic. Feat. Damu the Fudgemunk
Away Back In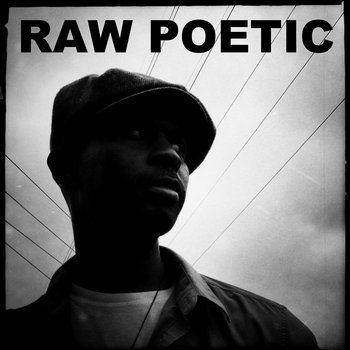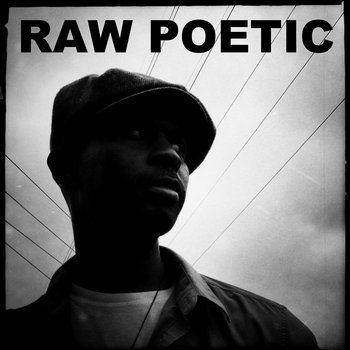 Merch for this release:
Vinyl LP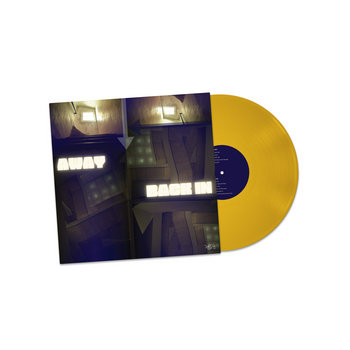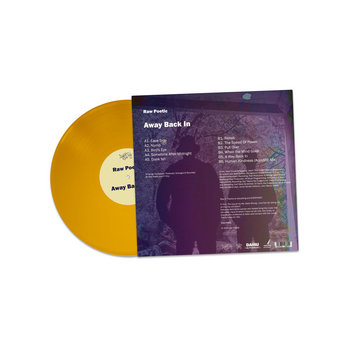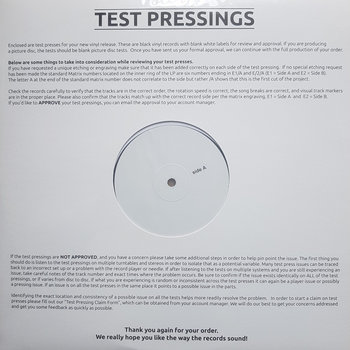 Raw Poetic is a pooling together of the talents of Washington, D.C.-based wordsmith Jason Moore and guitar player P-Fritz. For the soul-dripping Away Back In, the duo is also joined by Damu The Fudgemonk, who contributes the project's drum programming backbone alongside adding select scratches. Erudite and unhurried, Moore's lyrics over the course of the album strike a pensive note as the MC steps back from the constant warp-speed movement of the modern world to drop repeated pleas to appreciate pockets of nourishing calm and quiet. "Been through the storm now we see skies," raps Moore on the key cut "Ease Side," flowing over a combination of deliciously thudding drums and P-Fritz's swaying guitar lines while warning against "unguided missteps we've chosen." Spotlighting the open-minded basis of Raw Poetic's influences, "Human Kindness (Acoustic Mix)" ends the album in sonic curveball fashion as the duo venture into experimental folk music territory.