FEATURES
Damu The Fudgemunk Breaks Down the Creation of "Conversation Peace"
By Phillip Mlynar · September 08, 2021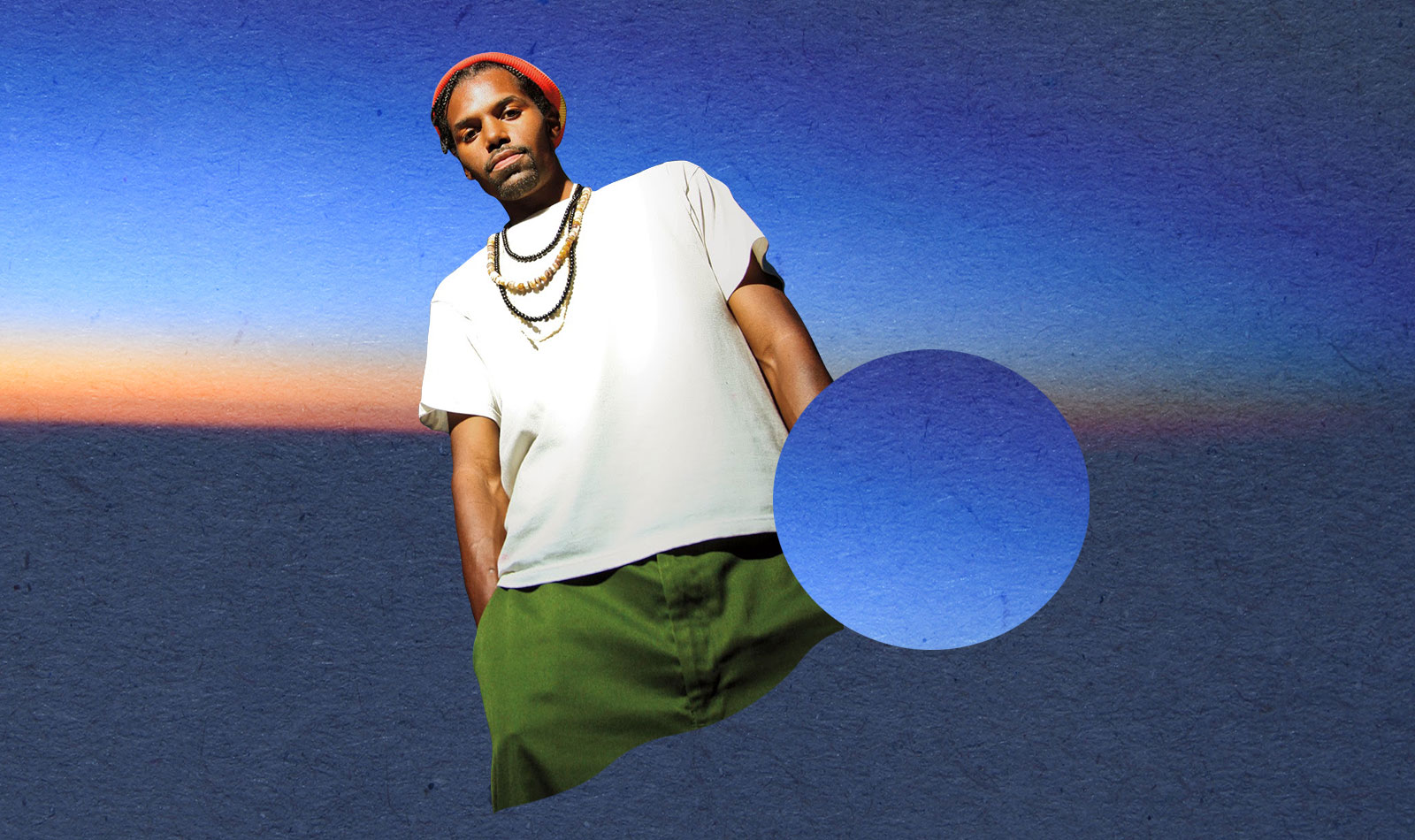 Early in 2020, the Washington, D.C.-based producer Damu The Fudgemonk was invited to fly to London to raid the archives of cult library music label KPM. Like many library music labels, KPM's goal was to release music that could then be licensed for use in radio, film, and TV—versatile songs recorded by work-for-hire musicians. But KPM's prolific output during the 1960s and '70s has had a second life as a sampling gold mine for hip-hop producers, with mainstream stars like Jay Z, Drake, and Kanye West and underground icons like Madlib, MF Doom, and J Dilla all sourcing beats from the label's vault. For his latest album Conversation Peace, Damu was offered unfettered access to the label's 30,000-item discography, and was free to loop up anything that caught his ear.
"I took my MPCs and stayed about a week and a half," says Damu. He worked out of a production studio set up in the KPM headquarters, calling on the talents of MCs Nitty Scott, Blu, Raw Poetic, and Insight to contribute vocals to the project. "I combed through and listened to everything I could, morning to night," Damu recalls. "It was a whole new stack of records every day, with hundreds of post-it notes all over the studio."
Damu found navigating such the extensive discography "exciting but somewhat intimidating." He began by taking inventory. "I saw the brown sleeves, which was about 40 or 50 albums, then the green sleeves which was several hundred, then the ones done in the '80s," he says. (KPM releases are often referred to by the color of their minimalist generic sleeves.)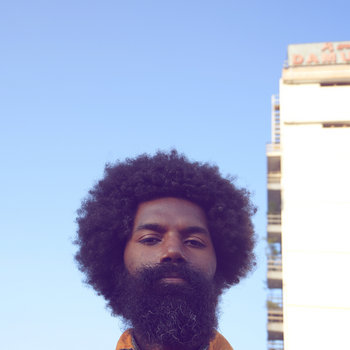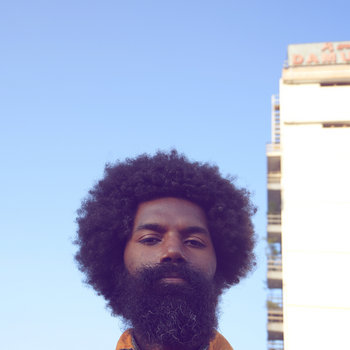 Merch for this release:
Vinyl LP, Compact Disc (CD)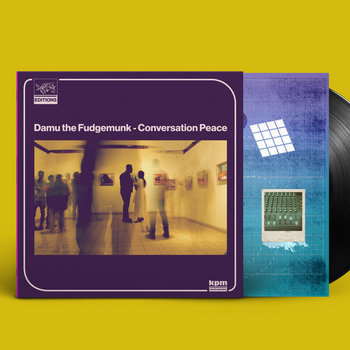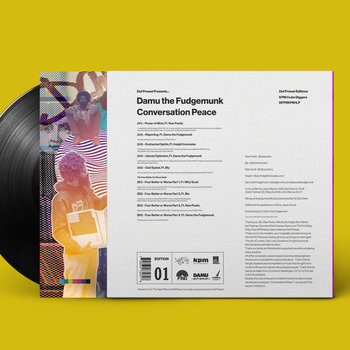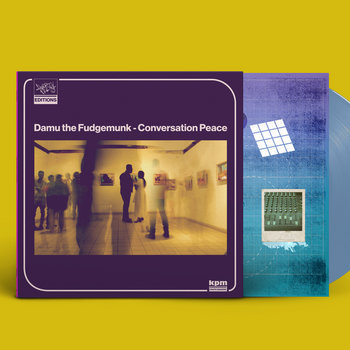 After sifting through around 70 percent of KPM's releases, Damu set about flagging potential sample sources. "The library is so vast," he explains, "so I knew there was a bit of everything—that there would be harps, sound effects, indigenous sounds, jazz, soul, rock, melodic sounds, synth sounds, atonal sounds…everything under the sun. So I'd mark records with notes about having a bassoon or a nice bass line. There were thousands of things I marked up to make a project that summed up how I speak to music and the KPM sounds."
Damu calls the experience of Conversation Peace a "crash course" in KPM history. "All the records look alike," he says with a laugh, "so a lot of it was built around emotion. Especially as I didn't have weeks or months, a lot was based on how the music hit me right then and there."
Amassing what Damu estimates as being "about a pound of post-it notes," the producer says the KPM experience prompted him to contemplate a new way of creating music. "The notes would be like, "'This is KPM1135 and this had a bassoon,' so I'd then go and dice it up and put it in this folder. I'd never worked that way. I pretty much had to do the meal prep prior to making stuff, rather than in real time, like when I'm normally working at home." The intense process of deconstructing the KPM archive also prompted Damu to discover a deeper level of respect for the music. "I know some people from that time may look at it as quote-unquote muzak," he says, "but in hindsight, listening to it now, I appreciate it even more."
Fresh off the release of Conversation Peace, here are Damu's behind-the-scenes insights into five of the project's key cuts.
"Power Of Mind (feat. Raw Poetic)"
Merch for this release:
Vinyl LP, Compact Disc (CD)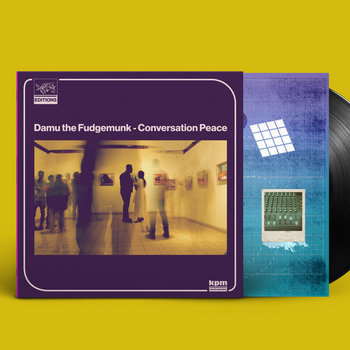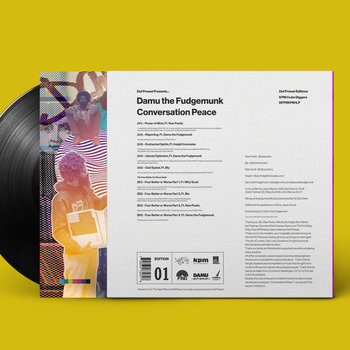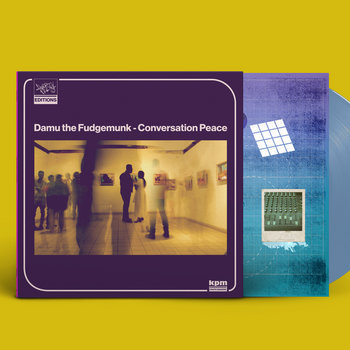 The opening song on Conversation Peace rolls into action with hefty drums and fragments sampled from both the ominous "Crystal Ball" by KPM player Neil Richardson and the graceful "Cocktail Hour" by pianist Bill McGuffie. "There's vibes in there, but it's probably a Wurlitzer," says Damu. "Ironically, when I heard the vibrato sample—the chords—I was like, 'This reminds me of J Dilla.' I pretty much wanted to envision taking these J Dilla-inspired textures that remind me of something that Slum Village would have done, but it also reminded me of Shock G who produced 'I Get Around' for 2Pac. If you play those records, that's pretty much what I was trying to create—like if J Dilla made 'I Get Around.' If you listen to the chord progressions, they're very similar. Then, I was able to find the horns that followed, and the additional piano chords that come in later on."
"Power Of Mind" features guest vocals from Raw Poetic, whose creative relationship with Damu goes back to when the two were in the underrated hip-hop group Panacea. "The way Raw Poetic comes in, it's not immediately with a rhyme—it's kind of a chant that builds up into a verse, and the subject matter isn't too deep," says Damu. "It's mysterious and it's upbeat—it's a good way to segue into what comes from the rest of the tracks."
"Enchanted Spirits (feat. Insight)"
Merch for this release:
Vinyl LP, Compact Disc (CD)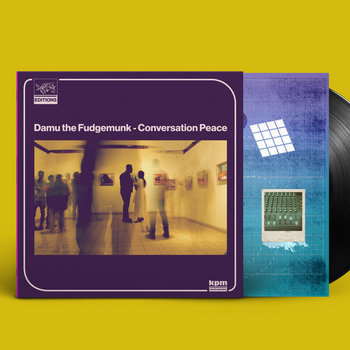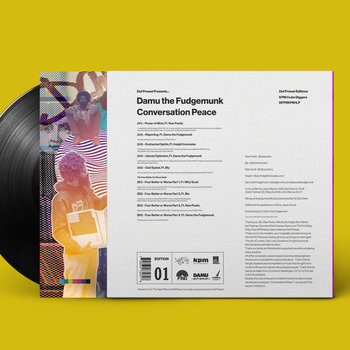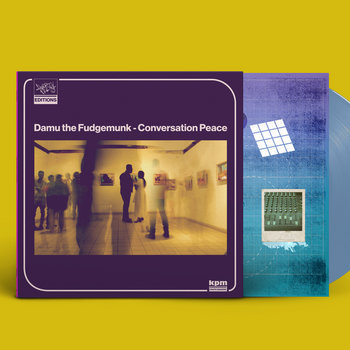 One of the most rugged moments on Conversation Peace, "Enchanted Spirits" opens with a spacey grab from Alan Hawkshaw's "Moog Bullet (24)" before crusty snares and a tension-inducing string refrain kick in. The track also includes vocals from Boston MC Insight, who coins a phrase that conveys the spirit of the KPM venture: "A legacy can disappear in time if you neglect it/ I keep track of the facts to be corrected/ Insight innovates, the past is resurrected."
Speaking about the sample of Brian Laurence Bennett's "Scream" that carries the song, Damu says, "Those strings were just something I found in the studio that was mesmerizing. There were hundreds of moments like that, to be honest. There's probably three to four samples on each song [on the project], so about 35 different KPM tracks that were sampled in total. When I first heard this one, I knew this didn't need a whole lot, just the proper drums. Once I added the drums, I knew where it was going—meaning Insight. It was his slot."
"Four Better Or Worse Part 1 (feat. Nitty Scott)"
Merch for this release:
Vinyl LP, Compact Disc (CD)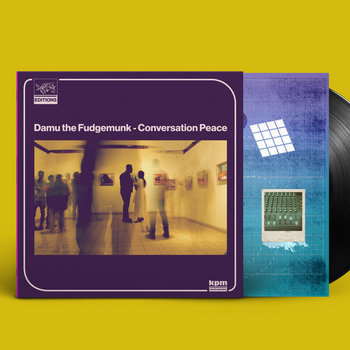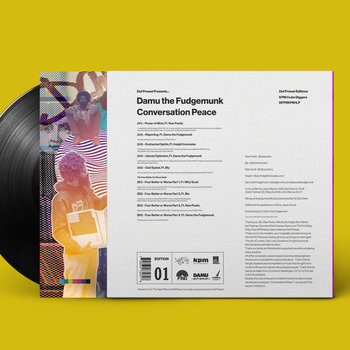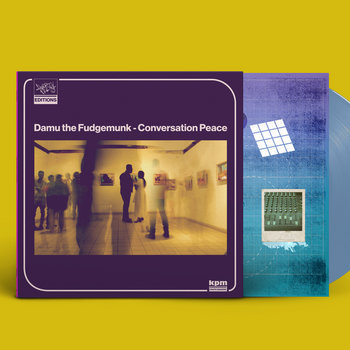 The second half of Conversation Peace is built around a four-part suite titled "Four Better Or Worse," which features guest verses from the MCs Nitty Scott, Blu, and Raw Poetic. While experimenting with the idea of long-form tracks, Damu says he began noticing different motifs in the KPM vault that he could blend together. "The songs are somewhat of a dialogue, and also a puzzle," he explains. "Like, can I get this in the same key and same beats-per-minute? I wanted to piece all this music together like a mini-symphony of sorts."
"Four Better Or Worse Part 1" spotlights guest vocals from Nitty Scott, who flows over a backdrop anchored in supple, wavering bass and rhythmic scratches. "The opening piece is more energetic, and you've got the funky brass and the nice bass groove and the driving drums," says Damu. "I think it was a good way to start the movement. She's very powerful and optimistic and confident, pointing out there's still some flaws in society but they're not gonna stop her from shining."
Digging into the production of a track whose melodic charm is delivered by a loop of John Cameron's "Range Rover," Damu says the song includes a nod to Queen Latifah's 1993 release "U.N.I.T.Y.," which was crafted by KayGee from Naughty By Nature. "When I originally heard the bass line that drives the song, I thought 'This is the same kind of thing,' based on a flatted fifth, which is common in blues music," he explains. "So I could play around with it and build on top of it and expand the range of the bass tones and layer things on top and strings."
"Four Better Or Worse Part 2 (feat. Blu)"
Merch for this release:
Vinyl LP, Compact Disc (CD)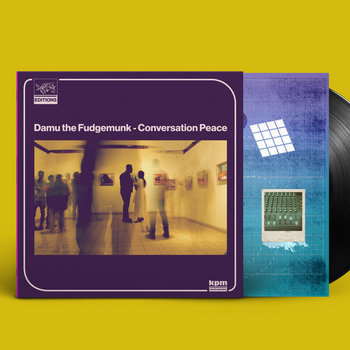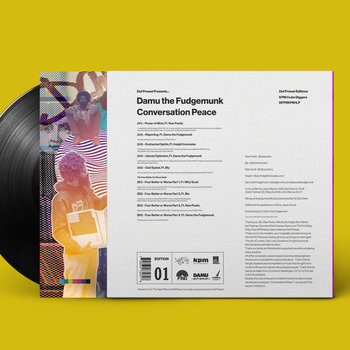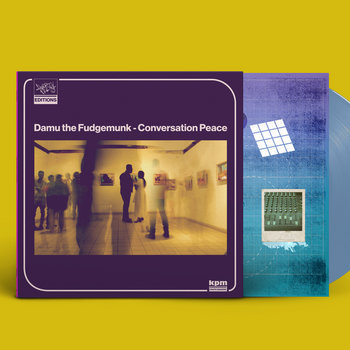 When Damu originally contacted the guest vocalists who appear on the "Four Better Or Worse" suite, he says, "there wasn't any real conversation" about what he wanted them to rap about. "Then the developments of 2020 came and, based on their experiences, they gave me subject matter that was all connected on its own," he recalls. "At that point I was like, 'We're all on the same page watching this year unfold.'"
Addressing Blu's contribution, Damu says the Los Angeles MC "goes a little deeper into what's happening, especially in the States." His compact verse delves into issues of racism and police brutality, and climaxes with the plea: "Can we please get justice for Breonna Taylor/ What kind of favor am I asking, asking out of prayer?/ You the mayor, you the governor, right? You the president?/ When will we receive true justice from the government?"
Damu's production on "Four Better Or Worse Part 2" has an elegiac atmosphere that heightens the impact of Blu's pointed words. Hefty kicks and snares are topped with deliberately saturnine flecks of melody sourced from a combination of Keith Mansfield's swaggering "Funky Footage," Johnny Hawksworth's theatrical "Too Beautiful to Die," and Stephen Gray's plaintive "Lonely Hour."
"I have some oboes pretty faint in the mix," says Damu. "But there's also a lower baritone sound that's a reed I'm playing myself. I remember when I found the main piano sample and the acoustic guitars, I felt like such a lucky man! That main piano sample is eerie and emotional and beautiful, and I wanted to accentuate that and build on top of it and give it a lot of room. Then for the strings, it was really just finding things to compliment those chord changes."
"Four Better Or Worse Part 3 (feat. Raw Poetic)"
Merch for this release:
Vinyl LP, Compact Disc (CD)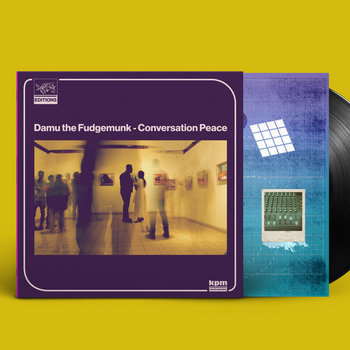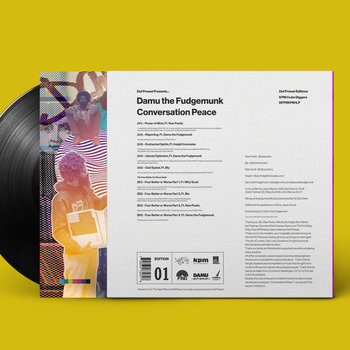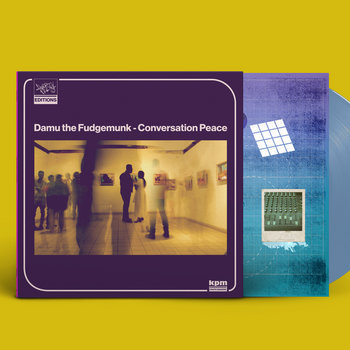 "I knew part three was going to segue from part two and that's why you hear the drums morph and come in before part two is done—to break ground for part three," explains Damu. Raw Poetic handles vocal duties in the third part of the suite. "I knew I wanted him on the song, but I think it was the bassline and the swing of the drums—they're somewhat funky yet jazzy-based drums with the ride cymbals and the rolls in there—that made me think, yeah, this is his," says Damu.
With the brassy sounds of Tony Kinsey's "Big Expansive World" helping to fill out the track, "Four Better Or Worse Part 3" ushers in a more optimistic feeling than its haunting predecessor. Damu says a sample of Duncan Lamont's "Tenderness" that he embedded into the song also repeats in "Four Better Or Worse Part 4," which follows it. It's a production trick that enhances the suite's cohesive feeling. "I wanted there to be some sort of common denominator, like a sample used differently," he reveals. "A lot of my music is built around basslines. Once I have a good bassline and drums, that's generally all I need to take my music far."