BEST HIP-HOP
The Best Hip-Hop on Bandcamp: August 2020
By Phillip Mlynar · August 28, 2020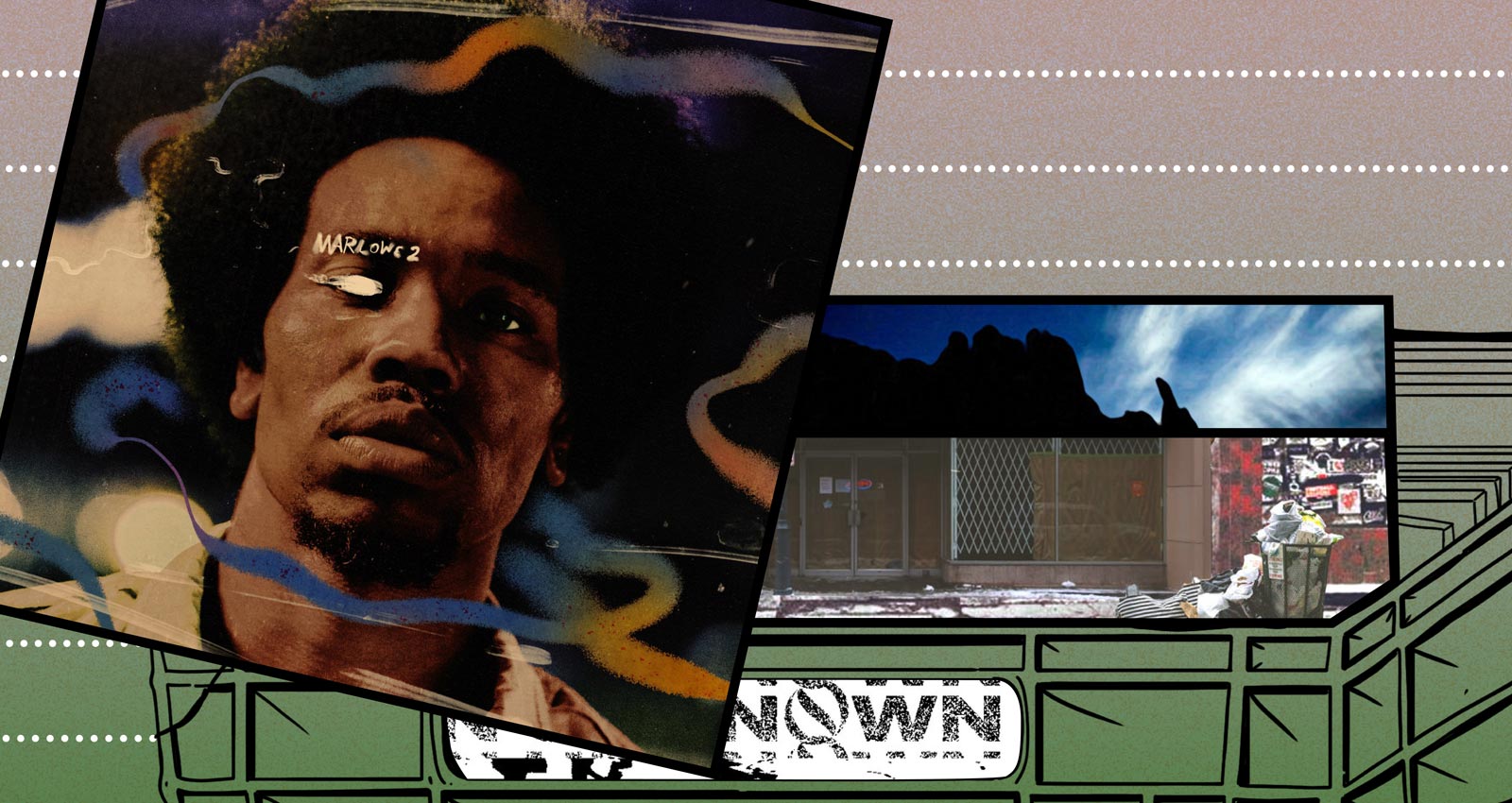 August's round-up of the ten most vital hip-hop releases to hit Bandcamp include a cinematic street-centric project based on the crime flick Carlito's Way, a high-octane Miami bass-inspired EP from a fashion-forward duo in Tampa, and the soundtrack to a lost New York City summer. We also spotlight an intimate 15-minute quarantine mixtape.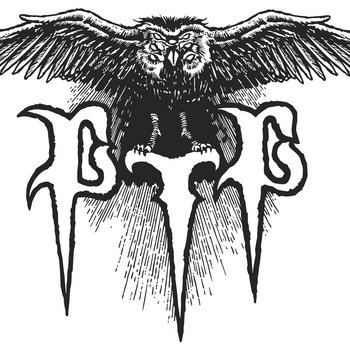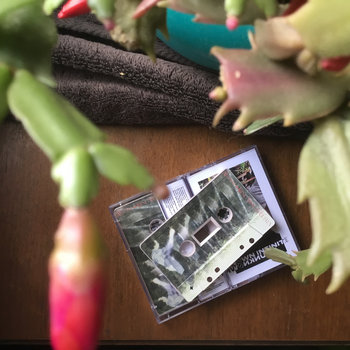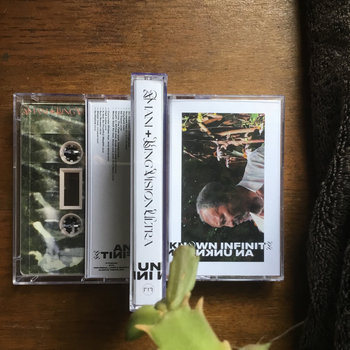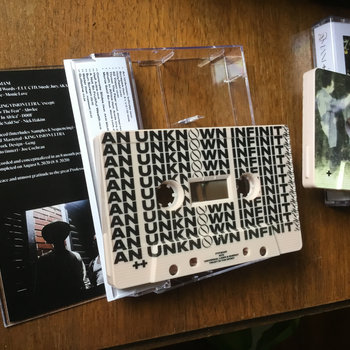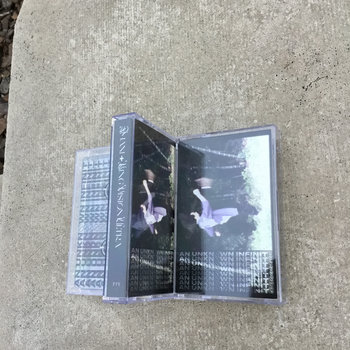 .
00:10 / 00:58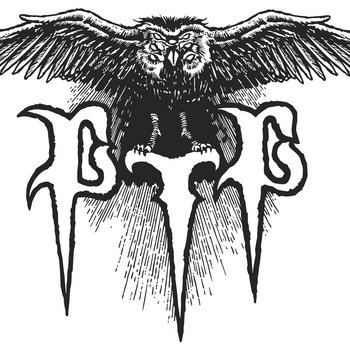 Merch for this release:
Cassette, Vinyl LP, Book/Magazine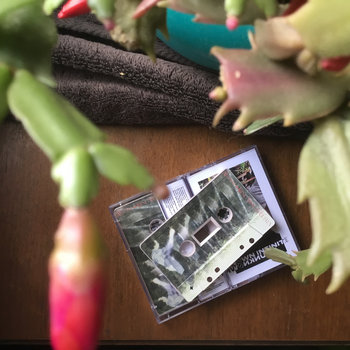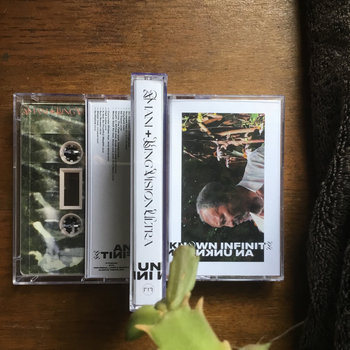 The latest essential dispatch from the New York City-based PTP camp is a searing lesson in discovering artistic liberation through worldly disorder. An Unknown Infinite is helmed by KING VISION ULTRA's beguilingly overcast beats and vocalist AMANI's probing search for earthly salvation, while Native Tongues MC-turned-radio DJ Monie Love acts as host for the project. Early on, guest ELUCID commandeers "Scrapes," sketching scenes from his East New York enclave over a backdrop that makes it sound like he's broadcasting from a dank cave with water dripping and pooling all around him: "My neighbor drinks Coors in a can and cleans chicken/ Shot spotter sensors out on Pitkin/ No red light, they listening/ Polo fisherman bucket tilted past wilted rose-scattered memorial/ Rats duck outta the building." On the following track, "Holyfield," AMANI outlines his agenda, linking unity with retribution as he raps, "Count the blessings/ Chasing the infinite spectrum of what it means to be content/ Squad bent off the eloquence/ Reckoning come soon." During the album's home stretch on the bass-drenched "Sun Screen" AMANI repeatedly hollers, "50 million shots through the atmosphere/ 50 million shots block the sun out." As the words settle, it's like AMANI's presiding at a juncture where this turbulent modern world will either be willingly crushed to eternal dust or knocked down to be rebuilt anew.
.
00:10 / 00:58
UNMIXEDRAW VOL​.​3: FOOD WATER SHELTER is the soundtrack to a lost New York City summer. Recounted by Bronx-bred rapper BA PACE, the potent listening session documents the host strapping on baby blue Air Force 1's and hopping the J train to embark on an acid-hued journey around his humid stomping grounds under twilight skies. At first, it's the beguilingly laconic texture to BA PACE's verbals that draws you in—but the husky-voiced MC quickly proves there's a complimentary fleetness and precision to his delivery. "I told the lady at the store compress the egg drop soup for me," he raps over a kaleidoscopic melange of loops on "EGG DROP," before bringing you frontline into his grubby world: "I'm where the fiends lighting dust to rejuvenate something out the mist/ We dying, respawn out on 1-2-fifth." There's a whole lot of home city heritage radiating out of the project, which at times gives the impression it's nodding respectfully to both the uptown swagger of vintage Dipset and the more psychedelic-tinged side of the A$AP Mob's work. Supporting BA PACE's visions are a series of alluringly slurry backdrops courtesy of a roll call of producers that includes NO FACE, BENJI SOCRATE$, and ELI14K, with the latter's loop on "FRESH AIR" staking a claim as the slinkiest piano to feature in a rap song since Roc Raida's beat for the E. Bros' New Jersey Drive soundtrack cut "Funky Piano."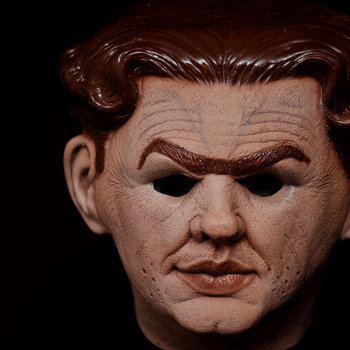 .
00:10 / 00:58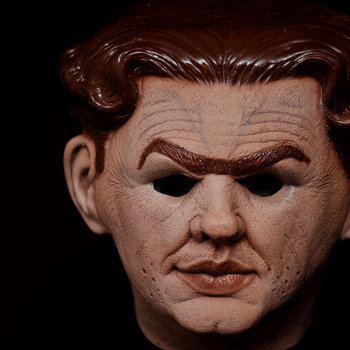 Merch for this release:
Compact Disc (CD)
ROBBERY AT BLOCKBUSTER opens with archived Crime Stoppers audio detailing a "brazen knife point robbery" that went down at a Blockbuster video spot. Running with the trife life theme, the New York-based Emilio Craig sets out his ambit from the get-go, dropping a reference to Raekwon's cherished 1995 crime rhyme blueprint Only Built 4 Cuban Linx… by relaying that he's "living the Purple Tape" on the brooding "Discovery Zone." There's a healthy post-Marciano dimension to Craig's lifestyle bars too, with the rapper casually slipping gourmand references into his verses, like eating "hors d'oeuvres off of bearskin" and celebrating with four course Japanese meals on "Child's Play." The production powering ROBBERY AT BLOCKBUSTER is provided exclusively by the Washington Heights-based duo iamT2, who constantly rustle up a nervy fear of impending violence by carefully bedding the drums quietly into the mix so that the blend of maudlin and melancholic loops elevate the nonchalant menace in Craig's brogue. Another key addition to the revitalized contemporary East Coast underground movement.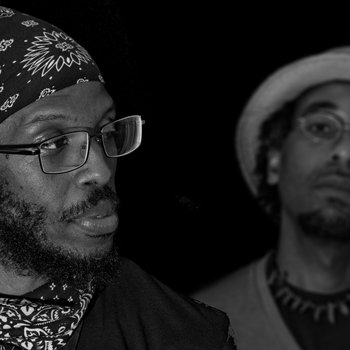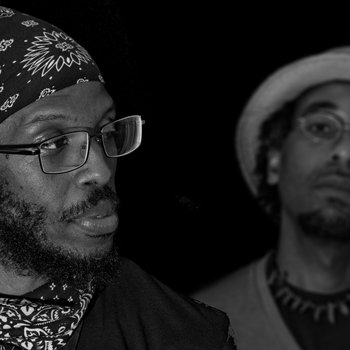 The Chicago-based Irie Swire and Southsyde Slymm make up The Lvxes—and the duo also claim membership of the broader Peanut Gallery Network that formed in the 1990's Los Angeles grassroots underground scene before expanding to recruit allies around the world. There's an invigorating abstract thump to the six song Fiat Lvx project that's aided by producer Samo's Day Old Teeth's ability to play brawny drum sounds against blasts of off-kilter industrial-tinged noise and ambient samples. Case in point: on "Take Us Away," pounding kick drums spiked with angular stabs of pained guitar prompt a grisly but intricately-worded narrative that ends with the protagonist looking down at blood-splattered hands and shoes before being carted away to confinement. Consider Fiat Lvx a heady dose of progressive and probing hip-hop.
Merch for this release:
Vinyl LP
At the beginning of this second installment in rapper Solemn Brigham and producer L'Orange's series of releases under the group name Marlowe, a crusty sampled voice announces, "Our story tonight was written before psychotherapy; if it had been the other way around, our hero might have suffered a little more." True to the opening dialogue, what ensues over the course of the album is a deep dive into the recesses of Brigham's mind, with the MC's thoughts backed by a selection of breakbeat-heavy backdrops delivered by the Seattle-based L'Orange. Brigham proves himself blessed with a flow that is both ear-pleasingly smooth and energetically sprightly; he deftly switches into bursts of double or triple time syllables, but on a song like "Later With It" he's savvy enough to repeatedly put the brakes on the escalating lyrical momentum to avoid the track spiraling out of control. Gelling the Marlowe experience together is L'Orange's crate digging prowess, which ensures a non-stop assortment of dusty static-flecked soul and jazz samples entering the mix over crackling snares and weighty kicks—a combination exemplified by the punchy stabs of brass that pep up "Future Power Sources," a standout which also features syncopated scratches executed by DJ Trackstar.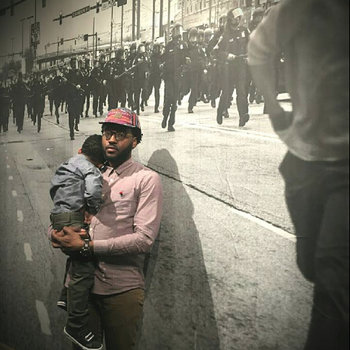 .
00:10 / 00:58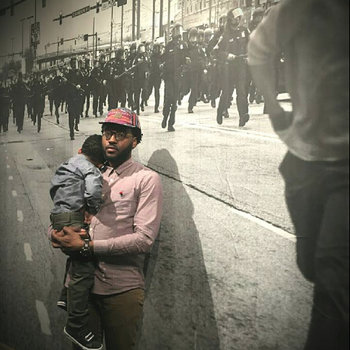 The title track to Detroit-based MosEL's Something To Think About bandies around some big existential topics—ideas about the relationship between psychology and philosophy, the limits of personal consciousness, and the trials of a person trying to control their own destiny within the vagrancies of a wider universe. These are themes the rapper and beatmaker subsequently pries into across the album, which was written over a period of seven years: on "1988," MosEL tags himself "a student of Dilla" over a breezy melodic loop and chugging drums that set a soul-infused vibe for the entire project; on the honeyed "Self Love" the host MC is joined by Fresh Daily, Black Spade, and Shahan to further a message of trusting oneself while remaining humble; and "Tabernacle" delves into religion over a subtle waft of church organ and a jittery drum pattern. Bonus beat assists come courtesy of producer Ohbliv laying down a truly smoldering bass-saturated backdrop for "Nuance," and Quelle Chris co-producing the dusky keys-fueled "the Calm" alongside Jomac.
Nomad Carlos X The Artivist
The Psyche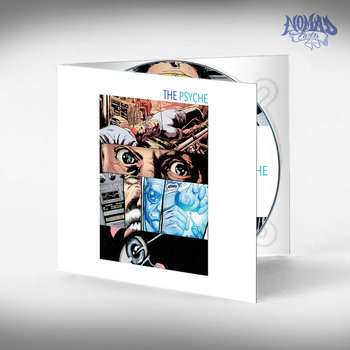 .
00:10 / 00:58
Merch for this release:
Compact Disc (CD)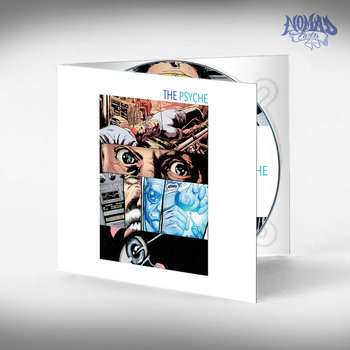 Kingston-raised Nomad Carlos' The Psyche pairs the steely spitter with NYC producer The Artivist, whose beat work you might recognize from last year's plucky Rome Streetz collaboration Joyeria. There's a striking cinematic sheen to the combination: "Slice Em" is given a dramatic flourish from a menacingly wavering flute line; "Persephone" bops along with snatches of swaggering guitar; and "Psyche Gauge" twists hazy high-pitched synths around dusky drums to prompt Carlos' claim, "Uptown, we love to scam our car insurance/ A couple months 'til the funds comes in/ Nowadays I just want to invest and run 'tings." The bulk of The Psyche prospers by dwelling in a shadowy and aggressive zone, but spiritual respite arrives with final cut "Astral Plane," where stretched out layers of planetary synths inspire Carlos to observe, "Let's meet up on the astral plane/ I'd rather be amongst the sane/ 'Cause I believe we are the same/ This place is such an energy drain."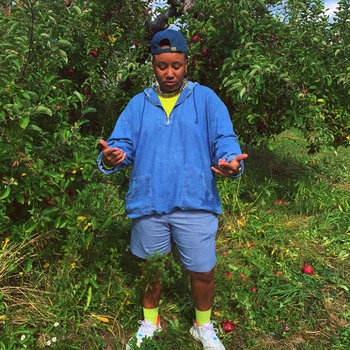 .
00:10 / 00:58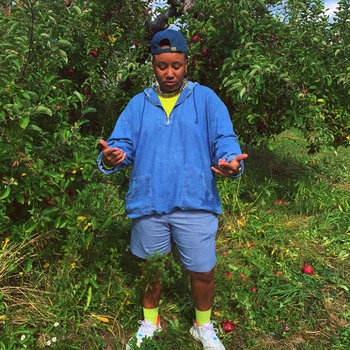 On the Quarner is a 15-minute quarantine-crafted project by former THEESatisfaction member Stas Thee Boss that resembles an intimate mixtape. Over a swaying opening backdrop infused with a gently wobbling whisper of synth, the MC embraces a hushed sing-song flow and drops delicate syllables in an alluringly melodic style. Next up, Stas laces thick swathes of open hi-hats with the confession, "This year it wasn't fun/ This atmosphere is gloom and glum," before finding sanctuary in muting harmful voices. During the project's mid-point, a classic chugging '60s soul sample enters the blend to prompt Stas' talk of exorcisms, witches, and sacrificial acts, before On The Quarner seeps back into a dreamy patchwork of pulsing synths and closely-trimmed snare taps. An upcoming vinyl version of the release also pushes to the forefront a title and cover art that riffs on Miles Davis' revered 1972 jazz-fusion album On The Corner.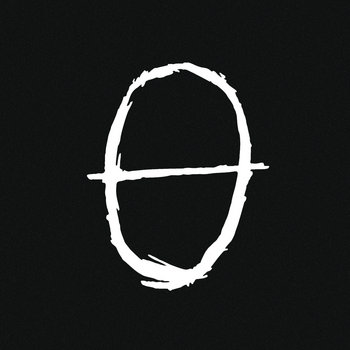 .
00:10 / 00:58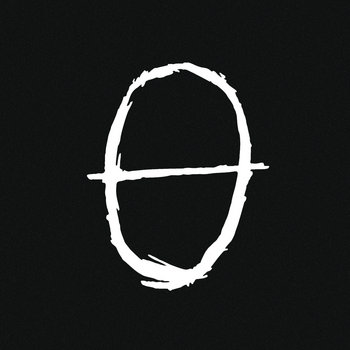 Previously renowned for being part of the Deathbomb Arc stable, the Tampa-based MCs and producers Dre and Vonne's latest EP for the godmode crew is an exhilarating fusion of high-octane Miami bass and Chicago footwork-influenced beats topped with cocksure verses that often break out into electrifying double-time flows. Opening track "Stunt Cams" sets an in-your-face spirit for the five track project, blending furious breakbeats with additional snatches of metallic hi-hats as the fashion-forward duo cast themselves as "the black Ramones/ Daft Punk in the flesh" and pour scorn on inferior "MC Hypebeasts." Later on, over the wobbling bass that anchors "Screwface," they warn, "Artists in residence up in yo' scene/ Killing your dreams." Tempering the preceding full-impact rhythmic attacks, concluding cut "Ozone" skillfully juxtaposes celestial chimes against a throbbing drum pattern to wind the session down on a comparatively soothing note. As for the address highlighted in the EP's title? It's a tribute to the former location of Florida's Daddy Kool Records store and community hub.