BEST FOLK
The Best Folk on Bandcamp: September 2023
By James Gui · September 26, 2023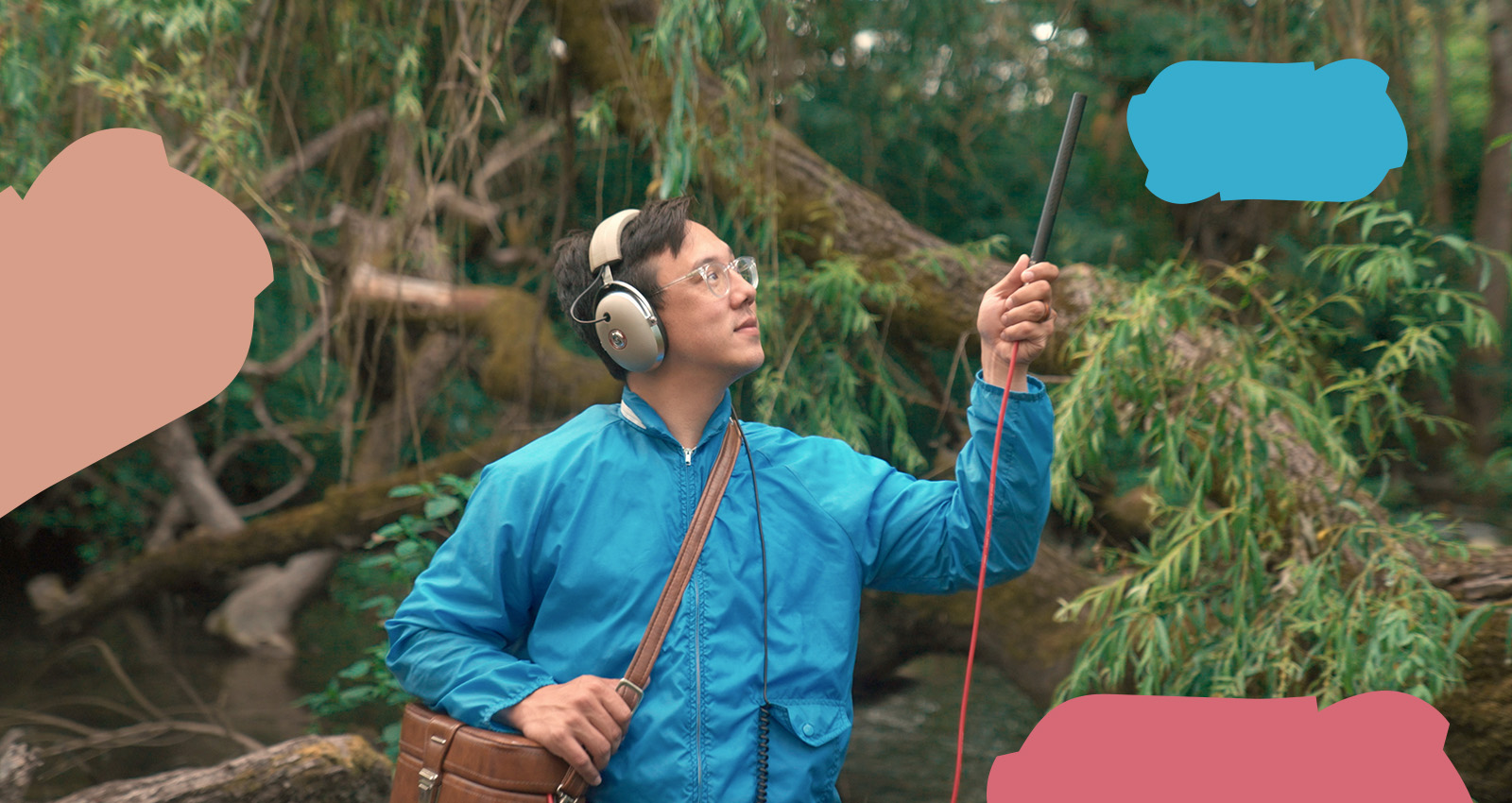 This month's best folk albums include stirring spoken word, a reissue from an Ainu folk legend, and soothing music from Québec.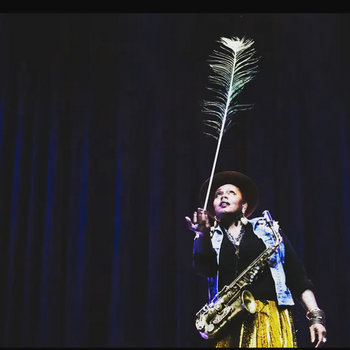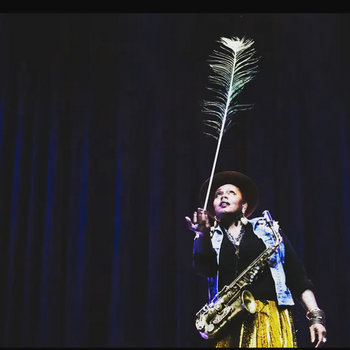 Merch for this release:
Vinyl, Compact Disc (CD)
"They didn't know I was electric, alive, spirited, fire, and free," says the narrator in Matana Roberts's latest narrative opus, Coin Coin Chapter Five: In The Garden​.​.​. Sputtering free jazz, spoken word poeticism, Mississippi fife, and drums blues—Roberts spins a tale of Black womanhood that's as temporally expansive as it is musically unclassifiable. While most of the record consists of Roberts's narration over jazz improvisations or synth ambience, "but I never heard a sound so long" and "the promise" interpret the traditional plantation lullaby "All the Pretty Little Horses" as an elegiac choral polyphony. The music often matches the flow of the story: on "a(way) is not an option," the band's anxious playing comes to a head as the narrator plans to throw herself off of a staircase to force a miscarriage. Carrying the trauma, joy, and history of their ancestors, Coin Coin Chapter Five is another musical landmark by Roberts.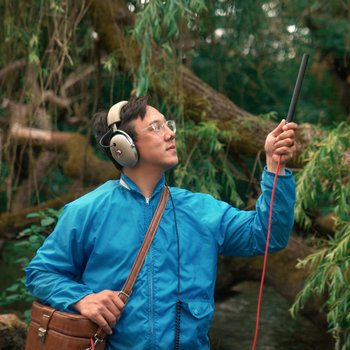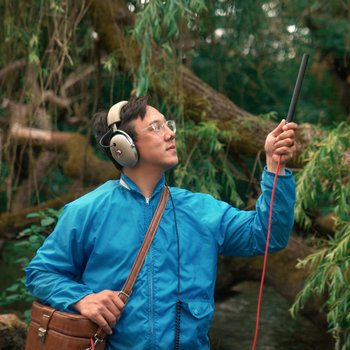 Merch for this release:
Compact Disc (CD), Vinyl LP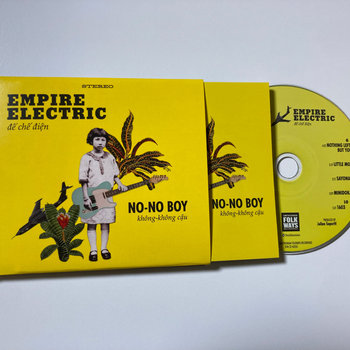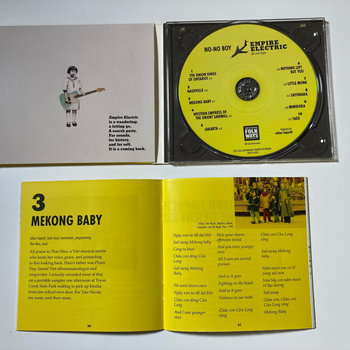 No-No Boy (referring to Japanese Americans who refused the draft during WWII) is the brainchild of Julian Saporiti, whose salt-of-the-earth songwriting reckons. Written after finishing his PhD at Brown University's Ethnomusicology program, the record is a culmination of his research on race, refugees, music, memory and immigration. "Would you read my dissertation?" he asks in the liner notes. "No, but you are listening to it." Empire Electric, his third album, incorporates musical traditions from Asia, though it remains firmly ensconced in American folk idioms with an awareness of their historical entanglements with empire: lap steel, arriving in America via Hawaii. There's also a bit of humor: "Jakarta" samples anthropological musings and takes playful jabs: "The strange man Geertz, behold, the Harvard poser," he sings. With a soundscape as thick as the descriptions of the ethnomusicologists of yore, Empire Electric warrants careful and generous listening.
Merch for this release:
2 x Vinyl LP, Compact Disc (CD)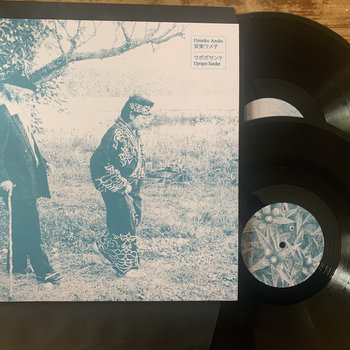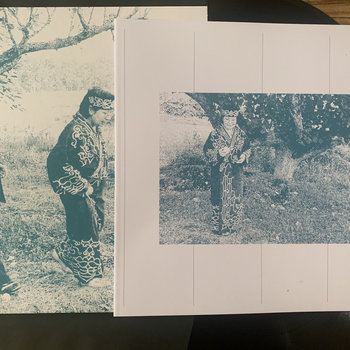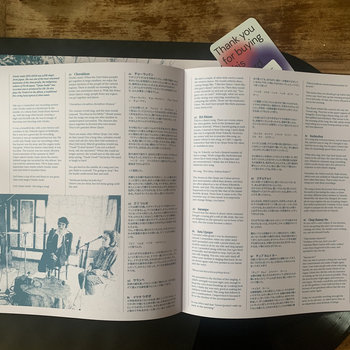 Twenty years after the late Ainu folk musician Umeko Ando released Upopo Sanke, her landmark album has been reissued thanks to the efforts of fellow Ainu musical ambassador Oki Kano. Despite centuries of colonization and marginalization by Japan, including forced assimilation and cultural genocide, the Ainu were only legally recognized as an indigenous people in 2008; Ando and Kano's efforts to preserve Ainu musical tradition have been crucial to revitalizing Ainu culture as a whole. With Kano plucking out trance-like ostinatos on tonkori harp, Ando does exactly what the album advertises: meaning "let's sing a song" in Ainu, Upopo Sanke immortalizes her unique voice alongside the sound of audience chatter and barking dogs, a document of community and artistry that we're lucky to now have on vinyl.
Merch for this release:
Compact Disc (CD)
Melbourne's Daisart might be known for its bonfire-glow ambient, but here the founder Justin Cantrell (J) enlists the talents of Emile Frankel, Rosy Angela Murphy, and Nico Callaghan (the woolen stars) to reinterpret his compositions as delicate, bittersweet love songs. This is as twee as ambient gets: "knees" has Murphy singing over a lone, crystalline piano line, with hints of synth and violin that emanate at the fringes of her voice. "I feel so small/ 'Cause you're in my eyes/ All the time," she croons, with the sort of unadorned melancholy that characterizes the label's brand of ambient.
Robson Jorge & Lincoln Olivetti
Déjà Vu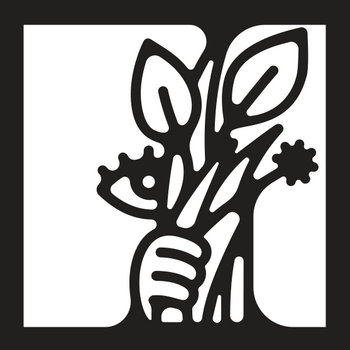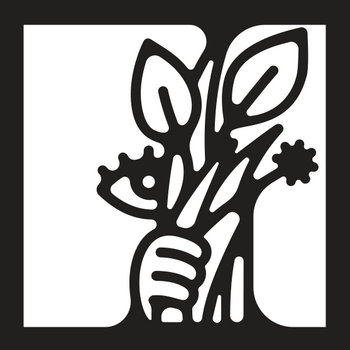 Robson Jorge and Lincoln Olivetti may be best known for their 1982 self-titled collaboration which defined MPB for a generation with its injection of boogie and funk into the sound. Though it was their sole release, this month Lyon's Selva Discos unearthed five unreleased tracks by the duo recorded between 1982 and 1986. Highlights include "Babteca," whose scintillating percussion saunters alongside a potpourri of synths, eventually giving way to their signature, infectiously danceable 4×4 boogie rhythm. The other tracks aren't as audacious with their synth gymnastics, but the groove on tracks like "Dance Baby" and "You" are as funky as they get.
A collaboration across oceans, bié Records meets Shika Shika sees the Chinese label linking with its Latin American counterpart for ten remixes between their respective artists. Linking up the likes of Shanghai ambient producer Rainsoft with digital folklorist Terror/Cactus, Taiwanese techno pioneer and film scorer Lim Giong with Shika Shika co-founder Barrio Lindo, the combinations here are as unexpected as they are fresh. The former's "Gazebo" juxtaposes wind chimes and birdsong with an ambling trip-hop soundscape, while the latter's "Water Wave Stone" is cyborg cumbia submerged in a downtempo haze.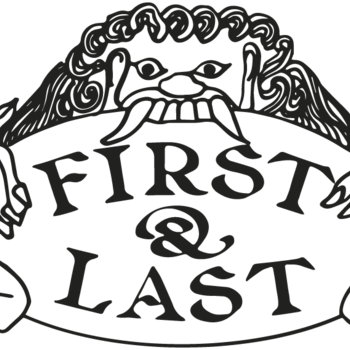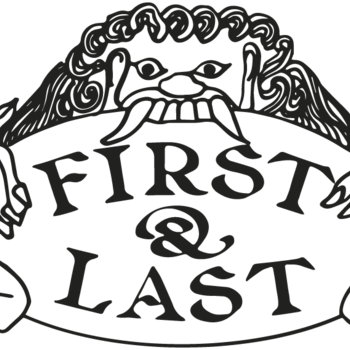 Merch for this release:
Vinyl LP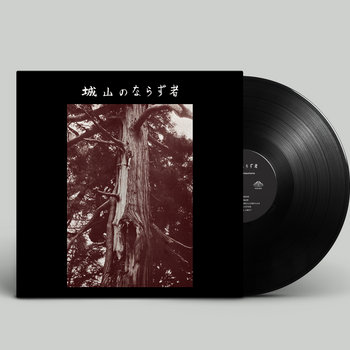 There's some folk records that benefit from their crystal-clear production; there are others whose lo-fi grit lends a different charm. Reissued by Brooklyn's First & Last Records, Joyama no Narazumono (Rogue of Joyama) is the latter. With both lap steel whimsy ("Tarodon and Jirodon's Dog") and aching ditties ("Over the Mountain," "Boatman's Song"), the duo mine both English and Japanese folk traditions for their dusty, minimalist sound. "Kagura Song" draws inspiration from Shinto ritual ceremonies associated with Ame-no-Uzume, the patron goddess of dancers, beginning with a field recording of what sounds like a children's chorus that dissolves into their own dirge-like singing.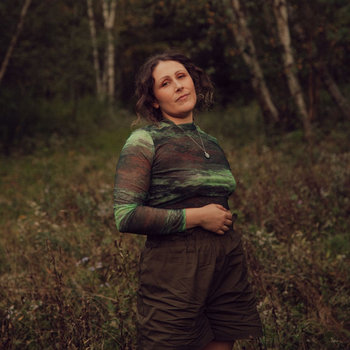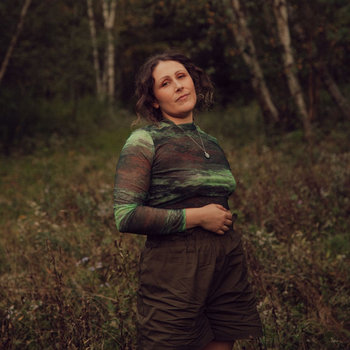 Merch for this release:
Compact Disc (CD), Vinyl LP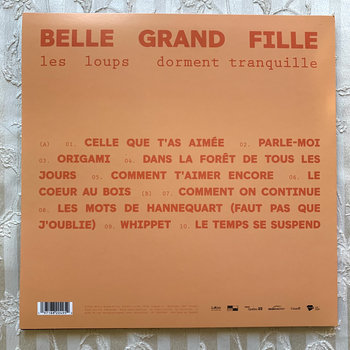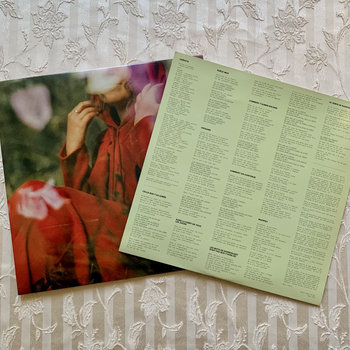 Québécois singer Belle Grand Fille's music can be both expansive and simple, yet her pillowy compositions maintain a lovelorn quality on her latest record Les loups dorment tranquille (English: The Wolves Sleep Peacefully). On "Comment on continue," she sings of heartbreak's aftermath to a rousing backbeat: "Comment on réagence le mobilier/ De nos intérieurs encombrés?" (How do we rearrange the furniture/ In our cluttered interiors"). But on "Comment t'aimer encore," she's able to command rapt attention with just her voice and guitar, a minimalism that recalls early Ichiko Aoba. "Le cœur au bois" takes even her voice out of the picture, conjuring a subdued gloom with just a lilting piano line and vibraphone ornamentation.
Merch for this release:
Vinyl LP, Compact Disc (CD)
The Woods rubbed shoulders with Sonic Youth and Lydia Lunch in 1980s New York, but their sound was unmistakably British. Known for incubating the talents of Linda Smith, The Woods played a sound that explored the spectrum between C86 and '70s British folk, maintaining a rough-around-the-edges quality to their pop sensibilities. The clearest example of this is "Miracles Tonight," the only single that the band released in their lifetime: opening with a cappella harmonization that recalls "Clear Away in the Morning," the band then introduces their signature jangle along with a bouncy, post-punk-ish bassline.
Merch for this release:
Vinyl LP, Compact Disc (CD)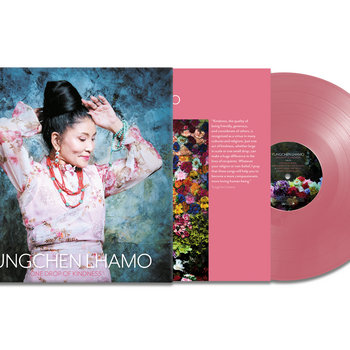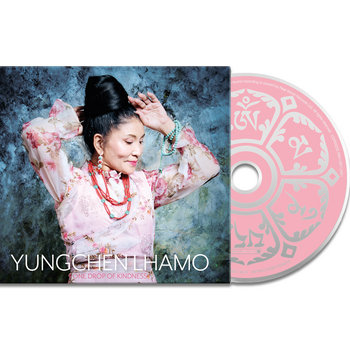 "In Tibet we believe that sound vibrations heal," said Tibetan singer-songwriter Yungchen Lhamo in an interview last year with Berkeleyside. So it's no surprise that she opens her seventh album One Drop of Kindness with "Sound Healing," a track that employs various plateau sounds (gongs, chimes, dramyin) to channel a sonic sanctuary. The second track "Awakening Through Sounds," breaks any illusion of strict traditionalism however, decorating her melisma with 808s, piano, and bass guitar. But it's the nearly 7-minute drone of "Being Courageous" when the album truly takes off, her voice attaining a seraphic quality that is befitting of her title of "Lhamo" (goddess of song).