BEST FOLK
The Best Folk Music on Bandcamp: October 2023
By James Gui · November 07, 2023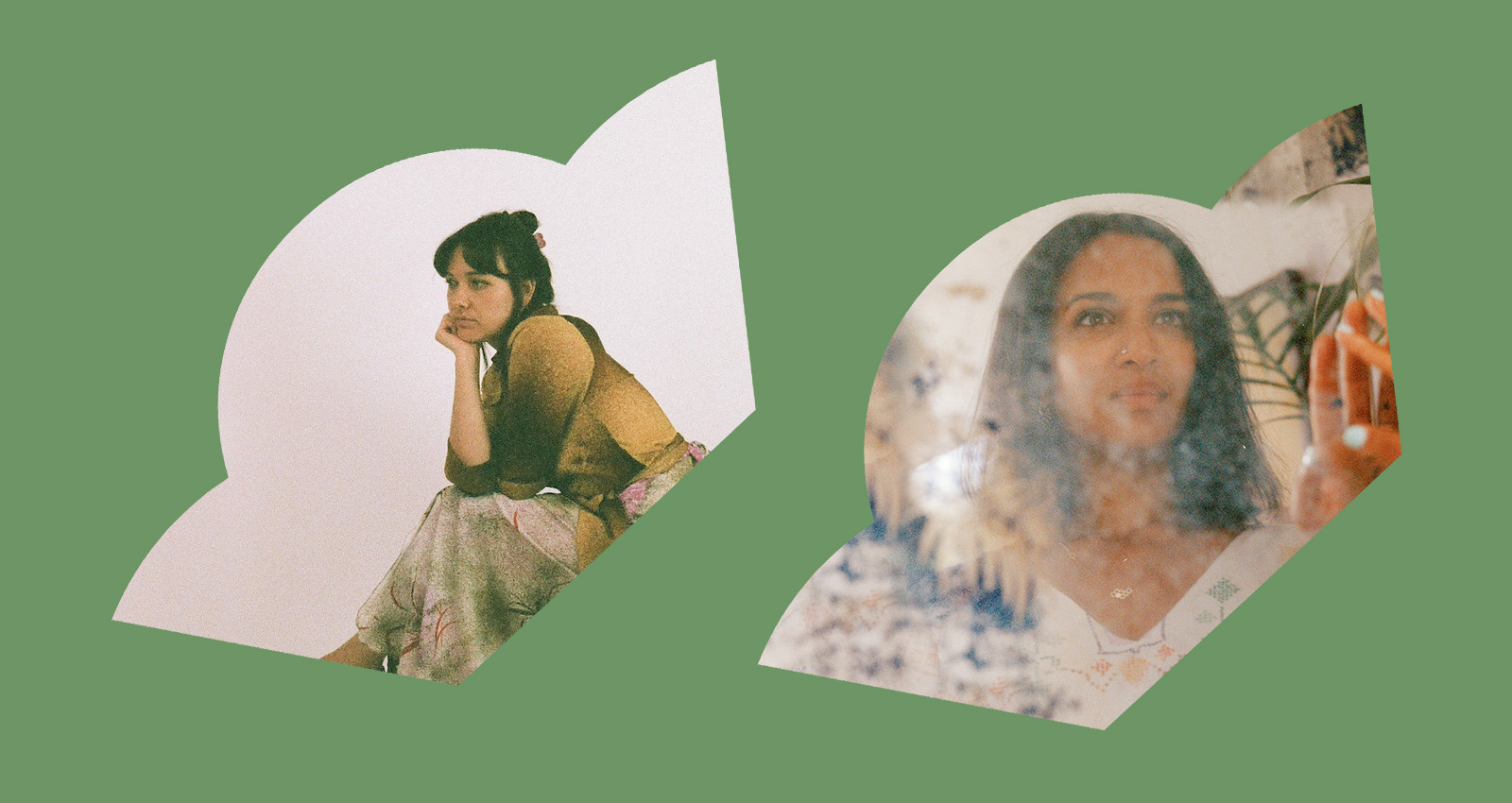 The meeting of tradition and modernity has long been a fruitful space for artistic exploration, and the kaleidoscopic folk musics that were released in October are no exception. Traditional Korean flutes and electroacoustic composition; Carnatic lullabies and piano minimalism; guitar plucking and Gen Z irony: these sonically and culturally mixed-up records reinvent and reimagine the value of music by defining the relationship of communities to each other and the land they live on.
Merch for this release:
Compact Disc (CD)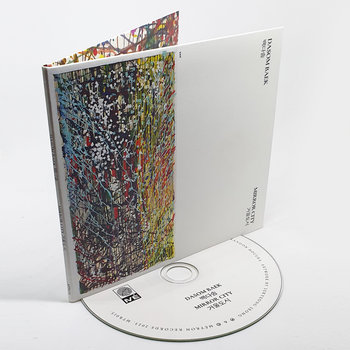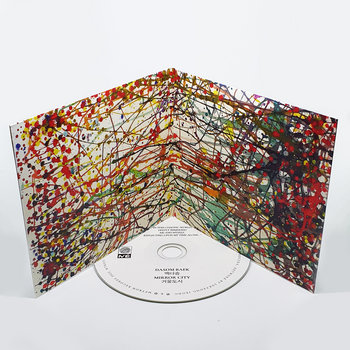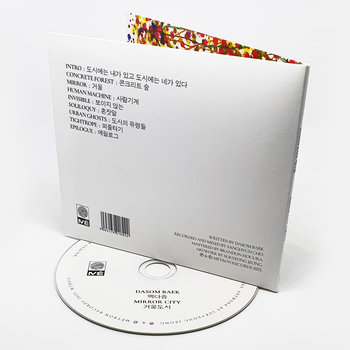 Korean composer and traditional flutist Dasom Baek joins the experimentalists at Métron Records with Mirror City. A master of the daegeum and sogeum—bamboo flutes used in traditional Korean music, the latter essentially being a smaller version of the former without a buzzing membrane—Baek uses ancient instrumentation in her experimental compositions, creating a feeling of urban solitude through earthy explorations of texture. "Intro:  도시에는 내가 있고 도시에는 네가 있다" begins with a cascade of whispers, the track's Korean title overlapping over itself: "I am in the city and you are in the city." Baek's sogeum trades scratchy melodies with Minseon Choi's ajaeng (a bowed zither) on "Mirror: 거울," over a rhythmic daegeum drone. While the vocals often serve as texture, they also provide scene-setting poeticism; "Epilogue: 에필로그" contains both, the spoken words obscured by a blurry static which lifts in the second half of the track.
Rowan Coupland & Eirini Fountedaki / Ceri Rhys Matthews
Betixt & Between 9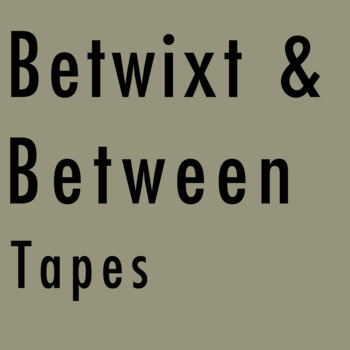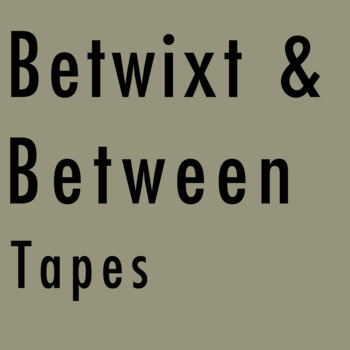 Merch for this release:
Cassette, Poster/Print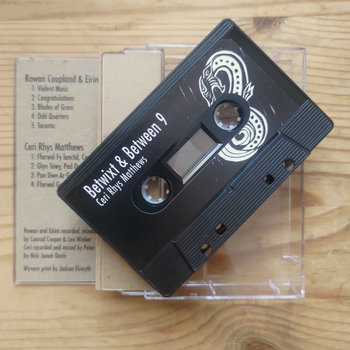 Since 2018, Jacken Elswyth's Betwixt and Between Tapes has been releasing split cassettes that trace the shared ephemerality of traditional, improvised, drone, and ambient music. This ninth installment sees "Anglo-Greek-Weird-Folk" duo Rowan Coupland & Eirini Fountedaki paired with Welsh flutist Ceri Rhys Matthews (Fernhill). "Blades of Grass" erupts with lightning-speed tapping riffs, embellishing the ends of Coupland's verses. Fountedaki plays a flexible supporting role on violin, occasionally shifting from long textural phrases in the background to quick ornamentations that jump to the fore. Matthews's contributions, in comparison, are spare. Sauntering along at free tempo on solo flute, he juxtaposes various traditional melodies of love ("Pan Own Ar Gwanwyn, Aderyn Pur") and celebration ("Ffarwel Gwyr Aberffraw 1 and 2").
Merch for this release:
Vinyl LP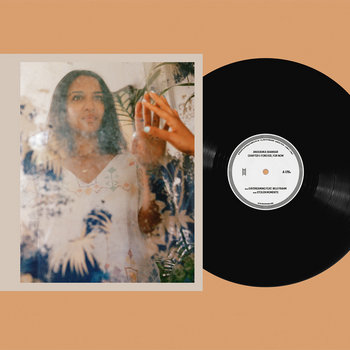 Fans of Nils Frahm's glass harmonica experiments last year will appreciate this new EP from sitar maestra Anoushka Shankar, recorded in the same Berlin studio. Frahm's hyaline harmonica work suffuses the soundscapes of "Stolen Moments" and "What Will We Remember?" to which Shankar's lilting sitar lines add a sense of breathless movement. "Daydreaming" interpolates a traditional Carnatic lullaby, the fleeting intimacy providing the impetus for the record as a whole. In the liner notes, Shankar recalls a tender moment in her garden in which her son fell asleep in her lap as she plucked away at this tune from her own childhood. With Frahm's tranquil piano filling in the spaces between, the song is tonal bliss.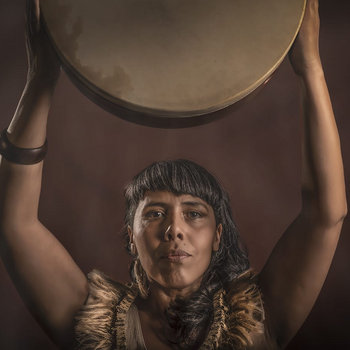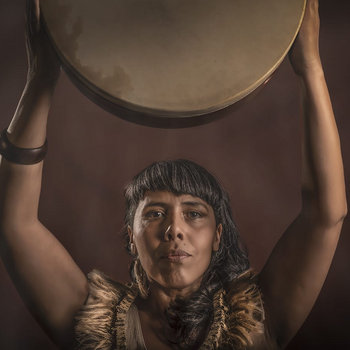 Merch for this release:
Vinyl LP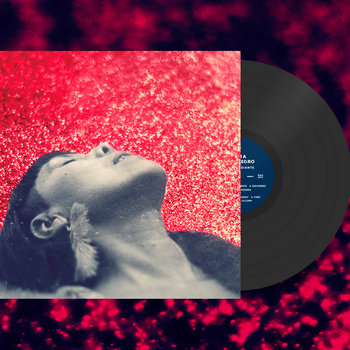 Argentinian vocalist Soema Montenegro teams up with producer and multi-instrumentalist Leo Martinelli on Circulo Radiante, drawing from various musical traditions in Latin America as an "embrace of a territory" and its attendant environmental commitments. From Caribbean rhythms ("Toro") to Mexican waltzes ("La Huesera") and Andean huayno (the chirpy charango in "San Pedro"), Montenegro quite literally synthesizes these traditional influences with the help of Martinelli's synth work and drum programming. Her political commitments to land and the environment peek through on "Punay," a nod to leftist Argentinian folk legend Atahualpa Yupanqui, transforming its embattled refrain with a lush horn arrangement by Alejandro Gómez Ferrero.
Aga Khan Master Musicians
Nowruz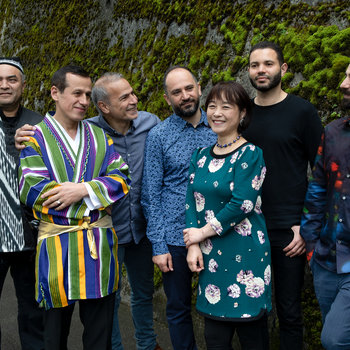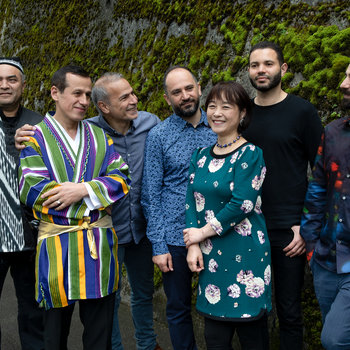 Merch for this release:
Compact Disc (CD)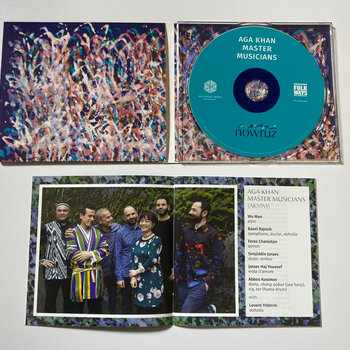 It seems almost too on the nose that these six musicians from disparate backgrounds found common ground in Switzerland, but the borderless virtuosity that the Aga Khan Master Musicians bring to the table is undeniable. Tracing a "musical consanguinity" that runs through lands and traditions historically connected by the Silk Road, AKMM brings together instrumentalists from Syria (Feras Charestan on qanun and Basel Rajoub on saxophone, duclar, and doholla); China (Wu Man, pipa); Tunisia (Jasser Haj Youssef, viola d'amore); Tajikistan (Sirojiddin Juraev, dutar and tanbur); and Uzbekistan (Abbos Kosimov on doira, jaw harp, riq, and frame drum). Each track is composed by one member of the collective, the arrangement often built around the composer's instrument; "Teahouse" highlights Wu's pentatonic pipa plucking with Kosimov's clattering riq rhythms and an improvised counterpoint from Charestan. Other tracks zoom in on one instrument: "Madad" is a plaintive melody showcasing Rajoub's duclar (a hybrid woodwind instrument made by sticking a clarinet mouthpiece to a duduk). But it's on "Mehan" where AKMM show off their serious chops, Juarev shredding on the dutar while Kosimov keeps up effortlessly on the doira—see if you can follow along to the 7/8 meter in the song's most intense segments.
Merch for this release:
Vinyl LP, Compact Disc (CD)
Il n'y a rien que je ne suis pas is the debut album of Montréal-based singer-songwriter Arielle Soucy. Translating to "there is nothing I am not," the bilingual title track starts off stripped-back with just Soucy and her airy guitar strumming before gradually becoming more capacious with bass, reverbed harmonies, and what sounds like French sung in a Southern American twang. Soucy's breezy vocals mix well with the brisk polyphony in tracks like "Pardonne-moi," Christophe Charest-Latif's whimsical walking bass driving things forward at a leisurely pace. And on "Light Grief," Soucy demonstrates her knack for toeing the line between playfulness and sorrow both lyrically ("You'll find solace in the small things like clovers/ Living pictures and laughing for others") and musically, with a delightful arrangement of flute, bass, harpsichord synth, cello, and vocal harmony.
Merch for this release:
Compact Disc (CD), Cassette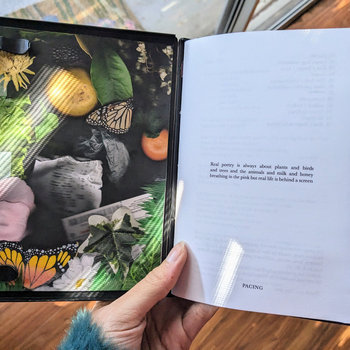 San Jose-based Pacing (Katie McTigue) may have the sardonic delivery (and nominative verbosity) of early Fall Out Boy, but her music falls within the vicinity of guitar-based indie folk. "Real trees don't grow in my yard but I'm moving from the East/ Where the Apple stores are plenty and there's a crack in my screen," she sings in "Bite Me." Most of these songs follow a well-trodden path through guitar-and-vox storytelling, but McTigue shines when she throws roguish sonic tricks at the listener: "I might just sit in silence," she sings at the end of "Have you tried meditation?" before introducing a minute of Microphones-esque interlude noise on the next track "*******." The irony of Pacing's latest record—Real poetry is always about plants and birds and trees and the animals and milk and honey breathing in the pink but real life is behind a screen—is indeed what makes it so fun.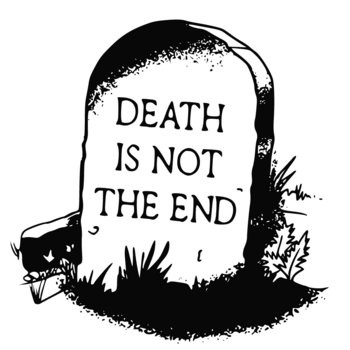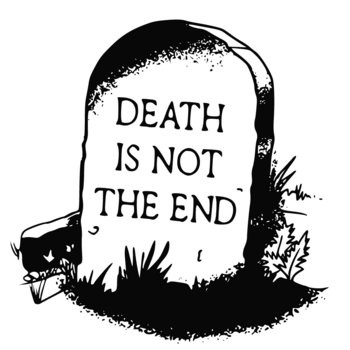 Merch for this release:
Cassette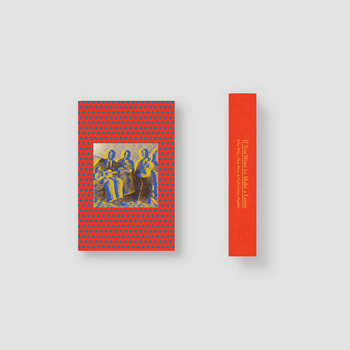 The latest wormhole from NTS show and label Death Is Not The End leads to coastal Ghana in the 1920s–1950s, where the roots for highlife were seeded. Odonson, Akan blues, palm-wine music—these early 20th-century genres were the result of working-class seamen applying two-fingered seprewa–harp playing styles to the guitars arriving in coastal West Africa. The cavorting virtuosity of these early players might be heard in Kumasi Trio's "Yaa Amponsah Pt. 1," while Kwame Boakyi & His Band demonstrate masterful rhythmic interplay between claves and guitar on "Kohwe Wo Kunu Ayease." The first of a three-part collection, If You Want to Make a Lover brushes the surface of a deeply influential modern musical tradition.
Los Gaiteros de San Jacinto
Fanny Rosa EP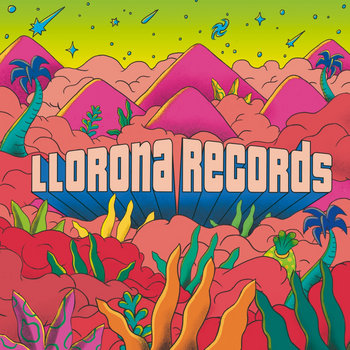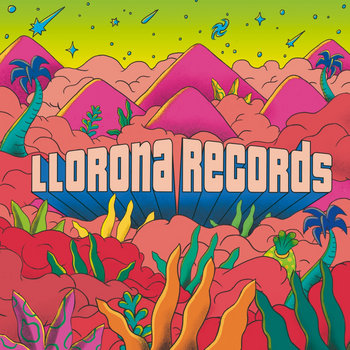 Since 1940, Los Gaiteros de San Jacinto have kept the syncretic rhythms of Colombia alive, drawing from Indigenous, African, and Spanish musical traditions in developing the cumbia sound. A tribute to gaita player Toño García, also known as el último cacique (the last chief) in San Jacinto, Fanny Rosa heavily features the instrument's woody sound. The gaita—the Spanish word for kuisi, an indigenous fipple flute—directs the steady gait of the title track, while on "El fandango de Gabrie" and "El Sapo," it flits forward at a heart-pumping pace.
Karine Polwart with Pippa Murphy
Seek the Light
If folk music is meant to capture the values and histories of human communities, Scottish singer-songwriter Karine Polwart's recent narrative-driven music takes on the perspective of the non-human to tell tales from nature. Combining spoken word, piano, and synthesized whirring, Seek the Light is an EP that tells of the globe-spanning migration of the Arctic tern from the Arctic to the Antarctic. With Pippa Morgan and Dave Milligan, Polwart dramatizes the natural world with a musical grandeur that matches her own enthusiasm for its breathtaking feats: "Arctic terns see more daylight than any other creature on earth/ They seek the light," she recites with wide-eyed wonder on "Lightseekers."