BEST FIELD RECORDINGS
The Best Field Recordings on Bandcamp: February 2023
By Matthew Blackwell · February 27, 2023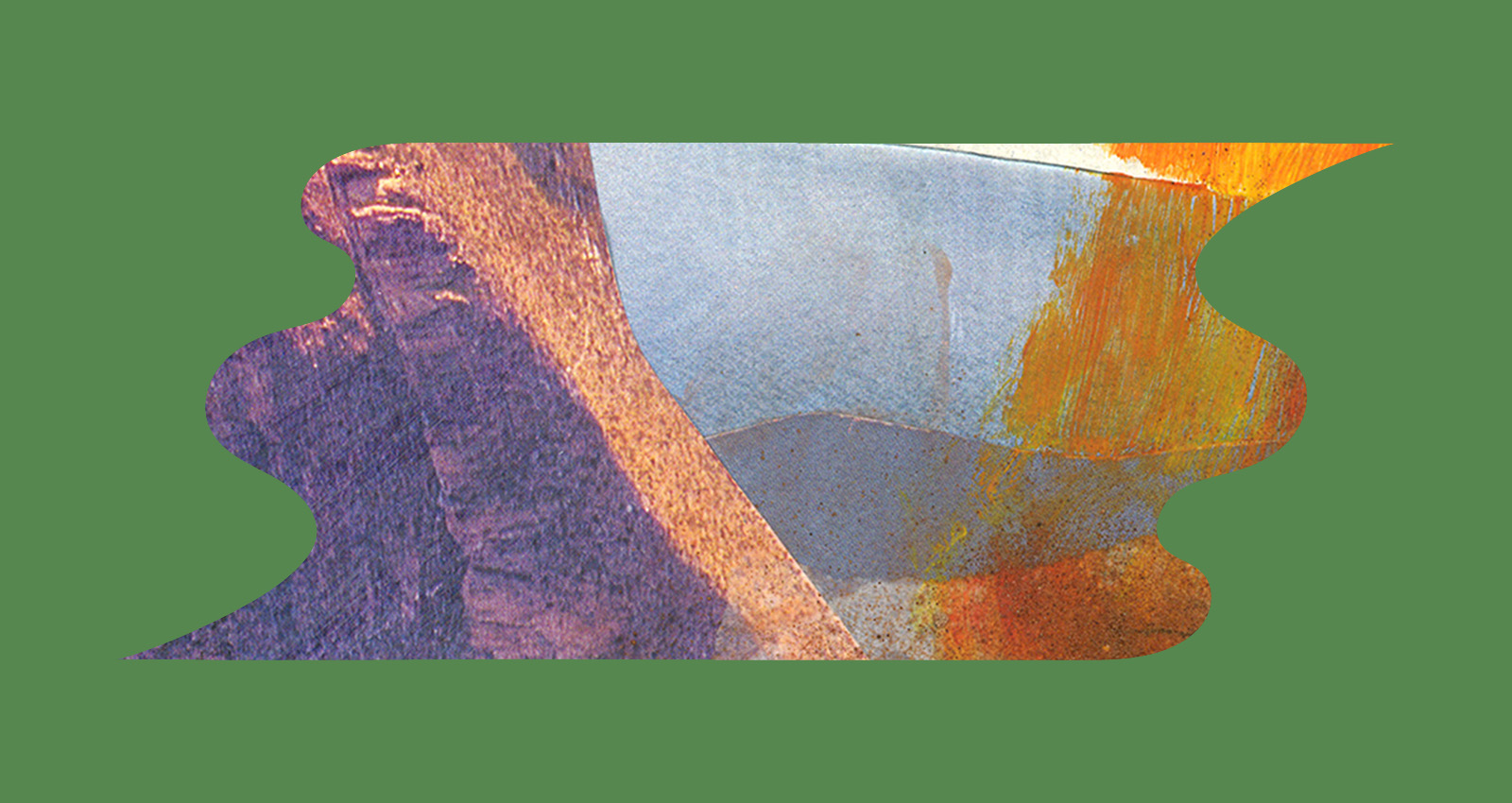 Bandcamp hosts an amazing array of field recordings from around the world, made by musicians and sound artists as well as professional field recordists. In this column, we highlight the best sounds recorded outside the studio and released in December and January. This month's installment features recordings from English fens and Taiwanese mountains; from kitchens, libraries, and airports; as well as from the streets of Berlin and the Amazon rainforest.
With Broken Spectre, Ben Frost continues his productive (and dangerous) collaboration with visual artist Richard Mosse. Frost, Mosse, and cinematographer Trevor Tweeten previously created audiovisual installations about war in the Democratic Republic of Congo and the refugee crisis in North Africa. Here, they travel to Brazil to witness the harrowing destruction of the Amazon under the presidency of Jair Bolsonaro. In his liner notes, Frost writes, "During that period I witnessed fires so vast they blacked out the sun." As they traveled through the Amazon for weeks at a time watching the rainforest be clear-cut and burned, Frost recorded the wildlife with ultrasonic microphones, bringing bats and insects into the range of human hearing. The sounds of chainsaws and wildfires compete with the lonesome calls of animals and birds. The album's most affecting track, "The Intensive Care Unit," features a close-up recording of an anesthetized jaguar's breathing as it undergoes treatment for third-degree burns. By documenting these rare audio phenomena, Broken Spectre powerfully illustrates the scale, and the stakes, of the demolition of the Amazon.
Merch for this release:
Compact Disc (CD)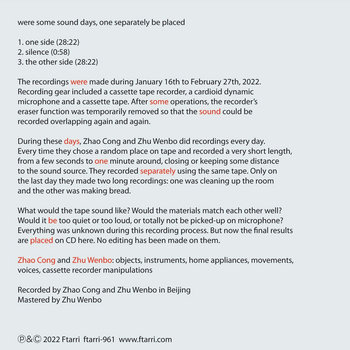 Zhao Cong and Zhu Wenbo didn't know how their album would sound until the end of their 43-day recording session. Using a cassette recorder with a missing "erase" button and a cardioid microphone, the two swapped the same tape back and forth from January 16th to February 27th, 2022. Each would find a random place on the cassette and record a few seconds to a minute of sounds from daily life, not knowing if they were taping over previous material. Only at the end did the duo come together to make longer recordings, one of cleaning up a room and the other of baking bread. When Zhao and Zhu played back the tape, they must have been as surprised and intrigued as we are at the resulting composition, which alternates between near silence and noise, rhythm and chaos, the familiar and the inexplicable.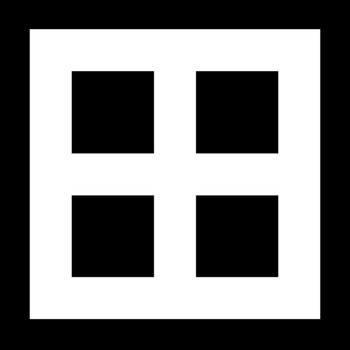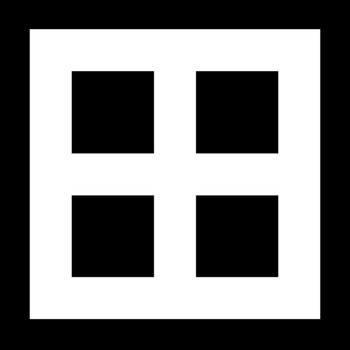 Merch for this release:
Compact Disc (CD)
When he's not drumming for Slowdive, Simon Scott is a field recordist and sound artist. On Long Drove, he returns to the environment that inspired his 2012 album Below Sea Level: the lowland Fens of East Anglia, England. These former marshlands were drained in the 1630s and again at the turn of the 19th century, causing protests, riots, and sabotage campaigns from local fishermen and hunters in both instances. Man and nature have since kept an uneasy detente as the land continues to sink and the North Sea is held back by a system of pumps and embankments. Only recently have portions of the Fens been allowed to flood and wildlife to return. The centerpiece of Long Drove, "Holme Fen Posts I-III," was recorded by placing contact microphones behind the placards of the famous Holme fen posts, which mark the subsidence of the ground to what is now the lowest point in the country. The recordings capture the posts' vibrations and the local wildlife during a rainstorm. Scott's careful looping of these sounds creates an effect both soothing and haunting. Elsewhere he uses a metal bridge as percussion and telephone wires as an aeolian harp, sounding out the landscape's resonances with symbols of humans's incursion into this once-wild natural habitat.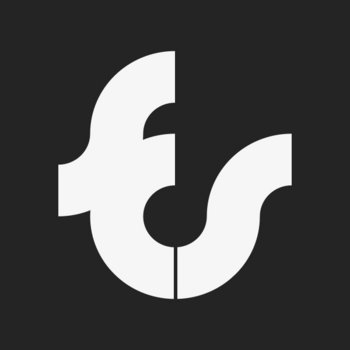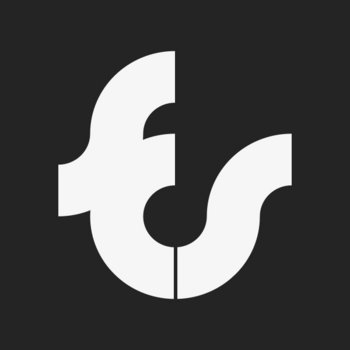 Merch for this release:
Cassette
Glance White Into the Dark is a mammoth one-hour-and-forty-minute set stretched across four tracks. Carl Ritger, who formerly recorded as Radere, mixes field recordings from Colorado, New York, and Pennsylvania with studio experiments like playing a guitar with a can of keyboard duster or recording the sizzle and pop of dry ice. The resulting sound collages shift imperceptibly from naturalistic to abstract. For example, "Linger at the Well" begins with the sound of running water, but by the end of its 23 minutes it has become a buzzing wall of feedback. Though this album takes patience to unpack, it is well worth the effort. Three years in the making, it's an impressive testimony to the power of Ritger's approach to sound.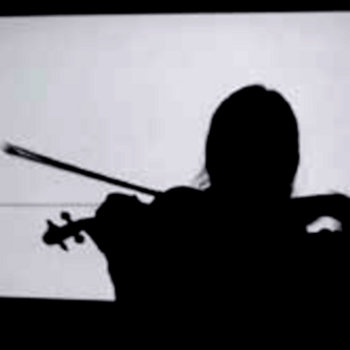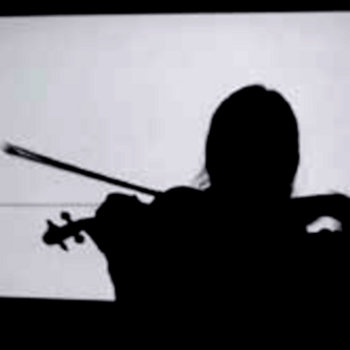 Glasovi / voices is dedicated to Manja Ristić's friend and collaborator Mark Vernon for his 50th birthday, but luckily we all get to share in the gift. Ristić explores the pure physicality of her subjects on tracks like "duša kamena / soul of stone," in which she grates and grinds stones together, and "pumpa / the pump," in which she uses a hydrophone to record underwater. Elsewhere, on "polifonija / polyphony" and the title track, she zooms out to document voices in a crowded airport. Other tracks, like "Jupiter, Zemlja / Jupiter, Earth" are more mysterious, its digital beeps and hums recalling the instrument board of a spaceship. Whatever her subject, Ristić creates compelling soundworlds that make us listen to our own surroundings anew.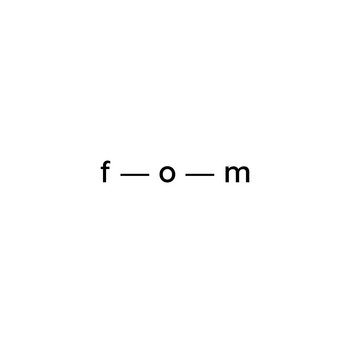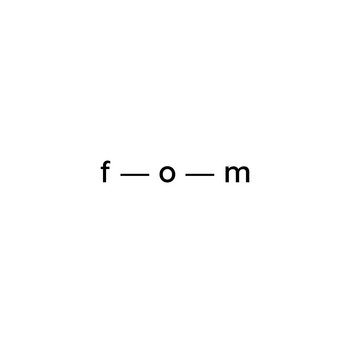 Merch for this release:
Cassette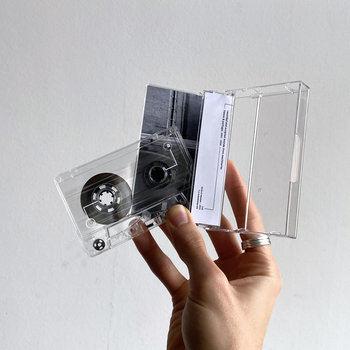 The recordings on Emmanuel Mieville's four towers and a bridge seem entirely unconnected at first: a bridge, a library, a rainstorm. In fact, they share the theme of transportation, whether of vehicles, of people, of books, or of water. After recording from the Ponte Eiffel bridge in Viana do Castelo, Portugal, and the Bibliothèque nationale de France in Paris, Mieville manipulated his source material in the studio and added hurdy-gurdy drones. On the bridge, the whoosh of traffic complements digital noise and gentle hums. In the BnF, we hear the squeak of elevators and the clatter of the transport automatique de documents, a specially-built suspended trolley for books and documents. The final track leads us out of the city and into the country during a storm punctuated by clanging metal and distant animals. This is a tactile record, full of the clamor of physical movement, but ultimately it is the listener who is transported.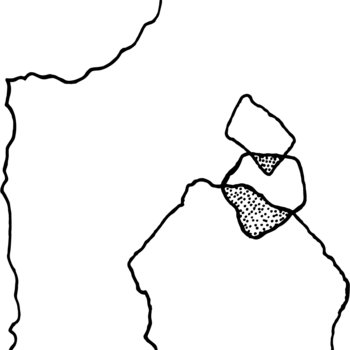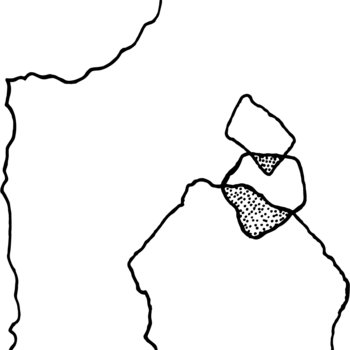 Merch for this release:
Compact Disc (CD)
The first release on Andrew Weathers's new label Rural Situationism is from legendary and prolific field recordist Francisco López. We only know that untitled #408 was recorded in "multiple undisclosed desert locations of Southern Utah and Southern California," but more specific coordinates wouldn't help much anyhow. The album remains otherworldly across its hour-and-14-minute runtime as it warps from murky subaquatic ambience to harsh windswept noise. López turns familiar sounds into psychedelically strange phenomena through obsessive attention to fidelity, including incredibly subtle high and low frequencies. Wear headphones for this one.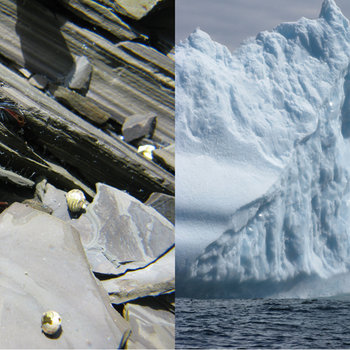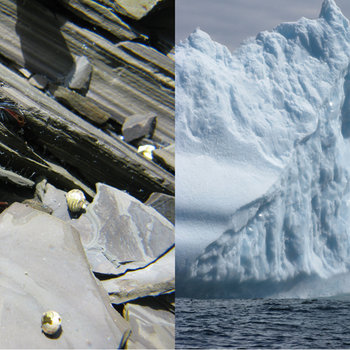 Merch for this release:
Compact Disc (CD)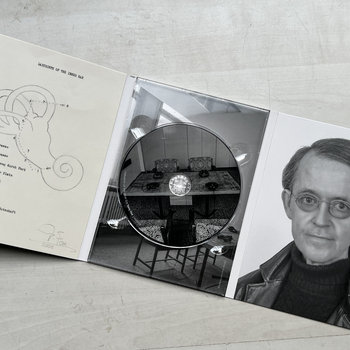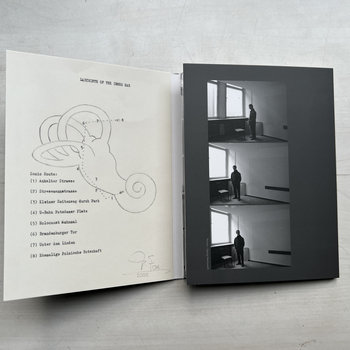 Labyrinths are a common theme in the work of American conceptual artist Terry Fox. Labyrinth of the Inner Ear is a 2006 collaboration with the blind artist Siegfried Saerberg. Fox, Saerberg, and Ernst Karel walked through the streets of Berlin on two consecutive days while recording. Saerberg wore binaural headphone microphones while Karel carried a stereo mic on a boom; later, they edited the two recordings into a single piece. The results were pressed to CD and shared at that year's Sonambiente Festival. The album is a remarkable document of the soundscape of Berlin as well as a demonstration of the difficulty of navigating a complex urban area unaided by sight. The tapping and scraping of Saerberg's cane guides us through quiet side streets, busy main roads, into the U-Bahn, through the Holocaust memorial, and past tourists on walking tours. There are long lulls alternating with tense moments of traffic and crowd noise. Saerberg writes of one such moment: "'Stop,' I hear someone say. Then I slowly feel my way with my stick, away from the road. I'm gradually getting into something. The sound gets tighter. Drier. Dull. In the end, the tapping of my cane sounds almost like the crack of a whip."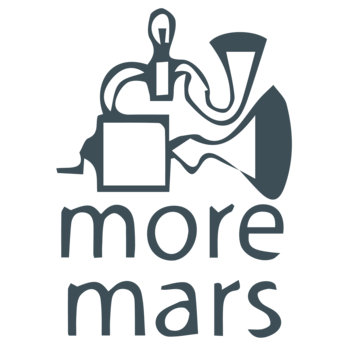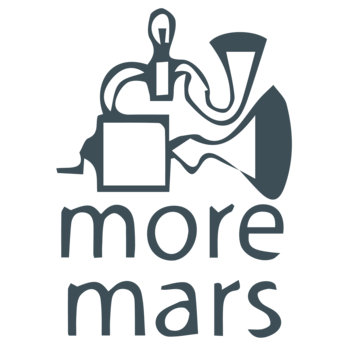 Merch for this release:
Cassette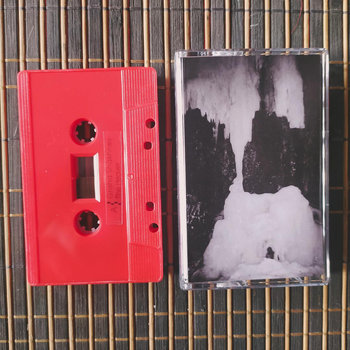 The Heaver is not quite a live recording, but neither is it a studio album. It is not composed nor is it wholly improvised. Ultimately, it even blurs the boundaries between music, sound, and noise. Grisha Shakhnes overlays static, feedback, and cell phone interference across four long field recordings taken in Tel Aviv. Noise gradually overwhelms the sounds of children playing, birds chirping, and traffic rumbling, while Shakhnes himself can be heard moving about his home studio. The effect is of sitting in on a skilled electroacoustic improviser's practice session with the windows open, letting urban and domestic life intermingle with the bewitching tones he conjures.
It's difficult to overstate the importance of Chris Watson to field recording. In addition to an impressive body of solo work, Watson is sought after for nature documentaries with David Attenborough and others. Sea Pies and a Dokie's Egg is the latest in a series of collaborations between Watson and Alec Finlay. Watson's recordings of birds in and around the port of Amble, England accompany Finlay's sculpture of a dokie's egg commissioned for the town's "Bord Waalk" art trail. Birds from throughout the year are represented in the recording and identified via a poem written by Finlay. The album is a crash course in ornithology, remarkable for the clarity of the birds' songs and calls. As a listening experience, the sheer variety of sounds, from the stonechat's clacking to the eider's bizarre whooping, continually surprises. Though a minor entry in Watson's daunting discography, Sea Pies and a Dokie's Egg is exemplary of his abilities as a field recordist and as a wildlife expert.
Merch for this release:
, Cassette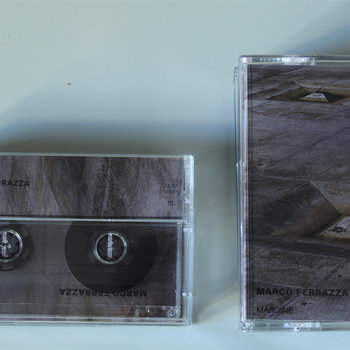 Marco Ferrazza manipulates field recordings with reel-to-reel tape, samplers, and granular synthesis. His method obliterates the source materials across most of Margine, though at points we can guess what they were—a girl talking about fireworks, rainfall, an opera on TV. These human elements are scattered across a clicking, clattering, humming, buzzing mechanical soundscape, making themselves heard through the aural acrobatics of Ferrazza's sound editing. Ferrazza pushes field recording to its limits here, blending the genre with tape music and musique concrète to create a fascinatingly unique process-driven music.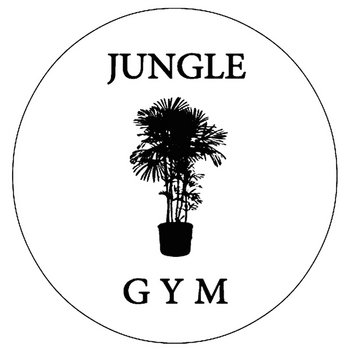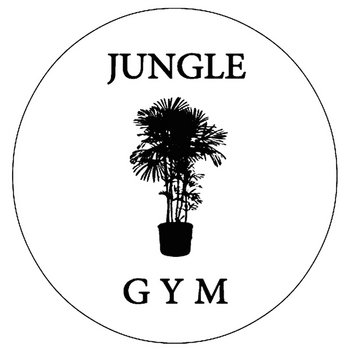 Merch for this release:
Cassette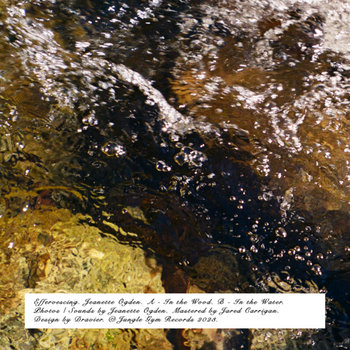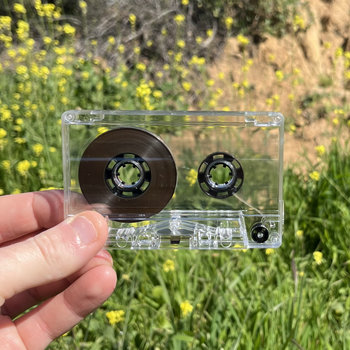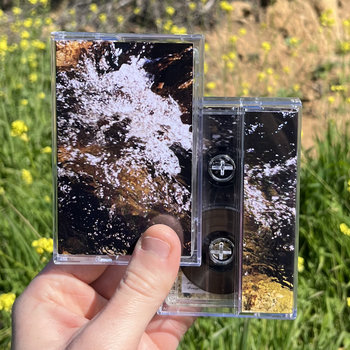 Effervescing is the debut release of photographer and sound artist Jeanette Ogden, and it's a promising start. On both of the cassette's tracks, Ogden transforms perfectly mundane sounds into something more akin to noise than field recording. "In the Woods" takes common field recording materials—wind, birdsong, dogs barking—and whips them into a pandemonium with pitch-shifting and panning. "In the Water" is comparatively untouched, but it creates a similarly overwhelming sensation with an unrelenting onrush of water. In only 25 minutes, Ogden ensures that her introduction is not to be forgotten.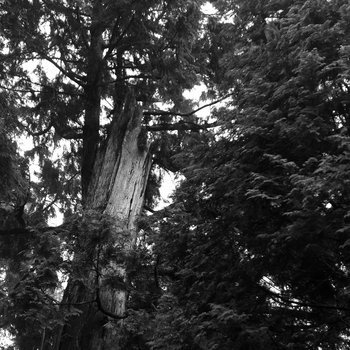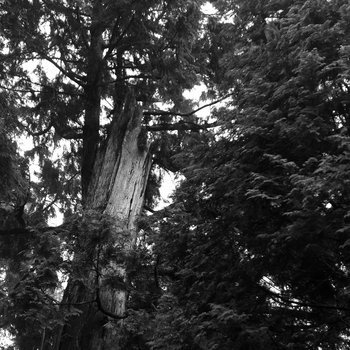 Yannick Dauby lived in Taiwan's Taroko National Park with members of the indigenous Cihara'ay community as part of an artistic-ethnographic project commissioned by Taipei's Cube Project Space. The Cihara'ay are the last residents of Taiwan to live outside the power grid, and though the number of tourists to the region is limited, the community demonstrates their sustainable living practices to visitors. Alang Skadang, Summertime features two long tracks interspersed with conversations between his hosts, Lmio and Simat. "Summertime sounds, on the trails" is 40 minutes of sounds from the surrounding countryside, full of wildlife and (incredibly loud) insects. The highlight here, though, is "Evening songs, with Lmio and Simat," a selection of folk songs accompanied by acoustic guitar. The couple's songs blend wonderfully with the chirping of crickets, putting the listener right next to them on a starry night.