BEST EXPERIMENTAL
The Best Experimental Music on Bandcamp: November 2022
By Marc Masters · November 16, 2022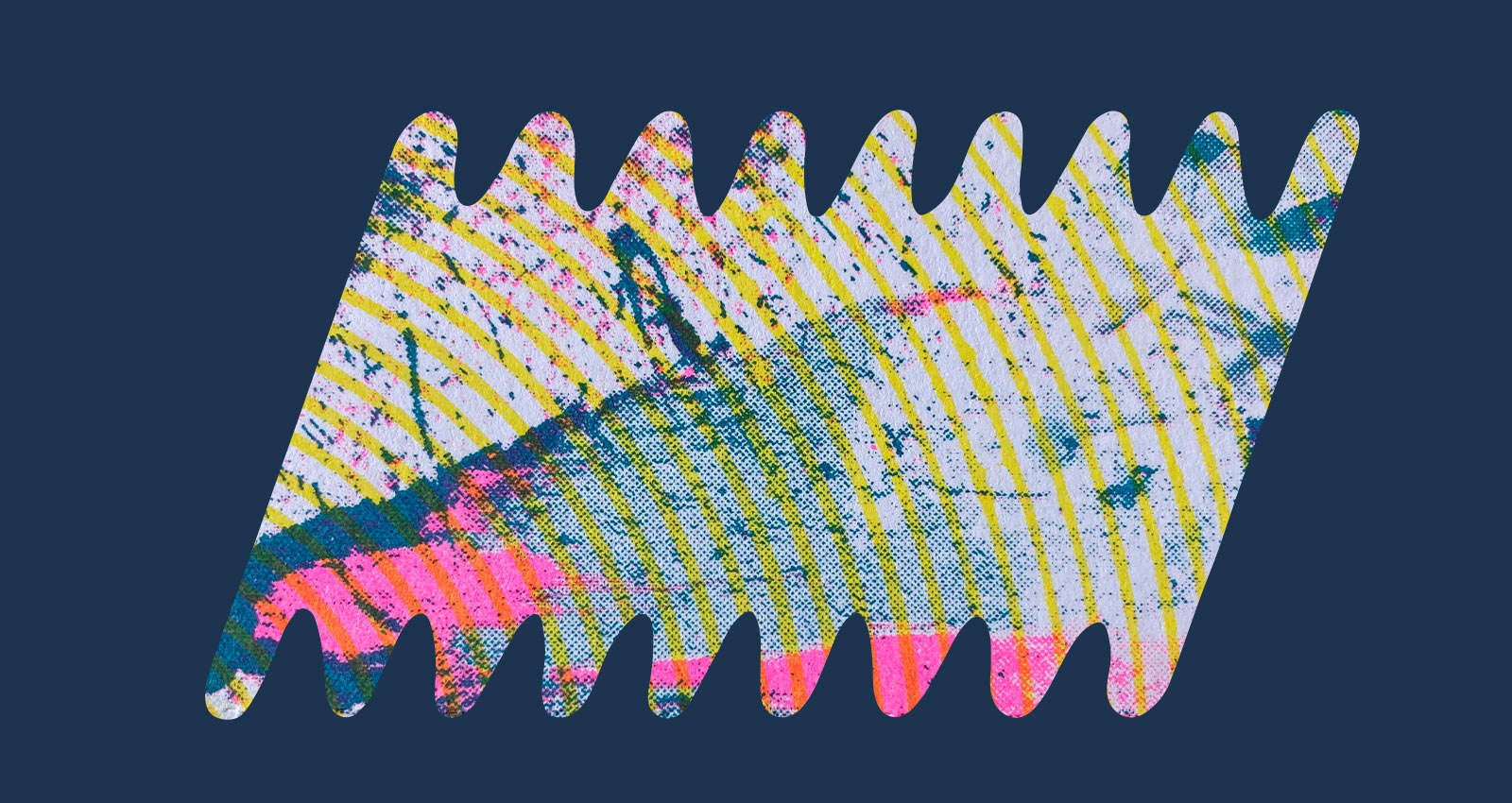 All kinds of experimental music can be found on Bandcamp: free jazz, avant-rock, dense noise, outer-limits electronics, deconstructed folk, abstract spoken word, and so much more. If an artist is trying something new with an established form or inventing a new one completely, there's a good chance they're doing it on Bandcamp. Each month, Marc Masters picks some of the best releases from across this wide, exploratory spectrum. November's selection include longform guitar meditations; pandemic-lockdown collaborations; compositions using rocks and water; and Icelandic musical fairy tales.
Marcia Bassett / Samara Lubelski
West Coast Live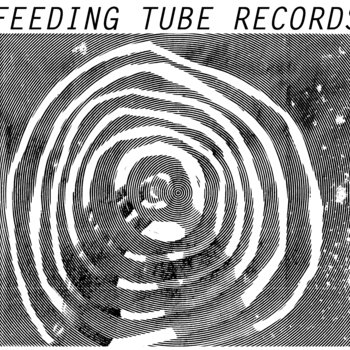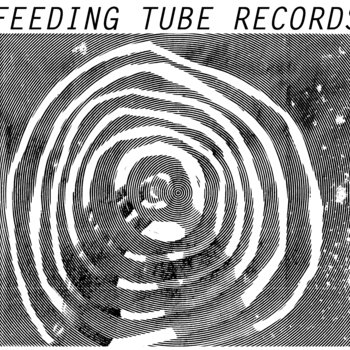 Merch for this release:
Cassette
Over the last decade, guitarist Marcia Bassett and violinist Samara Lubelski have been one of the most reliable experimental duos around. Through many releases and performances, the pair have consistently created dense improvisations, melding noise, drone, feedback, and volume into music that's sometimes harrowing, sometimes uplifting, and always stimulating. West Coast Live offers four recordings from a 2019 tour, and all of them are deep and resonant enough to get lost in. Best is "PDX," a 10-minute swath of vibrant sound in which Bassett and Lubelski merge into a single voice, one powerful enough to reach the stars but subtle enough to seep under your skin.
Merch for this release:
Vinyl LP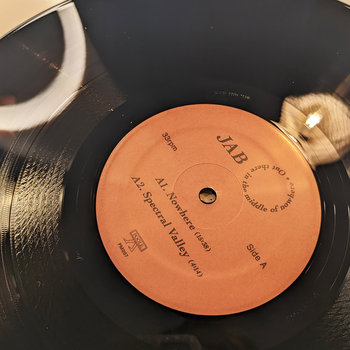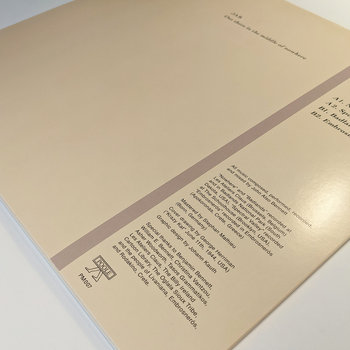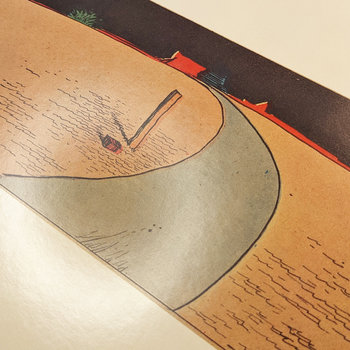 There are many layers to the latest solo album by Forma's John Also Bennett. The music originated during a trip to South Dakota, during which he composed with steel guitar, synths, and field recordings. Later, having moved to Crete, he used electronics to add resonance to the sound of his strings. The result is six desolate pieces of music which seem to expand as far as the horizons Bennett was confronted by. The tracks range from four to 17 minutes long, but they all stretch time as if it's made of rubber. Bennett's high-pitched, meditative tone is consistent to a nearly maniacal degree, but it's also so thoughtful that it's hard not to be entranced by Out there in the middle of nowhere.
For their first album, Toronto-based percussionist Yang Chen takes on the work of seven composers. But longing for _ is as much a collaboration as a recital; Chen worked with each writer as the pieces developed, and some actually play on their respective tracks. The result feels like a rotating performance, with each creative partner drifting in and out of Chen's unique soundworld. During Andrew Noseworthy's "All Good Pieces Have Two Things," aggressive slaps and whirring guitar punch at the air, while on Sara Constant's "silt," chimes, static, and other small sounds create a tense chill. Perhaps most compelling are Charles Lutvak's two compositions, in which Chen performs alone on vibraphone, conjuring up sonic ghosts who appear and fade like flashes in a dark room.
Merch for this release:
Compact Disc (CD), 2 x Vinyl LP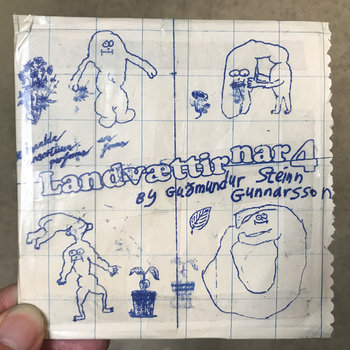 For his latest work, Icelandic composer Guðmundur Steinn Gunnarsson leaned into the folklore of his home country. Using the myth of "four divine guardian spirits" that watch over Iceland, according to the album notes, he wrote what he calls "musical fairy tales" and enlisted six musicians to execute his vision. Sprinkling in flute, recorder, toy piano, bottles, and rabbit calls, the ensemble crafts a wordless narrative in which the natural world and inner consciousness intertwine. As in dreams, it's hard to separate reality from fantasy in these 12 tracks; some sounds feel concrete, like active characters in a play, while other portions have a hazy, fog-like quality. Whatever the aura, Landvættirnar fjórar consistently entices due to Gunnarsson's attention to compositional detail, with each moment in his musical timeline serving a purpose.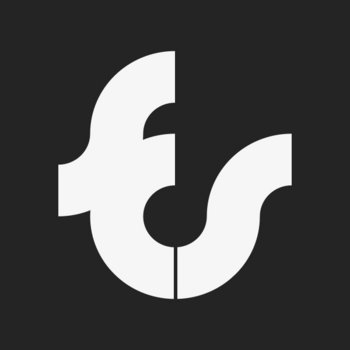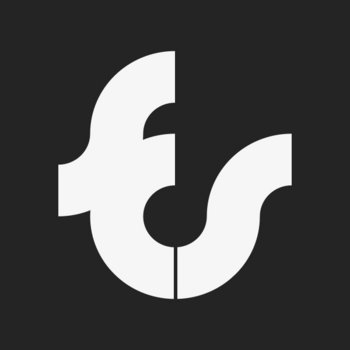 Merch for this release:
Cassette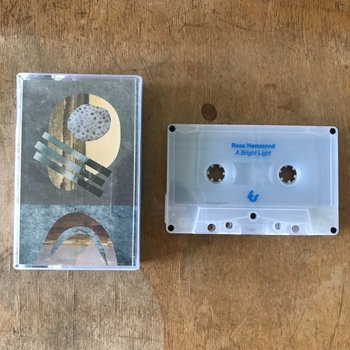 For nearly 15 years, Ross Hammond's guitar playing has been many things—expressive, functional, narrative, pastoral—but it seems to always be in service of turning the ideas in his head into sounds that carry the same meanings. For A Bright Light, Hammond is primarily in impressionistic mode, carving out two long pieces of improvisation with acoustic lap steel guitar, this time going without any other instruments, effects, or even post-production. It's all here exactly as it happened; following Hammond's stream of reverberating string plucks and strums is like swimming alongside his neurons, watching every synapse fire something new into place.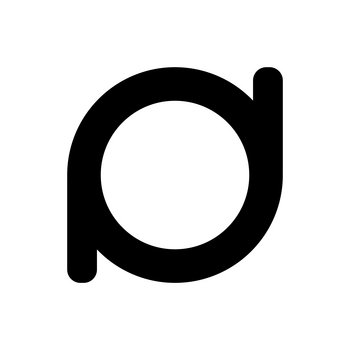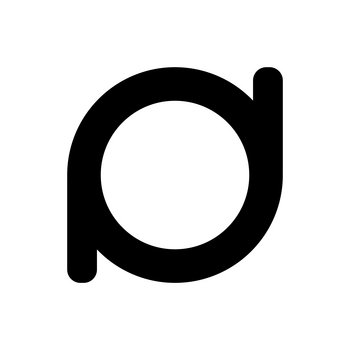 Merch for this release:
Cassette
The latest work by Chantal Michelle has the tactile rush of a river shot in close-up, alternately hiding and revealing what's going on beneath the surface. Credited instrumentation includes water, granite, limestone, and soil, so it could be that Michelle literally did record a river while making Pulse, Puls-ar, Procession. But there's also her electronics, the violin of Alina Maldonado, and the tenor sax of Brian Allen Simon, each adding subtle tones to Michelle's 24-minute continuous piece, which she first made as a four-channel installation. This version retains the three-dimensional aspect of the original, as Michelle's pulses course through all the flotsam and jetsam of her finessed field recordings.
Merch for this release:
Vinyl LP, T-Shirt/Shirt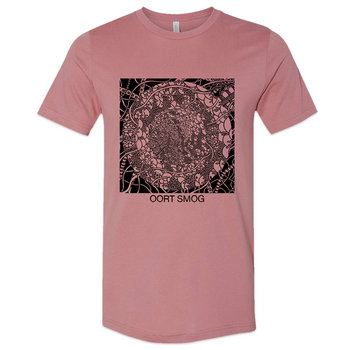 Saxophonist Patrick Shiroishi and drummer Mark Kimbrell first played together as part of the brutal prog band Upsilon Acrux. Their duo Oort Smog formed in 2016, and their second full-length, Every Motherfucker is Your Brother, is a half-hour long piece that they spent 18 months writing and developing. Recorded at L.A. venue Human Resources, the album is spacious and resonant, with Shiroishi's full spectrum of horn colors reflected by Kimbrell's range of beats and rolls. The first half of the album is contemplative and precise, but eventually Oort Smog let loose, veering from free jazz to funk-inflected prog, and never letting the tension slacken no matter how active things get.
Merch for this release:
Compact Disc (CD)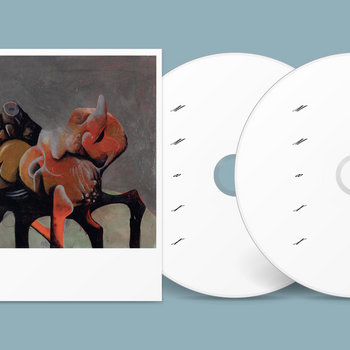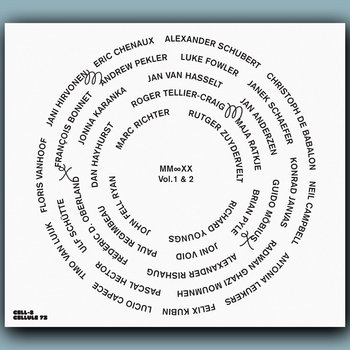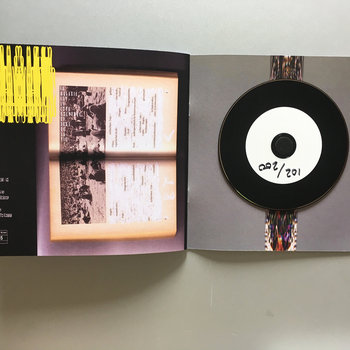 Hunkered down in Hamburg during pandemic isolation, Marc Richter—who records as Black to Comm—asked fellow musicians to send him short audio pieces for a collage project. Thirty-three responded, and Richter spent much of 2021 mixing their contributions into 21 pieces that he's now released under the title MM∞XX Vol.1 & 2. The endeavor (coincidentally similar to Rambuta's Parallel Systems project released last year) produced rich, heavily atmospheric music that reflects Richter's specific aesthetics while introducing all kinds of surprises: disembodied voices, home-bound field recordings, instrumental improvisations, hypnotic loops. Massaging sounds from Andrew Pekler, Richard Youngs, Maja Ratke, Johanna Karanka, and many others, Richter builds an echoing sound castle whose hallways seem to go on forever.