BEST EXPERIMENTAL
The Best Experimental Music on Bandcamp: July 2022
By Marc Masters · July 29, 2022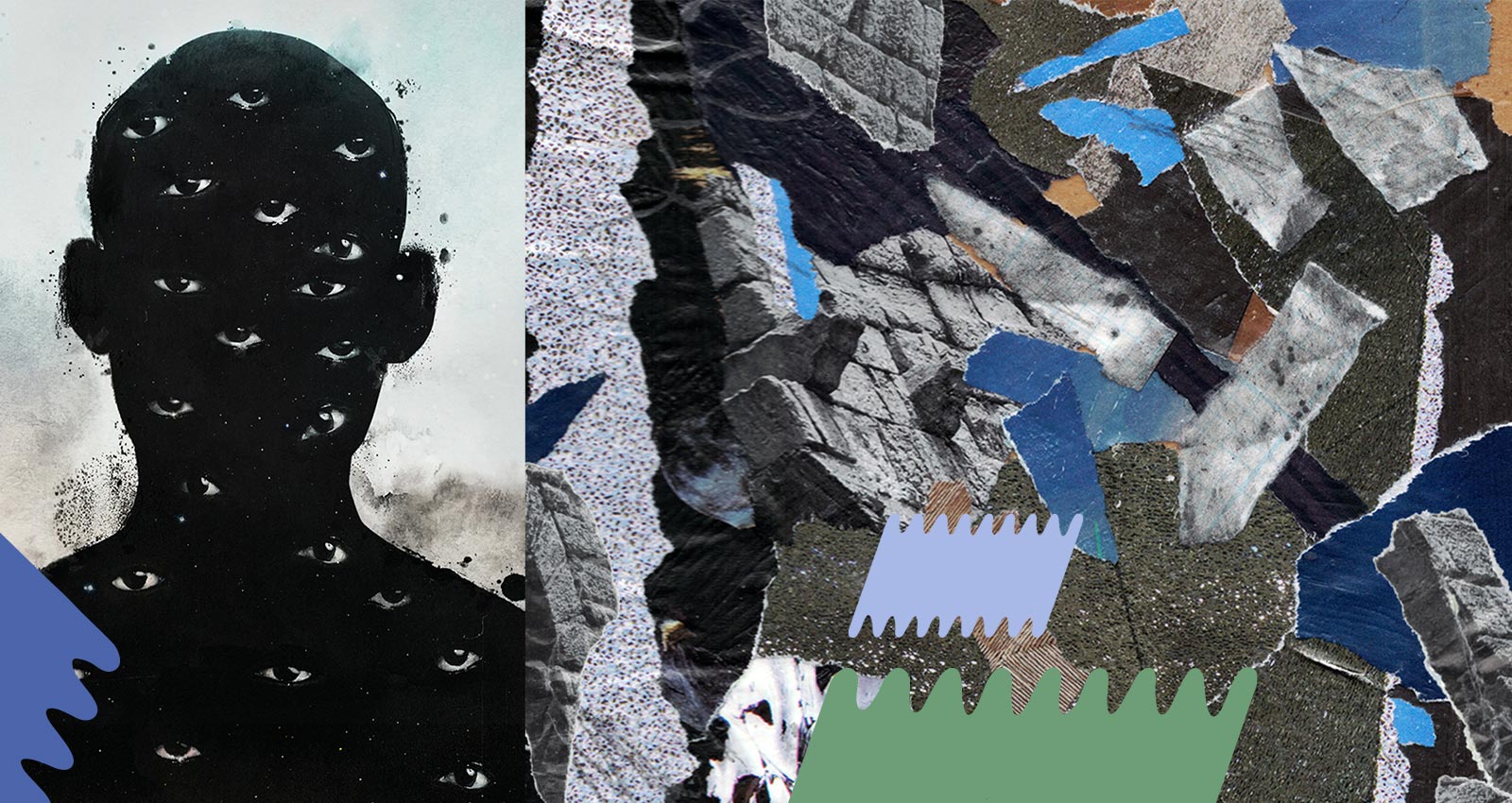 All kinds of experimental music can be found on Bandcamp: free jazz, avant-rock, dense noise, outer-limits electronics, deconstructed folk, abstract spoken word, and so much more. If an artist is trying something new with an established form or inventing a new one completely, there's a good chance they're doing it on Bandcamp. Each month, Marc Masters picks some of the best releases from across this wide, exploratory spectrum. July's selection includes silence-filled cowbell in a Manhattan vault, Afghani melodies dragged through dissonance, and a half-hour of static.
Madeleine Cocolas
Spectral
Merch for this release:
Compact Disc (CD)
The latest album by Madeleine Cocolas starts rather literally. "A Dream, Blown Out" sounds like its title, as Cocolas weaves dense, high-toned drones that suggest sleep visions exploded into widescreen view. That piece melts into the echoing piano chords of "Enfold," and through the rest of its 41 minutes, Spectral feels like a waking dream. Cocolas skillfully melds New Age-leaning pieces into more abstract atmospheres. She evokes strong emotions while avoiding the maudlin by grounding everything in a motion-filled ambience. As a result, Spectral is always moving, in both senses of the word.
Of Kevin Drumm's many recent, fascinating releases, ANTHEMS is perhaps the most interesting, comprising two 14-minute pieces of static that evolve slowly. This music is static not just in the sense that it sounds like the clicking noise of an untuned ratio, but also because there's a stillness to ANTHEMS borne of patience and discipline. It would've been easy for Drumm to insert obvious changes in each piece, but instead his arcs unfold gradually, such that you never really know how far he's gone until you skip back and check. And the Zen-like focus of the sounds Drumm constructs are more than enough to occupy attention.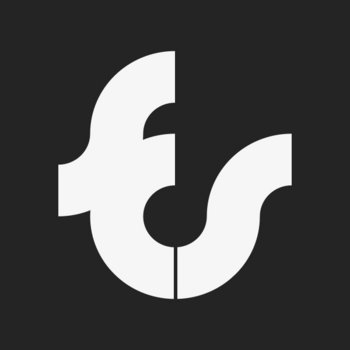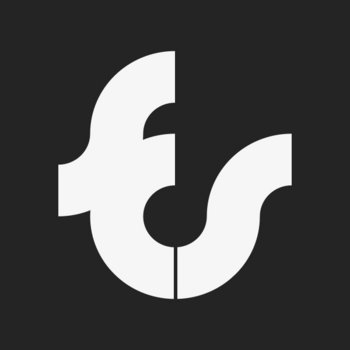 Merch for this release:
Cassette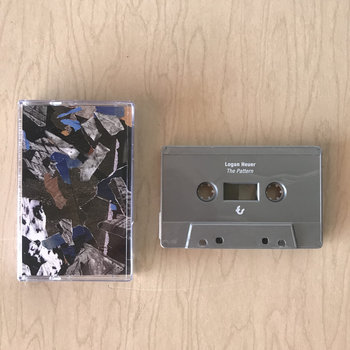 For his first album, Kansas City-born Logan Heuer returned to sounds he recorded as a child. Searching through old hard drives, he reworks these sources to make something new, while hoping to maintain the qualities of his younger perspective. Across six varied and unpredictable tracks, Heuer mixes the fog of memories with the tactile presence of voices and found sounds, floating the music between then and now. A meditative quality drapes over every piece, as if it's all part of an imaginary tale. But reality hits hard too: take the grinds and screams of "Eighteenson," a nightmarish collage of sounds that could vibrate buried bones.
Amirtha Kidambi & Luke Stewart
Zenith/Nadir
Merch for this release:
Cassette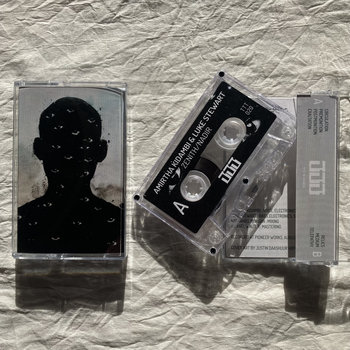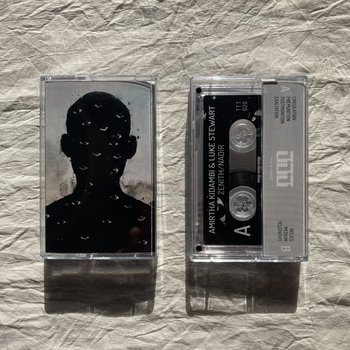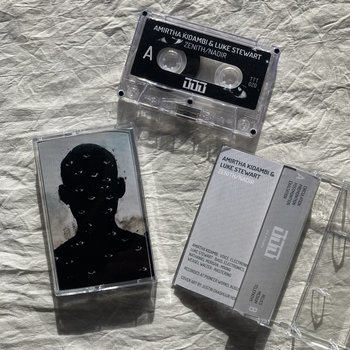 Noise and dissonance have often shown up in the respective work of New York's Amirtha Kidambi and D.C.'s Luke Stewart. But I didn't expect their first collaboration, Zenith/Nadar, to be this noisy. The first four tracks—all titled with words ending in "-ion"—are grinding storms of amplifier feedback, pedal distortion, and Kidambi's transfixing vocals. "Premonition" in particular is an exhilarating wind tunnel of sound, while the 11-minute "Exaltation" is slower and sparser, but just as harrowing. In the second half of Zenith/Nadir, the duo turn down the volume but not the intensity, with Stewart's patient bass plucks snaking around Kidambi's stunningly wide-ranging voice.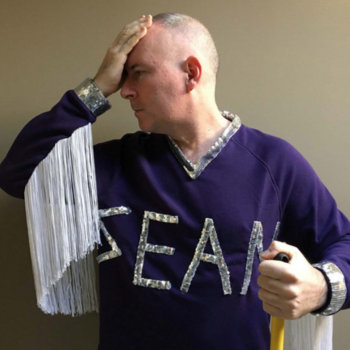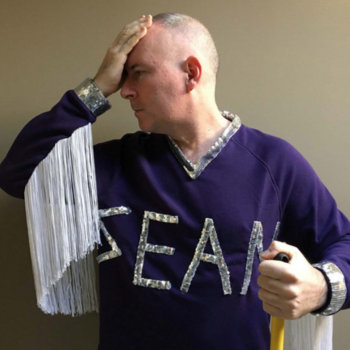 Merch for this release:
Compact Disc (CD)
Sean Meehan works with silence the way a painter works with color. On Magazine, an hour-long piece played on a single cowbell, there are stretches of quietude so long that you basically have to retrain your ears to process it. Meehan recorded the bulk of this piece in an underground vault in Manhattan, one of the quietest places in the entire city, so all we really hear are his quick hits on the cowbell and the massive spaces in between. Like much of his work, Magazine is valuable simply as an exercise in extreme restraint. But the way Meehan uses his cowbell, delivering sharp hits that vary greatly in timbre, makes the whole hour feel oddly musical, like a song split into atoms and spread across a galaxy.
Merch for this release:
Vinyl LP, Compact Disc (CD)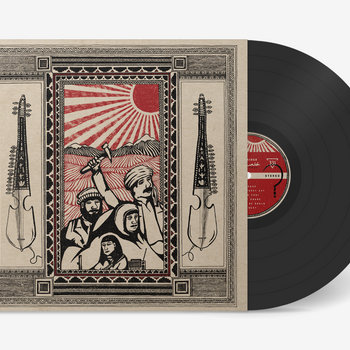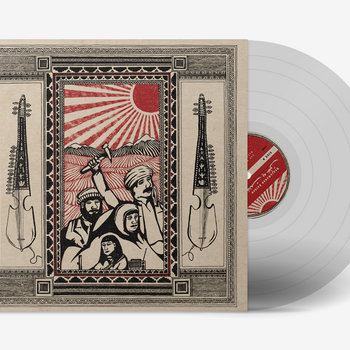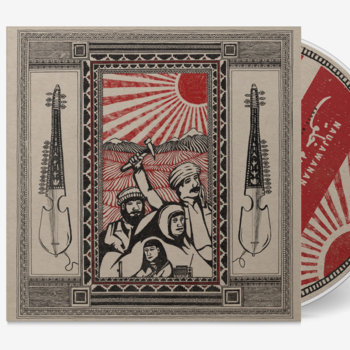 Naujawanan Baidar began as the solo project of N.R. Safi, erstwhile guitarist for Arizonan band Myrrors. It was spurred by Safi digging through Afghani music tapes left to him by his grandfather, which motivated him to mix traditional song structures, outward-bound psych guitar, and tape-degraded noise. Khedmat Be Khalq sees Safi expanding Najawanana Baidar into a full-fledged group, but sticking to, as their Bandcamp page puts it, "gnarled and sun-baked tracks cut up and collated into a blown out collage of sound." All nine tracks mine new and old ideas into a dizzying swirl of melody and distortion, like a busted radio with no off switch. The grit and texture of the group's righteous jams is palpable, giving the entire album the aura of a dusty archaeological dig.
Merch for this release:
Vinyl LP
The music of Chloe Alexandra Thompson seems to surround you. That's due in part to her actual use of spatial audio; parts of her new album They Can Never Burn the Stars are taken from an installation she performed at Pioneer Works in Brooklyn. But it's as much due to the way she chooses her sounds, exploring the low-end of the sonic spectrum to the point where it feels like a three-dimensional space. Every track has a wide, grounding rumble, as if the earth is always moving under Thompson's feet. This eternal motion adds haunting drama to They Can Never Burn the Stars, making it more an experience than an album.