FEATURES
Amirtha Kidambi's Visceral Ode to Eric Garner
By Seth Colter Walls · January 05, 2017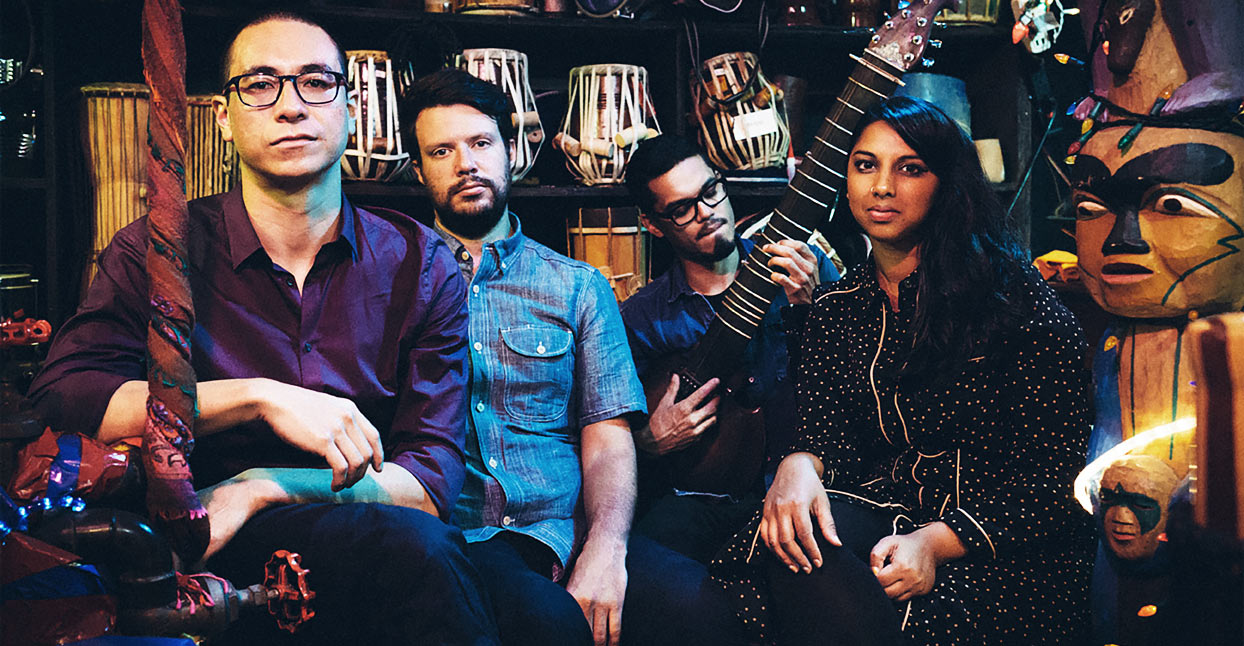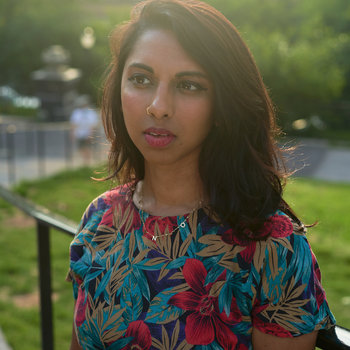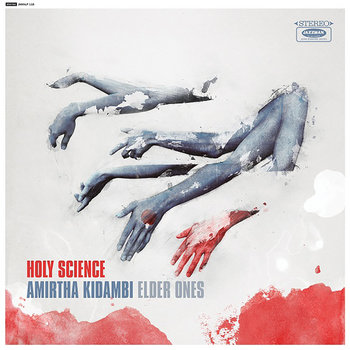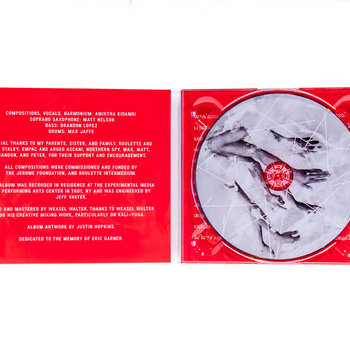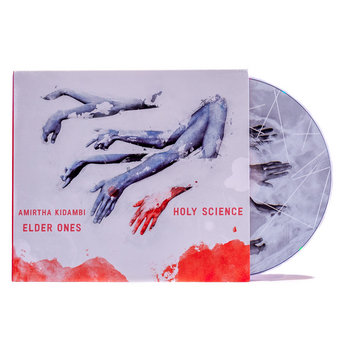 .
00:10 / 00:58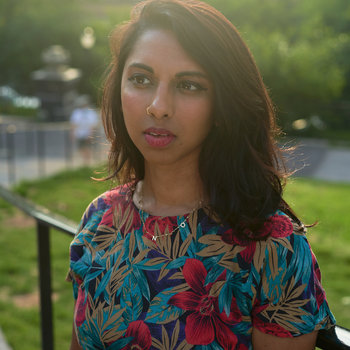 Merch for this release:
Vinyl LP, Compact Disc (CD)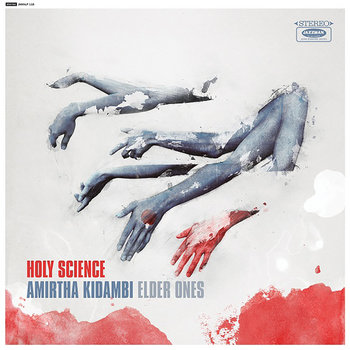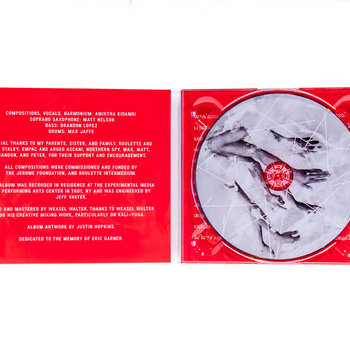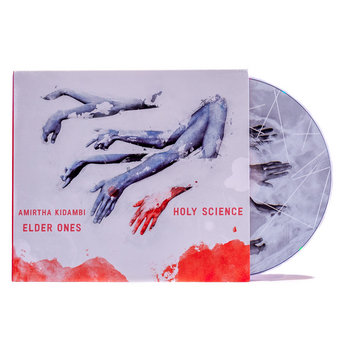 In July 2014, vocalist Amirtha Kidambi was working alone in her practice studio, scrolling through social media. She stopped when she hit the now-infamous video of Eric Garner's death, in which New York City police officers choked the man until he couldn't breathe. "I was just fiddling around with my phone on a break from singing, and came across it on Facebook," Kidambi recalls. "That was just such an intense moment."
"I had some awareness of the tensions between the police and people of color," she continues. "Like, my dad, whenever he would get pulled over—it was the most unbearably condescending and sort of unnecessarily demeaning experience. And then anecdotally from friends of mine who are black, [I knew] that it is part of a daily experience. So you kind of hear about it, but I don't think it hit me what it really was. And I think that was true for the national consciousness."
When conceiving the song, Kidambi tried calling her partner, who was on tour at the time. She then reached out to other friends and associates, "but nobody was around," she recalls. "So then I was just sitting with this, and I kept singing. I stayed in my practice space for another few hours. And this weird little motif started to develop."
You can feel Kidambi's angst on "Dvapara Yuga (for Eric Garner)," the harrowing third track of her band's recent album, Holy Science. The piece—a sprawling 12-minute opus—begins with mournful chants, delivered in the wordless syllabic language she created for this project. Kidambi sings her first solo notes softly, suggesting a tender remembrance. Gradually, she inserts harsher vocals—testaments to a life taken through violence. From there, the group expands the song's aggrieved feel. The drumming surges and recedes unpredictably; the soprano saxophonist audibly gasps, in between urgent streams of notes. By the song's conclusion, the full band has established a searing, thrashing sound. "And I'm out of breath at the end," Kidambi notes. "The core of that piece—it's really rageful. But every time we play that, the beginning is kind of meditative. I wanted to keep that as solo voice, because that's how the piece began. Since it was so directly related to what I had seen and what I was feeling, it really felt like a dedication. I couldn't perform that piece without seeing the image in my mind—without hearing his words."
In addition to composing Holy Science's hour-long suite of compositions, the band's 2016 debut on Northern Spy Records, Kidambi is in charge of the band's wordless and expressive lead vocals, as well as the melodies and drones played on the harmonium. At a moment's notice, Max Jaffe's drums can pivot from free-time experimentation to powerful grooves. Brandon Lopez's bass playing doubles some of the leader's harmonium parts, while extending select motifs into lower registers. Soprano saxophonist Matt Nelson shoots from the top range of Kidambi's voice, often with biting textures that call John Coltrane and Roscoe Mitchell to mind.
As she started experimenting with writing for this group, in 2013, Kidambi settled on an idea for a suite of linked compositions that would also allow for significant improvisation. Holy Science's four movements are titled after yugas (or "eons") in Hindu scripture. "The yugas are basically [about] how far away man is from truth," Kidambi says. "In the Sathya-yuga, it's like this idea that people were really meditating, people were thirsty for knowledge. That God and man are one thing. And that's sort of the ideal in Hinduism—if you want to find God, you go inside and you find truth. And so each yuga kind of goes further and further away [from that ideal]."
Kidambi has been singing and playing harmonium for as long as she can remember—stretching back to performances of bhajan songs with her South Indian family at the age of four. In 2012, after completing degrees in classical music at Loyola Marymount University and Brooklyn College, the Buffalo-born musician realized she'd never led her own ensemble. By the time she completed her masters degree, Kidambi had performed in a stirring revival of composer Robert Ashley's early, conceptual opera That Morning Thing. As part of the Elizabeth-Caroline Unit, she was already deeply engaged in learning a new vocal language devised by composer-saxophonist Darius Jones. (That group's work would come to grand fruition with 2014's a cappella album The Oversoul Manual.) "I was always playing in bands… and doing all kinds of collaborative projects," Kidambi says. "But it was never my thing, my voice."
Kidambi's art transmits plenty of respect for her spiritually-oriented, avant-jazz forebears (like Pharoah Sanders and Alice Coltrane). The music of her youth is also in the mix, thanks to the influence of Vedic chanting and the Carnatic tradition of Indian classical music. And the consistent intensity of Holy Science can recall the experimental forms of rock that have been fashionable in New York, throughout Kidambi's graduate-school years. But, crucially, her suite is more than an exercise in style-scouting. By alternating between passages of meditation and turbulence, Holy Science evokes Hindu scripture's emphasis on the long view, while also offering a sense of vital protest, right here and now.
—Seth Colter Walls