BEST EXPERIMENTAL
The Best Experimental Music on Bandcamp: August 2023
By Marc Masters · September 07, 2023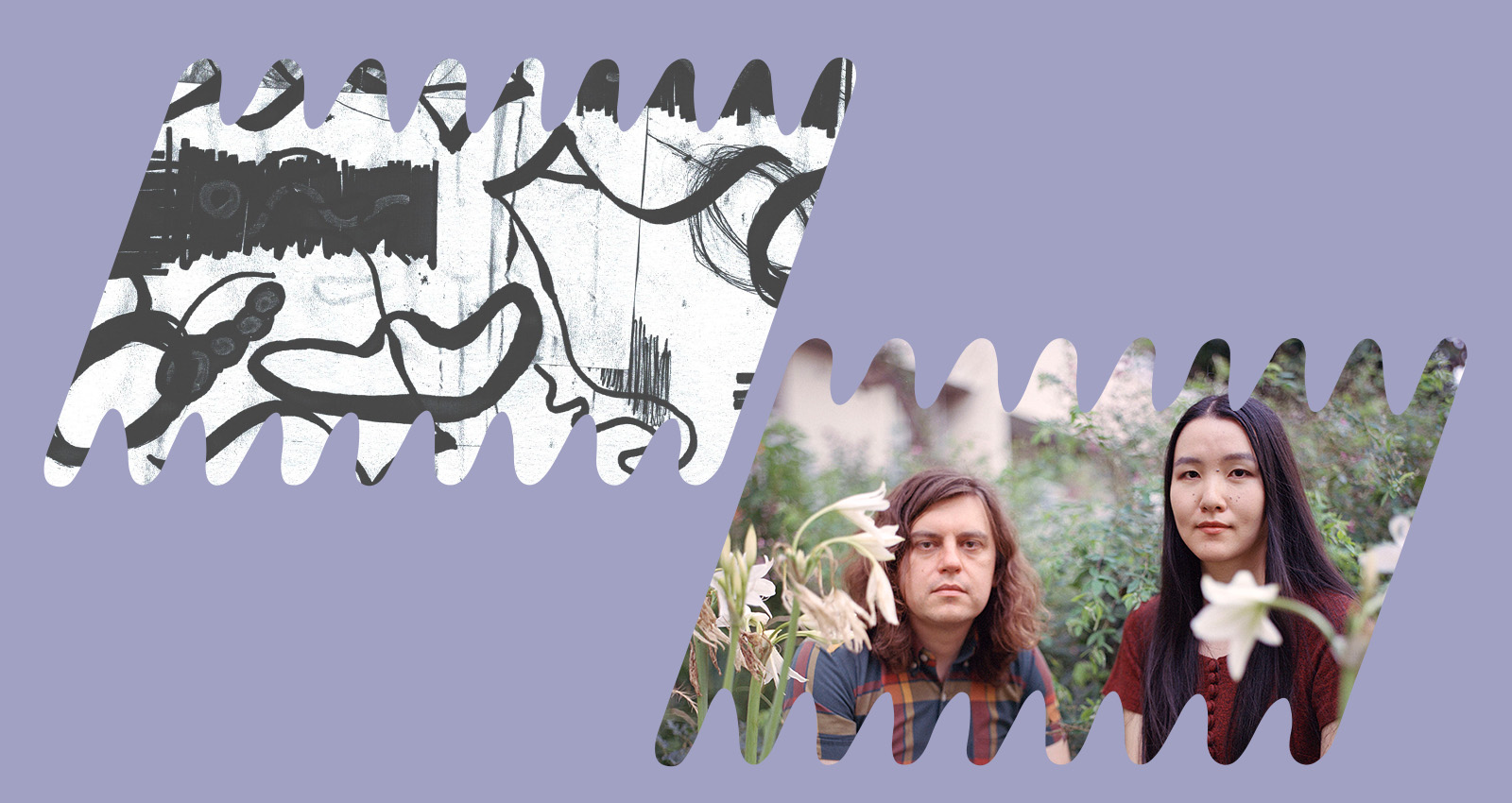 All kinds of experimental music can be found on Bandcamp: free jazz, avant-rock, dense noise, outer-limits electronics, deconstructed folk, abstract spoken word, and so much more. If an artist is trying something new with an established form or inventing a new one completely, there's a good chance they're doing it on Bandcamp. Each month, Marc Masters picks some of the best releases from across this wide, exploratory spectrum. August's selection includes mysterious Ukrainian rock deconstruction, abstract campfire hymns, homages to Pauline Oliveros, and electronic essays made in part with a Nintendo DS.
Chilean guitarist Cristián Alvear met Japanese guitarist Takashi Masubuchi in Tokyo in 2019 for a live collaboration, and got an excellent recording of the results. Distinct Restless Objects offers seven tracks so clear, present, and tactile, it's as if you can reach out and touch their strings. If you're not familiar with either player's work, the music might seem tentative and hesitant, understandable enough for what was presumably a first-time meeting. But Alvear and Masabuchi both are skilled at slow, sparse sounds, criss-crossing them in ways that are sometimes like call-and-response, other times like parallel path-weaving. Things can get busy too: on the tense, propulsive "4," one player's spare plucks are embedded in the other's rapid notes, creating the illusion of marking time while simultaneously escaping it.
It's kind of great that the Bandcamp page for this release includes zero information on who Серб і Молодь is, what instruments they play, and where and when Б​е​з​к​о​ш​т​о​в​н​и​й Д​ж​а​з was recorded (beyond this being a live recording from Lviv, Ukraine). It has the air of a basement jam with a cadre of friends and freaks in attendance, screaming to root the band on as they dive into improv noise-rock that skirts the edges of groups like the Boredoms, No-Neck Blues Band, and Fat Worm of Error. When Серб і Молодь aren't deconstructing rock tropes—grinding out off-beats and strangling chords—they're falling face-first into dirt-jazz flames that they somehow both fuel and douse. The flailing energy on Б​е​з​к​о​ш​т​о​в​н​и​й Д​ж​а​з is both inspiring and fun; here's hoping Серб і Молодь stay as active as they are anonymous.
Merch for this release:
Vinyl LP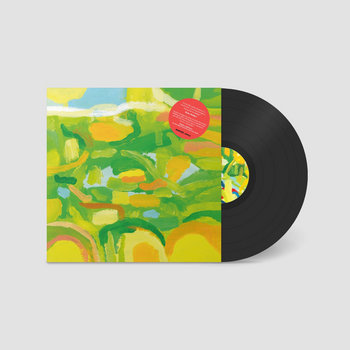 Rosali Middleman crafts thoughtful songs under her own name, creates high-energy garage rock as part of Long Hots, and just a couple years ago made a great tape of solo guitar explorations for the unifactor label. Variable Happiness, her first effort under the name Edsel Axle, could be seen as a follow-up of sorts to that latter release. Once again, Middleman turns her guitar into a painter's brush, patiently building up riffs and phrases into fiery expressions of emotion and energy. It's perhaps even more far-reaching than her previous solo guitar work, evoking some of Michael Morley's noise under the name Gate, Neil Young's feedback meditations on the Dead Man soundtrack, and the haunting tones of the underappreciated solo guitar album by Low's Alan Sparhawk. Ultimately, though, Edsel Axle shows Middleman furthering a style that's fully her own, melding dreamy contemplation and aggressive execution into one beautiful sound.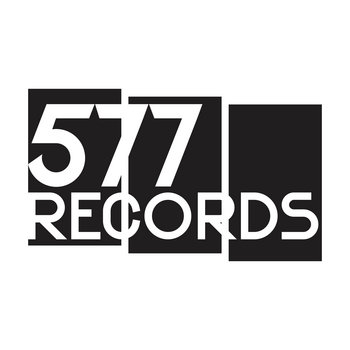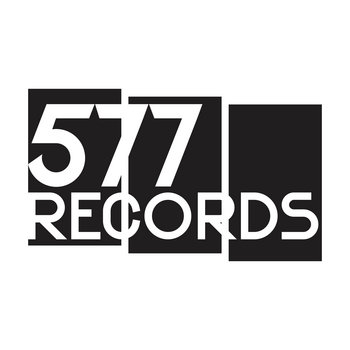 Merch for this release:
Compact Disc (CD)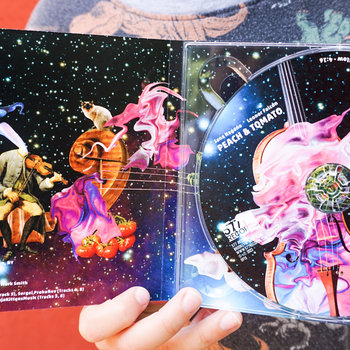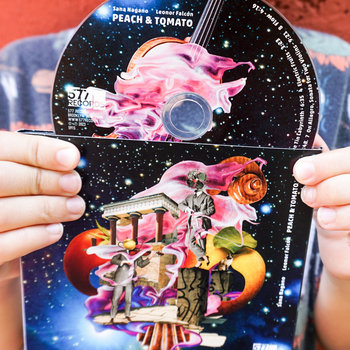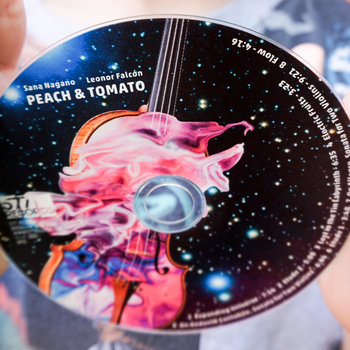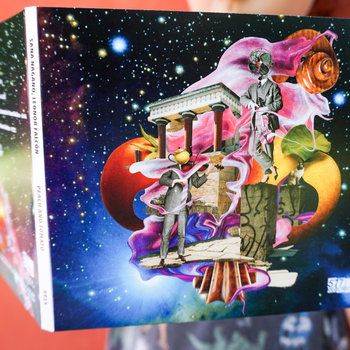 Sana Nagano's last album, Smashing Humans, was a maelstrom of punk-jazz, with her high-octane violin leading an energetic ensemble. Here she teams up with violist Leonor Falcón—her friend since the two met in grad school eight years ago—for pieces that are more reserved, but still quite tense. Two of the tracks are dedicated to Béla Bartók, while two others are movements from Profokiev's Sonata for Two Violins, meaning there's some reverence to tradition here. But Nagano and Falcón inject burning edges into those pieces, especially the darting, pin-prick "Etude 2." Their originals offer a similar mixture of past and future, particularly the album closer "Flow," which sees both musicians exploring the entire range of their instruments.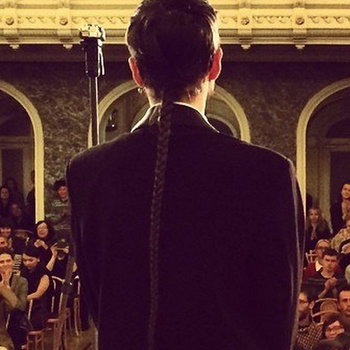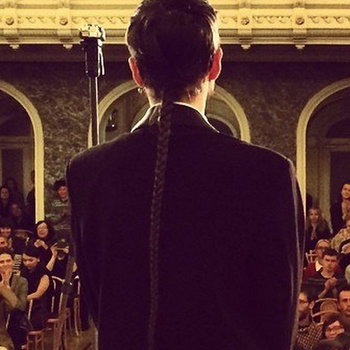 Israel-born, Russia-based multi-instrumentalist Max Pozin has two excellent releases out this month. Pustozwet – Astralis features a quartet playing live with various horns and wind instruments, including flute, trumpet, sax, and "sport whistle." But I'm more partial to Pozin's solo effort Reichwaltz​.Schlafkultur, recorded in Moscow a year ago. It highlights Pozin's electronics work using "craftsynth," "nintendo ds," "elektrofaustus dronething," [sic] and more. Across two half-hour-plus tracks, Pozin explores rhythm, repetition, drone, and glitch, balancing unpredictable shifts with highly-focused minimalism. "Reichwaltz" is the busier track, twisting and turning through fast-pulsing oscillations, while "Schlafkulture" is more high-toned and meditative.
Merch for this release:
Compact Disc (CD)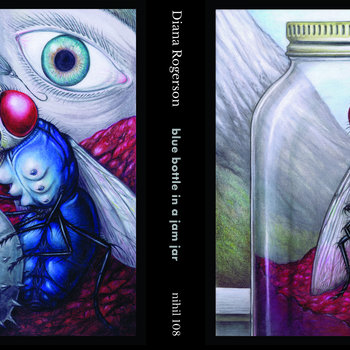 First released digitally on Bandcamp in 2021, Diana Rogerson's blue bottle in a jam jar now arrives on CD via Nihilist, prompting a chance to revisit this excellent work of unpredictable rock deconstruction and dramatic sound art. A sometime-member of Nurse With Wound and Current 93, Rogerson here forges an aesthetic all her own, using electronics and whatever else she might be into to craft unsettling environments that are both playful and sinister opener "falling apart" is a nightmarish soul-goth jam; it's followed by the warped, hammered buzz of the wordless "blue bottle." From there, Rogerson continually mixes her breathy voice with dissonant textures, chopping it into chanted exhales during "lip service," and, most memorably, crafting a robotic mantra in the whirring "not what i wanted."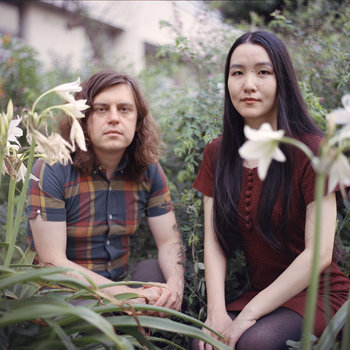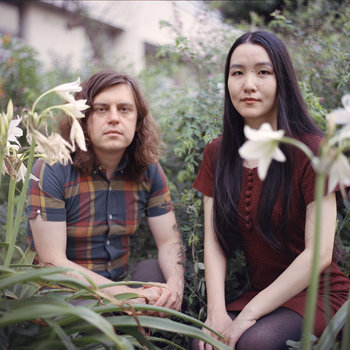 Merch for this release:
Cassette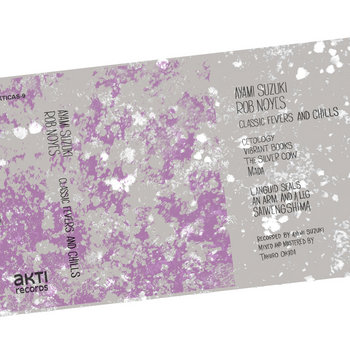 The drone-based sound of Japan's Ayami Suzuki—made primarily with voice and some electronics—seems ideally suited for collaboration, as she can modulate and mold it to fit any mood. Such was the case on her 2022 duo set with Tetuzi Akiyama, two long pieces of heavy tones. Her new collaboration with American guitarist Rob Noyes is a completely different kind of mesmerizing. Noyes, a master at acoustic finger picking, plays a sparser, more wandering style than Akiyama, and it appears that Suzuki has simplified her approach accordingly, using only her voice. The result on the very aptly-titled Classic Fevers and Chills is something akin to campfire hymns: seven pieces that hum, melt, and glisten, with the pair's individual contributions timed so well it's hard to imagine it was all improvised.
Williams / Kleijn / Kassinger
Two or Three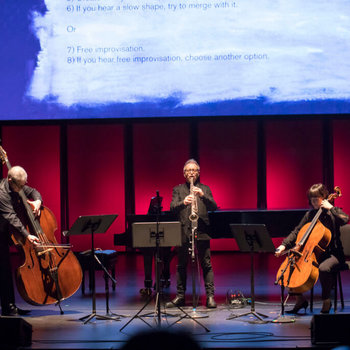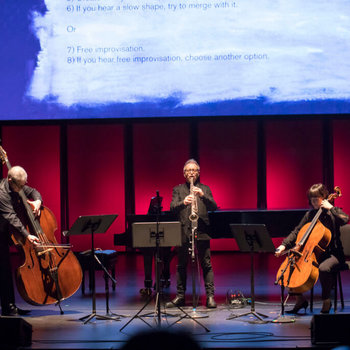 Merch for this release:
Compact Disc (CD)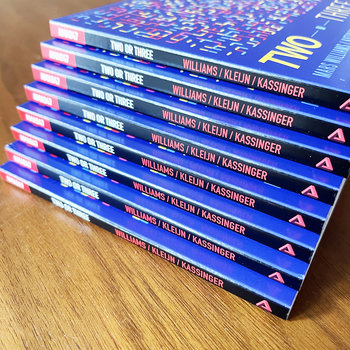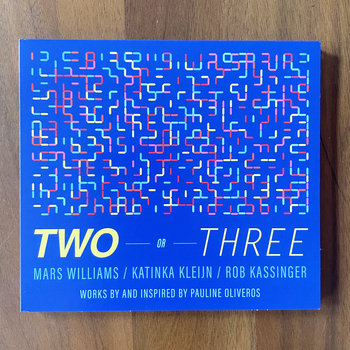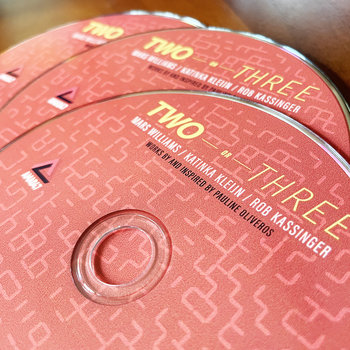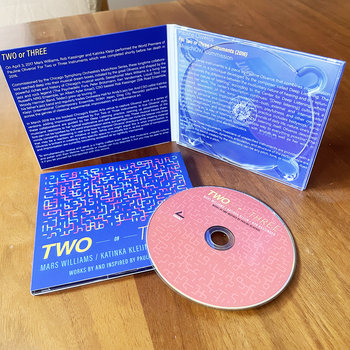 In 2017, the trio of horn player Mars Williams, cellist Katinka Kleijn, and bassist Rob Kassinger convened to perform Pauline Oliveros's composition "For Two or Three Instruments," which she had written not long before passing away a year earlier. A couple years later, the trio decided to make a studio recording of this piece, along with improvisations inspired by Oliveros and her Deep Listening philosophies. The result, Two or Three, is a masterclass in collaboration, as William, Kleijn, and Kassinger make small, quiet sounds that delicately form three-way dialogue. At times, as during the 17-minute "Improvisation II," the trio lets loose a bit, but the bulk of Two or Three is less about activity than room and space. It's almost as if the music takes a back seat to its effect on the players, weaving silence into sound.