BEST ELECTRONIC
The Best Electronic Music on Bandcamp: April 2022
By Joe Muggs · May 04, 2022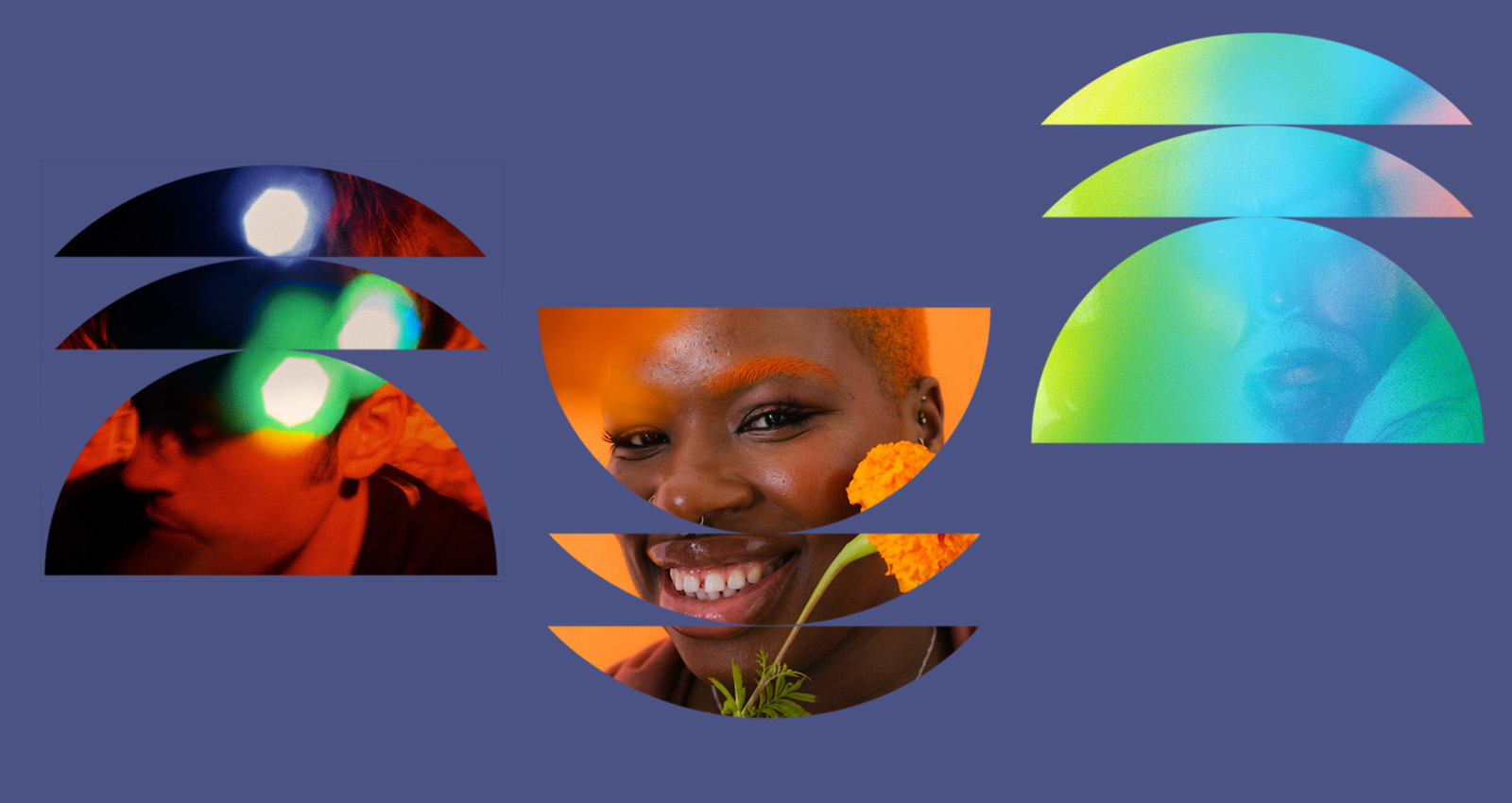 We often lean into the geographical diversity of the releases in this column—and there's still plenty of that this month. One release alone features producers from Kenya, Taiwan, Brazil, Namibia, Nigeria, Iran, and Polynesia, while another hosts collaborations from across North and South America, coordinated via Montevideo.
But there's something else striking about these releases: their broad generational span. From '90s underground names still in top form, through '00s bass music stars and new talent, you can see ideas being transmitted back and forth across the years. Perhaps most fun is the cadre of Japanese artists reviving a very specific '00s UK regional rave scene. It's both a preservation of ideas and techniques and a joyous, instantly pleasurable dance experience in its own right. It's also a reminder that this music is folk culture—not a hype thing. It's something that communicates specific values across continents and decades, and continues to have lasting value.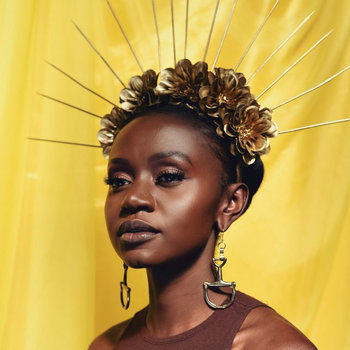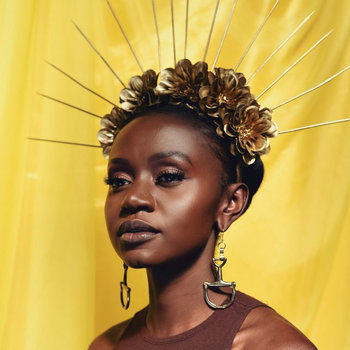 It's continually fascinating to track the new generation of African artists making music that is decidedly futuristic. Coco Em from Nairobi, Kenya has a truly unique vision and voice that, across seven tracks, builds to a truly immersive sci-fi movie experience. Taking the suspenseful South African amapiano groove as a central rhythm, she shifts tempos and techniques, blurring electronic and organic, familiar and alien. It feels like the future is being built brick by brick, beat by beat.
Electronica veteran Mike Paradinas ages like fine wine, and his µ-Ziq project continues to generate magical musical fusions. "Goodbye," with its mournful, meandering piano and singing acid lines laid atop jungle breaks is particularly elegant. Here, it's remixed to become first more rhythmically intense by Chicago's DJ Manny, then entirely cosmic and blissful by new Planet Mu signee Catherine "Xylitol" Backhouse. The package is made even better by Jlin turning "Giddy All Over" into beautiful drum machine geometry, and RP Boo creating a work of synthesizer cubism from "Rave Whistle".
Fracture & Sam Binga
Omura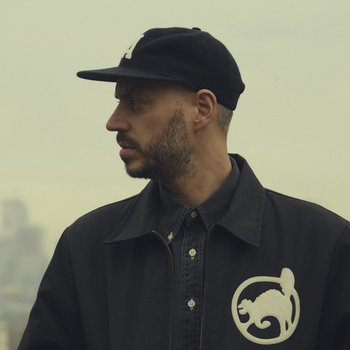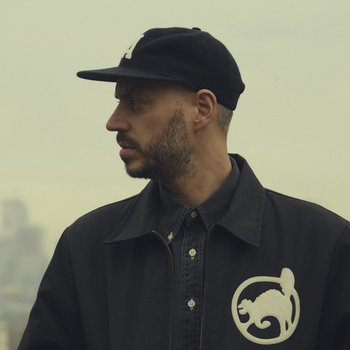 Merch for this release:
2 x Vinyl LP, Vinyl LP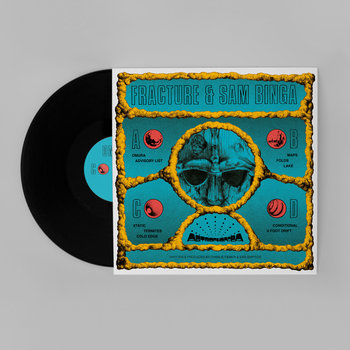 Brits Charlie "Fracture" Fieber and Sam "Binga" Simpson are both known for their drum & bass tempo mutations. But in combination, they've discovered a rich seam of electro magic. The ten tunes here hark back to a time at the dawn of rave when electro was a huge influence, thanks to the likes of Renegade Soundwave, early Orbital, J Saul Kane's Octagon Man project, and more. But rather than sounding retro, the trippiness and irresistible funk feel like they've opened up a portal into an eerie otherworld, one where the party never stopped. It's a dazzlingly coherent bit of work, and an "album of the year" contender already.
Merch for this release:
Vinyl, Cassette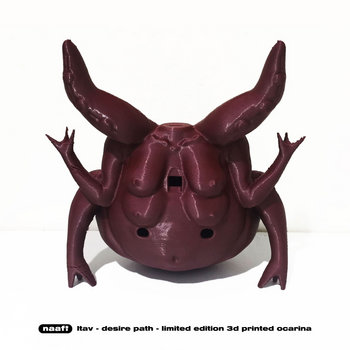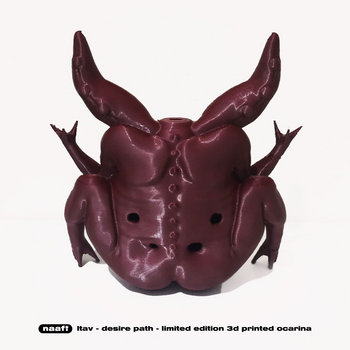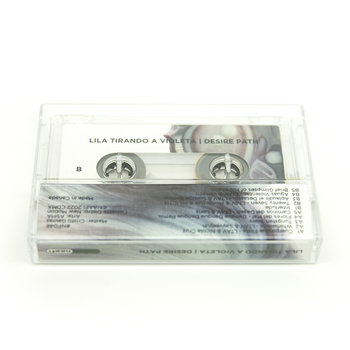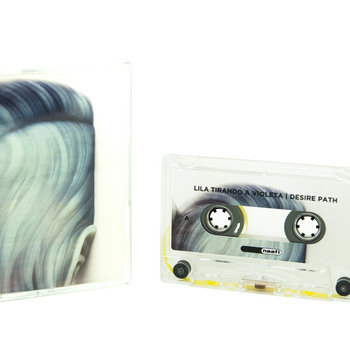 Camila Domingue from Montevideo, Uruguay has shot like a rocket across the electronic music landscape over the course of the last half-decade or so. Relentlessly prolific, her work ranges from fearsome goth-industrial club to blissful dreamscapes with a spooky, pagan undercurrent. Here, she's leaning heavily into Latin and pre-Columbian rhythms, and the results are all the more entrancing for it. There's a brilliant cast of co-producers from Peru, Ecuador, Colombia, USA, Canada, and more, but it's Domingue's coherent vision that holds it all together.
The Czech label YUKU specializes in gnarly bass music with ultra-finessed sound design, and Belgian producer Leslie Deboeur fits right into the house style. But while there's a lot going on here, she distinguishes herself by her restraint—and gets all the better the more she does so. So while the bubbling detail might be more Noisia or Amon Tobin, the best parts of this EP land closer to the ultra-minimal drum & bass of dBridge and his EXIT school of producers.
Low End Activist
"Get Get" ft. Emz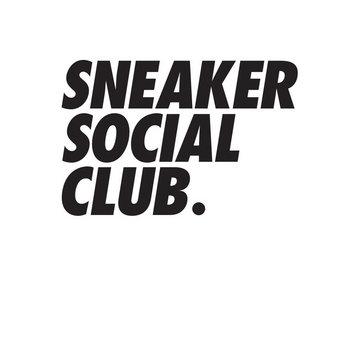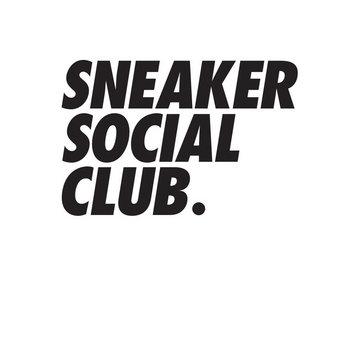 Merch for this release:
2 x Vinyl LP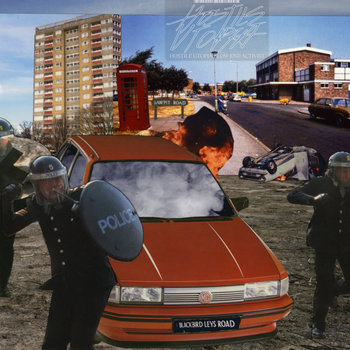 Since the mid-'00s, Jamie Russell has been one of the more important dot-connectors in UK dance and bass music, particularly with his imprints Hypercolour and Sneaker Social Club. Over the last five years, he's been adding his own extraordinary music to that mix: a brilliant cascade of varied, fractured rhythms with dub bass at their heart. To trail his first album proper, here's a slice of slithering two-step with a coldly aspirational pep talk from rising Bristol grime voice Emz. It's crisp, sharp, and insidiously effective.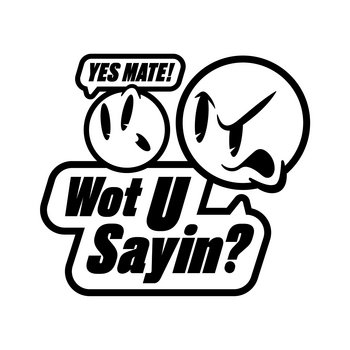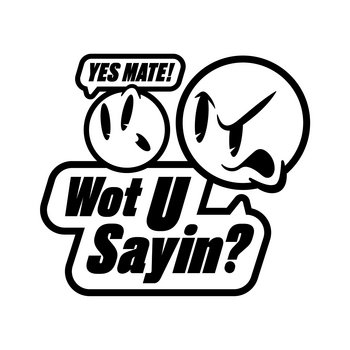 The warping, rowdy early '00s bassline house sound of the North of England is still globally influential. Less well-known is its Midlands cousin, which centers around big Korg M1 organ riffs (think Robin S "Show me Love"). But as with every movement within dance music, there is inevitably a Japanese scene dedicated to preserving the sound. Now, in a beautiful bit of circularity, Joe Caithness from Nottingham in the English Midlands has gathered some of the best in the Japanese scene. And it's glorious. The three tracks here, from kyo, Oblongar, and Nizikawa, are immense, euphoric monsters.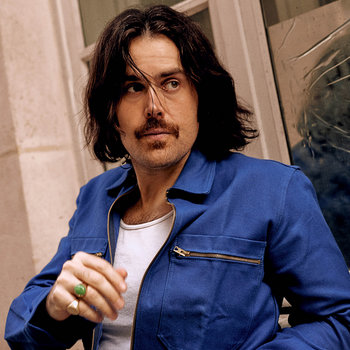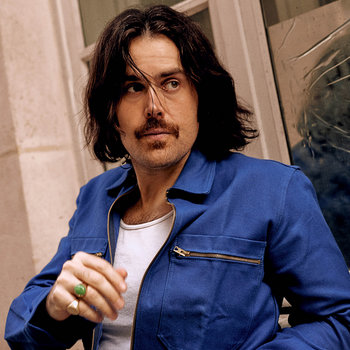 Merch for this release:
Vinyl LP,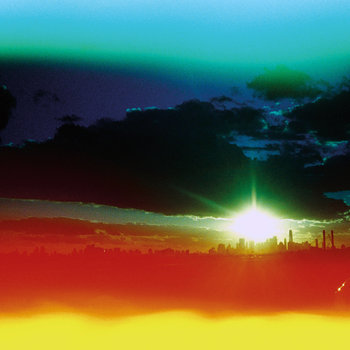 And talking of euphoria, here's Irishman Dec Lennon, aka Krystal Klear, hitting some of his most intense highs yet. He's condensed all the elements that make a big, synth-laden summer dance smasher—like Vitalic's "Poney," Todd Terje's "Inspector Norse," or any number of the massive hits from Kompakt Records—into their purest form, and delivered bolts of pure joy. More impressively, he's done it not once, but four times. These are the sort of tunes that can become inescapable—especially lead track "Mega Chords"—yet miraculously, you'll still love them no matter how many times you hear them.
Various Artists
EP Two
London's broken beat or ("bruk") scene around the turn of the millennium was always seen as small and insular. But as the years went on, it's proven itself both ultra-connected and ultra-resilient. These four tracks from an ongoing compilation series find it in absolutely vivid and vital form. Detroit techno, soul, jazz, UK bass, and hip-hop are all still in the mix, and contrary to the stereotype of bruk as tricksy, or only for connoisseurs, all four tunes buzz with instant dancefloor power and excitement.
Assurance was first a documentary about female DJs in Nigeria, then a podcast on women's experiences as DJs across the global south. Now, British-Nigerian DJ Juba has turned it into a compilation. The collection kicks off with Maggie Tra's traditional Vietnamese melodies woven into narcotic loping percussion, followed by the second dose of Kenyan ampaiano this month from DJ IV, and some fiercely on-edge Brazilian ballroom-gqom from EVEHIVE. Taiwanese producer Sonia Calico's feminist call-to-arms "Turn Their Mics Off"—with its '90s arena dance vibe—is the obvious hit, but there's so much talent gathered here, it'd be a sin not to give the whole thing your full attention.
Kiji Suedo is an exciting new talent from Tokyo. His sound palette of hisses and clonks is reminiscent of the late '90s/early '00s "clicks & cuts" movement, but he's clearly focused on taking it somewhere new. His other EP this month, Yin, is murky, steady-stepping dub, and is well worth a spin. But Hughes II is where things get really interesting, with some spiky, outsider house bounce in the mix. Intriguing and promising.
Etyen & Salwa Jaradat
Galah Waji
Palestine-raised, Lebanon-based singer Salwa Jaradat has been a mainstay of the traditional Arabic music world, but here, she's taken a huge leap. Teaming up with Lebanese electronica giant Etyen, she's allowed her voice to be distorted, and for huge rumbles of bass and trap-like drum patterns to fuse with the drama of her melodies, creating an altogether new kind of Arabic-industrial songcraft. These two songs are short—the first under three minutes—yet in each, epic narratives and emotions unfold.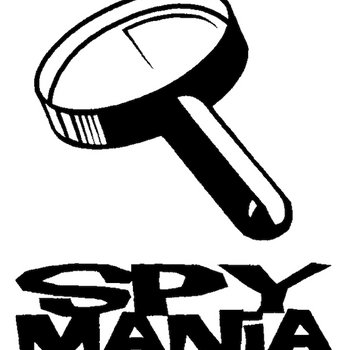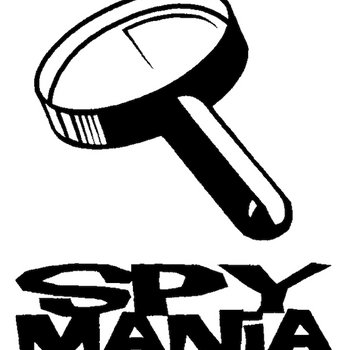 Coventry-born Martin Wood-Mitrovski is one of the most singular talents to emerge from the British mid-late-'90s alt-electronica world, and this 1998 album on Spymania (also original home to Squarepusher) was his calling card. In its 31 tracks you'll hear hints of Larry Heard, Pete Rock, Aphex Twin at his most searingly acidic, Plaid at their most liltingly melodic, John Cage, Deicide, and so much more. But all of it bogglingly fits together. It's a weird, dank world that you enter when you hit play—but you'll want more when it stops. All proceeds from this reissue goes to FareShare, fighting food poverty in the UK.
Two months, two smashes from British-Nigerian poet-singer-whatever Joshua Idehen. Following his angry trance collab with NOOR comes something altogether more tender on his first solo record. "Don't You Give Up On Me" is a plea for understanding and connection with a gorgeous, tick-tocking, Four Tet-ish house rhythm and a choir on the chorus. It's not too far off from Mike Skinner—an avowed influence on Idehens—at his most touching, but it's unique in it's own way, too.
A pleasing curio from Scuba's Berlin techno heartland label Hotflush: an EP that's rhythmically closer to breakbeat and even dancehall than any usual Berghain fodder. This is fun on the stomping "Basics 005" and bouncing "Seasick," but it gets much more interesting as the EP goes on and gets looser. "Disintegration" is like an update of early, funky Autechre, disappearing into an ambient haze, and the crackly acid scampering of "H913" is best of all.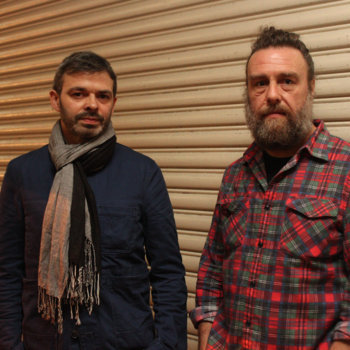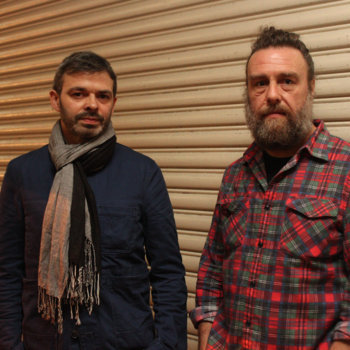 Merch for this release:
Vinyl LP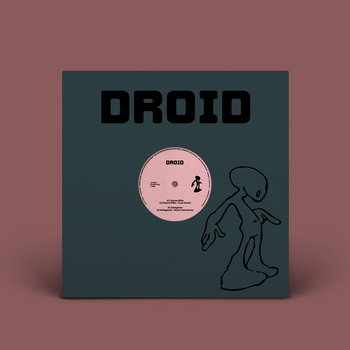 The disco-dub sound of Conrad McDonnell and Dan Tyler is one of the most magical in all of British music, so it's good to have them back, three years after their last release and a full 12 since the last on their label Droid. Old synths making relentlessly modulating Italo disco riffs and chugging woody drums with all manner of echo jiggery-pokery applied to them are what you get on these four variations on a theme. But damn if that's not all you need. The Idjuts are masters of making music that makes you happy to be in the moment, and there's not a moment wasted here. Total joy.