FEATURES
Coco Em Instills Global Club Music With Kenyan Pride
By Megan Iacobini de Fazio · April 21, 2022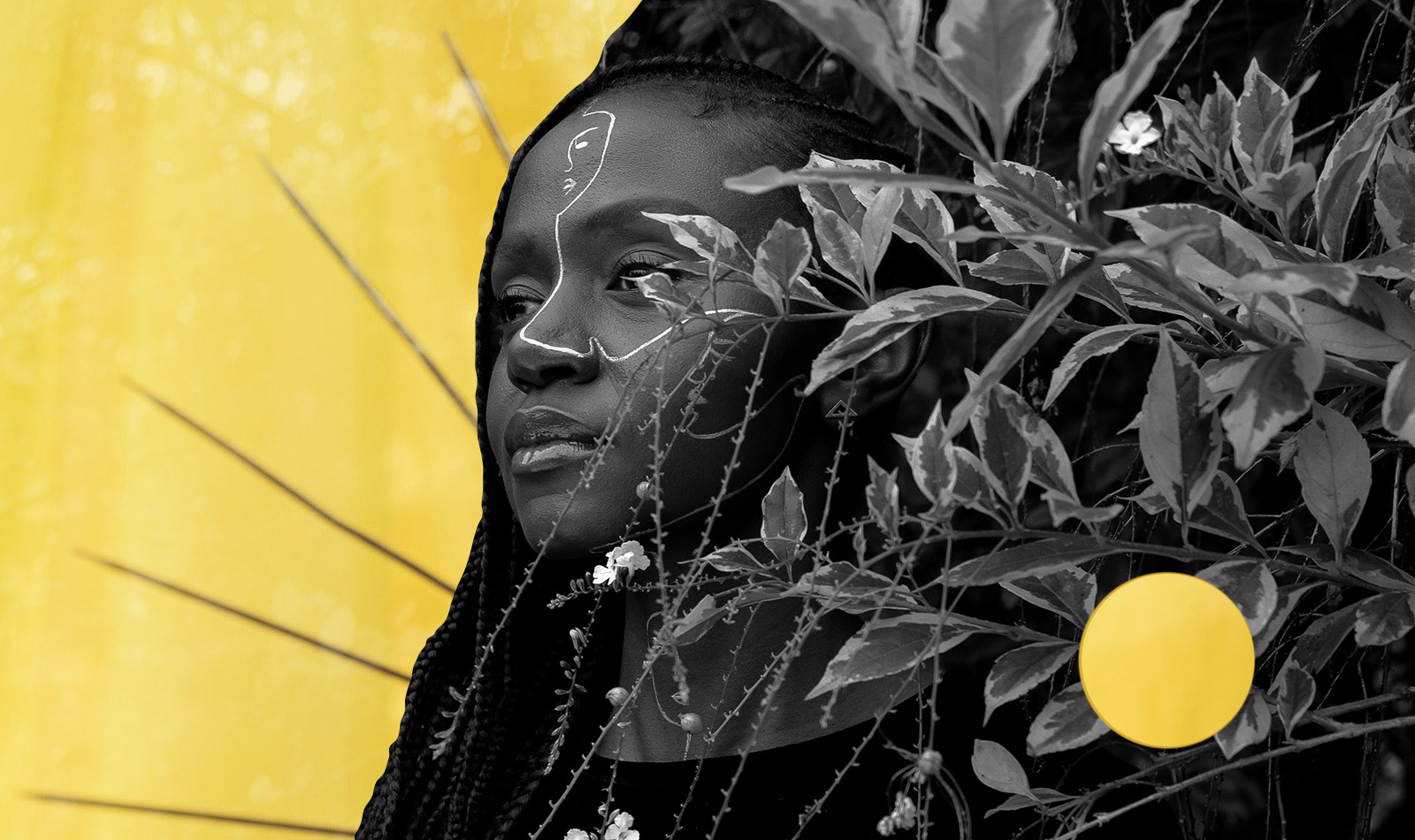 "I feel like maybe I've been doing music all my life," laughs Coco Em, speaking over the phone from Nairobi. Judging by everything she's done so far, that wouldn't be hard to believe: she's lit up dancefloors in Europe and Africa with her eclectic DJ sets that move easily between Afro house, amapiano, hip-hop, lingala, and more; in 2018, she headlined Boiler Room's True Music Africa tour in Nairobi. She's also the founder of Nairobi-based womxn collective and label Sim Sima, and currently holds down a residency on Worldwide FM. And with the release of her debut EP Kilumi, the Kenyan artist, whose real name is Emma Nzioka, is stepping into the role of producer. The album explores her Kamba roots—"kilumi" refers to a set of songs and dances traditionally performed by Kamba women from Easter Kenya—and draws on a range of global and Kenyan sounds, from amapiano and gloomy trap to grime, Luo rap, and chakacha.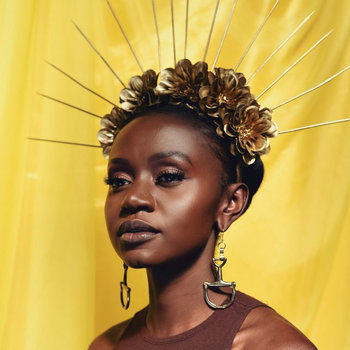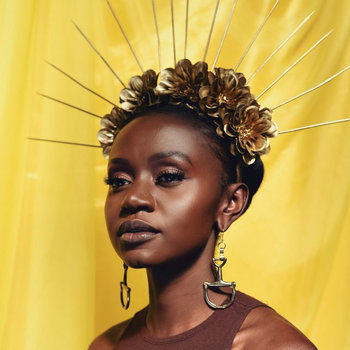 Remarkably, Coco Em has logged all of her accomplishments in a relatively short period of time. Before she began DJing—only one year before her Boiler Room set—she worked as a photojournalist and filmmaker, occupations which she says are as much a part of her as, "the side B of a cassette." She only started "playing around" with Ableton in 2020, making beats as a way of processing the dashed hopes for a tour that she thought would be her big breakthrough. "I was mourning my European tour, so I started this thing called 'A Beat A Day,' and whether I felt like it or not I just had to get on Ableton and make something."
She ended up with over 70 different ideas, each reflecting different facets of the music she'd been exploring during lockdown. "But I am super notorious for not finishing my beats," she says. The necessary creative spark came in the form of the viral Sena Ala challenge launched by South African rapper Sho Madjozi, who called on producers to make a beat for her new song. Coco Em's beat received lots of positive feedback, including from Sho Madjozi herself.
"So I decided, you know what? I'm gonna select seven tracks from my unfinished beats and release them as an EP."
The following year was marred by family tragedy, Covid-19, and difficult personal circumstances, which made finishing Kilumi a longer process than Coco Em had hoped. "I was lucky that at the time I was filming a documentary in [South] Sudan with an amazing director called Akuol de Mabior, called No Simple Way Home, which took my mind off everything," she says. "After that, something just took over me, and for several months I was just working on these tracks." The EP was finalized thanks to Santuri East Africa studios, a Nairobi-based non-profit organization that supports East African producers, DJs, and other music industry professionals through workshops, collaborative projects, and event promotion. It was there that Coco Em began working with the six diverse artists featured on Kilumi.
The first single, which builds on the beat originally used for the Sena Ala Challenge, features Nairobian percussionist Kasiva and Sisian's intense spoken word vocals over the original driving beat and deep bass. The track, which was supposed to be called "Land First," but was renamed after Kasiva misheard the lyrics as saying "Black first," is a powerful condemnation of white supremacy and the unjust power structures inherent in land and ownership politics. On "Winyo Nungo," Luo emcee, vocalist, and activist MC Sharon trades bars with Luo rapper Woud Baba over wide percussive basslines and amapiano-style log drums. Dhaluo, the language spoken by the Luo people of Kenya and Tanzania, reappears on the EP's closing track "Pesa," a melodic R&B tune featuring vocalist and orutu (a single-stringed fiddle from Western Kenya) player Labdi Omnes. "I think Kenyans will really vibe with that one," says Coco Em.
For Coco Em, who grew up in Nairobi, Kilumi was a vital vehicle for exploring her Kamba background as well. The title track samples the voice of a Kamba woman originally recorded in the 1940s, which Coco Em chops up and embeds between a hard-hitting bass and hi-hat beat. "When I played the sample for my mum she was so amazed," she recalls, "and said, 'Do you know that before the patriarchy, women were actually the soloists, and the ones who brewed the beer in the village, and the ones that played the drums?' And I just went crazy," says Coco Em.
The Kamba influences run through the whole EP: "Mbeni," which features otherworldly vocals by Kenyan-Tanzanian artist Janice Iche, is named after a traditional dance, while the heavy bass drum and whistles on "Yi Ingi" are typical of a style of music and dance traditionally performed at weddings.
Unsurprisingly, though her first record is barely out, Coco Em is already thinking about her next: "I am really inspired to meet the last women who still do the solo performances, and learn about the drumming, the dances, the songs, and their meanings, and work with them for the next album." They don't call her "Nairobi's hardest hustling DJ" for nothing.