BEST ELECTRONIC
The Best Electronic Music on Bandcamp: April 2020
By Joe Muggs · May 06, 2020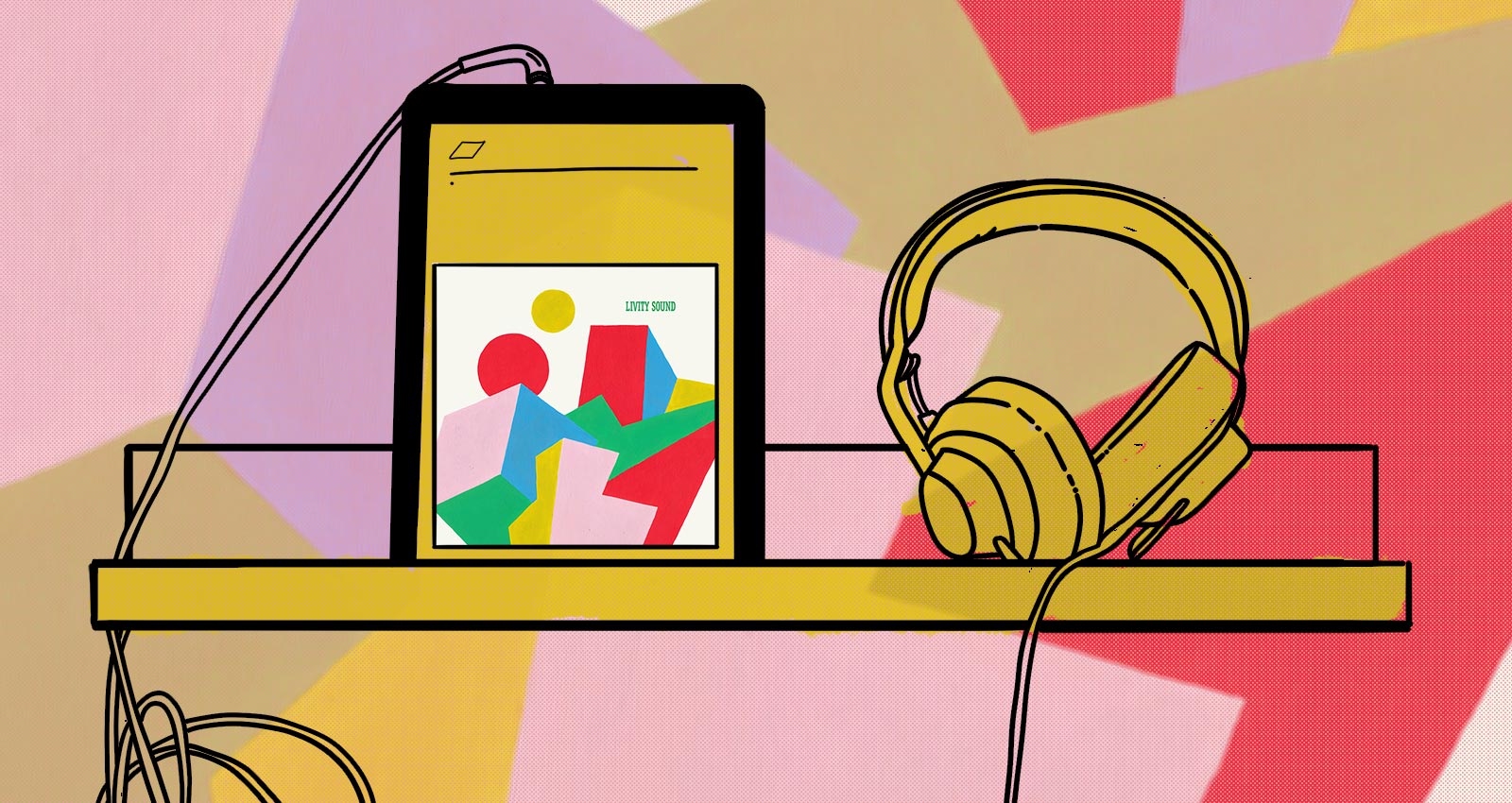 Well, we certainly won't be out clubbing any time soon. But the club music keeps coming, and it's still valuable. Perhaps you're dancing on your own, or you're overcoming your self-consciousness and dancing with friends over Zoom. Perhaps you're turning the sound up and dreaming of how potent the clubs and festivals will be when they return. Perhaps you're switching your mind off and just enjoying sound as sound. However you're spending your quarantine, these records can still connect you to a living network—they help support artists who've lost major parts of their income, and they maintain the cultural information exchange that's so much more important now that we can't visit one another face-to-face. Whether it's gothic Irish melodies, adrenalized Russian techno, poetic L.A. dada, Swiss rap bounce, or bleak industrial reggaetón from Chile, every record we listen to or share is another connection built—another addition to the tapestry of our culture. Discos are important, but the culture they nurture can still live on and be vital without them.
We've said before how Russia seems to have a unique knack for making techno feel brand new, and that wellspring shows no sign of running dry. NxF uses the structures, dynamics, and rhythmic tics of hipster-friendly sounds like Baltimore club to enliven classic-sounding, metallic, banging techno without it seeming like modishness for its own sake, or betraying the raw and rugged values of either style. This is some of the purest dark room, smoke-machine-and-strobe music you'll hear this month.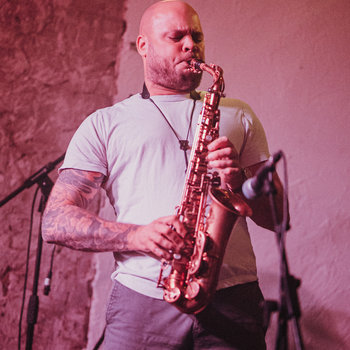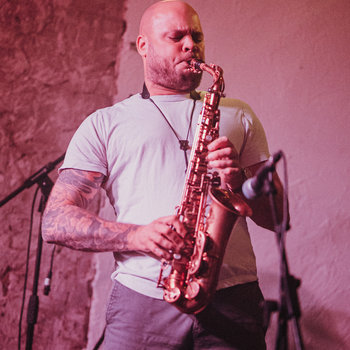 Merch for this release:
Vinyl LP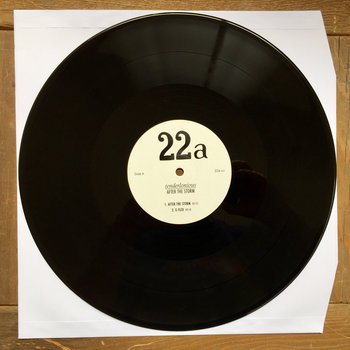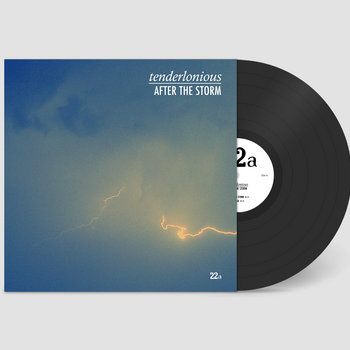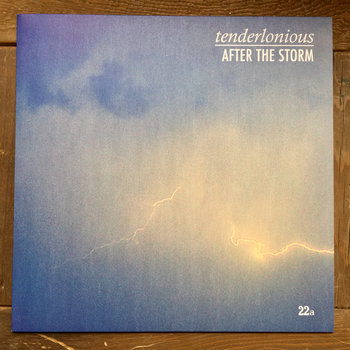 Ed "Tenderlonious" Cawthorne is both one of the UK's most interesting jazz players, and a world class electronic producer. His HARD RAIN LP was one of 2019's finest, and two of these four tracks follow very much in its mode: electronic house that hints at Mr. Fingers, early Carl Craig, and Theo Parrish. It also, incredibly, manages to reach their high standards. But he also includes two rhythmically broken tracks to showcase his diversity: "BROKEN HEARTS CLUB" is classic early '80s drum machine funk with fizzing chords and skyward-heading keyboard solos, while "G FLEX" is a ludicrously light-on-its feet broken beat shuffle, through which Cawthorne cuts loose on the flute.
Merch for this release:
Vinyl LP
The duo of pianist Nicoletta Favari and percussionist Christopher Salvito collected scrap metal and wood from the streets of Geneva, Switzerland, then made music from it over the course of a month-long train journey to China. The results—available here either as two long tracks, or broken apart into movements—are some of the most gorgeously sophisticated and refreshing exercises in minimalism you could hope to hear. The geometrical laser-cut artwork from AnyOne label founders Yannis Zhang and Yumo Wu makes the whole package that much more exquisite.
Ghanaian producer Gafacci's take on local dance music styles is decidedly globalist, using the tonalities and effects from underground clubs all over the world. So it's only natural that he'd connect with a diverse array of international remixers for this set of reworks of the lead track from his latest EP. Taken together, they impressively join the dots between Africa, the Caribbean, and Europe. Ckrono from Florence keeps things upbeat and bouncy, emphasizing the hugely infectious whistling synth riff. DJ ADAMM from Lisbon's Enchufada crew, drops the tempo and brings in some gloriously complex Afro-Portuguese percussion. Kquesol from Johannesburg expresses South Africa's love with sophisticated house music on his genuinely hypnotic take. The Hague's God Full Effect joins the dots to the Dutch-Caribbean "bubbling" style, with the vocals up front, backed by oceanic chords and huge reverb. Barcelona's Noaipre turns in something that sounds like early 2010's UK funky, with accordion-sounding melodies and a relentless bassline. It makes for both fascinating listening, as well as brilliant dance floor action.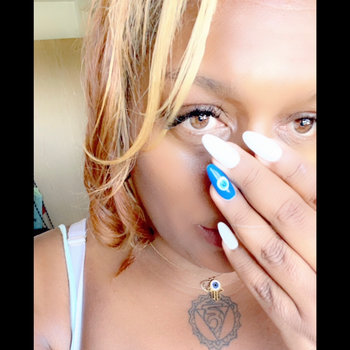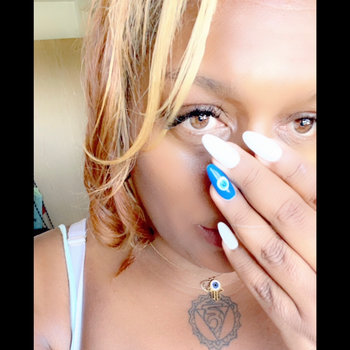 Queen Bekz is best known to grime fans as a regular presenter on London's Flex FM. As it turns out, she has a producer alter ego. As Becky On The Beats, Bekz proves she's no slouch in the studio. The five instrumentals here are purist grime, built for MCs, with few dramatic changes—each one is essentially a variation on a theme. They don't bang or slam or otherwise barge their way into your attention; but push the volume up, and you'll hear how precisely the heavyweight bass balances the well-sprung rhythm programming, and, even more notably, how synth tones that seem familiar at first have weird modulation or harmony that makes them feel fresh. The confidence of this debut—the cheeky miniature MC track that closes it off included—suggests that this is a talent to watch.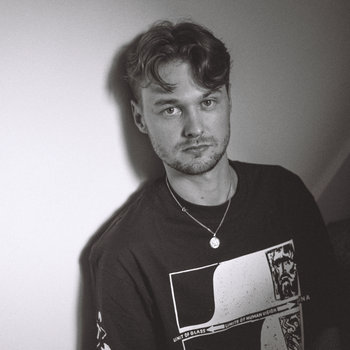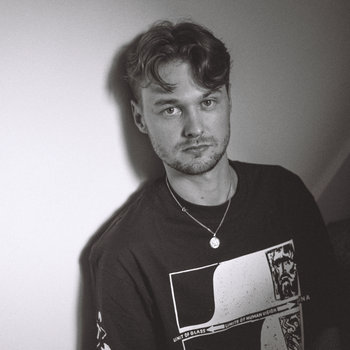 Merch for this release:
Vinyl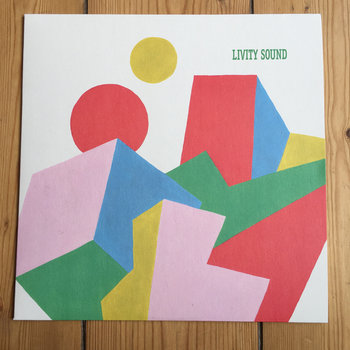 There's always been a Jamaican dancehall syncopation to the club tracks from young Londoner Kouslin, so it's no wonder that he's started moving even more towards the lower tempos of the tracks that inspire him. These four tunes all operate at the kind of loping pace that's now familiar worldwide thanks to reggaetón's influence on U.S. pop. But they're built from a distinctly UK sound palette, derived from techno, electro, dubstep, and even—in the warping and glooping bass tones of "The Beast of Bolsover"—turn-of-the-millennium, nu-skool breaks.
L.A. artist acadjmia seems to be on an interesting path. The Monty Python sample that kicks things off indicates he intends to continue in the same vein of dada sound collage as his three-track release in September. But where the early tracks felt like they might be the product of chance, there's a whole lot more focus and structure to this, and as it moves on through the seven tracks, it stops off at kitsch dub, naïve trap, and Sun Ra on benzos, before finally alighting on a DJ Sprinkles-style eternal deep house groove. And through all of it, there's found voices, beat poets, and unlikely sounds around every corner. A definite bastion of bohemianism in electronica, this EP continually plays wonderful tricks on your mind.
Benet Walsh is a multi-instrumentalist and producer of library music, up until recently known for contributing guitar parts to UK electronica artists like Plaid and Leila. His debut solo album as mason bee is a thing of absolute beauty, with subtly blurred organic-electronic counterpoint, elegant grooves, and melodies that you'll think you've known for years after just a few listens. "Les hippocampes" has a '70s psychedelic soul spine with whimsical French vocals and synth flourishes—think Isaac Hayes jamming with Stereolab. On the remix, Walsh's old friends Plaid rewire it completely, capturing fragments of chords and moods and rendering them in super sharp digital focus.
House of Black Lanterns
Slew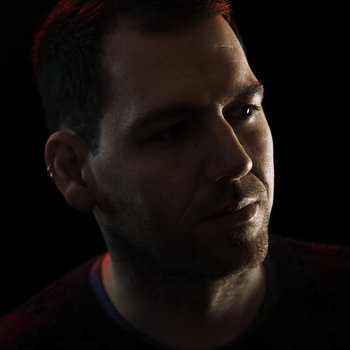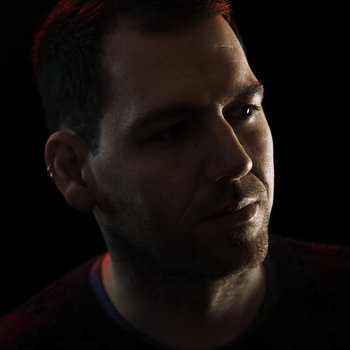 Dylan Richards—House of Black Lanterns, and formerly King Cannibal and Zilla—has been around the block a bit, netting some serious musical achievements as well as—by his own account—a lot of drama,. Which makes it all the more impressive that his newest material is among his very best. These tracks use the rhythms of UK garage, samples from rave and pirate radio MCs, and absolutely virtuosic electronic manipulation of space and bass tones to conjure relentless foreboding mixed with grim euphoria. To be able to render such a fearsomely clear aesthetic with this kind of devilish precision is a rare thing indeed.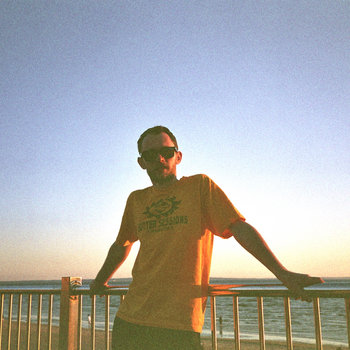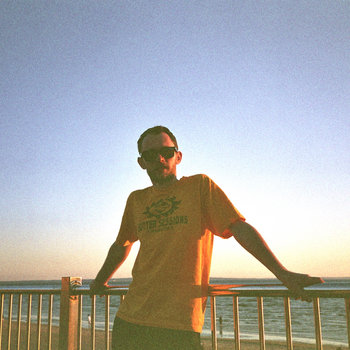 Given that he takes his name from a Photek track, it's no surprise that this Australian producer is into a bit of drum & bass and jungle. His output veers right across the bass spectrum, with dub techno, UK garage, and more all turning up on recent releases. But here he's gone right back to roots, with a set of three full tracks and two fragments built with tracker software (the primitive home computer sequencers that were used to make tracks in the early days of rave and jungle). And they're glorious. The title track is jungle at its most starlit and ecstatic—the beats whirling around one another, and gentle bleeps and synthetic string chords buoying everything up—while "Speed" and "Oracle" strip things down, opening up spaces between techno-y noises, but still keeping the junglist spirit to the groove.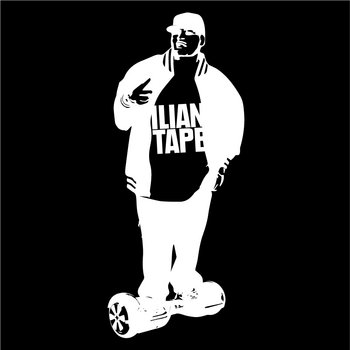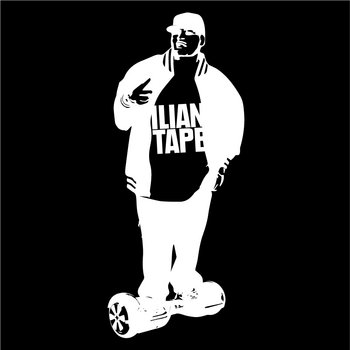 Merch for this release:
Vinyl
The Ilian Tape label run by the Zenker brothers out of Munich has consistently found new lines between very German techno, UK bass, and more internationalist, rhythmically divergent club styles. This is one of their most successful releases on that front yet. London's Zeki 808 manages to casually blend zippy footwork with dreamy dub techno, jagged club rhythms with relentless techno loops, old school dubstep with wriggly electronica detail, and more, all bound together by a consistent, distinct musical personality.
Various Artists
NAAFI X
The NAAFI crew (they've variously claimed it stands for "Navy Army Airforce Institutes", or "No Ambition And Fuck-all Interest") in Mexico City are one of the defining teams in modern club music: harvesting influences from pop and underground globally, but always melding it together into something fiercely local in character. Their 10th anniversary collection illustrates this amazingly. From Chilean producer Imaabs's gradual transmutation of industrial reggaetón into double-time techno, to Lyo XS's commercial trance-turned-horrorcore; from Omaar making a dancehall groove—airhorns and all—sound like a military maneuver, to Lechuga Zafiro's ultra-futurist, Latinx R&B, there's a huge variety in tempo, sonics and aggression levels. Yet there is a clear aesthetic holding all ten tracks together that speaks volumes about the passion and focus of NAAFI's approach.
Xzavier Stone
XZ
Sometimes, leftfield electronic music aping the tics of U.S. rap and R&B can feel like a tired trope, especially since the U.S. mainstream has completely absorbed all the "alt" takes. But then someone like Zürich producer/vocalist Xzavier Stone comes along and revivifies the entire concept. Partly, it's that Stone seems to center his work on hooks, first: there's none of the letting wafty texture or fiddly edits do the heavy lifting; each track is massively and instantly distinctive. Partly it's that his production (aided by mixing from Canadian-American heavyweight Sinjin Hawke) sounds every bit as trunk-rattling as big radio rap hits. But most of all, it's because he understands how to make a track—and everything around it—bounce. The second you get this on at a decent volume, you'll bounce too.
Merch for this release:
Vinyl LP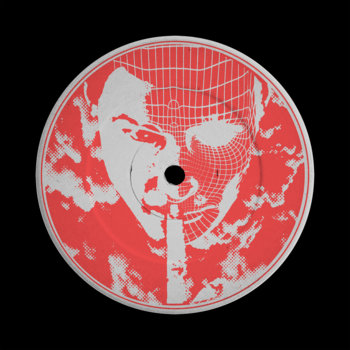 San Francisco resident Chrissy Shively has covered a vast number of stylistic bases over his career, and is a musical scholar of boggling depth. But he's never let go of a sense of fun. To grab some of his lockdown DJ mixes is to learn why he's your favorite DJ's favorite DJ's favorite DJ: tricks that others couldn't manage technically, or which would come off as cheesy in lesser hands, Shively pulls off with panache. While you're at it, grab these new tracks: one breakbeat ravey, one zippy, trance-y techno. Both are rooted in the mid '90s, but understand that the eternal verities of the dancefloor don't age. Remixes by Brits Soundbwoy Killah and Denham Audio ironically make the ravey track more techno and the techno track more ravey, but both keep up the levels of euphoria, invention, and high end fun.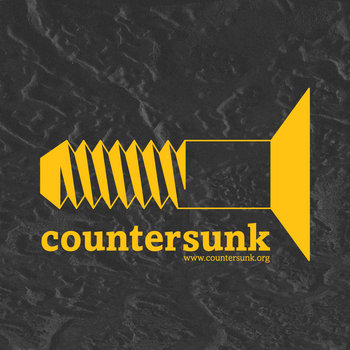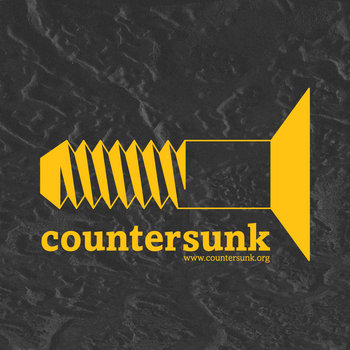 Merch for this release:
Vinyl LP
Prolific Dublin producer Dunk Murphy, aka Sunken Foal, really loves his reverb. The sound on this album is broadly classic downtempo, late-'90s electronica—think a zone where the complex melodies of Plaid and the dissociative hip-hop throb of Boards Of Canada meet. But there's something about those huge reverbs that adds a very particular gothic atmosphere. That's gothic in the architectural sense: these tracks make you feel as if you're standing inside a cathedral. So while the melodies are as sweet as the confectionaries each track is named for, there's an eerie sense of grand scale and awe about it all that makes it quite transporting.
Merch for this release:
Cassette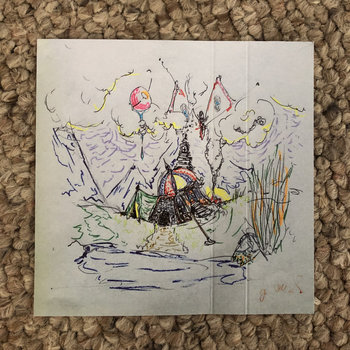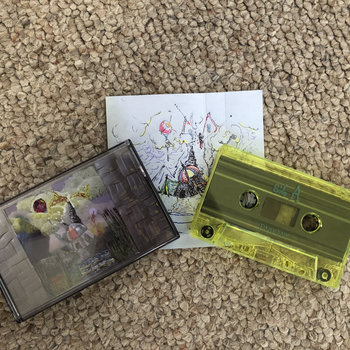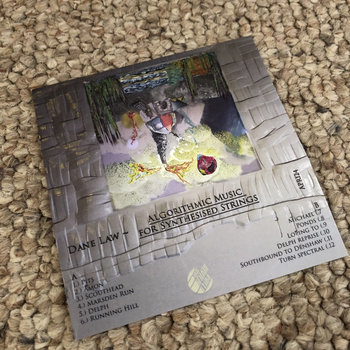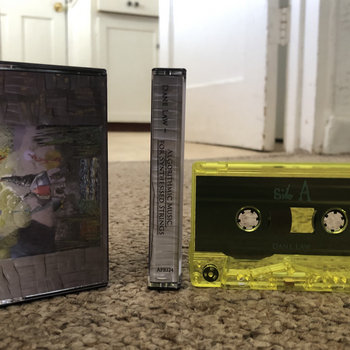 Londoner Dane Law is an academic. But even if you didn't know that, there's no mistaking that these tracks are the result of a cerebral exercise. Each of them is built entirely of conspicuously synthetic approximations of plucked and bowed strings, rolling through digitally generated minimalist repetitions. But despite the fact that it feels rarefied—and obviously "experimental" at first—and despite the fact that there's no rhythm, no bass, and no grooves, there's something quite addictive about this. Let a couple of tracks play out, and the unique logic of the patterns becomes clear, and it starts to feel like digital folk music—like artificial intelligences having an intimate jam round some virtual campfire. It never quite loses its alienness, but you might discover alien parts of yourself that find it all quite comforting.