BEST COUNTRY
The Best Country Music on Bandcamp: May/June 2022
By Ben Salmon · July 05, 2022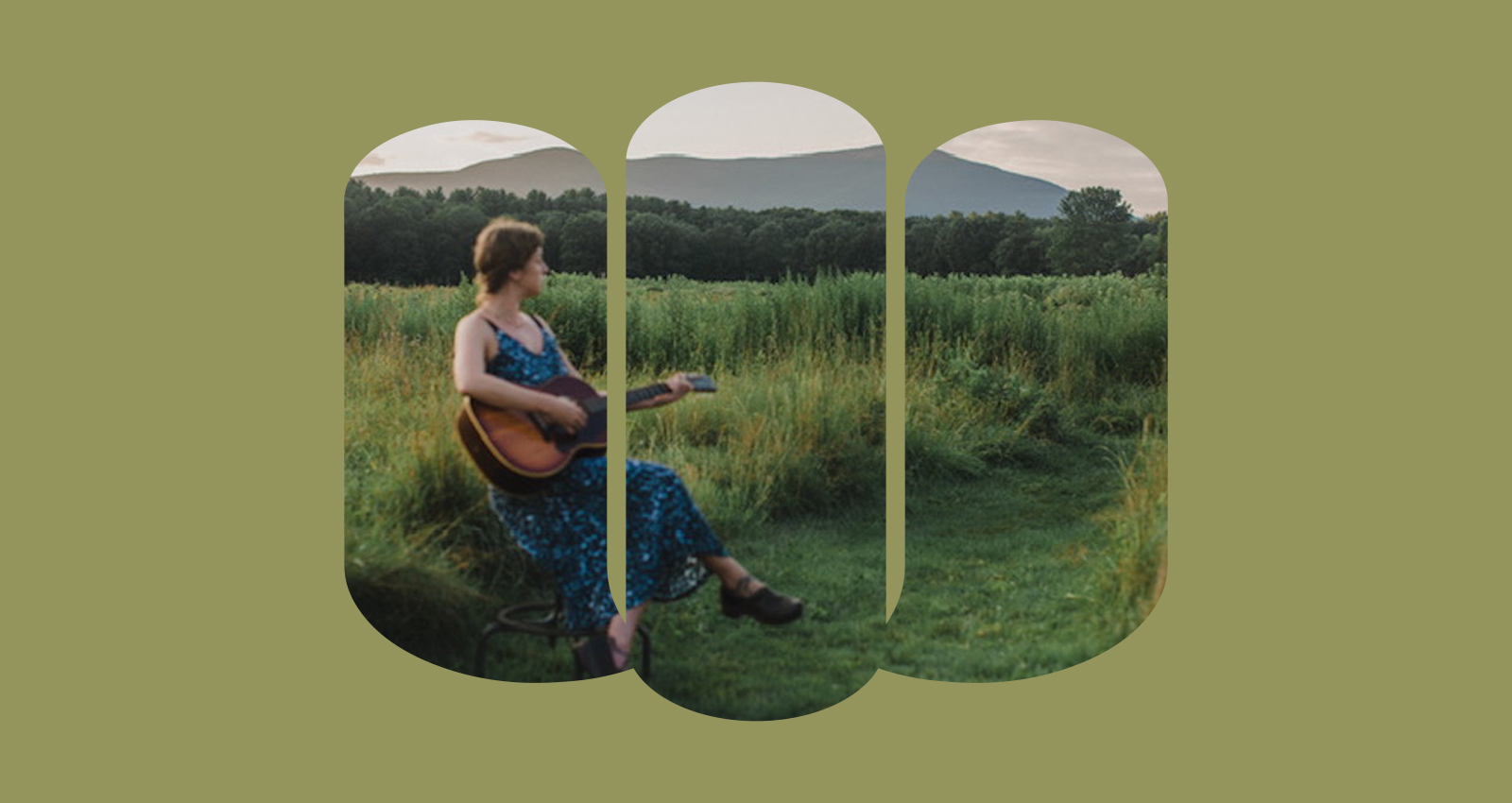 If you wondered what happened to Best of Country for May, fear not! It is here, snuggled up next to June. Together, they form a heaping helping of the best country (and country-adjacent) on Bandcamp over the past two months, from twangy indie rock and bracing honky tonk to Haitian-inspired folk, traditional banjo music and beyond. Enjoy!
Merch for this release:
Cassette, Compact Disc (CD), Vinyl LP
Jake Lenderman is—so far—best known for providing a healthy amount of guitar crunch for the North Carolina indie rock band Wednesday, but his solo catalog is a treasure trove of patient and noisy alt-country songs that sound like the late, great Jason Molina backed by Dinosaur Jr. His newest release, Boat Songs, ups the tempos, the twang, and the fuzz, as Lenderman sings about fake Air Jordans, Jackass, heartbreak, and happiness in his deadpan Southern drawl. The result is one of the best country albums of the year.
As a solo artist and a member of Carolina Chocolate Drops and Our Native Daughters, Leyla McCalla has long been one of the most thoughtful figures working to trace American folk music's lineage to other countries and continents. Her fourth solo album, Breaking the Thermometer, grew out of her immersion in an archive of Radio Haiti recordings and focuses on McCalla's Haitian heritage and the experiences of her immigrant relatives. Musically, the album is a stunning collision of originals and traditional folk songs, lyrics in English and French, spoken word audio clips, Afro-Caribbean rhythms, and deeply rooted Americana that illuminates a fascinating section of McCalla's journey toward self-discovery.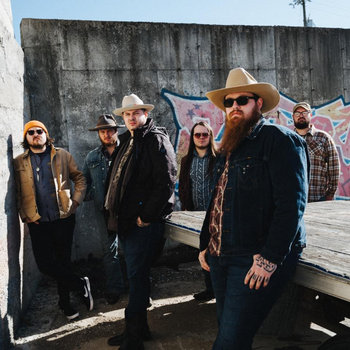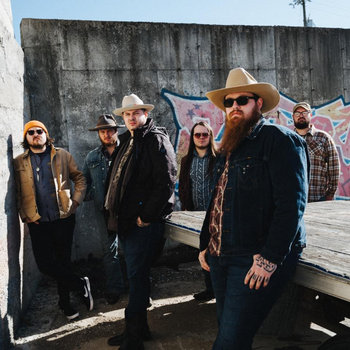 Merch for this release:
Vinyl LP, Compact Disc (CD), Cassette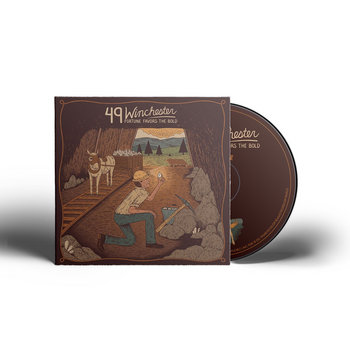 The latest album from Castlewood, Virginia's 49 Winchester starts with a double-shot of angelic, Beach Boys-style "ahhs" that may make longtime fans brace for a major curveball from these underground faves. Not to worry! Fortune Favors the Bold soon settles into the sound 49 Winchester is known for: rough-hewn country, tuneful twang, modern outlaw sounds, Southern rock 'n' roll, and rural roots music. Lyrically, the album revolves around the struggles and the stubbornness it takes to steer a band from a small-town hobby to an ascendant, nationally recognized outfit. They say you should write about what you know; in this case, 49 Winchester did precisely that.
Merch for this release:
Compact Disc (CD), Vinyl LP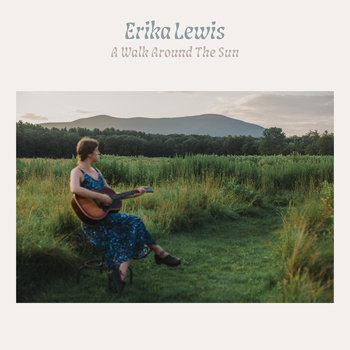 What's in the water in Asheville, North Carolina? Like Jake Lenderman, singer-songwriter Erika Lewis lives in the artsy Appalachian paradise, where roots music often comes with a twist. On A Walk Around the Sun, Lewis offers up 11 gorgeous songs about love, loss, and the spaces in between, each one fitted with a lush instrumental arrangement (psychedelic folk, traditional country, rowdy blues-rock) that further bolsters the power of these memorable melodies, as well as the distinctive voice that delivers them. Somehow, Lewis's music feels both from a bygone era and forward-thinking at the same time.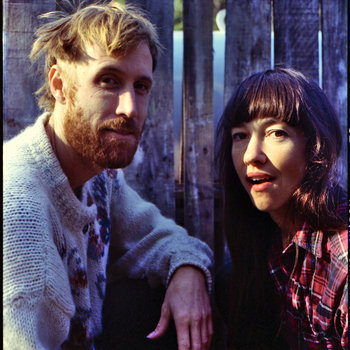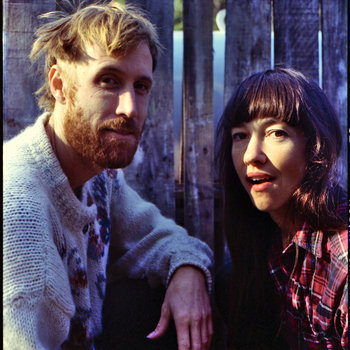 Merch for this release:
Compact Disc (CD)
For a modern example of the oral tradition that has long fueled folk music, look no further than Lady Mondegreen, the sophomore album from Fellow Pynins, a musical duo (and couple) that lives off the grid in the mountains of Southern Oregon. Their names are Dani Aubert (on banjo and bouzouki) and Ian George (guitar, mandolin), and they learned all of the album's songs through personal encounters with people they met while traveling for 10 months through Europe in their camper van. All the songs but one are traditional, and Fellow Pynins deliver them all with great care, compelling arrangements, and breathtaking vocal harmonies.
Merch for this release:
Vinyl LP, Compact Disc (CD)
When he's not making music, Thomas Dollbaum works as a carpenter in New Orleans. This feels appropriate; as a songwriter, the native Floridian specializes in constructing small but engaging vignettes out of vivid imagery, hard times, raw feelings, soulful folk-rock and a sort of slurred, stream-of-consciousness vocal approach that sounds like Damien Jurado making up lyrics as he goes along. But Dollbaum's not half-assing anything—he has a master's degree in poetry and brings that literary perspective to his explorations of life's shadowy side.
Merch for this release:
Compact Disc (CD), Vinyl LP
The second album from Canadian folk duo Mama's Broke is a study of just how much space can be filled by a couple of complementary voices and a quiver full of stringed things. Mama's Broke is Amy Lou Keeler (guitar, banjo, vocals) and Lisa Maria (fiddle, mandolin, vocals). On Narrow Line, their songs seem to intertwine like vines, twisting and turning as they climb into disquieting darkness. At times, it feels like you can reach out and touch Mama's Broke's haunting tunes — a testament not only to Keeler and Maria, but also recording engineer Rob Heaney, who passed away before the album was released.
Merch for this release:
Compact Disc (CD), Vinyl LP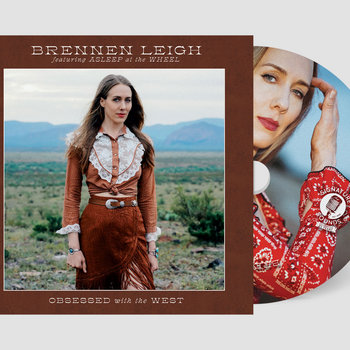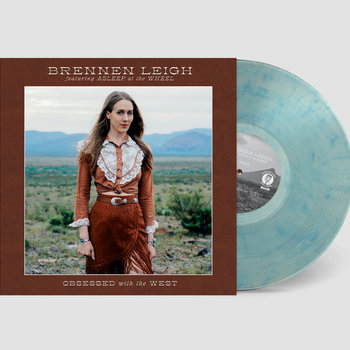 Nashville singer-songwriter Brennen Leigh has spent her career pursuing a particularly old-soul approach to country, folk, and bluegrass. On her new album Obsessed with the West, she went one step further and made an album of Western swing songs to celebrate a form of music that feels both eternally joyful and critically endangered. And not only did she make a Western swing album, she did it with the kings of Western swing, Asleep at the Wheel. Together, the group cranks out a dozen tracks of genuine, top-shelf Western swing, with all the genre's attendant idiosyncrasies. It'll fill the dance floor in your mind, even if it sounds like it was imported decades ago.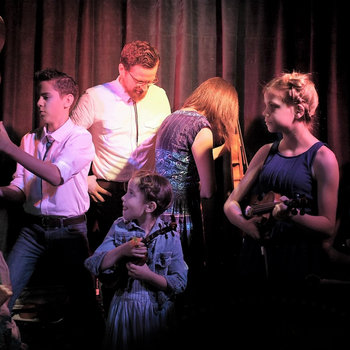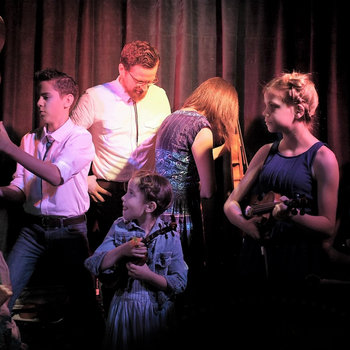 Merch for this release:
Compact Disc (CD), Vinyl LP
Here's a backstory you're probably more likely to hear in Best of Country than some of our other monthly genre round-ups: Mike and Kali Smith run the Cold Copper Cattle Co. in Texas, and they commissioned the Family Shiloh—a band made up of eight members of the Pennington family, including Mom, Dad, teens, and youngsters—to write songs about the company's ranch. What they came up with is a set of tunes that are sweet, well-crafted, tuneful and undeniably country. After all, how can you pass up a song called "Look At All Them Cows"?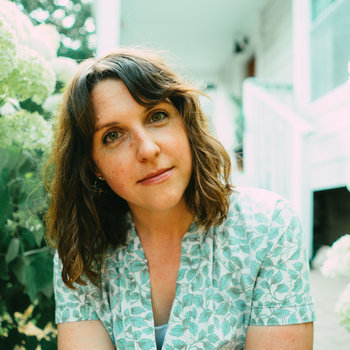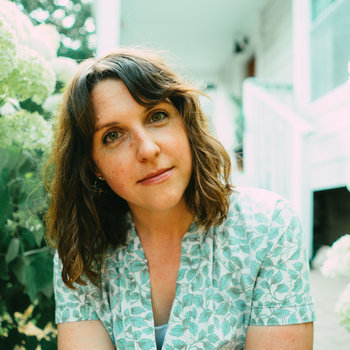 Merch for this release:
Compact Disc (CD), Vinyl LP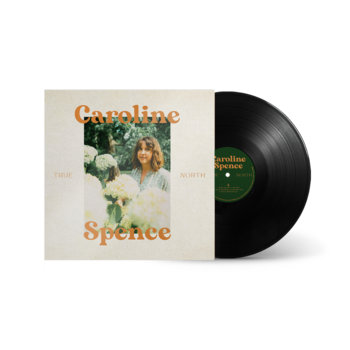 Every month in this column, there's an album that just makes the cut as "country enough" for inclusion. This month, that album is True North, the fourth full-length from Nashville singer-songwriter Caroline Spence. Across a dozen tracks, its reverberant production feels more like a pop or indie rock record, but Spence stays here because of her ever-present Southern lilt and, more importantly, because the songs on True North are just so good. They reveal Spence to be a master at taking universal themes and making them feel personal, real, and relatable.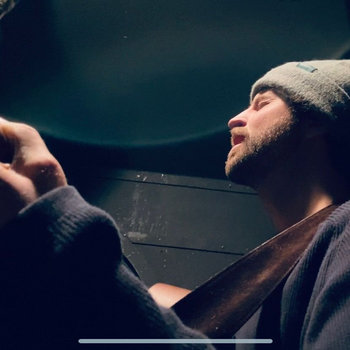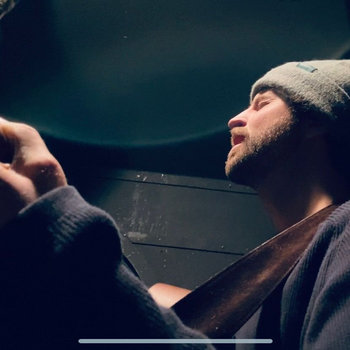 Merch for this release:
Compact Disc (CD), Vinyl LP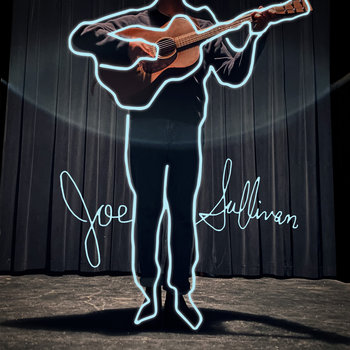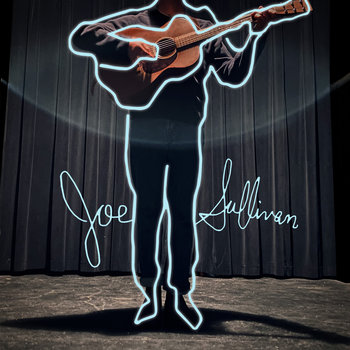 There isn't much in New Meadows, Idaho. It's a tiny town of around 400 people, a busy gas station, a K-12 school, and a couple of bars, and it hasn't ever grown very much even though it sits at a major junction for people traveling north-south through the Gem State. But it does claim singer-songwriter Joe Sullivan, whose debut album is a collection of warm, understated folk songs that showcase the guy's knack for setting everyman stories to song. It took him more than two years to make, he says on Instagram, because "no one was in a rush." Sometimes, that's the best way to do it.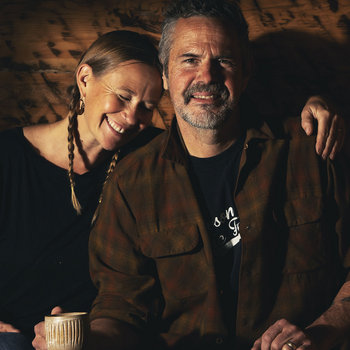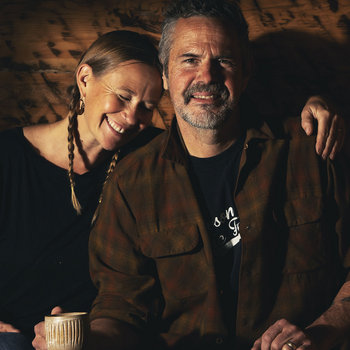 Merch for this release:
Compact Disc (CD), 2 x Vinyl LP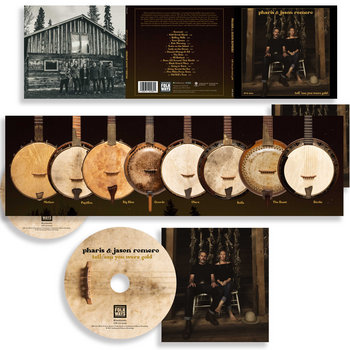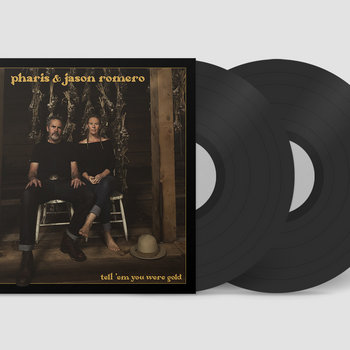 Horsefly, British Columbia is a long way from anything—a town of a thousand-ish people about four hours from Kamloops, which is about four hours from Vancouver. It's also the home of Pharis and Jason Romero, a couple making old-time music that has earned them a bunch of Canadian music awards. On Tell 'Em You Were Gold, they treat the banjo with the reverence it deserves, playing seven different models (all made by Jason) and using them to create artisanal folk songs that fit like a favorite shirt and glow with easygoing warmth. Give this one to the banjo skeptics in your life.
One of the best country albums to hit Bandcamp in June was actually released 52 years ago, and has now been remastered to celebrate the 70th anniversary of the legendary Sun Records label. Color Me Country is Linda Martell's only album (so far), but it's a doozy: Stuffed to the brim with shuffling rhythms, pedal steel guitar, Martell's sturdy, soulful vocals and a bit of yodeling, it produced three hit singles and led to Martell performing at the Grand Ole Opry—the first Black woman to do so.
Stacy Antonel used to make music under the name Ginger Cowgirl. She didn't want to be pigeonholed as a country artist, however, so she started using her real name and expanding her sound. You can hear her growth on Always The Outsider, a collection of songs with twangy DNA that are completely untethered to tradition. The 11 tracks here incorporate pop, soul, jazz, and Western swing, and they're so light and airy, they feel like they could float away at any moment. Antonel's take on country is relentlessly modern and fresh.
Let's get this out of the way: "IV" is Coleman Williams, aka "Four," aka the son of Hank Williams III, the grandson of Hank Williams Jr. and the great-grandson of arguably the most important and influential country music artist of all time. In other words, Coleman's got the bloodlines, but he's also got the pressure that comes with those bloodlines. He acquits himself nicely on Southern Circus, which offers a blend of simmering country and Southern punk rock that feels like it could tumble off the tracks at any moment. It never does, though, and damn if that ain't satisfying.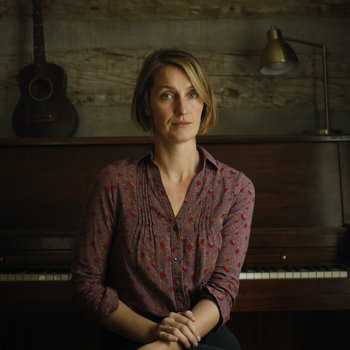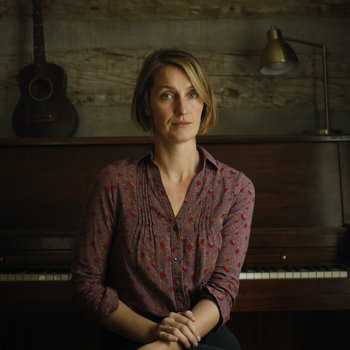 Merch for this release:
Vinyl LP, Compact Disc (CD)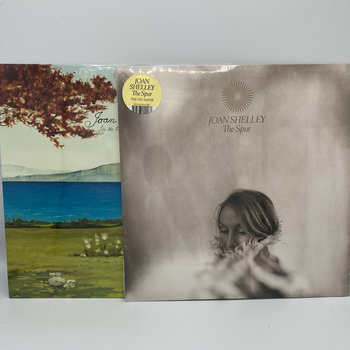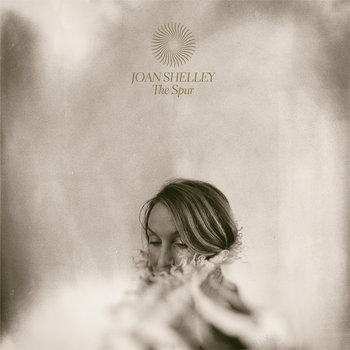 It is very difficult to assess where Joan Shelley's latest album fits within her catalog, not because it's markedly different from her previous work, but because the Kentucky singer-songwriter's last three albums—2015's Over and Even, 2017's self-titled, and 2019's Like the River Loves the Sea—constitute a world-class hot streak. What we can say is this: Shelley's songs remain quiet, contemplative, and comforting, with well-said wisdom and worries threaded through her winsome melodies. Regardless of its rank, The Spur documents one of our great songwriters at the height of her powers.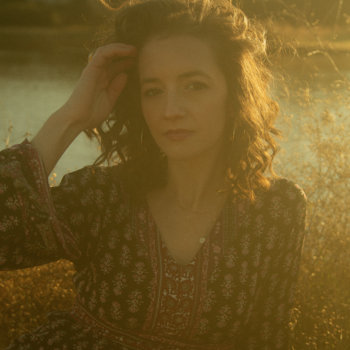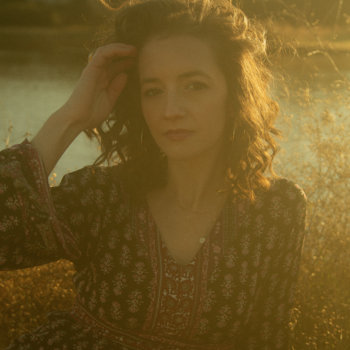 Merch for this release:
Compact Disc (CD), Vinyl LP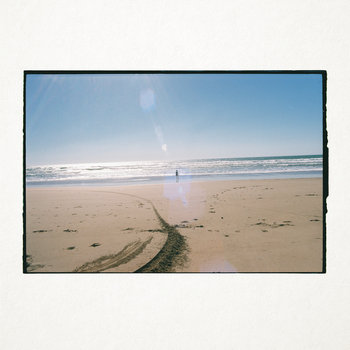 Like a lot of people, Nashville singer-songwriter Michaela Anne's been through a lot the past few years, including pregnancy and childbirth, her mother's near-death experience and, of course, a global pandemic. Unlike a lot of people, she processes these life-altering events by writing songs that straddle the line between country twang and sweeping pop music, a la Kacey Musgraves. Oh To Be That Free is the sound of a promising artist in full bloom, even as she questions where she has been and where she's headed.
Merch for this release:
Compact Disc (CD)
Daniel Sherrill lives in Ashland, Oregon, where he plays in multiple bands and helps bring elaborate stage productions to life for the town's famed Shakespeare festival. But his solo music is a decidedly minimalist affair. From A Heritage Tree might not even exist if it weren't for pandemic isolation and a gifted banjo. As it is, the album was recorded in a week, and it features one guy playing traditional songs on one banjo. That's it. It's simple, it's beautiful and it puts the focus on the sound of the instrument, Sherrill's skills as a player and ten timeless tunes.
Merch for this release:
Compact Disc (CD)
Kansas City country crooner Marty Bush has already placed one album in our Best of Country column. Now here's his second of the year, this time in collaboration with singer-songwriter Natalie Prauser, who's from the Kansas side of town. Together, they holed up in a Tennessee cabin and recorded ten classic tunes either written or made famous by folks like Dolly Parton, Townes Van Zandt, Gram Parsons, Loretta Lynn, and Dwight Yoakam. It's tough to screw up songs this good, and to Bush and Prauser's credit, they don't.