BEST CONTEMPORARY CLASSICAL
The Best Contemporary Classical on Bandcamp: July 2023
By Peter Margasak · August 07, 2023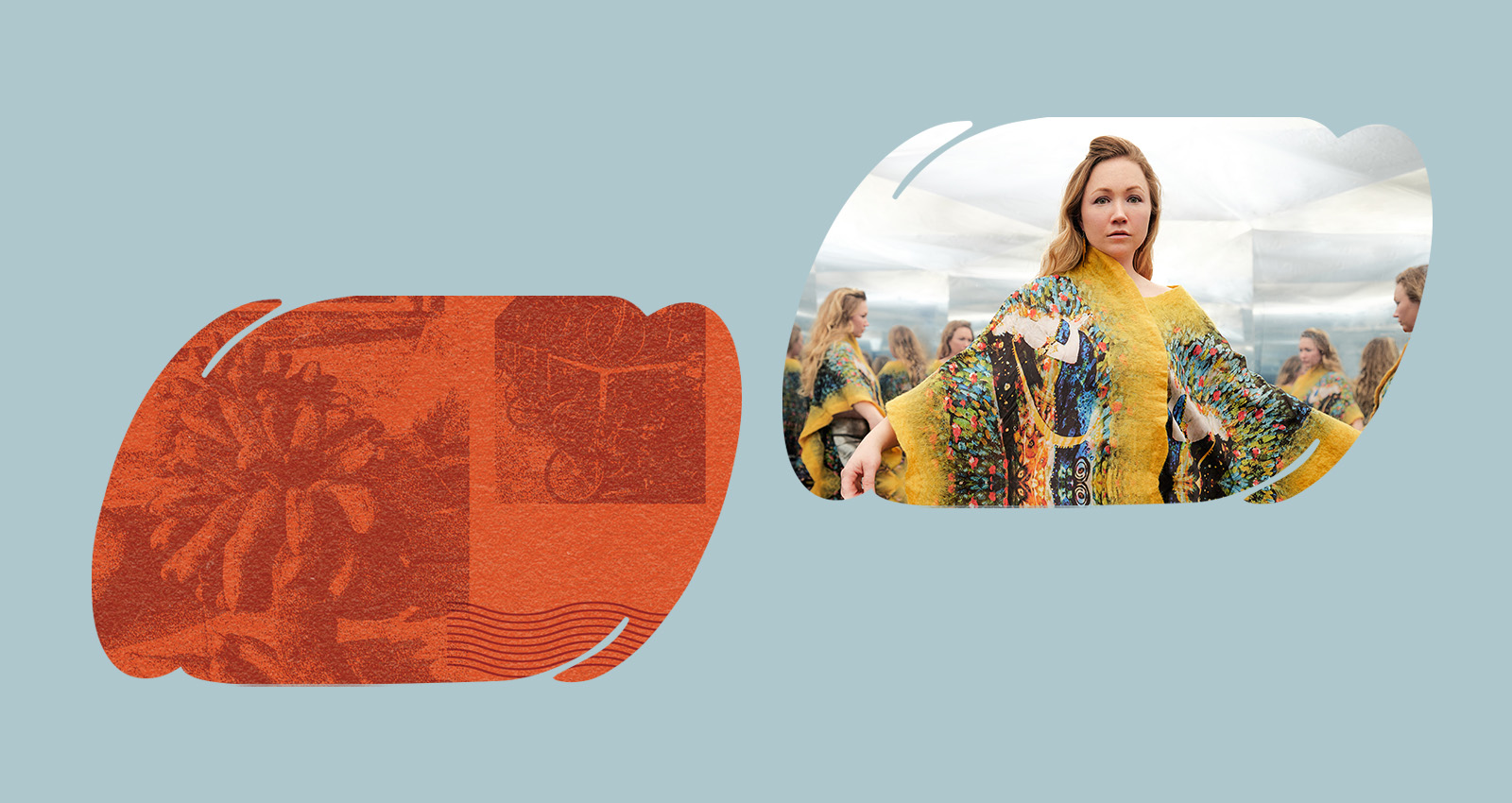 The taxonomy of contemporary classical music—new music, contemporary music, whatever you want to call it—is a thorny issue. But every month, we'll take a look at some of the best composer-driven music to surface here on Bandcamp, that which makes room for electronic experimentation, improvisation, and powerful takes on old classics.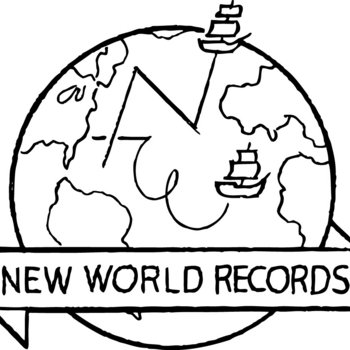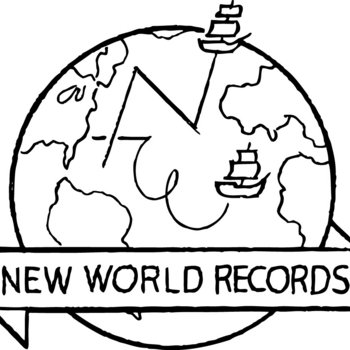 Merch for this release:
Compact Disc (CD)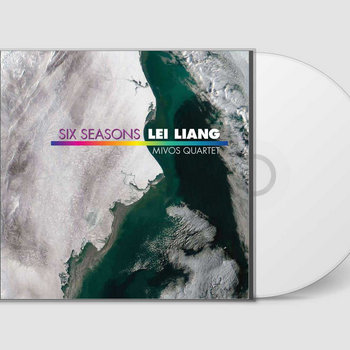 I'm not sure improvisation has been such a prominent feature in any previous installment of this column, and it's been thrilling to witness how more and more conservatory-trained musicians have the skill and presence to make it work. Six Seasons is the second recording this year of Chinese composer Lei Liang's music to incorporate significant sections of improvisation, tracing a rapidly but thoughtfully evolving path toward more experimental work.
As with Hearing Landscapes/Hearing Icescapes, this new one was developed using high-tech underwater recordings made 300 meters below the surface in the Chukchi Sea, north of Alaska, using sophisticated hydrophones. Liang and oceanographer Joshua Jones made recordings over the course of a year, tracing the seasonal shifts of a region endangered by climate change. The finely etched details of those recordings, capturing the brittle crunch of contracting ice and the migration calls of marine mammals, became settings and call-and-response material for these works. Mivos Quartet are a string ensemble that's especially adept at toggling between composed and improvised playing, to say nothing of extended techniques that can help reflect the fixed media input. (The score indicates that the piece is for any number of improvising musicians.) Clearly Liang made forceful creative choices in finessing the final fixed media that intertwines with the strings, but it remains a radical choice to essentially let a score of sea sounds shape the composition. Some of the sea recordings lack broad-scale variety, although close listening can reveal an almost infinite breadth.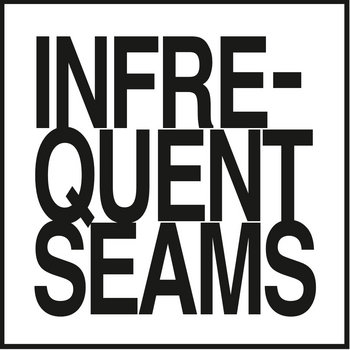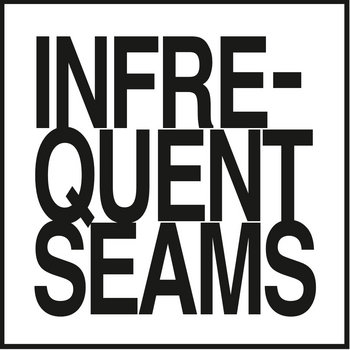 Merch for this release:
Cassette
Improvisation also figures heavily in the repertoire tackled by New York's Anagram String Trio on this excellent new album, with bassist James Ilgenfritz, cellist Meaghan Burke, and violinist Stephanie Griffin connecting work composed over a span of six decades. As a member of the Momenta Quartet, Griffin has closely engaged with the work of pioneering Black composer Alvin Singleton, recording all four of his string quartets on an excellent album last year. This album opens with a reading of his 1974 piece "Be Natural," an open-ended work for any combination of three bowed string instruments. It begins with all three musicians playing a sustained B natural before two of them break off to interpret the composer's graphic notations. They move around those directions, with all three getting a turn to maintain the titular pitch while the other two take listeners for a dazzling ride.
Graphic notation is also deployed in the earliest composition here, "String Trio," a 1960 work by Fluxus pioneer Benjamin Patterson which recalls early Stockhausen in its mix of open and detailed instructions for percussive accents and some vocal howls. "Drowning Poet," by the Iranian kamancheh player Niloufar Shiri, is the most recent selection here—a deliciously askew, time-warping meditation where tones seem to bend like taffy. The 2013 piece "Ifigenia En" by Mexican composer Wilfredo Terrazas requires heavy performer input, with the trio slugging it out between grainy lows and piercing highs.
Merch for this release:
, Compact Disc (CD)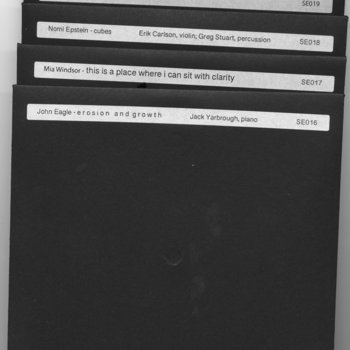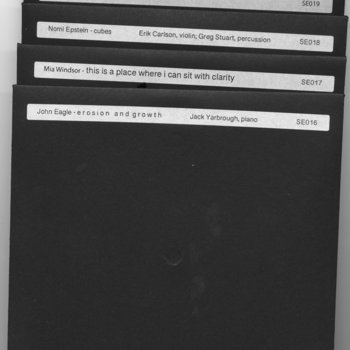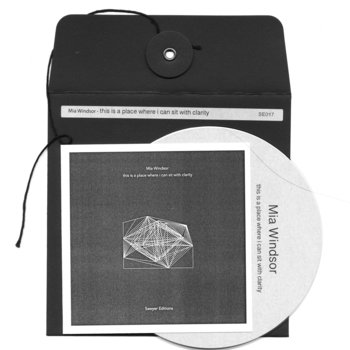 The young British composer Mia Windsor describes the three works on this new album in the liner notes as "intuitive drones that are sometimes spectral," an assessment that's both accurate and understated. As compositions, the music is very loose and spontaneous, but there's more going on here than monolithic forms drifting across time, and Windsor has an excellent sense of scale. The album opens with "Ensembletje!," a gorgeous quartet piece named for the group performing it, which includes the composer on electronics.
Some of it was recorded at the St Anthony of Padua Catholic Church in Leeds. The sepulchral church organ played by Catherine Harris sets the atmosphere—a series of long tones softened by the room sound of the building. Shifting patterns created by violinist Joy Ingle and cellist Billy Harris participate in a process of accretion and subtraction, each instrumentalist coming and going without ever quite drifting into silence. This dance is enhanced here and there by the composer, deploying sine tones that resynthesize the harmonics already present: stasis rarely feels so generous. The title piece is a solo organ piece that certainly has drone-like qualities, but simple melodic shapes drift through the sustained tones. For the final piece Windsor plays electric guitar, generating a beautiful, molasses-slow churn of sustained guitar overtones with an unexpected shift signaled by judicious cowbell strikes.
This quartet from Argentina is well-versed in both free improvisation and experimental music. Its focus on extended technique makes it perfectly suited to breathe new life into works from John Cage's Variations series, in which chance procedures and performer input determine how each piece plays out. The scores contain plenty of parameters for any sort of instrumentation, with specific roadmaps determined by how various shapes and notes spread across transparencies all line up with several are stacked up one another.
The group—electric guitarists Javier Areal Vélez and Jorge Espinal, drummer Pablo Verón (who also uses an MPC), and vocalist Agustín Genoud—have all developed sophisticated technical languages through work in free improvisation. It all comes together with striking originality and wit when interpreting these Cage pieces, which rank as some of his noisiest, most abrasive compositions. CALATO play at full volume, with plenty of aggression, but they also listen to one another. Whether it's from their own experience working together or the ingenuity of Cage's scores, the music here is thrilling in its dynamic range and humor, much of it coming from Genoud's non-verbal flatulence, groans, and cries; his presence rarely sounds like a human voice. The album concludes with a lengthy account of "Four6," one of the composer's number pieces from the 1990s. It's a more open-ended work that gets interpreted with a similar punk-ish energy.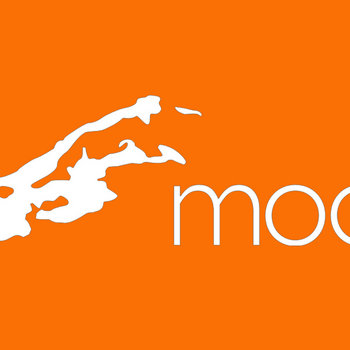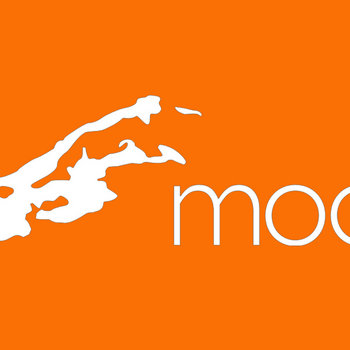 Merch for this release:
Compact Disc (CD)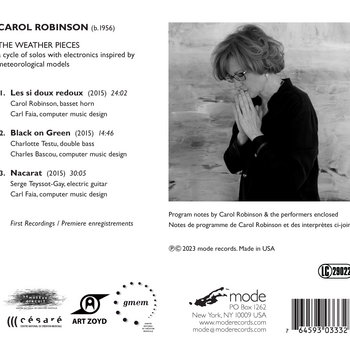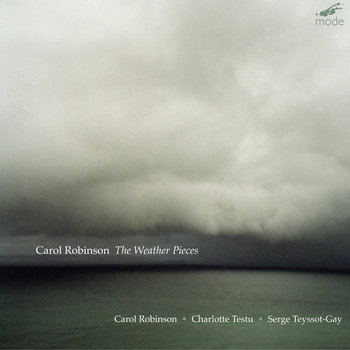 Veteran clarinetist and composer Carol Robinson, who has gained particular acclaim in recent years for her close work with Éliane Radigue, created the three pieces on this new album back in 2015. Robinson, who has lived in France for decades, grew up in the U.S., including summers in South Dakota, where the volatile intensity and potential devastation of tornadoes left a strong mark upon her. These works are all built around climatological phenomena as expressed through the interactions of an instrumentalist and variable electronic tones reproduced for piece-specific loudspeaker arrays, with each performer occasionally reciting poetic phrases mirroring the imagery driving the piece.
The composer, playing basset horn, tackles the opening piece "Les si doux redoux," an aural analog of a slight thaw during a cold stretch of winter. As she writes in her liner notes it's the only piece that doesn't convey nature's violence, instead casting an undulating shadow, shimmering in long swoops. "Black on Green," a piece for bassist Charlotte Testu, is considerably more visceral, conveying the way the sky almost appears green against the dark swirl of clouds as a tornado approaches, delivering a tightly-wound sense of building dread. The apotheosis arrives with "Nacarat," an epic made for electric guitarist Serge Teyssot-Gay—a veteran rock musician—to conjure the massive scale of a hurricane, passing through furious squalls which surround the relative calm of its eye. Teyssot-Gay has an impressive arsenal of noise and texture at his command, but the structure and the concomitant sounds here feel rather predictable.
Ashley Bathgate
8-Track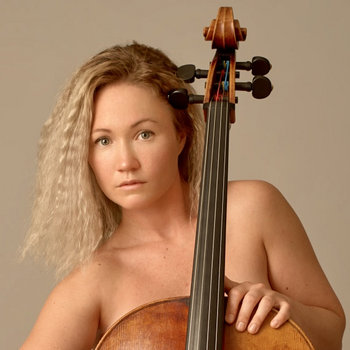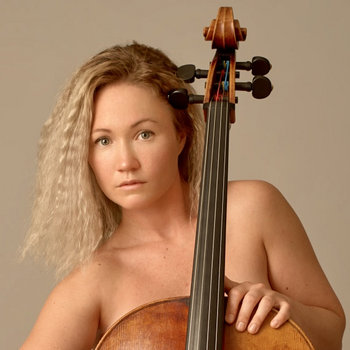 Two decades ago Steve Reich composed his dramatically pulsating "Cello Counterpoint" for cellist Maya Beiser, where the musician recorded seven different parts of the composition for playback as she performed the eighth part live. That set-up is no longer novel, as this new collection from fellow cellist Ashley Bathgate makes plain, preceding her interpretation of the Reich piece with music from three other composers using the same design.
"Augun," by the superb Icelandic composer Fjóla Evans, is a deconstruction of the Icelandic folk tune "Vísur Vatnsenda Rósu." Parts of the song are moved around and recast in a gorgeous tangle of colliding harmony and rhythm, generating a pensive meditation spiked with unexpectedly lyric fragments. Emily Cooley seeks to evoke the quality of a chorale with her piece "Assemble," imaging the eight tracks as an orchestral arrangement where the ensemble's components only truly make sense when voiced in total. It's a real treat to parse the work and savor individual lines, too. Composer Alex Weiser's brief but lush "Willow's Song" is taken from a larger work, but it's reconfigured for Bathgate, functioning as a prelude to the other Weiser piece here, "Shimmer." That work blooms out its final gesture into a cycling array of the pattern, shadowed, repeated, and expanded into endlessly morphing permutations that keep yielding new perspectives; certain lines take on a life of their own several minutes into the piece. It provides a fascinating minimalist contrast to Bathgate's account of the Reich piece, which concludes the album.
Leá Boudreau, a composer of electro-acoustic music living in Montreal, creates most of her work imagining sound for various processes and conditions humans face every day. "Dementia," the opening track on this physically tactile new album, tries to capture the mental decay of the titular disease, as a series of motifs and phrases become increasingly splintered and disconnected from any initial patterns we sense. Likewise, "Recovery" aims to sonify the halting steps and struggles humans encounter as they recover from some mental or physical problem; sonic tension transforms into a kind of drifting serenity. These frameworks clearly drive and inspire Boudreau's work, but even without such background information her dynamic music excels, opening up a collision of musique concrete and synthesis constructed with a rich compositional logic. Abstraction and melodic shards combine in ever shifting proportions, unconcerned with any stylistic purity.
Her piece "Mini-bestiaire pour la fin du monde" is meant to convey how several animal and plant species might "evolve beyond the Anthropocene by adapting to extreme environmental conditions," per the liner notes, but I hear a mix of synthesizer melodies snaking within abstract whooshes and crunches that definitely suggest some elusive kind of thematic development. The middle of the album is occupied by "Impromptu[e]," where the composer uses cello sounds made by her friend Lara Laverdure as source material—twisted, extended, and chopped-up—for a composition no less rigorous and imaginative than the purely electronic works.
Nomi Epstein
Cubes
Merch for this release:
Compact Disc (CD)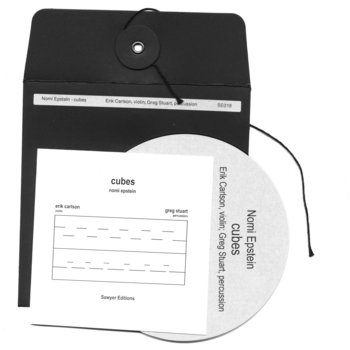 Nomi Epstein created this piece specifically for violinist Erik Carlson and percussionist Greg Stuart with the knowledge that they would be ideal collaborators, investing their own creativity in the score's realization. (This is not the first time they've worked together.) The title refers to a set of 24 "cubes," which are little boxes with text instructions and/or straight and diagonal lines of different lengths. Additionally there are written directions in terms of density, technique, and duration, resulting in a work of infinite possibilities.
The two musicians are experts in producing work with microscopic detail, and they settle right into the task, making decisions together and playing a sequence of episodes of small, generally quiet sounds. The album runs as one continuous track, but within that are at least 29 discrete movements, including some repeated cubes. This is music for close listening, free of distraction. When I've been able to blot out external stimuli it's been an extraordinary world to spend time in, basking in fine gradations of friction and otherworldly excursions of textural blending. In a sense these are sound studies that offer bottomless variation and heightened interactions, but despite the austerity it doesn't feel like an exercise thanks to the rigor Carlson and Stuart invest in Epstein's ideas.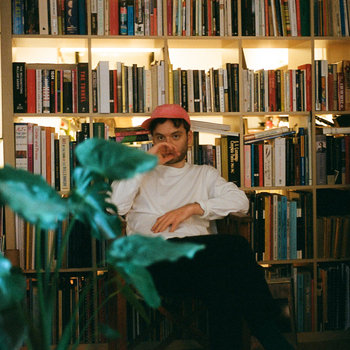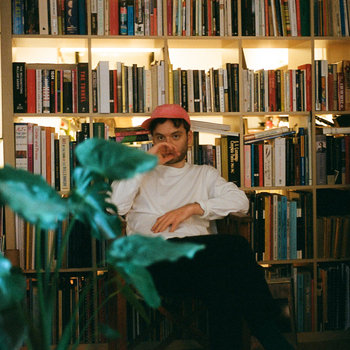 Merch for this release:
Compact Disc (CD)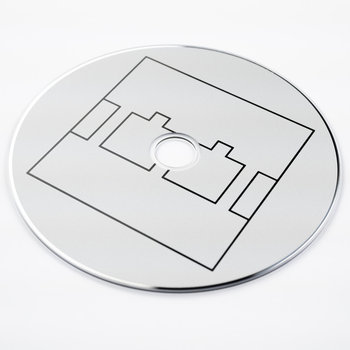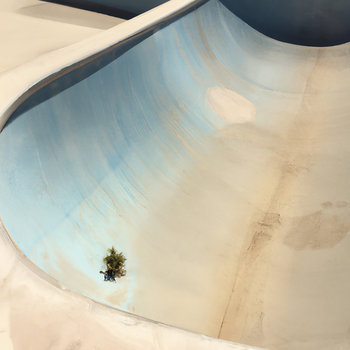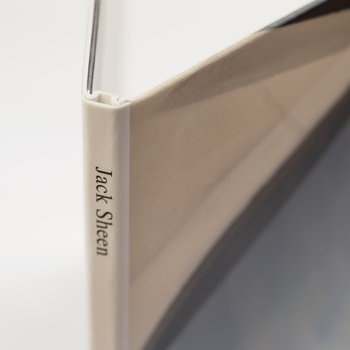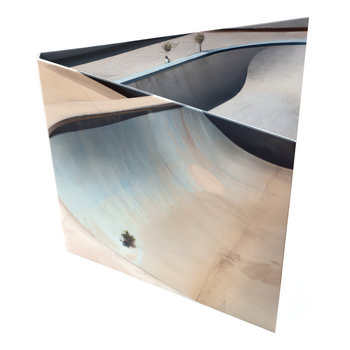 British conductor and composer Jack Sheen developed this arresting work for Apartment House leader and cellist Anton Lukoszevieze, creating a kaleidoscopic world of sound from the most minimal materials. The cello is outfitted with a metal mute, suppressing its characteristic richness in favor of ghostly gestures that play with the listener's perception of motion and speed. Additionally, the bow is wielded with an extremely light touch, producing a high-pitched root sound haloed by shifting harmonic clouds.
As the 30-minute piece unfolds, Lukoszevieze runs through a series of gradually evolving gestures in steady succession—a cluster of variegated tones made with a fluid, repeating bow motion that conveys a prism-like array of related sounds, as if breaking up a piece of crystal into a handful of iridescent shards. Sheen embraces the materiality of the cello, and the piece seems more like a catalog of possibilities than a conventional composition. Rhythmically the gestures are rapidly deployed, but after a while the music seems to be levitating, floating in a kind of delicious stasis. There are subtly deployed electronics along the way that impart a meditative aura—a kind of white noise bath that occasionally evokes outdoor environments, offering a welcome contrast to the more dominant cello action.
Merch for this release:
Cassette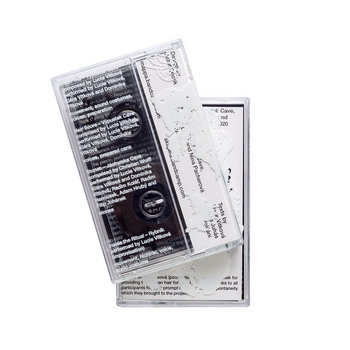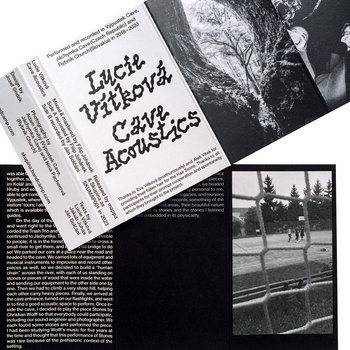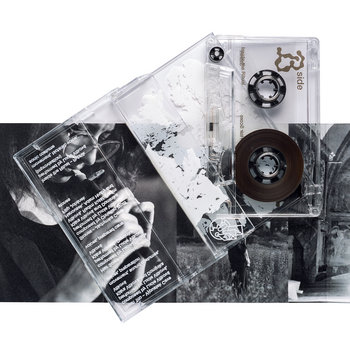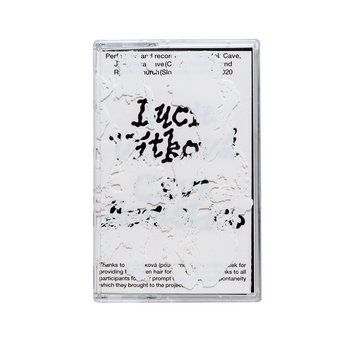 New York-based Czech composer and improviser Lucie Vítková has steadily broken away from classical musical convention, developing a rustic approach to sound fueled by personal connections. Few recordings illustrate their methodologies and ideas more than Cave Acoustics, which includes four pieces performed during a trip back to their homeland in 2018. Among the performers they enlisted were two of their sisters, neither of whom are formally trained musicians.
The first three works were performed and recorded in a remote, ancient cave with intense reverb that required the musicians and recording engineers to hike through a forest and across a river (without help of a bridge). They all adorned themselves with various sound-making detritus for "Trash Trio," a choreography-based work where timbres and rhythms are altered by each participant's pace and articulation of noises as they work through the score. The account of "Hair Score" is deeply personal; it was made by tracing patterns from bits of human hair, and this performance doubles as a kind of memorial to their late mother, where they and their sisters sing and moan into a series of tin cans outfitted with different vibratory objects. Also recorded at the cave was a version of the Christian Wolff piece "Stones," a brief open-ended work in which the entire crew participated in producing delicate, constantly shifting sonic mosaics from rubbed, dropped, and scraped stones found inside the cave. The album concludes with "Inside the Ritual," a kind of ambulatory ambient piece dominated by a wall of chirping crickets, clanking cowbells, footsteps, vocal incantations, and occasional sounds made with a Japanese hichiriki flute.