BEST CLUB MUSIC
The Best Club on Bandcamp: May/June 2021
By Gabe Meier · July 08, 2021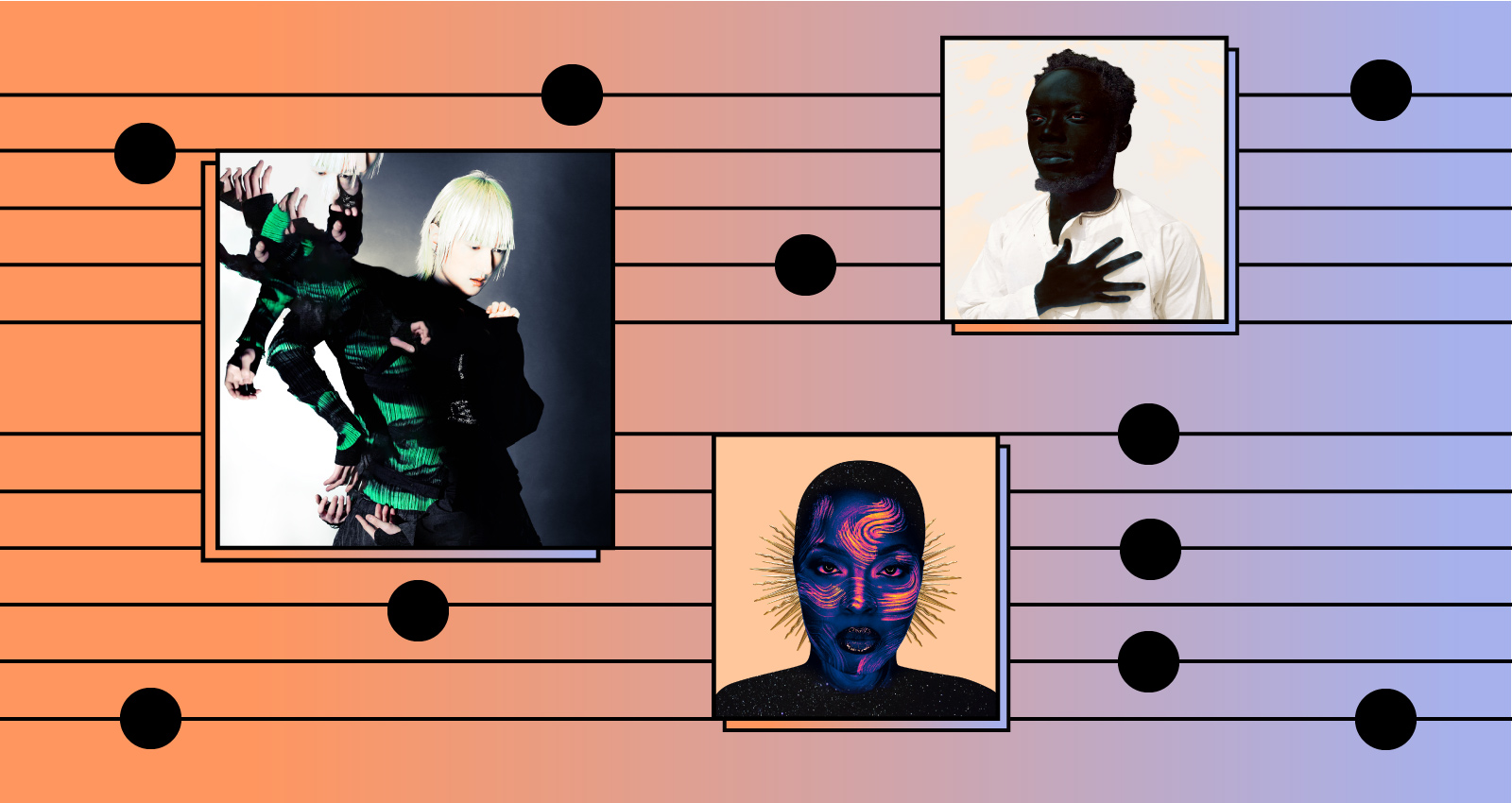 As spring turns to summer, euphoria and anthemic hooks tend to take center stage. But while releases from KG and Rui Ho will provide plenty of anthem potential over the coming months, the glut of May and June's best releases touched on a darker note. Bonaventure's latest single is a melancholic ode to friends threatened by disaster, while DJ Pitch's debut album weaves notes of hope and loss through a dense array of songwriting techniques.
Heavee's track pack cassette release mines the extremities of footwork and an unwieldy digidub sound, while Jon E Cash's lost dats is a reminder of the poignancy of the Sublow sound he pioneered in the early 2000s. 신파 SHINPA shows an artist coming into maturity with NET GALA putting forth sonic forms that sit between folk, modern, and ultra-futuristic. Lastly, the Resist To Exist قاوم لِوجودك compilation embraces all that is rude and noisy in a battering ram show of righteous anger for, and solidarity with, the Palestinian people.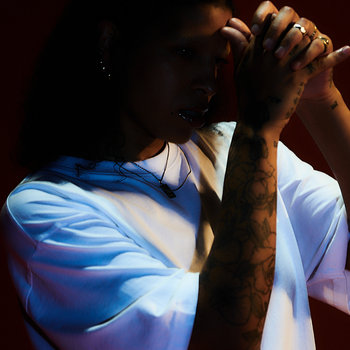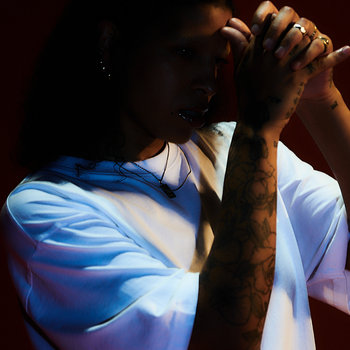 "Blue Goma" functions as a membrane between event and memory, weaving subtle melancholy with fibrous drum lines. Made in the aftermath of the recent eruption of Mount Nyiragongo, an active volcano in the coastal city of Goma in the Democratic Republic of Congo, Bonaventure's single acts as a subtle dedication to friends and victims of the disaster. The mood is alternately sweeping and forceful, evoking hope and anger through a recognizable haze, the mix driven forcefully on by its incessant percussion section.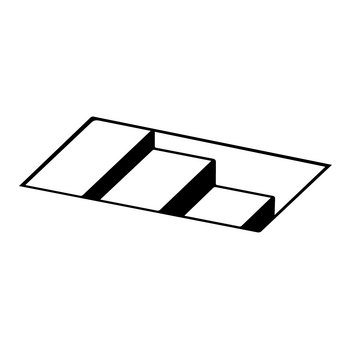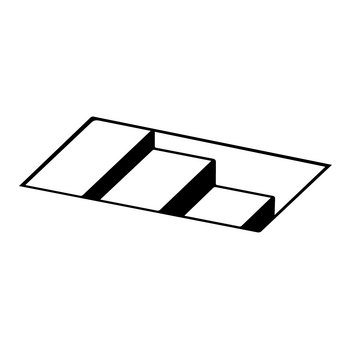 Many will know DJ Pitch through the All Centre and TT labels, often featured in this column, but the London artist is celebrated this month for the release of his debut album. An early collaboration with Organ Tapes, and a series of singles on the aforementioned All Centre, set the stage for It's Not What You Said It's Because You Spoke, a record that largely skews towards densely-textured songwriting and rhythmic psychedelia rather than outright club forms. "Know Myself," sandwiched in the middle of the record, is a case in point: a patiently evolving breaks-and-distortion number that evokes the pacing of verse poetry as much as dance music.
Merch for this release:
Cassette
Split across two cassette sides, the latest collection from Heavee exemplifies the breadth of the Chicago artist's work. Across just 25 minutes, the Teklife representative touches on euphoria-inducing house, peak-summer juke anthems and the mangled and abstracted end of the footwork spectrum. "Side 1" is generally brighter and more upbeat, while "Side 2" touches on footwork's intersections with chopped and screwed rap, jungle, and other darkside modes. At seven and a half minutes into "Side 2," Heavee takes a step back from footwork's breakneck pace to lay down an uncanny digidub production, full of modified dub sirens and a halting, discomfiting pace. Despite its structural differences though, the track fits cleanly in the tape's runtime, its empty space forming the inverse of the frenetic mixes heard prior.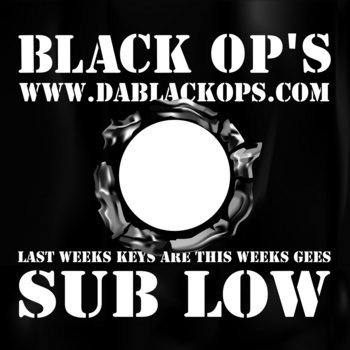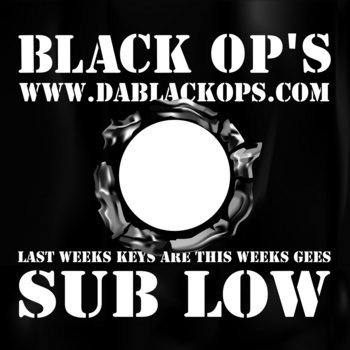 As grime and dubstep emerged from the most militant strains of garage in the early 2000s, Jon E Cash and the Black Ops label rose to capture a sound that would become widely known as Sublow. Early efforts like "War" and "Hoods Up" continue to predetermine large swaths of grime production, while Cash's post-2015 resurgence has seen the re-release of old hits on digital formats, as well as the release of a number of new, sub-40Hz riddims. Lost dats is made up of five unreleased tracks produced at Cash's old studio, cuing into a period of grime when its  elemental forms were still in formation.
Sensei II, the latest release from London's Karen Nyame KG, has arrived just in time for summer. Full of guest features from the likes of rising amapiano star Aymos, Mista Silva, Taliwhoa, and Toya Delazy, the EP has a number of pop inflection points. But KG's production, both in the technical and ear-catching sense, never recedes from focus. Instead, the grooves are kept tight and the mixes rich and full of life, giving plenty of space to each respective vocalist even as the beats deftly unravel over the course of the release.
A regular at Seoul's Cakeshop club, NET GALA has previously released on labels like NBDKNW and MINDRECORDS, showing off a dexterity for a range of contemporary club sounds. 신파 SHINPA sees the Korean artist take a major step forward in defining their own aesthetic, incorporating traditional and modern Korean affective culture (theatre, percussion, and politics) into a miasma of time-stretched samples, stark percussion arrangements, and gurgling FX. An excellent remix bundle, featuring Amazondotcom, Menzi, and ZULI fleshes out the pack, and sees NET GALA's vision twisted into club-ready form.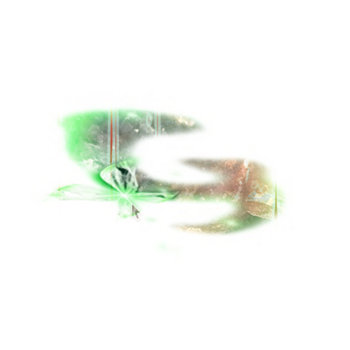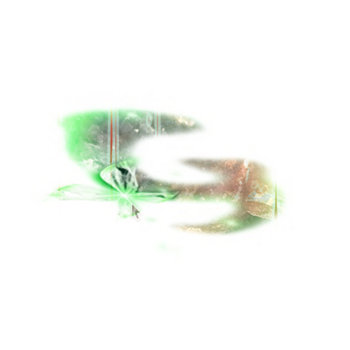 2020's Lov3 & L1ght LP saw Rui Ho dive headlong into pop maximalism, drawing on Chinese folk allegory and a range of vocal manipulation techniques for an intensive, yet deeply personal, effect. Horror Pop Barbie, initially built for Chinese fashion brand Windowsen's runway show at Shanghai Fashion Week, is a far more functional affair. Sleek vogue production and blasted hardcore are met with a heavy dose of camp, all pushed to a clown-ish extreme. Opener "Ready to Wear," a 12-minute epic, is a brilliant update to the runway form: all sleek corners and surprisingly funny FX flourishes.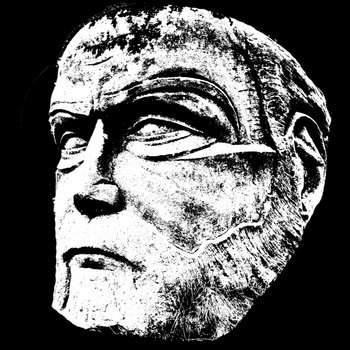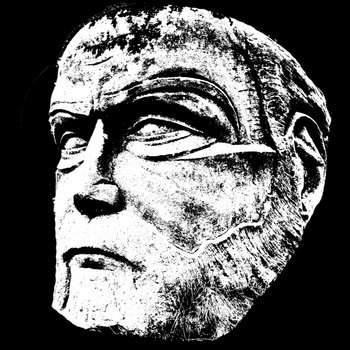 Merch for this release:
T-Shirt/Apparel, T-Shirt/Shirt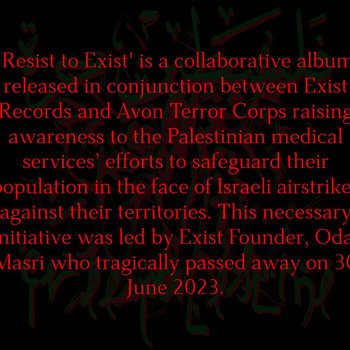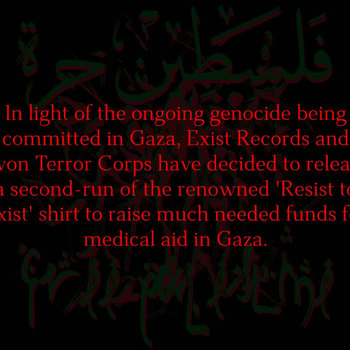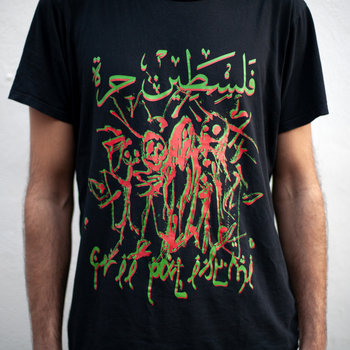 Produced in solidarity with the Palestinian people, Resist To Exist قاوم لِوجودك is a sprawling collaboration between Exist Festival and Avon Terror Corps. Contributions include a range of material from Palestinian artists including scatterbrained beatwork from 00970, Asifeh's gunshot-strewn black hole concréte, and the monotone dramatics of frequent Muqata'a collaborator DAKN. Being an Avon Terror Corps project, sounds range from industrial and dub through noise and rap, but a sinuous cord of righteous anger ties the entire project together, even at its sonic extremes.