ALBUM OF THE DAY
Avon Terror Corps x Exist Festival, "Resist To Exist قاوم لِوجودك"
By April Clare Welsh · June 10, 2021
​
​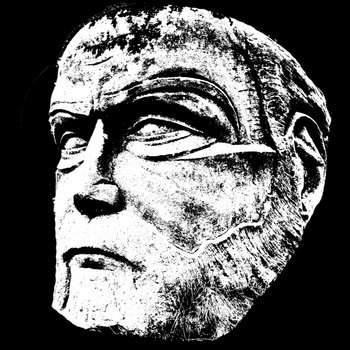 .
00:10 / 00:58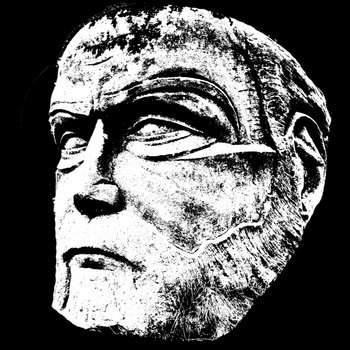 Merch for this release:
T-Shirt/Apparel
Resist To Exist قاوم لِوجودك, the new charity compilation from Bristol, UK-based "crew label" Avon Terror Corps, was made in collaboration with Ramallah's Exist Festival—Palestine's first ever electronic music festival. Featuring 36 tracks of visceral electronic music, Exist brings together artists from both the Western and Arab worlds, with all proceeds being donated to the Palestinian Medical Relief Society.
The songs on the compilation radiate violence, fear, heartache, and poignancy; dipping into acid techno (HOMOAGENT's "080353A"), speaker-blowing noise (Burden's "SHI5046V2"), traditional Arabic melodies (Ethnique Punch's "Dert El-Chark"), and reflective post-rock (Erorrist's "The Destruction of a Legacy.") The sounds of war are baked into the album's core: On their contributions, the forward-thinking London/Berlin beatmaker DJ Die Soon and the experimental Palestinian producer Asifeh unleash lacerating torrents of percussion designed to mimic gunfire. Maltash, a Lebanese musician currently living in Brussels, uses his electrifying track "صلي على الموت" ("Pray For Death") to rail against unjust power and violence.
The album ends with Ossia's "Dedication To Umm al-Khair _ Free Palestine." Built around an interview with Oulda—a resident of the small Bedouin village of Umm al-Khair, located in the Hebron Governorate of the southern West Bank—Oulda's story is one of demolition, oppression, and hostility—an existence forged defiantly, against the odds. "If you are pessimistic there is no place for you here," he says. Oulda's soundbite lends the album a more personal touch—subtly channelling hope, resistance, and community—to a corrosive compilation that conveys the reality of living in the region.