BEST BEAT TAPES
The Best Beat Tapes on Bandcamp: October 2021
By Max Bell · November 02, 2021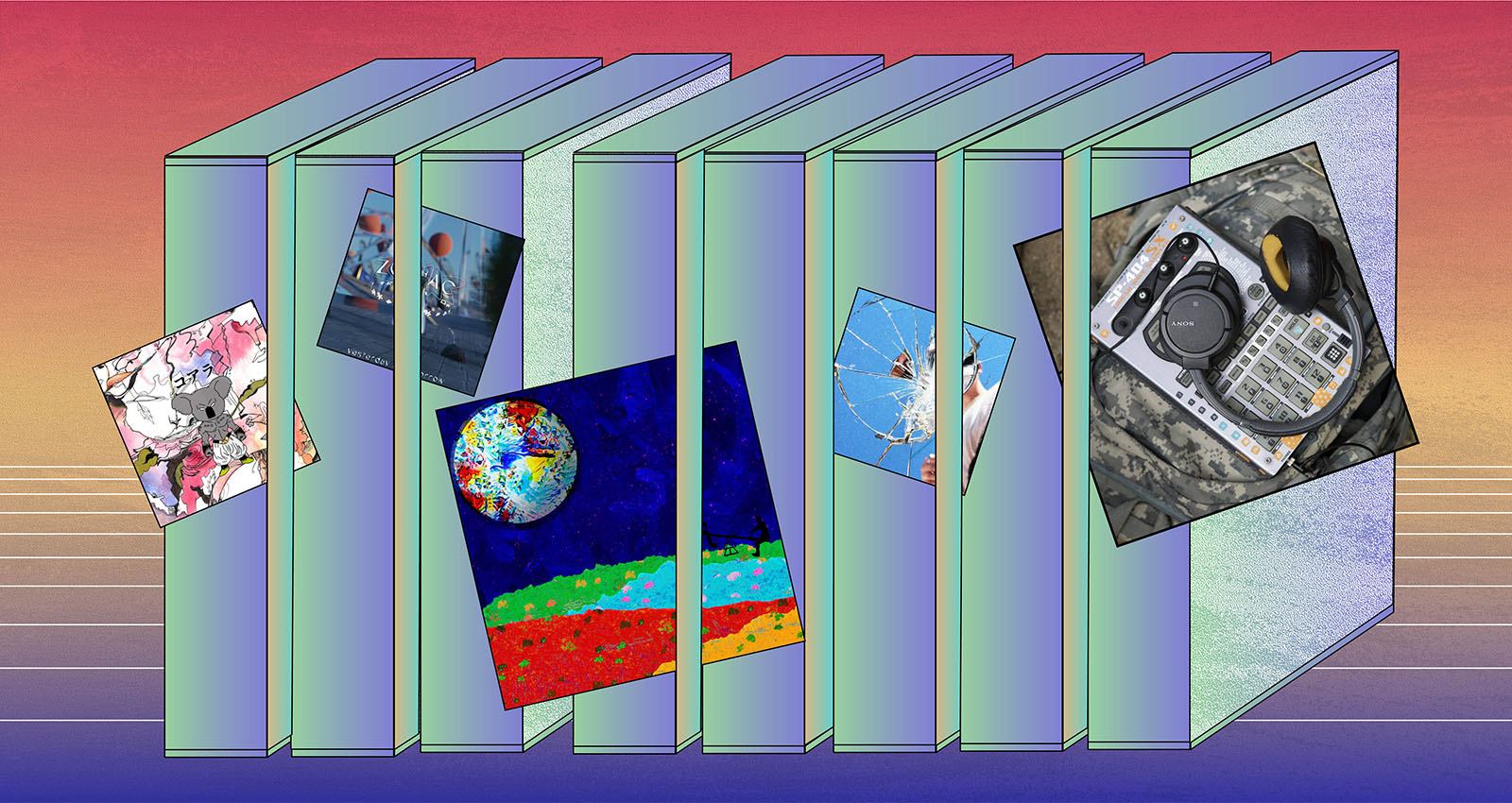 This month's column features a collaborative EP from two purveyors of electronic and ambient beats that capture melancholy and hope and the latest album from a UK producer who crafts downtempo hybrids of hip-hop, lo-fi, ambient, and electronic. There is yet another tape from a prolific Leimert Park producer who's expanding on the blueprints of Madlib, Knxwledge, and Ras G, as well as a debut from a producer indebted to the sonic innovations of L.A. beat scene greats. And, of course, there's more.
Harris Cole & Somni
Sirens EP
Merch for this release:
Cassette
Harris Cole and Somni are L.A. transplants with a shared penchant for electronic and ambient beats laced with soul-crushing sadness—the kind of crippling emotional pain that makes minutes feel like hours, and the hope that makes the hurt bearable. Sirens EP continues in this vein, bridging gaps between ambient, electronic, hip-hop, lo-fi, and each producer's respective sound. "Hope!" mines the intersection of hip-hop and lofi, as the duo pair a deep bassline with glinting keys and soothing whistling. "Pigeon" is a slow, thumping beat with an aqueous melody, the sound of small earthquakes sending ripples across a still pond. The title track, however, ranks among their best work. Here, halting drums, swirling and glitchy instrumentation, and a somber guitar riff become the bed for poignant crooning. "Sirens" is at once serene and chaotic, creating an arresting polarity that illustrates why Cole and Somni should work together more often.
Merch for this release:
Cassette, Vinyl LP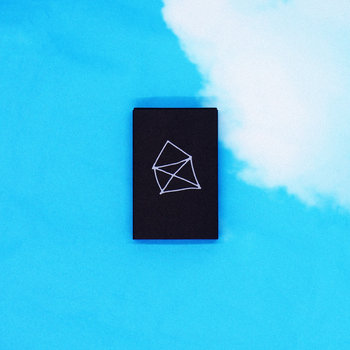 Elwd is a brilliant synthesist. The UK producer's 2020 album DANDELION was a collection of meditative, downtempo beats that pulled from hip-hop, ambient, electronic, trip-hop, and jazz. THIS PLACE expands on that hybrid sound with a greater emphasis on live instrumentation. Each beat evokes a new mood or scene, but they are unified by a central feeling of searching. With its blissful arrangement of muted kicks and snares, jangling percussion, gentle keys, and smooth jazz sax, opener "AND THEN THE SKY" feels like a sonic postcard from your favorite park on a fall afternoon. "FOREVER TIME," on the other hand, is a suite of forlorn jazz accented with wistful chords and analog fuzz. While that track sounds glum, "WE ARE HERE" is a hopeful slice of thudding and crashing boom-bap with alternately shimmering and swirling keys. Two tracks later, we get "WATER," a warm neo-soul track with the crisp drums; sensual and quasi-blues guitar; and smatterings of jazz. It's one of Elwd's most accomplished compositions to date, one of many signs that he will continue to find new and affecting hybrids.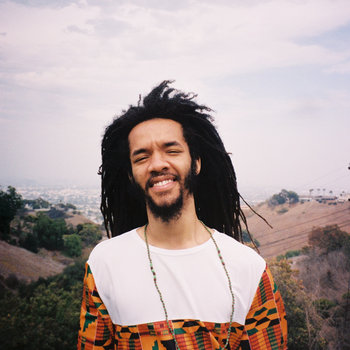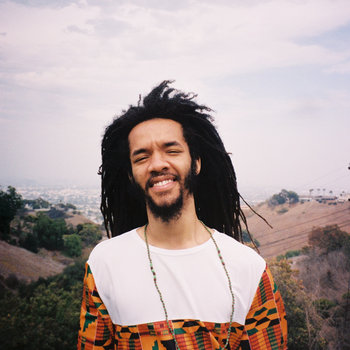 Prolificacy without progression is meaningless. Jira ><, the boundlessly creative Los Angeles producer, rapper (as Jasik), and jazz pianist (as Jamael Dean) is continually searching for the next sonic frontier. On his sixth beat tape of 2021, Shells, he finds new means of flipping and chopping samples, more irregular rhythms, and singular drums patterns. These are beats descended from Madlib, Knxwledge, and the late Ras G; rooted in traditionalism, yet avant-garde in every respect. On "In the Heart," church organ, grinding guitar loops, and crashing drums coalesce, the sound of Jimi Hendrix and John Bonham coming together for Sunday service. Jira >< conjures a haunted concert hall for "Cold Chillin," pairing bits of eerie violin with stalking drums. His jazz background also freaks the genre in several ways: take "Field Runner," a mosaic of discarded brass and piano, built around a fragmented melody and knocking percussion. "Get the Bag," however, is more straightforward; a dusty and warped sax loop paired with slamming, jazz-leaning boom-bap, it sounds like the 2021 equivalent of a Da Beatminerz production, the '90s re-imagined for the here and now. Jira >< clearly knows his history, but he's forever moving forward.
The best beats are visceral. Feeling trumps technical ability: Do the loops hit your soul? Do the drums smack you senseless? In the case of The Spot, the latest from Mon$rock, the answer is yes: between the deft chops, concussive percussion, and powerful, genre-spanning samples the Woodland, California producer lands a definitive gut punch. The project kicks off with a slow and somber R&B bump ("Seeds"), followed by "Life is Luv," which splits the difference between plaintive soul and jangling stomp. Like the rest of the beats, both tracks are unadorned, seemingly born of unfiltered emotion and intuitive rhythm—technically sound, but never rigid. As the album progresses, the arrangements grow lusher and more spacious with time, Mon$rock locking into a deep, steady groove. "Dedication" is ominous astral funk with hues of the blues: beat music that sounds tailored for the late Pimp C, for candy-painted Cadillacs that glide like hovercrafts beneath streetlights. "Fresh Fade" rides in an adjacent lane, the resonant bass and ethereal synths combining to create an alien strain of Bay Area Mobb music. Closer "Piece Out" is a showcase and a summation of intent, where swinging drums and warm, soulful loops move you in every sense.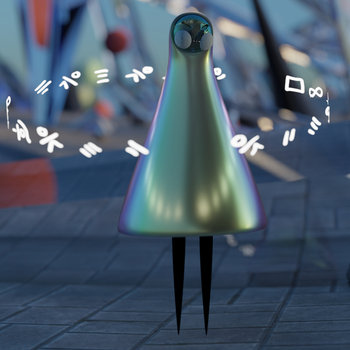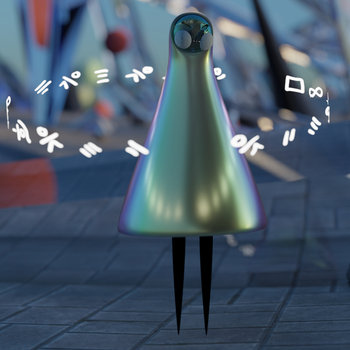 Merch for this release:
Cassette
ZOD1AC's catalog is rife with productions that communicate deep emotion. 2019's Tides set listeners adrift in a sea of beats that paired thunderous low-end with alternately bright and moody melodies. Though ZOD1AC dropped the banging Ghosted last year, Tides seems like the prelude to the Ohio producer's latest, Yesterday & Tomorrow. A sonic document of ZOD1AC's gender transition, Yesterday & Tomorrow is an emotional, three-act journey that finds her moving from dysphoria and reflection to actualization through beats that straddle the divide between hip-hop and electronic. In the first act, "Dysphoria Sunshine," ZOD1AC captures the psychological distress of gender dysphoria with a dismal bassline, clipping percussion, thudding drums, and soft, wailing reverb guitar; a faint distress signal. By the second act, tracks like the jangling and sunny boom-bap that is "Ikigai" evince more hope, before the triumphant finale of "Rebirth," where a sprightly synth melody and weighty drums capture the euphoria of becoming yourself today and every day thereafter.
TatzumaKiii
OALA
Los Angeles was the hub of the beat scene, but the crushing amalgams of hip-hop, electronic, and more that blared from the Low End Theory sound system and bedroom studios across L.A.'s sprawl influenced countless producers around the globe. Louisville, Kentucky native TatzumaKiii is one of those disciples; his debut OALA—"a compilation of spaced-out future beat shit"—was born from the groundbreaking work of Dibia$e, Flying Lotus, Ras G, and the L.A. beat scene's many foundational figures. TatzumaKiii backs beeps, blips, and synth melodies that sound sourced from the cosmos with neck-snapping drums over several iterations of beat music. On "KOJiRO," soft synths rise, fall, and distort as he deploys shuffling kicks and snares to create subdued footwork. The bubbling, warbling, and glitchy boom-bap of opener "KOZMiC" coexists with the bumping, extraterrestrial funk of "ESPRESSO BEAN CaNNON," where a woozy, writhing bassline and chest-caving, off-kilter drums combine to further cement George Clinton's influence on L.A. beat music. Though TatzumaKiii is openly indebted to his predecessors, that reverence never distracts from his ability to reinvent.