BEST BEAT TAPES
The Best Beat Tapes on Bandcamp: October 2020
By Max Bell · November 03, 2020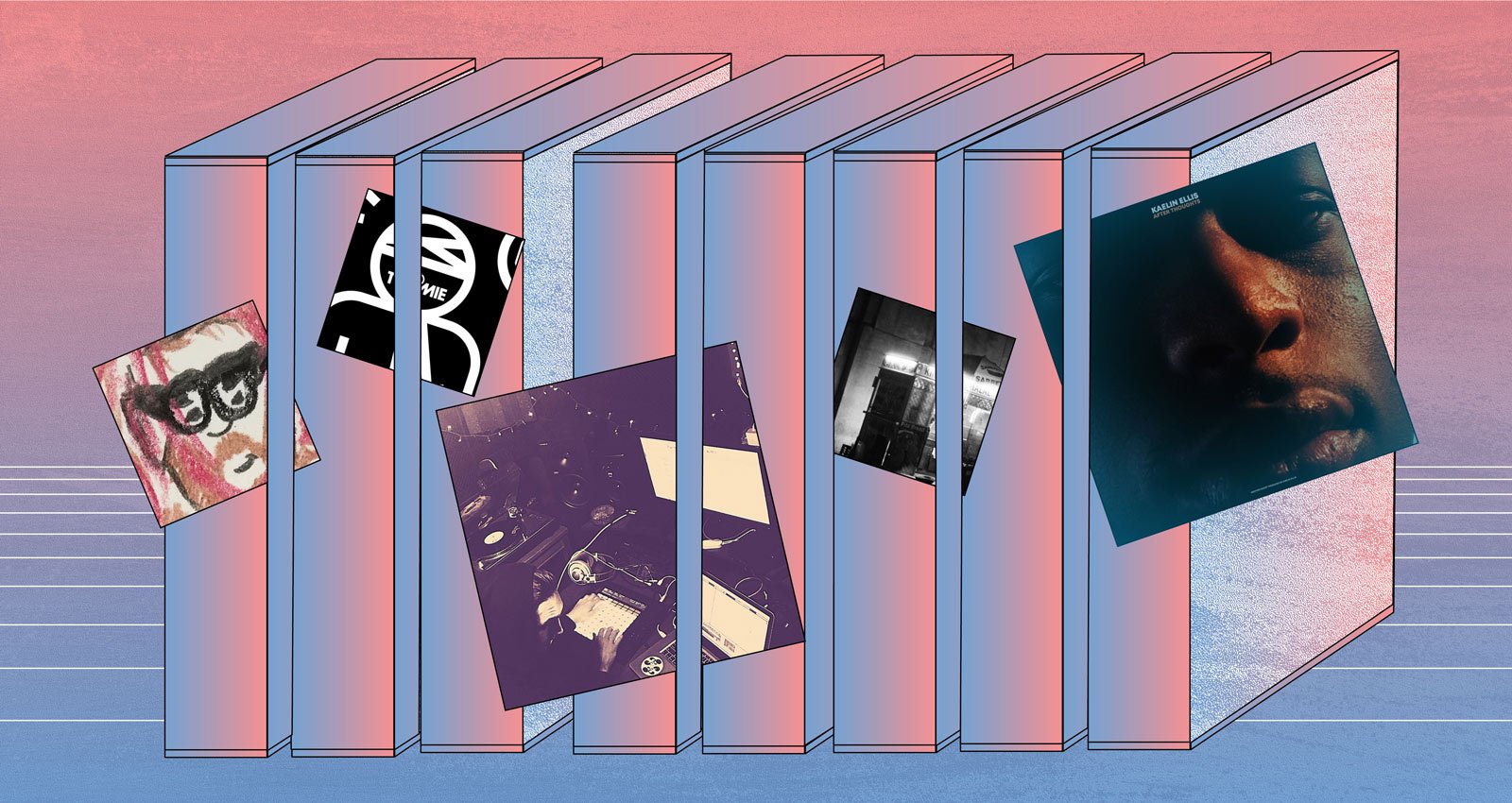 Change is constant, but there may be no year with more measurable changes than this one. This month's column features tapes from producers who've changed their approach with new projects. Below you'll find a darker collection of beats from a typically whimsical and nostalgic L.A. producer; neck-breaking slaps from a producer who usually crafts softer suites; and a tape of minimalist, loop-driven beats from a rising NY producer known for more intricate work. Among several other tapes to cover is the long-overdue debut from one of Chicago's best-kept secrets, with changes decades in the making.
Florida's KAELIN ELLIS has had an incredible year. In May, he went viral after Lupe Fiasco rapped over one of his beats. Then he followed his excellent solo album, MOMENTS, with July's HOUSE, a collaborative EP with Fiasco. After Thoughts, his latest EP, plays like a relaxed celebration. These are smooth, layered, and downtempo beats with mellow chords, resonant bass, and softly knocking percussion. Many are jazz-imbued vibes for beat heads, subtly complex drum patterns beating beneath the instrumentation. On "Clarity" Ellis builds a rich suite of light brass, warm chords, and shimmering keys around rocking bass and polyrhythmic drums. "Diddle" is Just Blaze for the jazz lounge, anthemic crashes sounding between plinking piano keys, bongos drums, and blue chords. For all of the fantastic drumming here, there's a track like "Moons," where Ellis pulls back. He constructs the beat around hand claps and a deep bass line, breaking them up with a crescendo of orchestral strings and accenting them with woozy synths. Though Ellis slows down a little with After Thoughts, he's likely preparing for his next run.
Merch for this release:
Cassette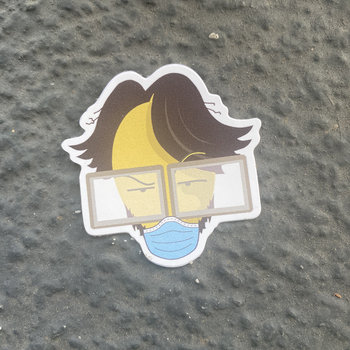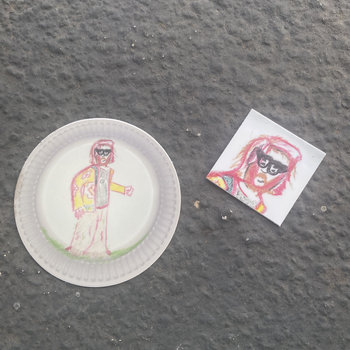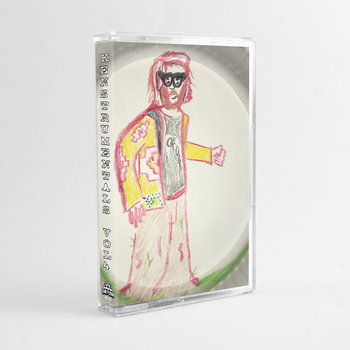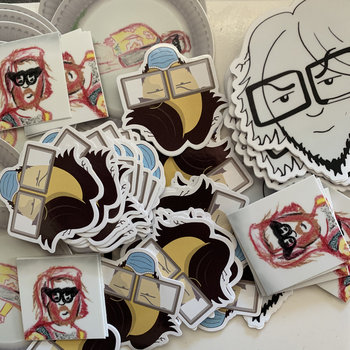 Kenny Segal has been busy. If you haven't been following one of the most inventive and prolific indie rap producers of the 2010's in the last year, the L.A. resident dropped a fourth, hour-long volume of his Kenstrumentals series. Predominantly made up of expanded and alternate versions of beats from recent collaborative projects (e.g., Hemlock Ernst's Back at the House and Serengeti's Ajai), a lot on my plate is darker than Kenstrumentals Vol.'s 1-3. In the past, Segal's beats shuttled between the whimsical, wistful, and somber. His singular amalgam of warm, organic instrumentation and smacking drums either brimmed with joy, remembered it, or longed for it. There are flashes of brightness (see the jazzy and brilliantly chopped "NONCIPHER [dub]"), but these Segal suites land more firmly in the dismal part of that triptych. The drums still hit like someone dropped a desk, though the melodies are bluer and the bass lines hang like gray, rain-heavy clouds. On "Slabs [dub]", which sounds like a '64 driving through muck and fog, a funky but muted synth accompanies melancholy keys and maudlin violin. You can also feel the crushing weight of the low end on the jangling, bell-tolling dirge of "Romantic Paris [dub]." In our interminable present, where joy is in short supply, Segal's beats feel more cathartic than depressive. And there are tracks like "Down [dub]," where Segal chops pulsing strings over uptempo boom-bap and morose keys. Somewhere between Steve Reich's Music for 18 Musicians and DJ Shadow, it best approximates the feeling of trying to move forward with more and more on your plate.
Merch for this release:
Cassette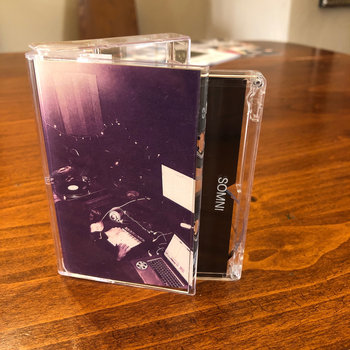 Somni's 2018 debut, Bloom, is gorgeous and sad. A collection of layered collages, the beats combine bumping drums, organic instruments, and ambient noise with voices that are manipulated and distorted into melody. It feels organic even at its most electronic. Shlohmo's influence is evident, but Somni's work is far from imitative. March's Home continues in the same vein as Bloom but expands into R&B with the incorporation of singing. Beats Vol. 1 knocks in a lane adjacent to all of Somni's previous work. Here, he lets you know that he can break necks as well as he can make music for fractured hearts. In many places, he pulls back the layers, emphasizing the drums and allowing them to breathe. "Pharaoh" is almost entirely cracking percussion and cavernous drums, the low end complemented by hiss and crackling. Somni still freaks the human voice in fascinating ways; on "Kites," he surrounds thumping drums and clipping percussion with a vocal processed to a pained and eerie croon. A beat tape in the most traditional sense, Beats Vol. 1 is a varied collection that doesn't aim for cohesion. That accounts for tracks like "Sampa," which reworks samba samples around a bed of dynamic drums. There are tracks that might've worked on previous Somni albums—see the gloomy closer "Rest Easy"—but the highlights remain tracks like "Red" and "Dibi Flip." On both, Somni employs the layering of previous work in concert with drums and rhythms that will have you calling your chiropractor.
It's important to have a community that supports your art, but it's vital to have compatriots whose art pushes you to improve and evolve. Every producer in Mutant Academy, intentionally or not, raises the bar for their collective. With On Bad My Foot, Tuamie has elevated the mark for Ohbliv, Foisey, & co. once again. Clean, pounding kicks hit like haymakers to punching bags. The snares are crisper than Kettle chips. Tuamie's brand of boom-bap is polished without becoming rigid, the rhythms as swinging as the drums are forceful. "Food for energy is needed" is a banging yet smooth and downtempo beat that sounds like a lost instrumental from Common's Like Water for Chocolate. "No more," on the other hand, pairs off-kilter drumming with futuristic sounds and warm instruments. At times, it sounds like an interstellar lounge. There are also beats like "Wake up," which showcase Tuamie's brilliant use of space and arrangement. Some loops land on the kick, others on the snare. He makes it sound effortless and simple, but beats like this take time and a team.
Merch for this release:
Vinyl LP
You may not know The Twilite Tone by name, but you've probably heard his work. One half of the production team behind the jazzy boom-bap of Common's debut Can I Borrow a Dollar?, he's worked with Kanye West ("Mercy"), and co-produced Gorillaz's album Humanz (2017). Nearly three decades after that Common record, Tone has released his instrumental debut, The Clearing. Tone describes his music as "trans-genre," and The Clearing meets that criterion. Throughout, he chops loops and drops slamming drums, wrapping them in synth chords and bolstering them with deep bass lines. From that foundation, he pulls from and explores a variety of genres. "It's You Issues" is chipmunk soul meets funk-leaning electronic, the pitched soul and warbling synth line broken by crashing percussion. If someone recast Cam'ron in the lead for 2001: A Space Odyssey, this would fit on the soundtrack. On "The Sound," synths writhe and sequel around a simple but thunderous beat. This is an amalgam of early Run-DMC and g-funk synths, the sound of Rick Rubin and Dre collaborating in the '90s. The boom-bap leaning "N'Loveagain" sounds like an update on the beats Tone crafted for Common, and "Baby Steps" moves into downtempo R&B territory with strings and resonant, undulating bass. No matter where Tone goes, The Clearing was worth the wait.
Merch for this release:
Vinyl, Vinyl LP, Cassette, Compact Disc (CD), Vinyl Box Set
Zoomo is from New York. If you didn't know from the Yankee fitted he dons in nearly every photo, you'd know from his music. He doesn't make traditionalist boom-bap á la Pete Rock and Premier, but his beats have always had an East Coast flavor. See 2017's Night, where he filtered the soul and jazz-sampling boom-bap of old through a modern lens, chopping with precision and swing to create more dynamic rhythms. Zoomo's latest beat tape, Utica, splits the difference between that style and the loop-driven minimalism ushered in by NY rappers like Roc Marciano. You can hear him walk that line on opener "The Lord." Here, he layers stirring gospel and reverberating R&B atop a bed of muted, jagged drums. "Yesterday" and "A Friend" are beautifully minimal, exercises in restraint that are more difficult than they might appear. Both find Zoomo chopping in different fashions. The former is hypnotic, the sultry vocals ("Yesterday I was your lover" ) repeated, cut off, and rearranged like a skipping record. On "A Friend," Zoomo cuts the stirring vocals to make them sound like a refrain, dropping them between bluesy funk and sparse-yet-crisp percussion. There are outliers—like "Givemeh," which sounds like Zoomo's take on Slum Village-era Dilla—but Zoomo uses Utica to sonically capture his New York with the same love and reverence he treats the street cart on the album cover.