BEST BEAT TAPES
The Best Beat Tapes on Bandcamp: July 2021
By Max Bell · August 12, 2021
This month's column features a New York boom-bap devotee breaking new, more modern ground; harsh digital fusion from one of South Africa's most promising producers; a Stones Throw chameleon who offers decades of beats and stylistic variations; a genre-hopping producer filtering jazz and hip-hop through psychedelic prisms alongside a cellist and a saxophonist; and more.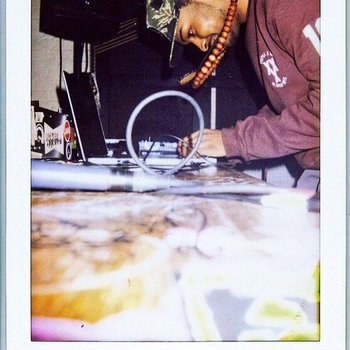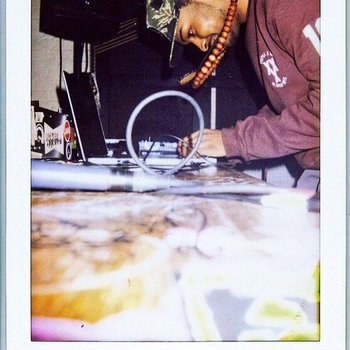 Merch for this release:
Vinyl LP
There are infinite permutations of boom-bap. Neither DJ Premier, Pete Rock, nor Large Professor flipped kicks, snares, and samples in the same fashion. New York's ewonee. is studied in the ways of his predecessors. On 2019's Fakie Flip, he paid homage to '90s skate videos, his laid-back yet bumping beats equally suited for grinding worn, waxed ledges, and bombing trains. With Cheel, ewonee. breaks new ground, moving past traditionalist boom-bap into more dynamic and modern productions. Both "Belief" and "Bending Corners" are two sides of the same coin. Bumping yet smooth beats that split the difference between boom-bap and neo-soul, their similar combinations of deep bass, skull-cracking percussion, and warm instrumentation could fit alongside anything from Slum Village or Badu. A deep and quasi-chillwave groove, "850ci" rides in a parallel head-nodding lane; here, ewonee. pairs resonant bass with synths that sound like digital sunsets. But Cheel also offers some left turns. True to the song's name, "Chopsuey" teaches a masterclass in chopping, with results that split the difference between Madlib and The Meters. Ewonee. breaks down and rearranges funk bass and guitar with rhythm and precision, creating a jouncy swing to complement a pounding kick and a snare that cracks like a Shohei Ohtani homer. No matter where ewonee. goes on Cheel, he proves that mastering the foundation is the first step toward innovation.
Merch for this release:
Cassette
With his 2019 DOMEOFDOOM debut, Flora and Fauna, South African producer Jon Casey imagined the intersection of beat music, electronica, and trap as a natural world. Harsh Reality is the logical extreme of what began on those tracks, a collection of often angular, sometimes writhing, and always devastating electronic productions. "B.T.T." builds with militaristic drums and a howling that could be a ghost haunting your headphones. Then, Casey hits the detonator. The drops sound as though you're experiencing a house-crumbling shockwave in a glitching video game, pixelated drywall crashing all around you. On "Drip," Casey winds slinking, steely melodies around concussive kicks to create trap so banging and frenetic it rightfully ends with the sound of a computer crashing. And with "Poison," Casey delivers a brilliant fusion of dub, trap, and bass music. Each beat on Harsh Reality sounds like a stadium-quaking approximation of the digitally-mediated chaos that is life in 2021.
The Lasso, Jordan Hamilton, & The Saxsquatch
Tri Magi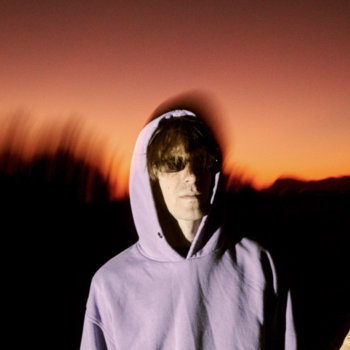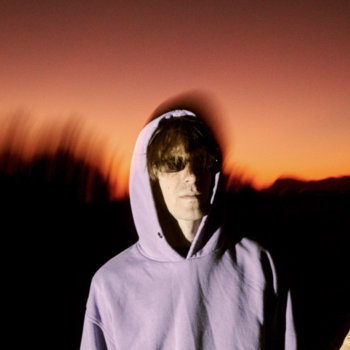 Beat music is forever elastic, an anti-genre hybrid that subsumes any genre producers can meld with their programmed drums. Michigan-born producer The Lasso has spent his career bringing his drums to wherever the muses guide him. Whether it's with beats that split the difference between Flying Lotus and Black Moth Super Rainbow, or gorgeous, near-orchestral arrangements, Tri Magi, Lasso's collaboration with cellist Jordan Hamilton and saxophonist Saxsquatch, is a strange, rewarding, and psychedelic trip into jazz and rap fusion. Opener "Born Tempo" is built around a layered stomp, Lasso's dynamic percussion landing around swirling sax. "Solar Plateaux," by contrast, is ethereal and string-heavy, the aural approximation of staring at neon nebulas while your mind melts. On the astral "Sapphire," the trio triangulate the galaxy where slapping hip-hop, sensual R&B, and modern funk collide. "Voyager Too" is the group's take on an uptempo club track, the driving drums accented by sax that arrives in rollicking pulses and grinding passages. Jazz and beat music have met before, but Tri Magi proves the possibilities for their marriage are as vast as the universe.
Merch for this release: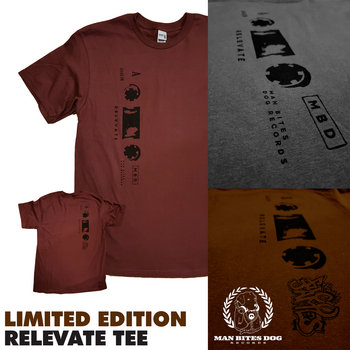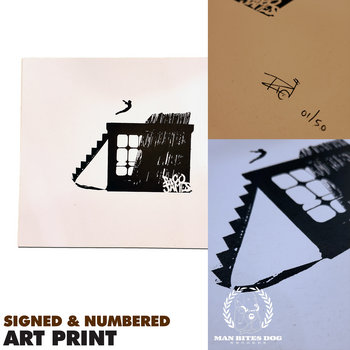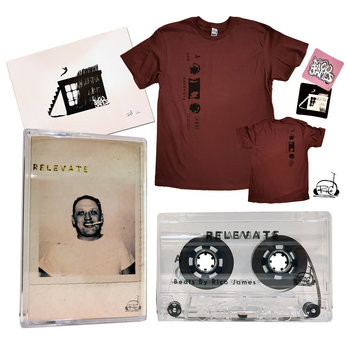 Beat tapes were originally literal tapes full of unsequenced and sonically disparate demos, portfolios passed between rappers who might want to rhyme over a polished version of the unnamed beats on Side A or B. Rico James's Relevate is partly a throwback in form. Eschewing the individually-named tracks common among many contemporary beat tapes, he offers just two sides of tape, each containing variations of his deftly looped and chopped boom-bap. However, unlike early beat tapes, each James production is polished even at its rawest, the wide-ranging beats unified by movie dialogue. Somewhere on Side A, you'll find warped soul laid atop jagged yet propulsive drums. Shortly after that, James deploys a crushing barrage of kicks and snares over the submerged, alternately bluesy cry and psychedelic twang of guitar samples. Towards the middle of Side B, there's a serene, jazzy, and shuffling beat that borders on bossa nova. Elsewhere, James distorts pitched-down vocals and freaks what sounds like a marching band, offering his take on the hallucinogenic crawl of DJ Screw. Giving you the time stamps for any of the above would detract from the joy of discovering your favorite beat on Relevate in real-time. Listen as intended.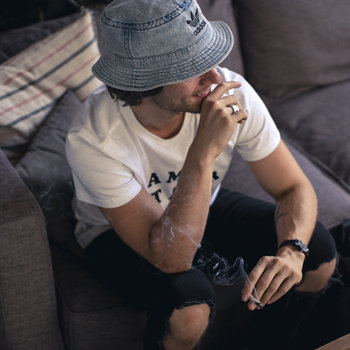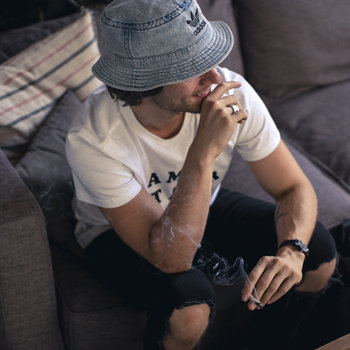 Merch for this release:
Vinyl LP
Stimulator Jones is perennially unpredictable, in possession of chameleonic talents. The singer/instrumentalist's debut, 2018's Exotic Worlds and Masterful Treasures, found him crooning sensual come-ons over lush hybrids of soul, R&B, and funk. Then, on the instrumental La Mano (2021), he pivoted to lounge-leaning jazz fusion. Both records, however, had several moments where Jones's affinity for hip-hop shone through (e.g., "I Want You Too" from Exotic World and La Mano's "Don't Be Afraid"). Low Budget Environments (Stones Throw) is Jones's first overt hip-hop project, an extensive and excellent collection of beats spanning decades and many styles.
At times, Jones pays homage to his Stones Throw predecessors. "The Essence" is descended from Dilla, a thumping and downtempo beat of swinging, slightly-off-kilter drums grounded by deep, electronic bass. "Heat Index," however, tips its hat to Madlib circa The Unseen, the rollicking yet menacing bassline complimented by shakers, jangling percussion, and animated vocal samples. Elsewhere, on "Blowin Gold" and "Vague Vibes," he offers his reverent take on gritty, slamming boom-bap from the '90s, keeping Large Professor's sleigh bells for the former and swapping them with vibraphone on the latter. While Jones can seemingly adopt any style, his best beats smack without smacking of anyone else. With "Flow Speed," he creates harmony out of elements that seem jarring on paper: floating jazz saxophone paired with clattering percussion that sounds sampled from a construction site. But every second of it works. And "Useless Trees" is a warm yet knocking mosaic of crackling soul samples wherein Jones deftly synthesizes his many influences. Low Budget Environments is another successful turn for Jones, another sign he can make anything.