BEST BEAT TAPES
The Best Beat Tapes on Bandcamp: July 2020
By Max Bell · July 31, 2020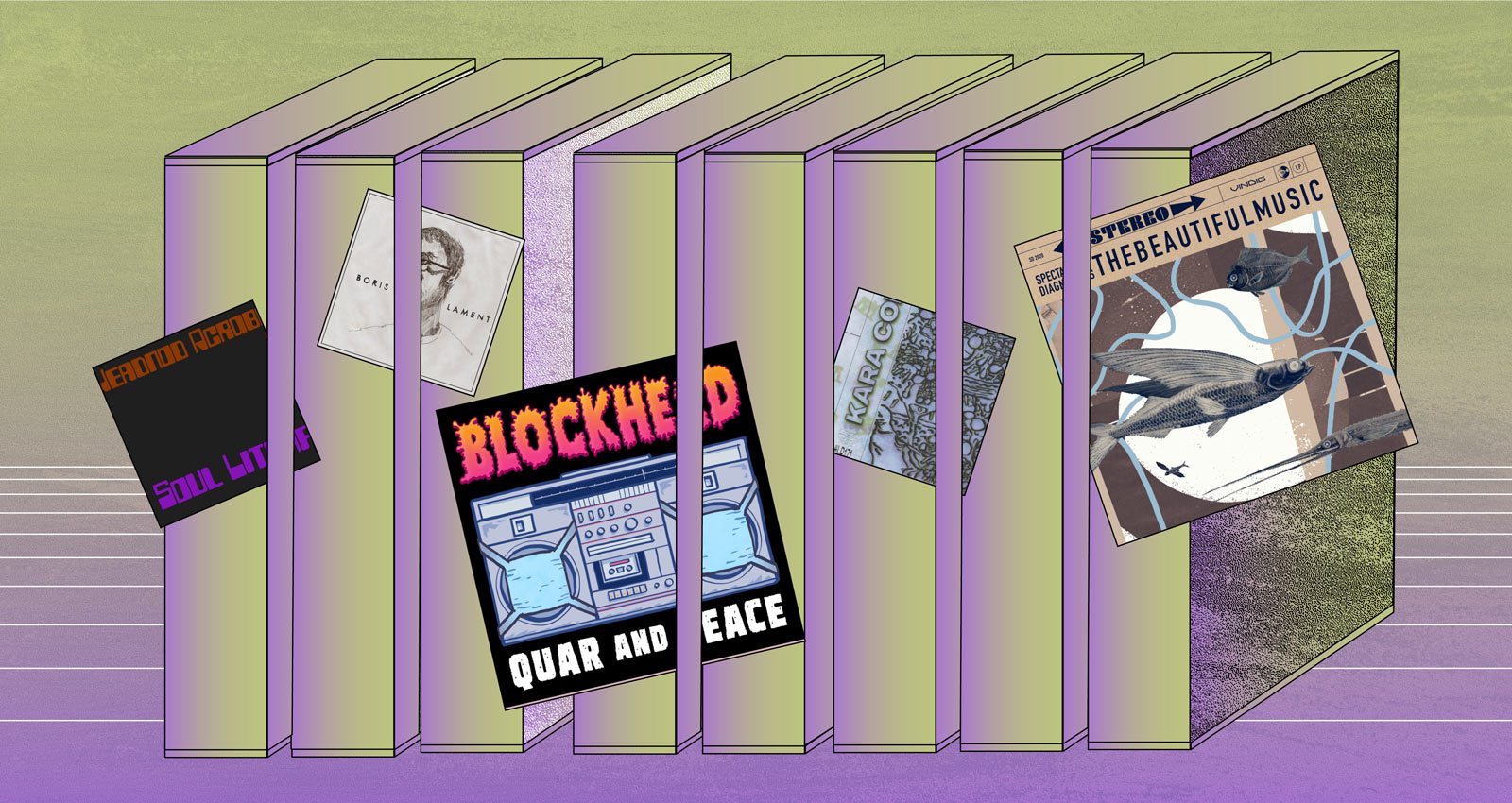 To paraphrase Miles Davis, sometimes it takes you a long time to sound like yourself. This month's column features several producers who've been refining and reimagining their unique sounds for years. One project comes from a New York producer who helped define the sound of early Aesop Rock before embarking on a solo career to create dark amalgams of boom-bap, trip-hop, and electronic. Elsewhere, there's a tape of dusty, neck-snapping beats banged out on the SP-4040 from a producer/DJ involved in so many scenes that his biography warrants a documentary. There are also two projects from producers beginning their careers who've arrived at their sound and continue to broaden it. Finally, there's a tape from a jazz artist making his first foray into beat music. No matter the length of each producer's respective career, these projects sound distinctly their own.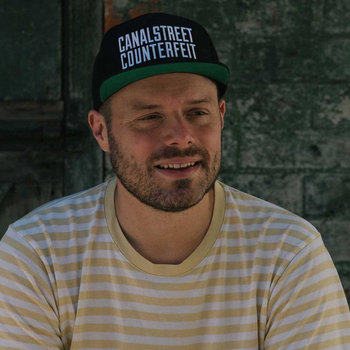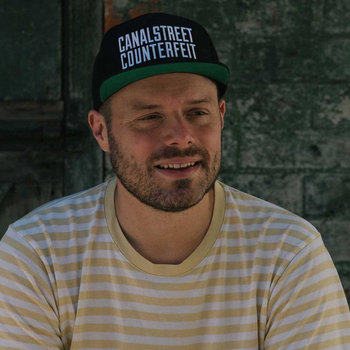 Blockhead has been an architect of ominous instrumentals for decades. You can follow the sonic arc from his Def Jux-era scores for Aesop Rock to his work on Billy Woods' 2017 album Known Unknowns. Kicks hit like battering rams against steel doors as crashing drum-fills fire with semi-automatic speed. Blockhead's solo catalog is a touch more cerebral, splitting the difference between moody trip-hop, downtempo electronic, and skull-cracking boom-bap. With his latest album, Quar and Peace, he's continued his career-long expansion of this sound.
A compilation of beats Blockhead made on Instagram Live during the early days of quarantine, Quar and Peace is less cohesive than his other albums but really showcases his range. "Macgroover" conjures up Incredible Bongo Band performing in a New Wave disco. "F#ck It, We'll Do It Live" is painted in neon synths to soundtrack a stoned convertible cruise along Miami coastlines. Throughout, on tracks like "Troll Hunt" and "McGruff," Blockhead preserves the sense of doom. There might be some peaceful moments (e.g., the nostalgic "Remember Sunday"), but the dread of the months ahead is always present.
Merch for this release:
Cassette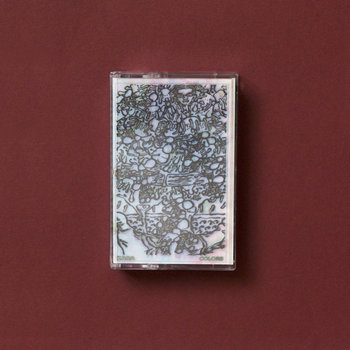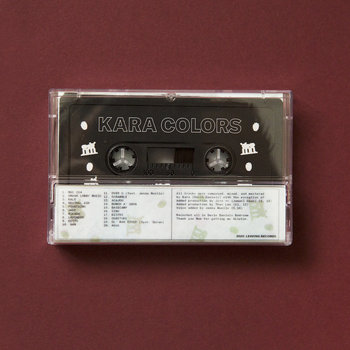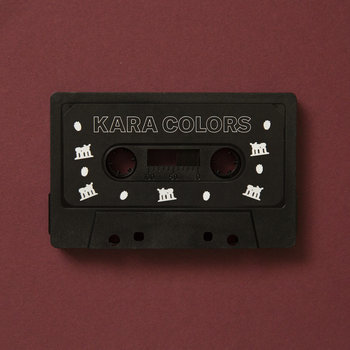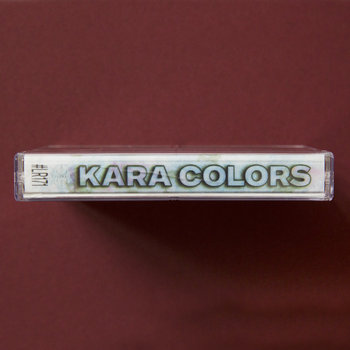 Beat music and jazz are inextricably linked—a connection meticulously plotted by saxophonist and Inglewood native Devin Daniels. After years of studying jazz, he's adopted the name Kara and created Colors, a fascinating beat record that draws on his jazz background. It begins with a reimagining of a Super Smash Bros track: a serene and slightly woozy electronic melody that floats around hard drums. The first half of the album follows suit, scored in soft and muted tones. The aqueous "9AM" is beautiful and surreal; the sound of a music box sinking to the bottom of the ocean. As the album progresses, the beats become more charged, landing with greater force and pulsing with frenetic energy. For both, see the breakneck dynamic percussion on "Ditto" and "Basecamp." Daniels weds jazz and beat music across the album, a cross-pollination most evident on "Ogbeture," where he creates a swirling, knocking, and off-kilter rhythm around light piano keys. This track is fusion at its finest, beat music and jazz moving forward in lockstep.
King Britt has defied expectations and neat categorization since the late '80s. A resident DJ at legendary Philadelphia club Silk City and co-founder of the influential Back2Basics party, he was the tour DJ for Digable Planets in the early '90s. Since then, he's DJed around the world, spinning funk, soul, hip-hop, electronic, dance music, and more. Now, under his Soul Litchfield moniker, he's returned to the SP-404SX.
Headnod Acrobatics Vol. 2 a raw, slamming affair on par with recent classics like Dibia$e's Bonus Levels and Ras G's Raw Fruit series. The rhythms are jagged but swinging. Glitching collages of electronic blips and distortion receive the echo and reverb of dub-reggae, with drums and low end that sound serviced for the sole purpose of wrecking sound systems. Each beat has the grit seemingly baked into the SP's circuitry, but no two sound alike. "SP2" is a cosmic bump that filters beat music through Afrofuturist film soundtracks, while the final track, "SP8," offers proof that eeriness and catchiness aren't mutually exclusive. All in all, it's a commendable notch in his belt.
All iterations of rap music age, but some styles never die. G-funk, bounce music, boom-bap—these and other enduring forms can be resurrected and reworked. Chicago-based producer Spectacular Diagnostics has been pushing boom-bap forward for years, crafting an astrally inclined style that he calls "moon-bap." The Beautiful Music is another project of progressive boom-bap. However, most of  the beats sound more like they were made on the streets of New York than in the craters of Earth's lunar satellite. Opener "beautiful music" sets the tone for the entire tape, as concussive kicks and crisp snares sound around sparse piano and saxophone. Across the album, you hear the persistent hiss and crackle of a needle gliding across a dust-filled vinyl groove. "Meanwhile" is rollicking lounge piano combined with slamming, organic drums: an unconventional pairing, but Diagnostics makes it work. Another highlight is "Luxury Linens;" with its deep bassline and lounge-like swing, it's easy to mistake it for a George Benson record with slightly harder drums. No matter what melody, instruments, or effects Diagnostics deploys, each beat remains grounded by the drums and cadence that gives boom-bap its onomatopoeic name.
It's challenging to make the technical emotive, but every wowflower project asks to be felt and analyzed in equal measure. He excels at creating sentimental melodies out of electronic and acoustic instruments, knows how to layer organic textures with purposefully staggering percussion. On his latest album, boris lament, he both makes beats more affecting and complex than those on past efforts and adds another sonic layer: voice.
The album, however, begins without beats. The first two tracks are preludes to the aptly titled "the safe spot." A mellow, downtempo beat with shuffling drums and deep bass, its title suggests wowflower is rewarding the listener for following the album's unpredictable twists. While "comon delay" and "hums of me" are refinements of his singular, well-established sound, he pushes into new terrain on "until I die" and "pure evil." On "until i die," wowflower chops the voice in concert with the drums, almost cutting the breathy vocals with a pounding yet wet-sounding kick. It's as if the beat is biting its tongue. But "pure evil" is the standout. This is ragged, ghostly soul that swings. Spectral vocals permeate a track of warm, almost bluesy guitar and dragging drums. As wowflower becomes a more assured vocalist, it will be fascinating to hear the new ways he adapts it to his sound.