BEST BEAT TAPES
The Best Beat Tapes on Bandcamp: April 2020
By Max Bell · May 01, 2020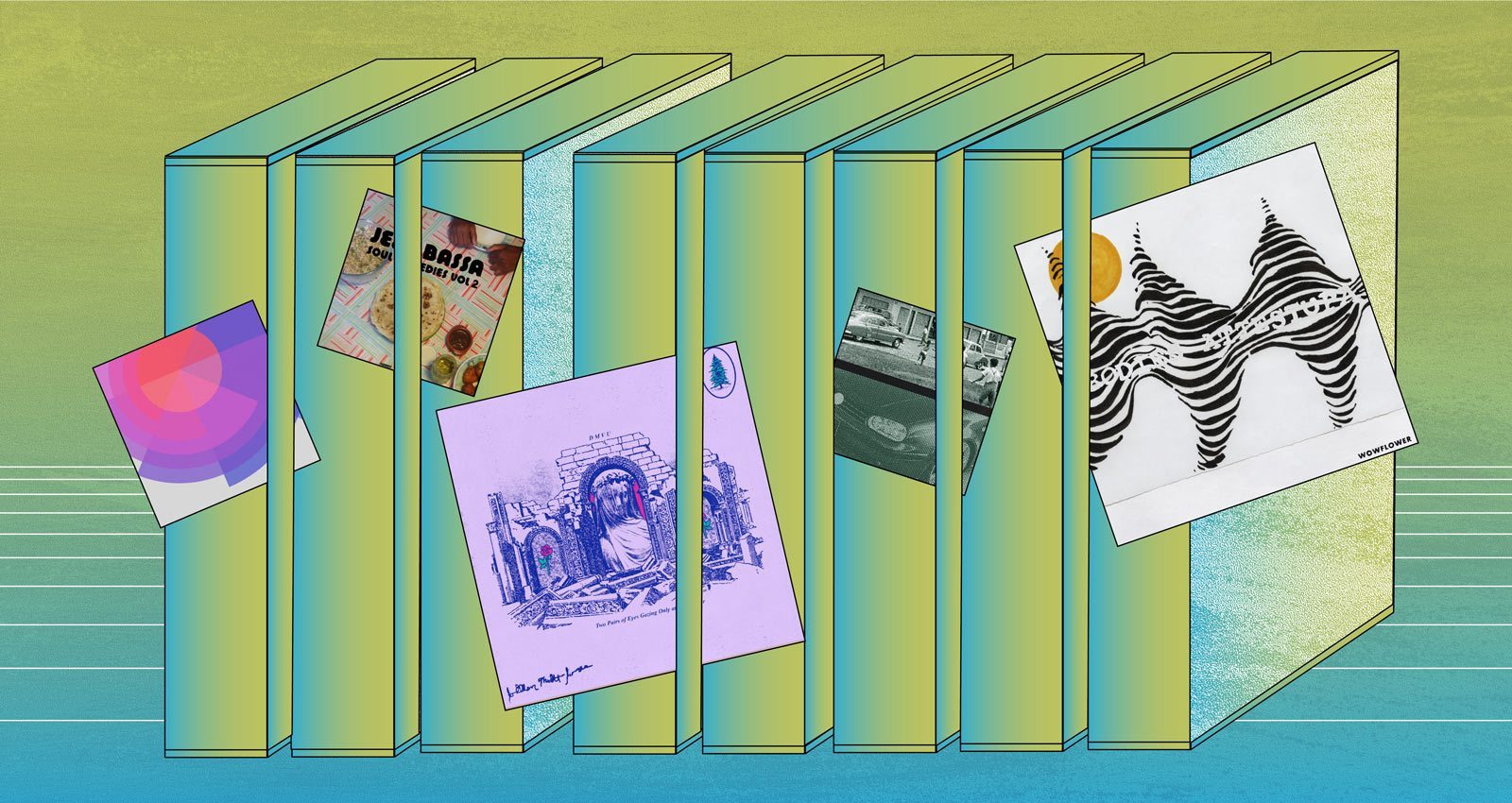 This month's column is as diverse geographically as it is sonically. There's footwork grounded in decades-old Brazilian samples from an established São Paulo producer; a Denver, Colorado producer deploying crushing and celestial bass music that wades into the atmospheric realm of cloud rap; and a tape of deftly chopped and looped soul music from one of the UK's rising talents. Also, read on for Nujabes-influenced instrumentals that sample soul and jazz and poignant, lo-fi beats from Brooklyn.
Merch for this release:
Cassette, T-Shirt/Apparel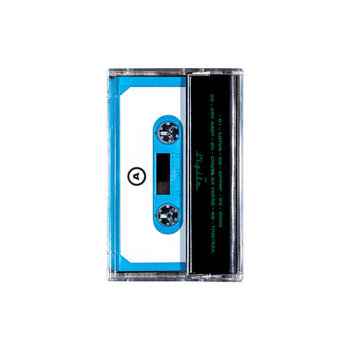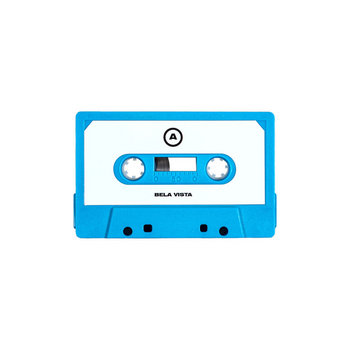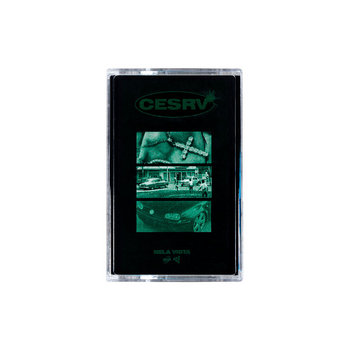 Footwork and juke have foundational conventions (e.g., toe-blistering BPM's), but they've got plenty of overlap. Skilled producers can pair the genres's dizzying drums with samples from everywhere. (See, for instance, the rap-centric TEKLIFE TILL THA NEXT LIFE VOL​.​1.) With BELA VISTA, São Paulo producer CESRV filters Chicago-bred beats through local styles. On opener "LOTUS," he pairs Brazilian brass with a Slim Thug sample and clattering percussion: the sound of a day club on the beaches of Rio, guided by the spirit of DJ Screw. "ONDA" flips the Cassiano track of the same name; CESRV takes the soul-inflected funk of the original and floats it over punishing drums while weaving in Mike Jones's most famous couplet. In less capable hands, the juxtaposition of the relaxed melodies and breakneck beats on BELA VISTA would've been too jarring. CESRV knows the rhythms of Chicago and São Paulo (and Texas rap) intimately, and it shows on every track.
Merch for this release:
Cassette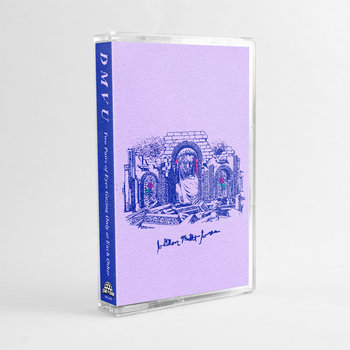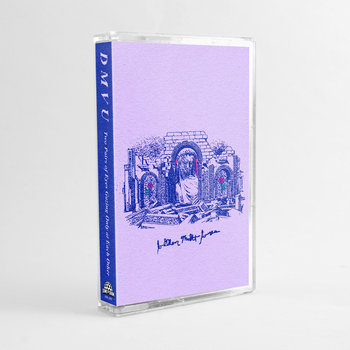 Denver producer DMVU has spent most of his career making teeth-rattling dubstep. His first release on Dome of Doom, Two Pairs of Eyes, Gazing at Each Other pairs the devastating bass and percussion of his past work with bold, multi-layered arrangements. DMVU triangulates the coordinates between bass music and cloud rap instrumentals, EDM and IDM. He grounds ethereal melodies with seismic low-end. On opener "Lines," DMVU arranges distorted, disembodied vocals around drums that strike like thunderbolts; the voices, which are individually warped and pitched, resemble a choir of ghosts singing in rounds. DMVU continues that brilliant use of voice on "Echoing Hills Of," where he uses a processed vocal sample to create a mantric melody over thundering, quasi boom-bap drums. The album closes with the shimmering thump of "Ursa Major," one of the more EDM-leaning tracks (see also: "Wednesday at 4pm"). A bright coda on an otherwise banging but moody record, Two Pairs… is a lasting reminder of DMVU's impressive past and a re-affirmation of his range going forward.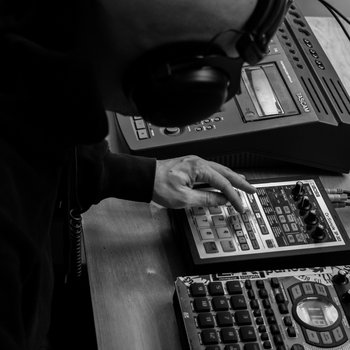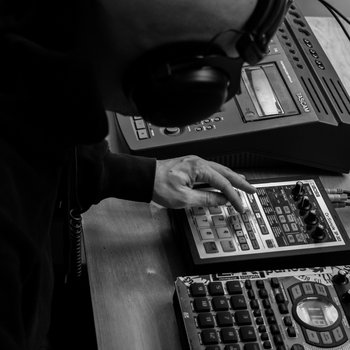 Merch for this release:
Vinyl LP, Cassette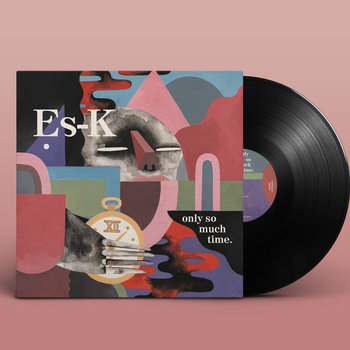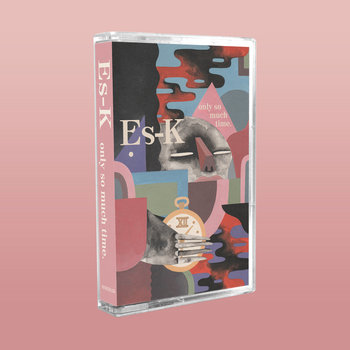 On 2018's Koan, Vermont's Es-K blends the boom-bap he crafted for rappers like Steele (Smif-N-Wessun) with ambient sounds and electronic music. His new album Only So Much Time is a departure from that album and much of his earlier work. Featuring collaborations with several musicians (e.g., Dope Dee), it's a downtempo beat record with a wide range of sounds. "OSMT" is a thumping yet relaxed slab of blues-tinged funk driven by guitar and synth: the aural equivalent of a candy-coated Impala pulling up to a Texas dive bar. "Here We Are" serves up alien, atmospheric funk, while "Innahaze" verges on trip-hop, its jangling chimes and muted record scratch girded by cavernous drums. Subdued yet bumping, many beats also shape shift, changing BPM and key (e.g., the key-heavy "By a Thread"). With Only So Much Time, Es-K has added another dimension to his catalog.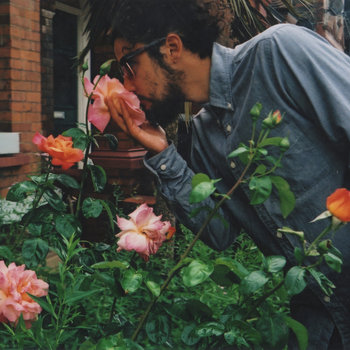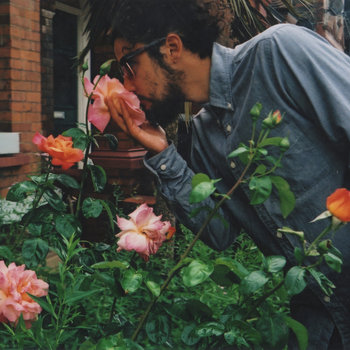 Jeen Bassa is committed to excavating and reworking black music from every region and era. The UK producer's 2019 album CASSAVA PONE, released digitally in late January, drew on his Mauritian roots: using aboriginal and Pan-African sounds, he flexed a Madlibian ability to dig for loops and chop them with grit and swing. Soul Remedies Vol. 2, as titularly implied, represents Bassa's reimagining of soul and its many reiterations. "Body Talking (reprise)" channels the feel of Blaxploitation soundtracks with a lush, propulsive blend of drums, horns, flutes, and scratchy funk guitar. Bassa proves himself a brilliant drummer and arranger throughout, particularly on subdued tracks like "Short Interlude." Initially, Bassa develops the guitar as a textural accent to supplement the throbbing drums. But as the loop locks into place, the rhythm's orbit changes dramatically, the previously-established melody floating and fading out atop the drums instead of scraping against it. Like CASSAVA PONE before it, Soul Remedies Vol. 2 is Bassa at his best, solidifying him as one of the most promising beat makers in the UK.
"Cinematic" is an overused adjective in music writing: ask five people to name an artist making cinematic music and you'll get five radically different answers. But the connotation seems to be that the music creates a world, aurally pulls you out of this one—and Vanilla's Into the Dream certainly accomplishes this feat. Here, the UK producer absorbs the atmospheric, dreamy, and sometimes pastoral boom-bap of Nujabes, resulting in lush, subtly evolving beats that pull from soul, jazz, and more. On "Lights," Vanilla fuses smooth jazz and orchestral strings over punchy boom-bap. "Summer Night" is similarly vibrant, a soulful, groove-rooted jam that sounds like it could score a top-down cruise backlit by a creamsicle sunset. Most of the instrumentals on Into the Dream clock in at four minutes or more; Vanilla uses the extra runtime to let his beats build, adding layers slowly and almost imperceptibly. Critically, he opts for well-orchestrated shifts at various points, such as the tense interplay at the end of "Between Us," where he chops up drums only to reconstruct them moments later. For a laid-back beat tape, Into the Dream is remarkably cinematic.
Wowflower knows how to chop without excising emotion. There's a subtle architecture to the way he makes jagged elements fit into hip-hop and electronic hybrids that are both poignant and head-nodding. The rhythms and melodies on balloons (2017) and Self-Portrait (2019) seemed to approximate the time-warping nostalgia of flipping through a photo album. His latest, brodies attestupa, is another somber but bumping record of fine-drawn, purposefully lo-fi beats. The muted drums on the wistful "sidewalk slowdance" shuffle around plinking music box keys. "Kickball shoes" is brighter and more off-kilter, the drums doubling up and staggering like Charlie Chaplin artfully tripping and catching himself. The final track, "hastie mot," evokes the nostalgia of wowflower's best beats. It begins with a hypnotic, almost swirling vocal loop. He then adds layers of softly cracking drums and warm instrumentation and ambient noise. It is the score to a frequented memory, one recalled with a feeling somewhere between joy and longing.