BEST BEAT TAPES
The Best Beat Tapes on Bandcamp: September 2021
By Max Bell · October 05, 2021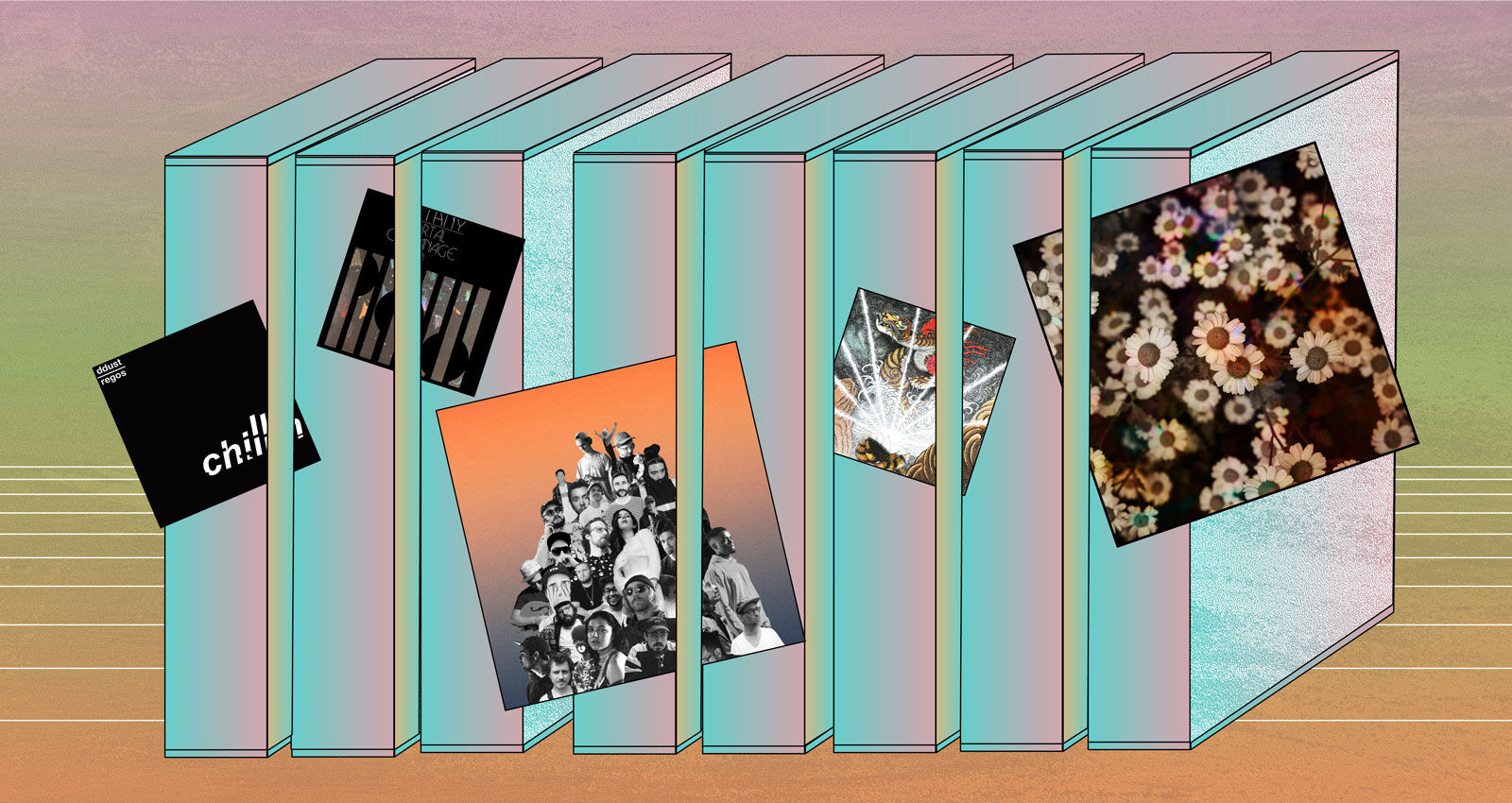 This month's column spotlights a decade-spanning, globe-trotting compilation of wildly diverse beats from one of the L.A. beat scene's major record labels, as well as a tape of boom-bap deconstructions from a Bay Area-based master that strike the perfect balance between avant-garde and approachable. There are loop-driven beats from another of Mutant Academy's supremely talented cohort, and you'll also find an album that sees an accomplished North Carolina nostalgist expanding his sound. And, as always, there's more.
.
00:10 / 00:58
Austin, Texas-based producer and multi-instrumentalist Spencer Stephenson first adopted the Botany moniker for 2010's Feeling Today EP. Eleven years later, the impetus for his stage name remains clear: Stephenson's music immerses you in nature. Portal Orphanage, his follow-up to last year's End of Summer F(or)ever, accomplishes the same end through contemplative, sometimes uplifting new means. Opener "Time" is a whirlpool of swirling atmospherics; chopped vocals; rattling and almost wooden-sounding percussion; and mortar round 808s. "Fuck This Whole Day" strikes an inspired balance between jazz and beat music, landing somewhere between Kenny Segal's jazzy Jefferson Park Boys collaborations and the shimmering yet bumping suites of Teebs. Stephenson can create abrasive beats, like the jittery and cacophonous collage that is "Snowbyrd," but then there's the closing "Rare Jubilation," where soothing flute serves as a balm over drums buried at the bottom of the mix. The press release for Portal Orphanage says it may be one of Stephenson's final Botany projects. If so, we're lucky that his soundscapes have transported us to beautiful vistas to contemplate our world and our lives once more.

.
00:10 / 00:58

Dakim remains your favorite producer's favorite producer: an L.A. beat scene Yoda who decamped to the Bay Area, known for his devastating boom-bap deconstructions and sharp, heavy beats. Regos_chillin' is the latest in his nearly decade-long regos series, a "fraternal twin" to regos_SLAMMIN' that's ruminative and slightly quieter, while bridging a remarkable artistic gap. It is technically dazzling, yet approachable for beat music neophytes. On "but first, salametry," dakim marries a jagged yet funky electronic melody with clattering percussion and what sounds like fragments of grinding guitar. It's collage work that shouldn't work but does, the rigid parts alchemized into a fluid whole by dakim's inimitable sense of rhythm. "Pruning" finds him dropping concussive kicks around strings to achieve what feels like a warped, boom-bap rendition of Nino Rota's The Godfather score. For the closer, "oh right, chillin'," dakim turns in perhaps his smoothest track ever. He programs smacking drums over deftly chopped soul loops, creating a deep groove that feels like driving the PCH at sunset. By riding the line between technicality and simplicity on regos_chillin', dakim delivers one of the best records of his career.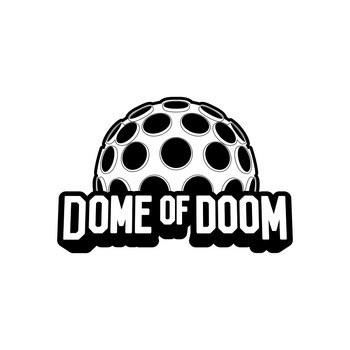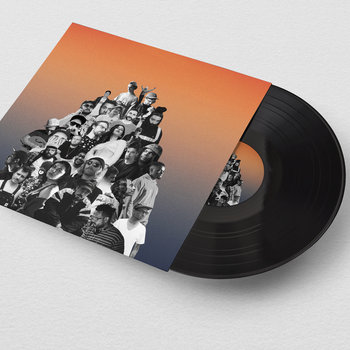 .
00:10 / 00:58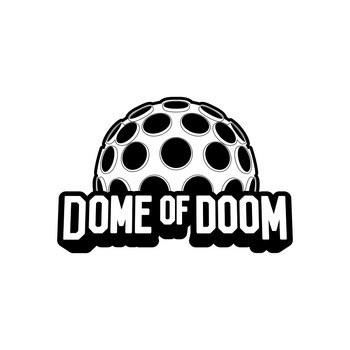 Merch for this release:
Vinyl LP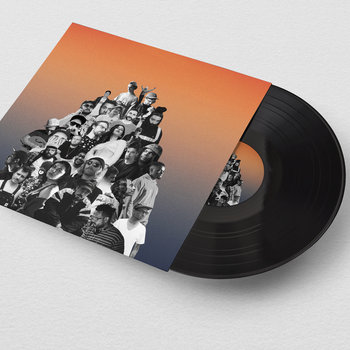 In retrospect, Los Angeles seemed destined to become a beat music mecca. Innumerable cultures perennially coexist and influence one another in the city, and thus it was fertile soil for an anti-genre germinating from a myriad of others (e.g., hip-hop, jazz, dubstep). DOMEOFDOOM has been an instrumental branch of the L.A. beat scene tree since the label's 2011 inception, chronicling the work of Angeleno producers and talent in the global beat community that pulls from and inspires L.A. in equal measure.
A retrospective compilation covering DOMEOFDOOM's 10-year history, Decade of Doom illuminates the label's commitment to releasing beat music that rejects sonic boundaries and reveals how many spheres of the anti-genre they've explored. There are jazz-leaning beats from Angelenos in Kenny Segal's somber yet glorious, horn-accompanied "Worlds to Run (VIP)" and Dream Panther's piano-accented boom-bap ("Late Night Gymnopaedie"). Jon Casey and DMVU represent different ends of the EDM spectrum, as South Africa's Casey deploys a crushing electronic barrage (the Dabow-featuring "BANGA") and Colorado's DMVU offers a more nuanced, low-end heavy suite. With the Gangsta Boo-featuring "Sauced Up," AlphaFox triangulates the coordinates between electronic trap and Three 6 Mafia's eerie Memphis rap, while label head Wylie Cable delivers his swirling, meditative take with "Change Your Name." The compilation also displays beat music's hip-hop roots with tracks that feature a lineage of progressive rap stylists in Myka 9 ("Linestepper") and Busdriver and Milo on "Not the Best." Played in its entirety, Decade of Doom is a banging, cursory guide to a locally-grown label that has profoundly affected the L.A. beat scene and beat music worldwide.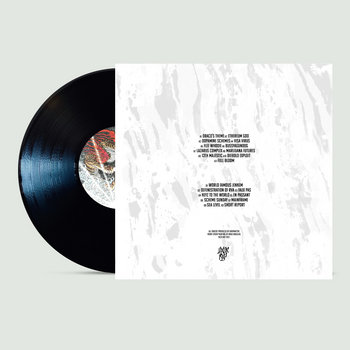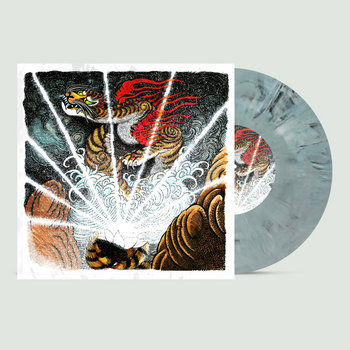 .
00:10 / 00:58
Merch for this release:
Vinyl LP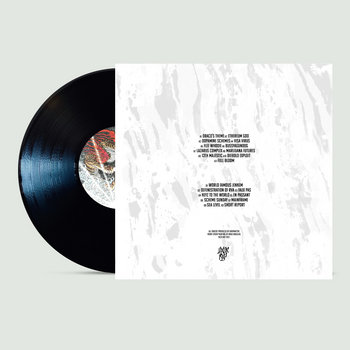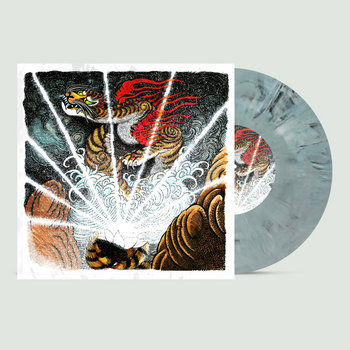 The sheer amount of producorial talent in Mutant Academy is staggering. Among its ranks, the Richmond, Virginia-rooted hip-hop collective boasts six column alumni: Ohbliv, Foisey, Tuamie, Ewonee, Sycho Sid, and GRAYMATTER. Though GRAYMATTER's catalog is slimmer than that of some compatriots, Tao Te Gray is a reminder he can hold court with any of them. Landing squarely between the gritty, loop-driven minimalism of Roc Marciano and more complex boom-bap, Tao Te Gray serves as an excellent introduction to the Richmond producer's ability to pair drums and loops to create many moods and evoke countless images. "Bussyagundog" is a noir soundscape straight from the The Twilight Zone, its militaristic drums and crashing boom-bap patterns constantly besieged by ghostly keys and blipping, laser-like synths. "Marijuana Futures" inhabits a parallel realm, with tip-toeing vibraphone, twanging guitar, and stuttering percussion that sounds like Madlib scoring an episode of Scooby-Doo while on mushrooms. By contrast, "Lazarus Complex" is downtempo, quasi-R&B with a vocal sample pitched to angelic effect, and "En Passant" has a slow, boss nova-esque bounce complemented by glinting chimes. If the album ended with the latter, GRAYMATTER would've left little to be desired. But the four bonus joints, especially the piano-accented pair of "Scheme Sunday" and "Mainframe," show he has much more in the vaults.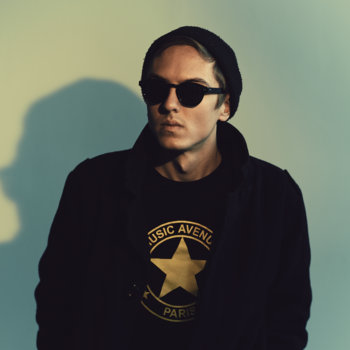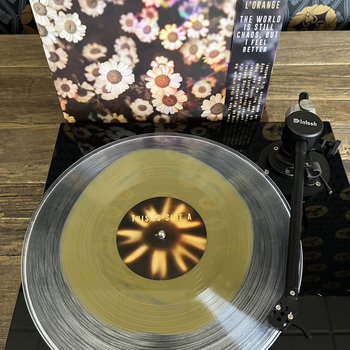 .
00:10 / 00:58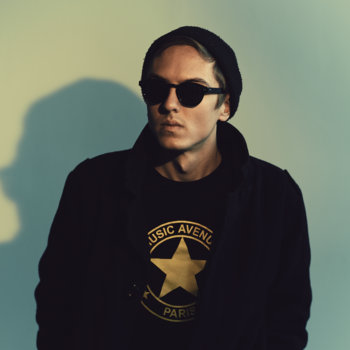 Merch for this release:
Vinyl LP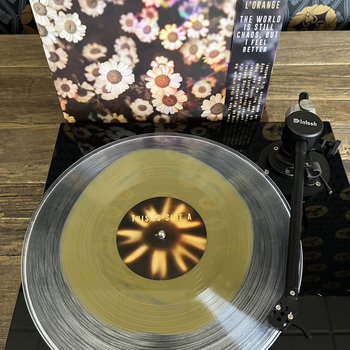 L'Orange has spent his career perfecting a singular aesthetic that sounds both modern and purposefully antiquated. His beats brim with record hiss and crackle, the drums hitting as if intended to fracture a haunted Victrola with a secret compartment for prohibition liquor. The boom-bap-rooted score to a Victorian gothic or 1940s noir, listening to L'Orange is to watch a shadowy specter trail Philip Marlowe as he saunters through a speakeasy.
With The World Is Still Chaos, But I Feel Better, the North Carolina producer expands the boundaries of his sound while pushing himself to program more challenging drums. The interplay of dreary saxophone and jaunty keys on opener "OK Not Perfect" put the listener back in L'Orange's world, but he's quick to upend expectations. "I Don't See You" is searing Blaxploitation soul and funk complemented by alternately slamming and skittering percussion.
On "I Miss My Friend Scraps," L'Orange flips a melancholy piano sample into a slow, cracking suite that sounds like someone lent Vince Guaraldi a sampler. He doubles down on the piano with "What Am I Gonna Do," which approximates the stumbling numbness of making it through your week in 2021, the drums staggering ahead of the dour piano melody. Several beats still sound stuck out of time, caught between an era before electricity and our post-internet existence, as is the case with the saloon stomp of "Che's Theme." The inherent nostalgia embedded in this L'Orange album—and all those that preceded it—makes every drum hit that much closer to home.