BEST AMBIENT
The Best Ambient on Bandcamp: July 2023
By Ted Davis · August 04, 2023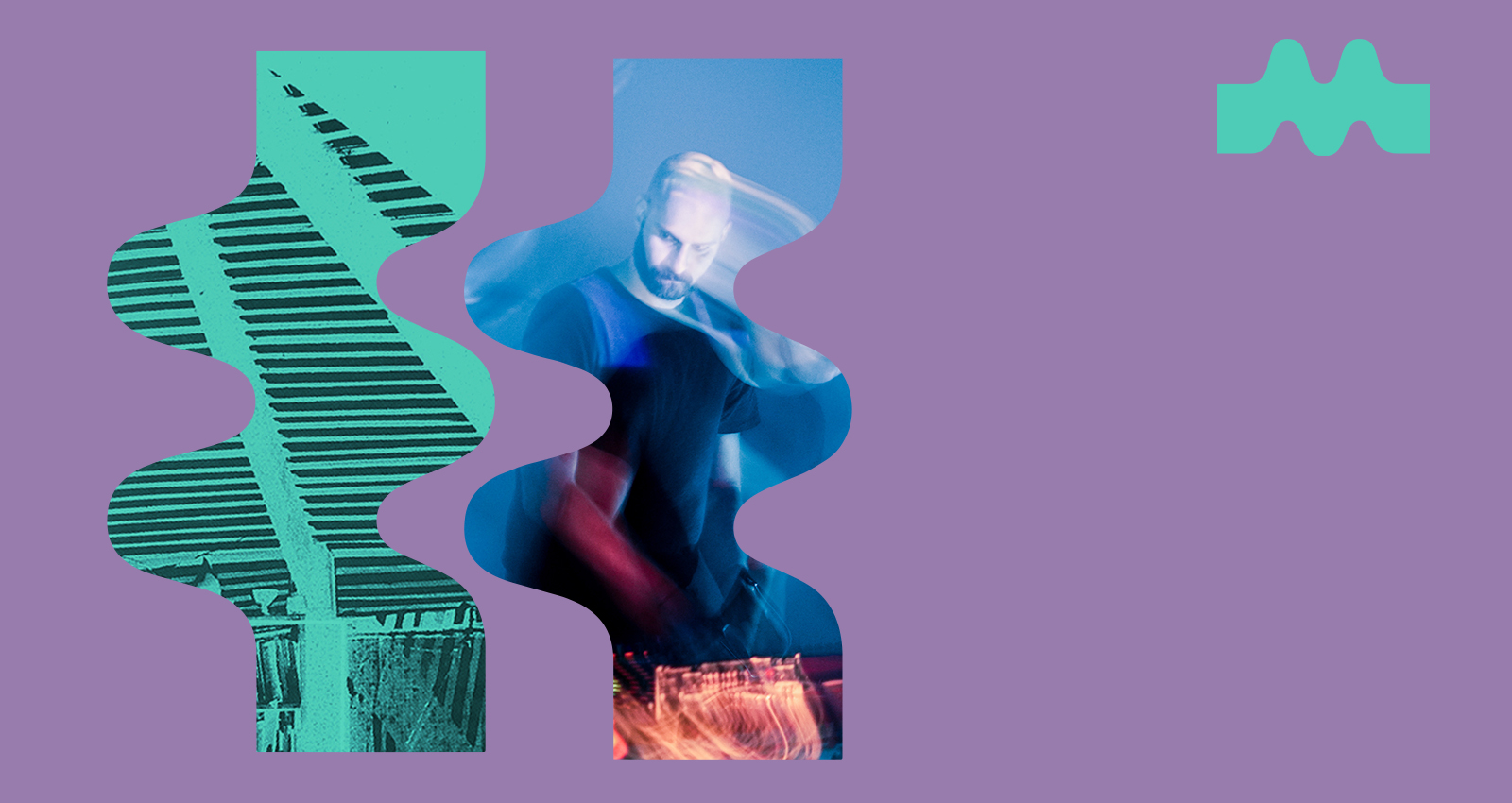 On a broad societal level, things aren't looking so hot in 2023. But if you're a fan of ambient music, this year couldn't get any better. Clocking in at 13 stellar records, July's roundup of great atmospheric music on Bandcamp presents a smattering of different sounds that push the boundaries of the genre. From Natural Wonder Beauty Concept's IDM-pop crossover to Saloli's ode to being a bear to cosmic country standouts from Hayden Pedigo and William Tyler, this month brought a ton of unignorable new sounds to zone out to.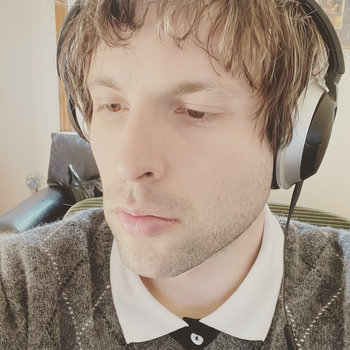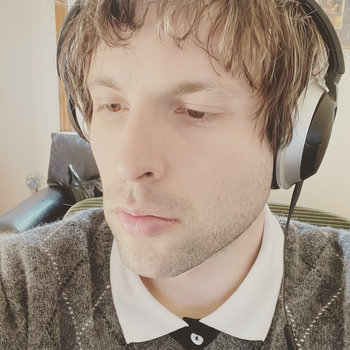 Merch for this release:
Vinyl LP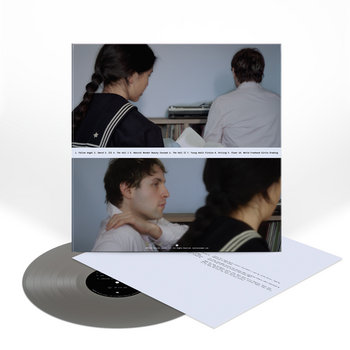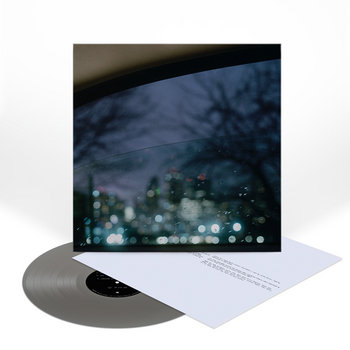 Ana Roxanne and Brian Piñeyro straddle opposite ends of the ambient spectrum. Roxanne's airy strain of R&B-tinged pop has cemented its place as one of the most straightforward sounds on the kranky roster. Meanwhile, Piñeyro found his footing in a tasteful corner of the club scene, putting out dubby instrumental reggaetón under monikers including DJ Python and Luis. After sparking an online friendship and meeting in the flesh in New York City, the duo decided to team up for a record as Natural Wonder Beauty Concept.
The project's self-titled debut came to life slowly between Los Angeles and New York, as the artists navigated grueling post-pandemic tour schedules. It finally arrives via indie stalwart Mexican Summer, and toys with glitchy songwriting that feels indebted to Kid A-era Radiohead, IDM, and trip-hop. Its 10 tracks are stylistically varied, yet united by contemplative restlessness. On "III," Roxanne and Piñeyro trade Dean Blunt-y verses over a trap-laced beat, while "The Veil II" is carried by nothing but sparse acoustic guitar playing and otherworldly chimes. The most exciting moment comes with the title track, which contrasts an uptempo jungle groove and slow-motion vocal chops for one of the best electronic tracks of the year. Natural Wonder Beauty Concept is at once angelic and inventive, a partnership that plays as much like a marketable step forward as a cult favorite in the making.
Merch for this release:
Vinyl LP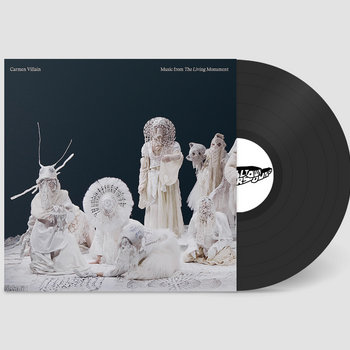 For an artist who has gotten the remix treatment from DJ Python and Parris, Carmen Villain's music is surprisingly more withdrawn than it is ravey. The Norwegian-Mexican model-turned-producer's new EP, Music for The Living Monument, is particularly misty. The pieces here are centered on droning, gently-unfurling synths that seem to hover in some tunnel far removed from time and space. The record came to life as a soundtrack for the Eszter Salamon dance performance "Model 0.10: The Living Monument," but rarely feels like it should inspire movement. This intriguing dichotomy reinforces how Villain thrives when she allows herself to be as much of a contemporary sound artist as a traditional electronic musician.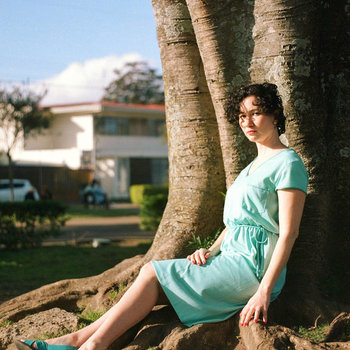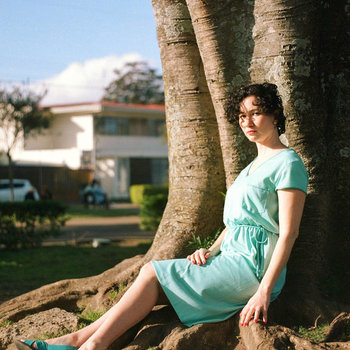 Merch for this release:
Vinyl LP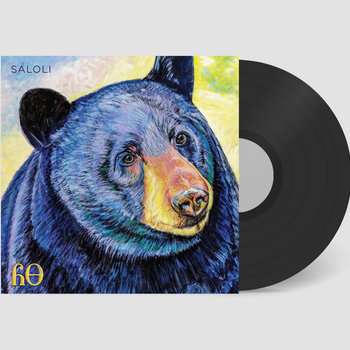 There's a simplistic quality to Saloli's Canyon, but that doesn't mean it isn't deeply thoughtful. Centered on trebly sounds drawn from a Sequential Circuits MultiTrak synth run through a delay pedal, the new album from the Portland, Oregon musician finds her exploring her Cherokee roots by stepping into the mind of a bear. Each track channels a unique emotion or landscape. At some points, things are whimsical and cutesy; at others, searing and epic. It all comes together to feel like the hypothetical score to some avant-garde nature documentary. Bright and full of life, Canyon marries escapism and tradition.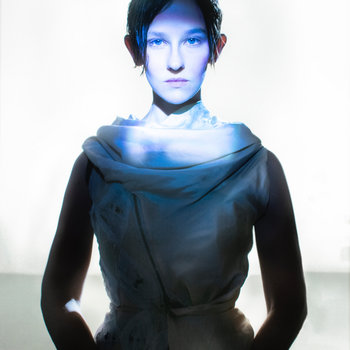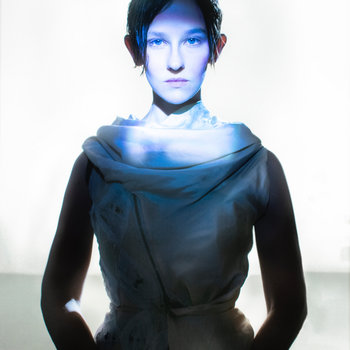 Merch for this release:
Vinyl LP, Compact Disc (CD)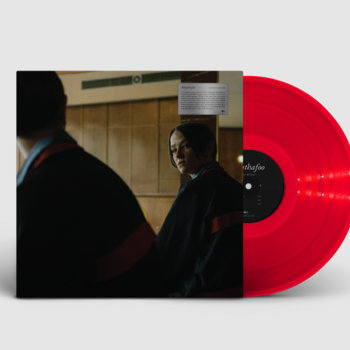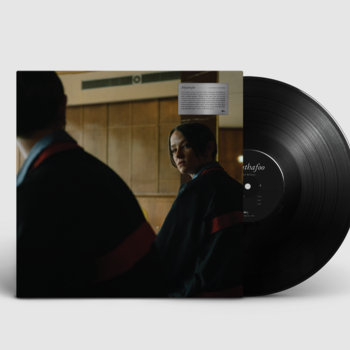 Caterina Barbieri twists the traditions of 20th century Minimalism into wiry, futuristic shapes. On her new record, Myuthafoo, the Milan-based artist draws from the theory textbook and rave in equal measure. The record possesses a similar gnarled, mind-altering quality to her 2019 release, Ecstatic Computation, which is billed as its sister album. The six tracks here are centered on sharp modular synth tones that ping around one's headphones like rapid flashes from a strobe. Even at its sweetest, the album calls to mind barren sci-fi imagery. Myuthafoo draws the listener into a deceptively uncomfortable trance, an exploration of electronic music at its most mystical and alien.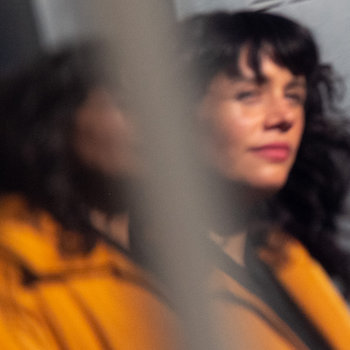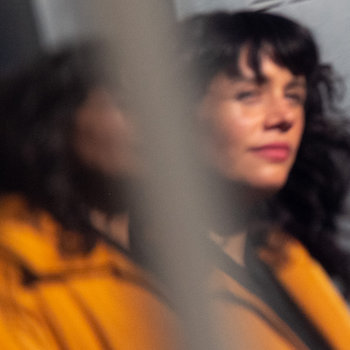 Merch for this release:
Vinyl LP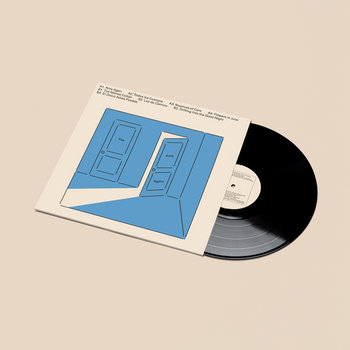 Shaped by a period of death and change, Ylia's Ame Agaru wears its heavy heart on its sleeve. The new record from the Spanish artist came to life, the liner notes say, as she grappled with the deaths of two family members and a pet, as well as a breakup. And while the end result doesn't sound quite as hopeless as it could given how downright shitty that time in her life must have been, it courses with stoic resolution all the same. Barbed synths, airy guitars, and glowering woodwinds come together to create crackling aural zones. The listening experience feels like staring into the depth of a body of water, realizing the nothingness beneath you. Austere, yet poignant, it's the most downcast record put out by Philip Sherburne and Albert Salinas's label Balmat to date.
Merch for this release:
Cassette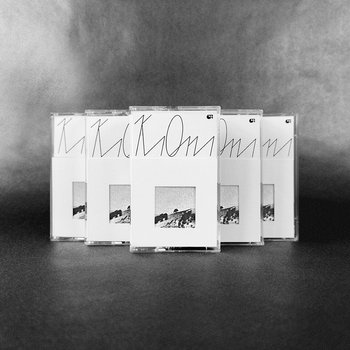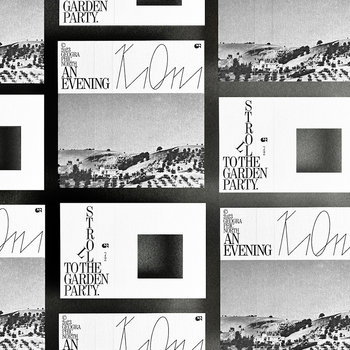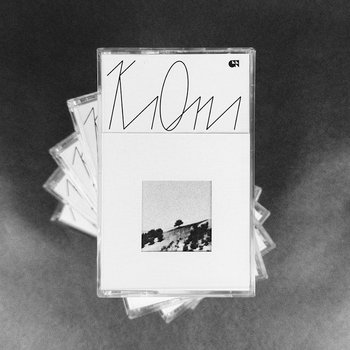 Los Angeles online radio station dublab is synonymous with the best of what Southern California's experimental scene has to offer. Near the heart of the station is Chuck Soo-Hoo, who hosts the show Contact Wave and handles membership services. But Soo-Hoo isn't just a champion of groundbreaking broadcast—he also makes music under the moniker Ki Oni. His new album for Geographic North, An Evening Stroll to the Garden Party, draws from themes of romance. It's made up of two sprawling, serene soundscapes that burble and quiver like the fluttering heartbeat of someone with a newfound crush. From front to back, the record lives up to its verdant title—music that brims with passion.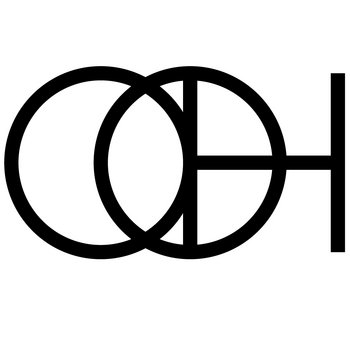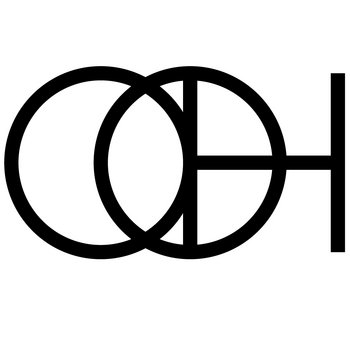 Merch for this release:
7" Vinyl, Cassette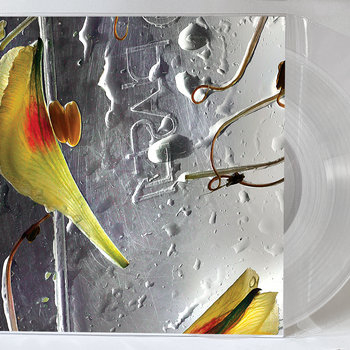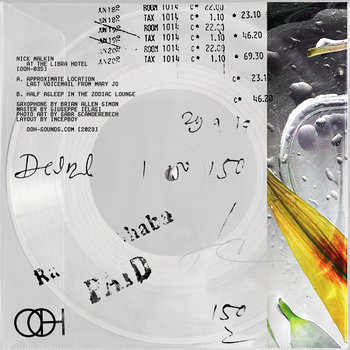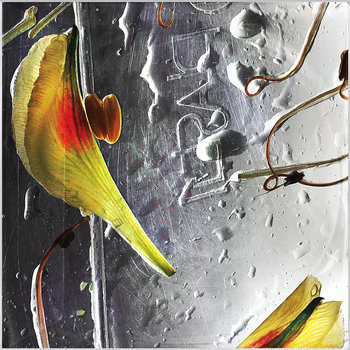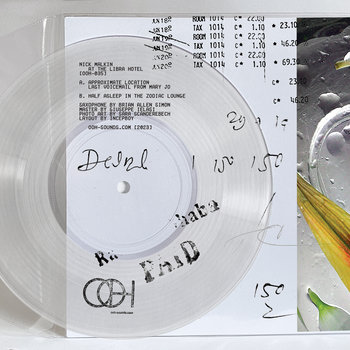 On a recent collaboration with mu tate for Ilian Tape (which arrived under the moniker nimu), Los Angeles artist Nick Malkin explored the darkest side of his formula. That record found the NTS resident and postgeography founder painting woozy sonic landscapes that felt like they were wafting in on a thick cloud of smog. Malkin's new effort for OOH-Sounds, At The Libra Hotel, presents a warm contrast to that last release. The ode to the titular Koreatown landmark traverses more placid terrain this time around, as if specifically designed for listening on stoned, contemplative afternoons. Jazzy organic instrumentation is faintly warbled by dubby mixing, helping the whole thing play like the soundtrack to some imaginary neo-noir film. Taken alongside last month's nimu release, these psychedelic, diurnal tracks reinforce Malkin's range.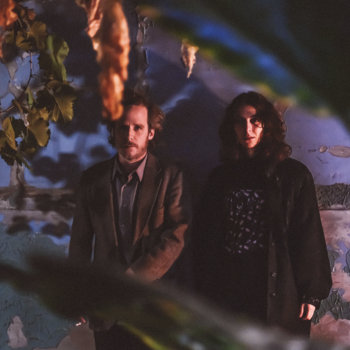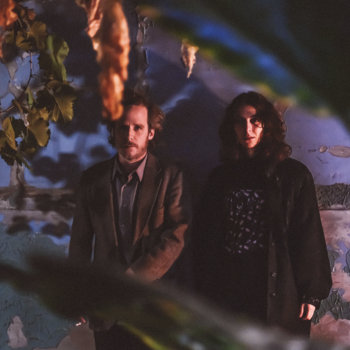 Merch for this release:
Cassette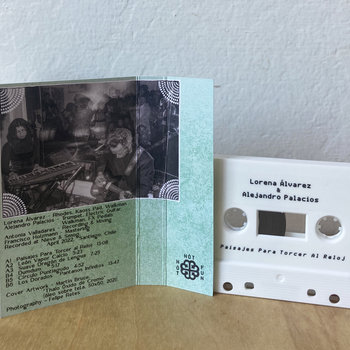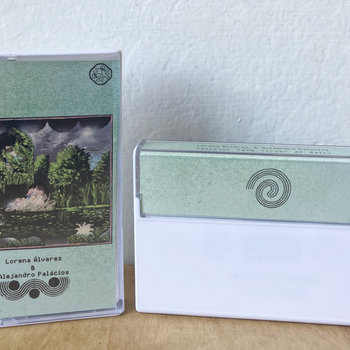 My sophomore year of college, I tapped into a YouTube algorithm dominated by semi-obscure album bootlegs. So many of the records that were served to me—Walter Wanderley's Rainforest; Haruomi Hosono's Watering A Flower; Dorothy Ashby's Afro-Harping—had a profound impact on my taste at that formative age. While most of those releases were ultimately not as archaic as they seemed during that heady teenage summer, learning to relish the magic of discovery is something that permanently shaped my creative drive.
Paisajes Para Torcer al Reloj by Lorena Álvarez & Alejandro Palacios taps into that same sense of jazzy mysticism, like a dusty reissue of some long-forgotten '60s jam session. The humid, surrealistic album arrives via Not Not Fun, and the liner notes fittingly cite artists like Jon Hassell, Terry Riley, and Don Cherry as key sources of inspiration. It was recorded during a Nieve & Smog arts residency in Santiago, Chile, and is centered on blocky Rhodes electric piano playing peppered with trumpet and guitar. The whole thing is murky and soothing, cultivating a cocoon-like trance. Painting in a pastel hue, Paisajes Para Torcer al Reloj arrives just in time to score a summer of buzzed evening walks.
Merch for this release:
Vinyl LP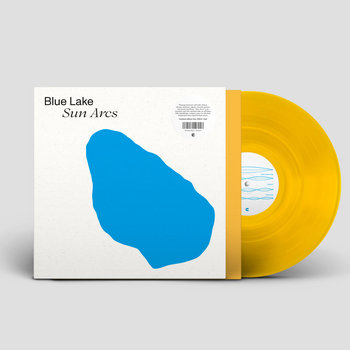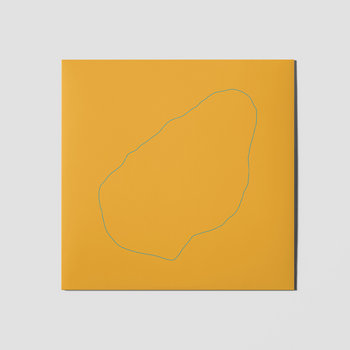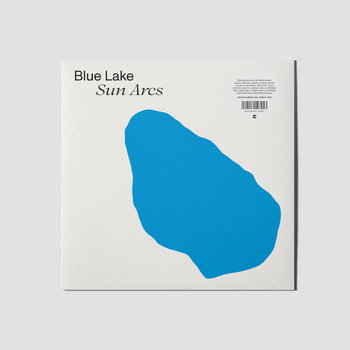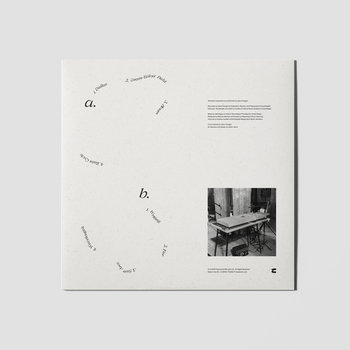 Centered on earthy guitars, electroacoustic percussion, and a custom built 48-string zither, Blue Lake's Sun Arcs shares a name with a 1974 Don Cherry record. And while it isn't quite free jazz, its energy is clearly indebted to the Texas-born, Copenhagen-based trumpet player's freewheeling tendencies. The record came to life in an isolated cabin in the Swedish forest, and ponders being an American in Scandinavia; it reflects the introverted placidity of the surroundings that shaped it. Waterfalling glissandos rest atop ornate backdrops of percussion and guitar. The whole thing sounds like it's playfully bouncing up and down on some strange golden gelatin, just lightly enough to keep from shattering a fragile surface. Zither-driven experimental music often plays like an unspoken homage to the boundless work of Laraaji. But in Dungan's hands, the instrument takes on a character of its own—a tool for sonic refreshment as much as spiritualism.
Merch for this release:
Vinyl LP, T-Shirt/Shirt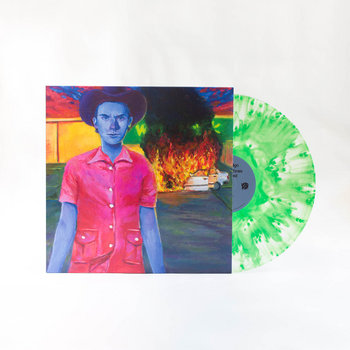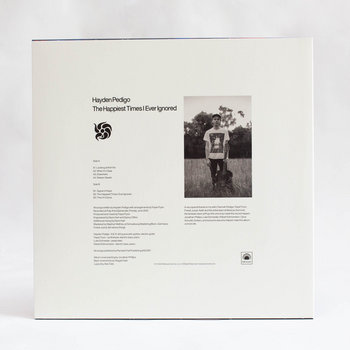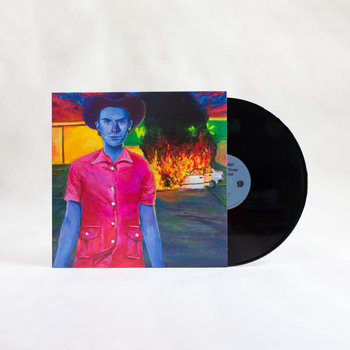 Guitarist Hayden Pedigo is a unique character. Homeschooled by truckers in the small town of Amarillo, Texas, he ran an eccentric city council campaign at 25 that thrust him into the spotlight and pointed people towards his folk-y instrumental music. In recent years, Pedigo has somehow used his clout in the experimental scene to pivot to high fashion, modeling for chic institutions like Gucci. His new album, The Happiest Times I Ever Ignored, mirrors the energy of his free-spirited persona. Where Pedigo's past albums were texturally varied, this record is wedded to a steadfast emotional tone. It was recorded at Pulp Arts in Gainesville, Florida, and embraces the tropes of cosmic country and American primitivism. Across seven tracks, intricate melodies and vast strumming cultivates a tender, melancholic atmosphere. The Happiest Times I Ever Ignored begs to score a drive down some dusky highway, grappling with life's ups and downs.
Merch for this release:
Vinyl LP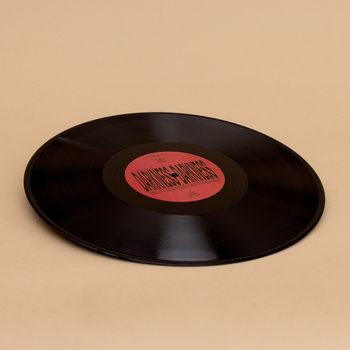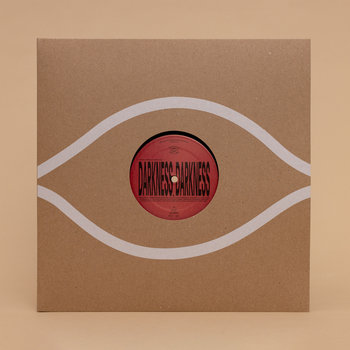 It feels like Kieran Hebden (Four Tet) has devoted 2023 to some elaborate, unspoken scheme. After headlining Coachella and Madison Square Garden alongside bros-turned-collaborators Fred again.. and Skrillex, he put out the blissful downtempo track "Three Drums" and used his label Text to back a collaboration between Fred again.. and Brian Eno. Hebden has now returned with a project in tandem with Nashville cosmic country legend William Tyler, which couldn't be further removed from the boisterous dance music he was dropping just a few months ago. A-side "Darkness, Darkness" is built on loping drums, dry horn samples, and distorted guitar jamming. The 12-inch's back half, "No Services," is comparably withdrawn, an exercise in pure ambience. Over seven minutes, resonant piano chords rest atop faint fretboard scraping. The whole thing is united by funky earthiness, an unlikely partnership that harkens back to Hebden's "folktronica" roots while showcasing Tyler's grooviest side.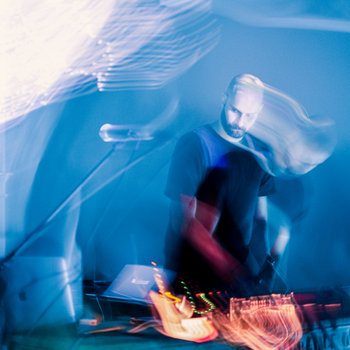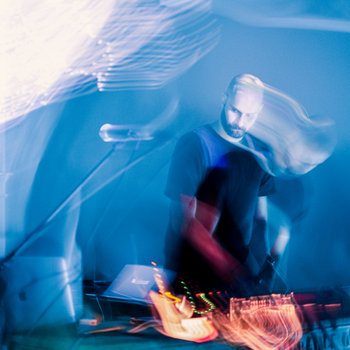 Merch for this release:
Cassette, T-Shirt/Shirt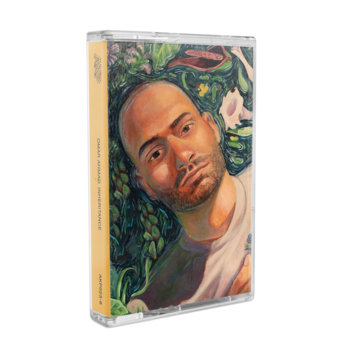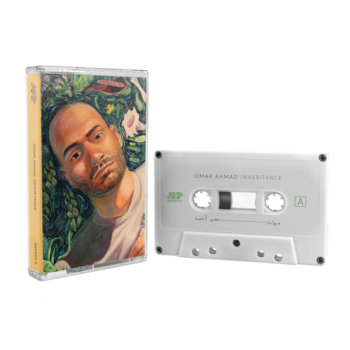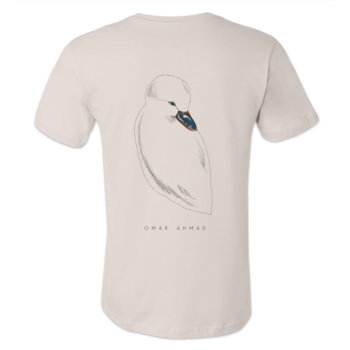 Omar Ahmad is an unjustly overlooked cornerstone of the Brooklyn experimental scene. Frequently booking shows and performing around the city, the Palestinian-American artist thrives by eschewing genre while being reverent of tradition. Ahmad's solo debut, Inheritance, arrives via rising Los Angeles avant-garde label AKP Recordings, and ponders themes of ownership and inheritance on war-ravaged Palestinian land. The music on the record is fittingly pensive and stoic; plodding synth lines and string work rest atop '80s-tinged grooves and distant voice recordings. Inheritance highlights the politicized capabilities of a genre that is all-too-often synonymous with dissociation.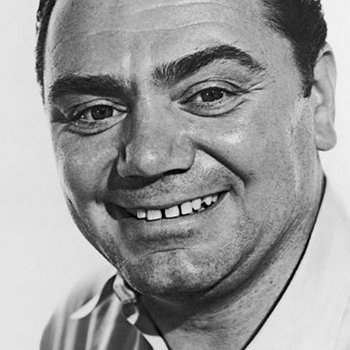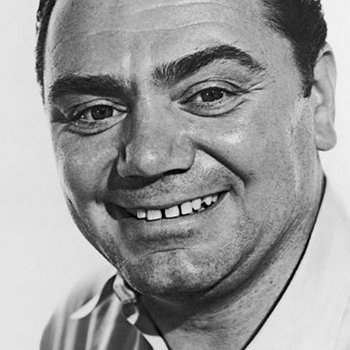 Merch for this release:
Vinyl LP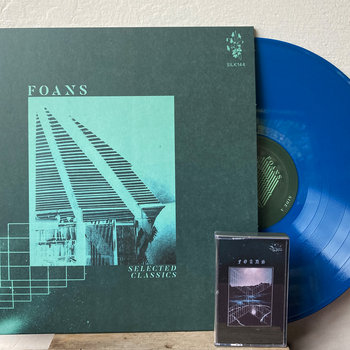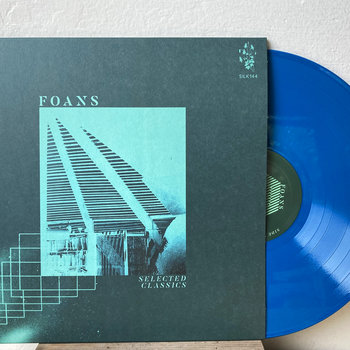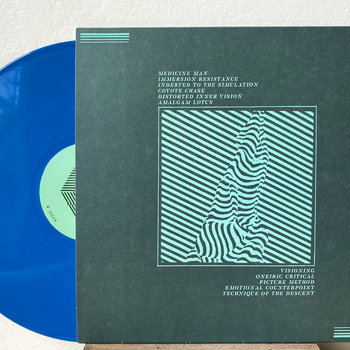 If Jan Jelinek's microhouse opus Loop Finding Jazz Records was repurposed for The Simpsons' cartoon universe, it would probably sound a lot like FOANS's Selected Classics. The record from Colorado-based producer Andrew Dahabrah was sourced from a six hour, 100-track Bandcamp upload titled Classics, which was meant to be the final-ever FOANS output. Ultimately, Dahabrah decided to keep the project going, and whittled down 11 of those cuts for a vinyl reissue via 100% Silk. The dancey music here is featherweight, but thrums with dark intensity—it seems fitting that Dahabrah was grinding seven days a week as an electrician in oil fields as he worked these pieces up. The album is always propulsive, yet never quite eschews its essence of experimentation. Distant vocal chops rest atop compact house grooves and electro-bent basslines. Bridging discomfort with playfulness, Selected Classics captures the feeling of watching a beautiful sunset fall over a horizon dotted with nuclear reactors.