BANDCAMP NAVIGATOR
Bandcamp Navigator, May 2023
By Robert Newsome · Illustration by Jim Stoten · May 31, 2023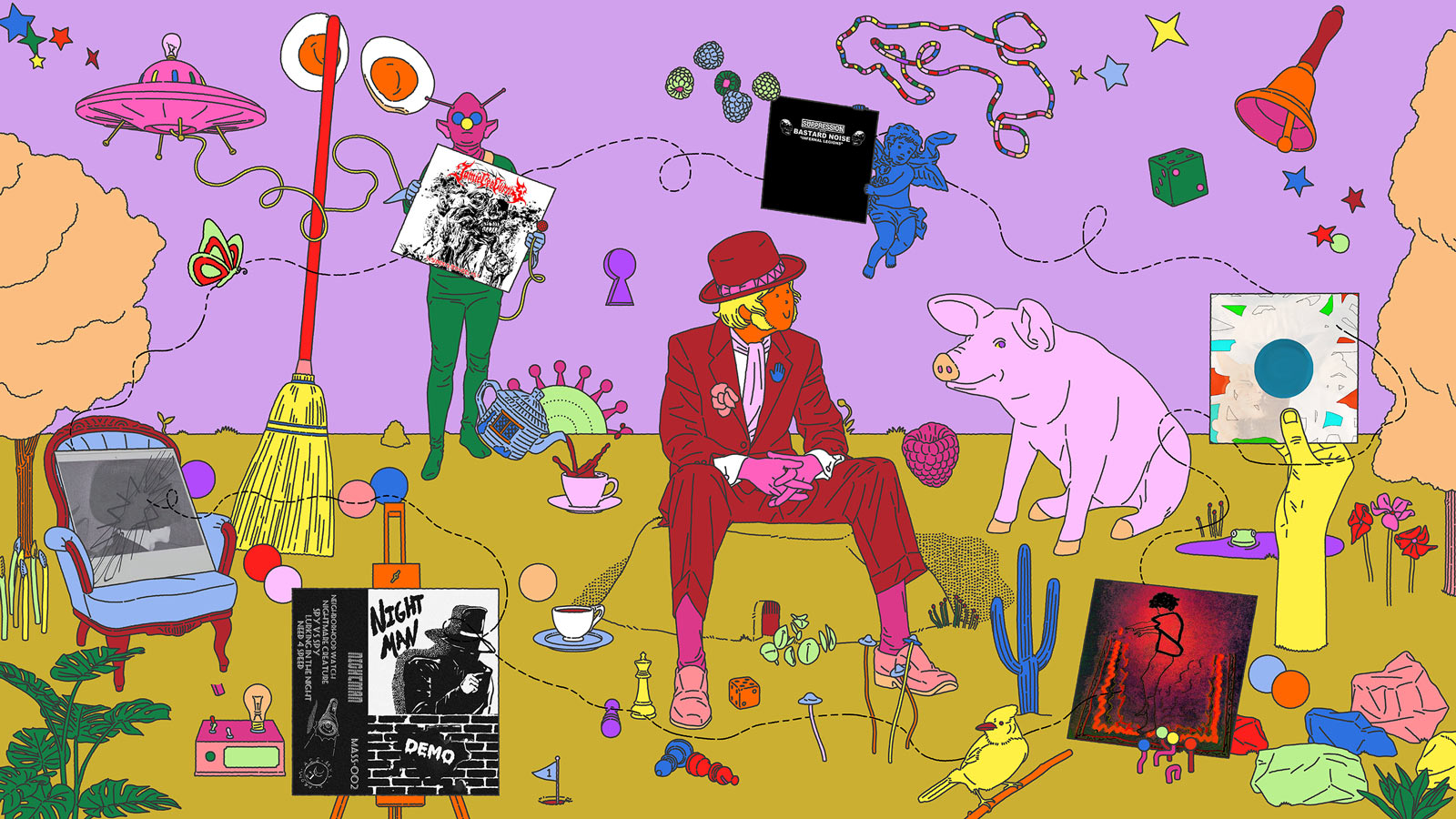 The past month was an unusually busy one for me. That's okay. It happens about this time every year. I've come to expect it, and I have ways of dealing with it. One of those ways is listening to the loudest, fastest, noisiest music I can find. Not content to leave this in my own home, I'm bringing you along with me.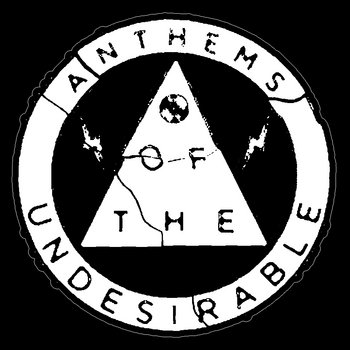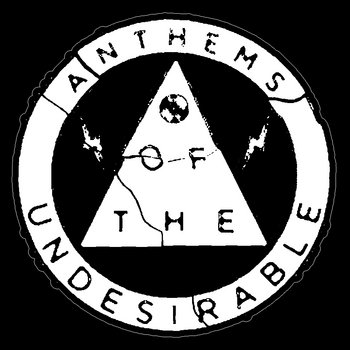 Merch for this release:
Vinyl LP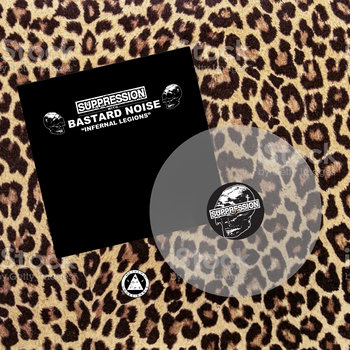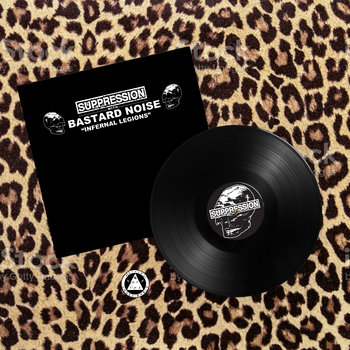 Richmond, Virginia noise/grindcore band Suppression has, like most bands of those styles, released their fair share of split records. Their latest, on a casual glance, may appear to be another one. It's not; this is a collaboration. Infernal Legions is the sound of two powerful veteran DIY collectives colliding, and the results are just as potent and devastating as you would expect. The balance here is perfect. Whether it's the injection of piercing noise into a furious grinding blast as heard on the 27-second "History on Repeat," or a call-and-response interplay of bottom-heavy riffs and electronic noise as on "Infernal Legions of Blood Soaked Minions," every aspect of this recording is amplified and uplifted by the alliance of these two powers. This probably would have been an exceptional split release, but Suppression with Bastard Noise instead of Suppression and Bastard Noise is a next-level experience. If you're familiar with either of these groups, you kind of know what you're getting into here. I know I did. But your expectations, like mine, will be exceeded.
You knew we were going to find the #grindcore tag under that split. Let's follow it and see how much louder and faster we can get.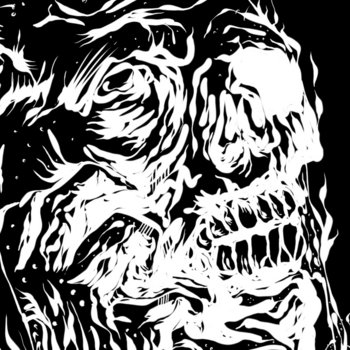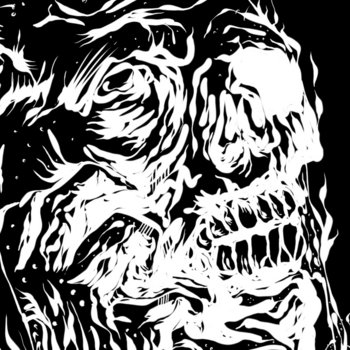 The notes for this album say, simply, "Grindcore. No relation to the actress." This is one of the funniest things I've read on a release page, and I've read a lot of 'em. But you know what? They're right. This Jamie Lee Curtis lives in the grindcore neighborhood that's just on the border with metal. Listen to the ripping solo in "Preaching Into the Fire" or the mid-paced headbanging riffs of "Shattered Orbital Cavities" for some of the more explicit metal influences—but don't worry; there's no overuse of flashy techniques here. Check out "Thin Blue Chyme" or  "Pulverized Cortex," for example, for a taste of the locked-in hyperspeed assault one might expect from one's grindcore. That latter song's title, by the way, is also the entirety of the track's lyrics; while we're on that subject, Jamie Lee Curtis deserves credit for actually having their lyrics available online, a practice that's sadly foregone by many metal, hardcore, and grindcore artists these days.
Continuing the use of obvious tags to map our travels, we're jumping into the ocean of the #metal tag now, jumping from grindcore to black metal.
Merch for this release:
Compact Disc (CD), Cassette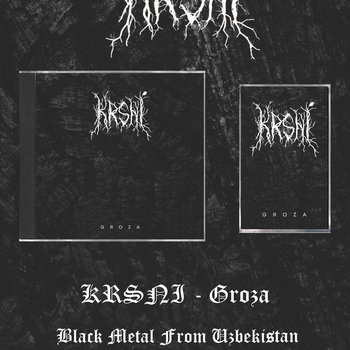 Originally released in 2020, this re-release of Krsnī's debut album comes from the Bogotá-based Masters of Kaos label. In a genre that is known for bombast and, well, chaos, Krsnī stands apart due to their understanding of dynamics. This isn't strictly "rectangular waveform"-style as-loud-and-fast-as-possible black metal. Instead, Krsnī is acutely aware of when to slow things down, when to be just a little quieter in order to give the truly scorching passages even more power. There are moments  throughout the album (especially on the stirring "Wind" and the powerful album-closer "Forest Twilight" that bring to mind the experimentation of a Daydream Nation-era Sonic Youth, both in tone and technique. This isn't to say that Groza won't give more orthodox black metal fans what they're looking for, because it absolutely will. But you'll also hear a band working with a slightly broader sonic palette which allows for surprising and welcome augmentations.
Here in Krsnī's home of #Uzbekistan is where our "yelling music" path ends for now. While we're here, we'll check out the work of an electronic musician.
Seeing the word "breakdancer" in the title, one might go into the experience of this album expecting dance music. That would be pretty much correct. The booming beats and lively tempos are here, but there's also an ominous air of mystery pervasive throughout. It's not explicit, but it's definitely not shy. On "modest entitlement," for example, there's a slight discord in some of the melodies that seep through. Elsewhere, tracks are infused with ghostly minor key sustained tones and eerie theremin-like effects weave themselves through the openings created by staccato drum & bass rhythms. On the slithering "detuned toothpick" synth voices bubble up, taking the rubbery "wwwwwooooowwwww" low-end sound made popular by dubstep artists and warping it into the lament of ghosts trapped inside Ergash-Ma's mix. It's unsettling, but not off-putting. Ergash-Ma is a talented creator of dance music, but their willingness to slightly twist form and see if it remains recognizable, is their greatest strength. Their experiments pay off.
Ergash-Ma's approach to dance music is undeniably #experimental, and we'll use that tag to leap thematically from fracture dance music to an artist pairing electronic sounds with woodwinds.
Carlo Dardanello
Caves
Carlo Dardanello plays saxophone and clarinet. Caves begins with the title track, a slow, menacing piece that centers the expected woodwind sounds. But as the album progresses, it reveals itself to be so much more than an exhibition of woodwind skills. In fact, those instruments often fade away, sometimes literally. On "Neissenço," they're pushed far into the background of the mix, often sounding as though they're heard from a distance, playing at the edge of one's perception. It's when the woodwinds fade away that the true brilliance of Caves is revealed. This isn't a slight toward Dardanello's woodwind skills, because those are clearly evident. But they're coupled here with his facility as an electronic musician, creating vast, sprawling sonic spaces inhabited by otherworldly voices and crawling synthesizer arpeggios. The combination of clarinet and deep synth heard on "Sarùs" is at once relaxing and disconcerting—a microcosm of Caves as a whole, a work which deftly pairs the organic and the electronic with truly remarkable results.
In Dardanello's home of #Italy we're once again picking up the path of harder-edged sounds. Instead of grindcore and metal, though, we're checking in with synth-forward punk.
NIGHTMAN
S/T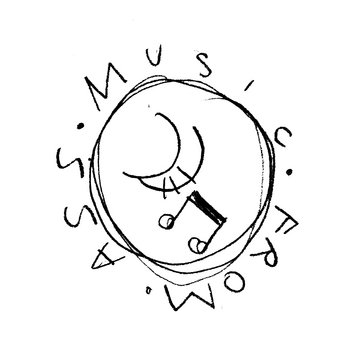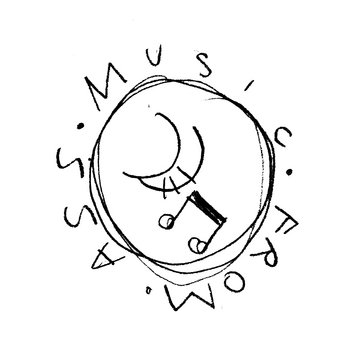 Merch for this release:
Cassette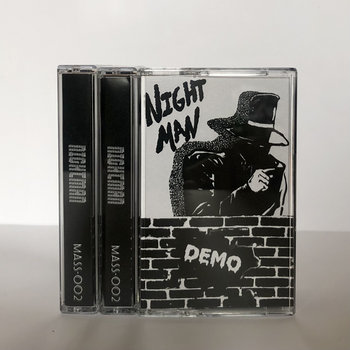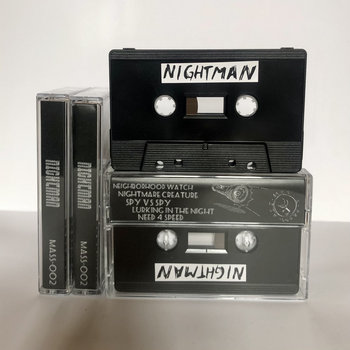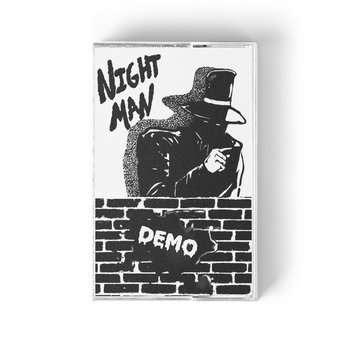 There are times when you just want to kick back and listen to something calming and mellow, and there are times when that sort of thing just won't cut it. For those latter times, there's the NIGHTMAN demo. This is, as far as I can tell, a side project from the person who also records as Zhoop, and is also a short, fast burst of auditory caffeine. A jittery, frantic experience with clattering drum machines, buzzing guitars and blown-out synths. The vocals are halfway between talking and singing, which perfectly suits their musical accompaniment. Every song is over in less than two minutes—showing up, causing a scene, and running away. The synth melodies on these songs adhere remora-like to the chord progressions from the guitar, lending the entire demo a tightly-wound delirium that really heightens the impact. This demo has the ability to crawl into your brain and stay there, leaving you keyed-up and anxious long after the final synth wail fades from your earbuds.
The #synth punk is as varied as "punk" itself, really. All you have to have is a synthesizer and the willingness to use it. That could encompass a huge variety of sounds. Let's check in on a compilation with a focused sonic aesthetic.
Merch for this release:
Cassette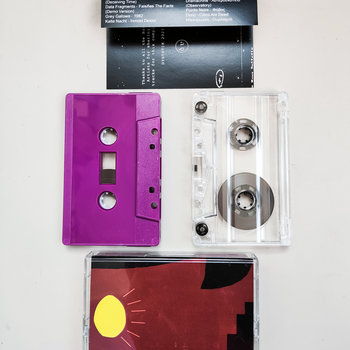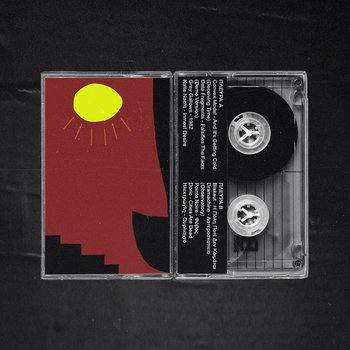 The fun part about most compilation albums is that you're almost certainly going to find an artist you've not terribly familiar with that you like. Sometimes, though, you find a compilation where all of the artists are unfamiliar to you and you immediately want to take action to change that. That's the case for me when I listened to this compilation from Athens's Dystatik Records. Mostly focusing on darkwave and coldwave, these nine tracks offer a snapshot of a scene that is, if this collection is any indication, strong and thriving. Although the genres represented here are stylistically adjacent, there's still variety to be found. Kalte Nacht offers the pounding bass-driven "Inmost Desire," which exhibits a strong EBM influence, while Pointe Noire's "Φ​ο​́​β​ο​ς" owes more to the early synth pop scene of the '80s. Ηλεκτρώγλη closes out the compilation with "Ουρλιαχτό," an undulating downtempo piece with heavily echoing vocals and a growling low-end. Whether this is an introduction to the Greek synth scene for you or if you're already familiar, this compilation is definitely a must-hear.
Evoking rainy, grey cityscapes, the #coldwave tag carries with it a specific aesthetic, one that is exemplified by our next featured artist.
July 2022's П​о​р​т​р​е​т, the debut album from one-person band Kurosawa Kurwa, was an impressive release, but on their second release, their bleak, expansive sound has been refined and focused. The production's improved as well, with vocals that don't stand out in front of the mix but instead melt into it, making the end result a bit more polished and cohesive. Kurosawa Kurwa's music certainly bears a strong and obvious goth/post-punk influence, but there are unpredictable moments of experimentation to be found. Don't worry…the record's not going to turn into deconstructed free jazz, but there's a willingness to try things out, as heard in the combination of grinding and sparkling synth voices that bubble beneath the closing melodies of "Éjva," the keening insect-like buzzing on "Urob​ó​ro​š​e," or the almost-chiptune sound of the percussion on "M​á​jska b​é​reje." In the artist's notes, the person behind Kurosawa Kurwa writes "I don't know why I'm doing this," but it ultimately doesn't really matter. All that matters is that they have, and it's very good. I hope they keep it up.
Although for stylistic purposes, they use the older name of "Leningrad" on their Bandcamp page, Kurosawa Kurwa is based in #Saint Petersburg. That's where we'll find our next featured artist as well, one working with brighter sounds.
Merch for this release:
Compact Disc (CD), Vinyl LP,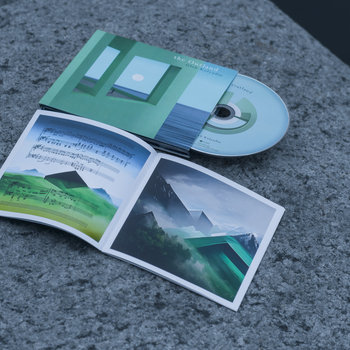 Light, bright, and frequently (though not exclusively) playful, the latest from composer/pianist Gleb Kolyadin combines the technical complexities of the best of '70s prog, the compositional elements of modern classical, and the exuberance of improvisational jazz. Album opener "Voyager" kicks off with a sprightly solo piano line before a flute, bass, lively percussion, and later a few synthesizer voices join in the fun, each expertly interlocking with and weaving through each other while never overpowering Kolyadin's piano. It's his piano that stands alone later on the flowing, wistful "Cascades," stark in its solitude, all accompaniment stripped away. It's a bold declaration of Kolyadin's skill as a composer and a musician. The music reaches a near-overpowering crescendo before receding wavelike to simple sustained chords and individual notes. "Apparatus" brings in distorted electric guitar, adding some chunky riffs to the soaring melodies. Overall, the Outland is a spectacular achievement, a record filled with experimentation, wonder, and joy.
The #fusion tag can mean a lot of different things. By nature, all you really have to do to qualify is take one thing and mix it up with another. Once you've done this, well, that's fusion. We're using the tag to forge a path to our final stop in northern Nigeria.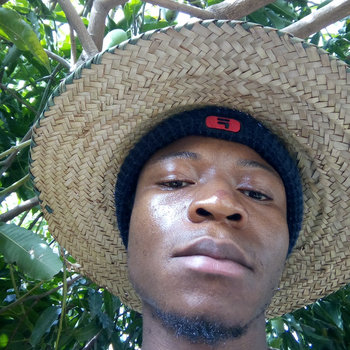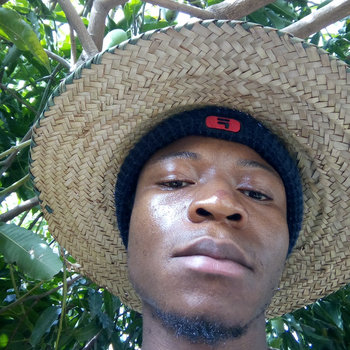 A March release from incredibly prolific Nigerian electronic musician Emoudu, Can A Cat Count Days? continues and expands upon the sound of the It's the Twilight Effect EP released less than a month before. Dense beats with rumbling bass provide support to heavenly synth choruses. Be sure to listen to this one on headphones, because the minute details of Emoudu's work can be surprising. On "THE CAT." a skittering electronic sound travels from one ear to the other, sounding like it's dragging itself across your brain on the way. It's equally unsettling and thrilling. Hip-hop flavored "THE COUNT." pairs a stop/start beat with looped vocal samples to create a kinetic sculpture with sound, gradually adding in explosive elements that continually elevate the track until the final fade-out. The album concludes with two "bonus" continuations of the earlier "HYPOTHESIS" interlude, with the concluding third part using a beat reminiscent of the standard drum tracks programmed into those electronic organs you occasionally find in thrift shops. It would be dismissive to categorize Emoudu as "just" a beatmaker. His entire body of work shows an artist who embraces experimentation to create something special.
Maybe this trip was a little heavier and more aggressive than previous ones have been, but with any journey, some kind of pattern will inevitably begin to emerge. That's part of the fun—not just examining the patterns as they're created, but also the anticipation of what might emerge next time. We'll find out soon.