BANDCAMP NAVIGATOR
Bandcamp Navigator, January 2020: From Swedish Dungeon Synth to Ghanaian Rap
By Robert Newsome · January 13, 2020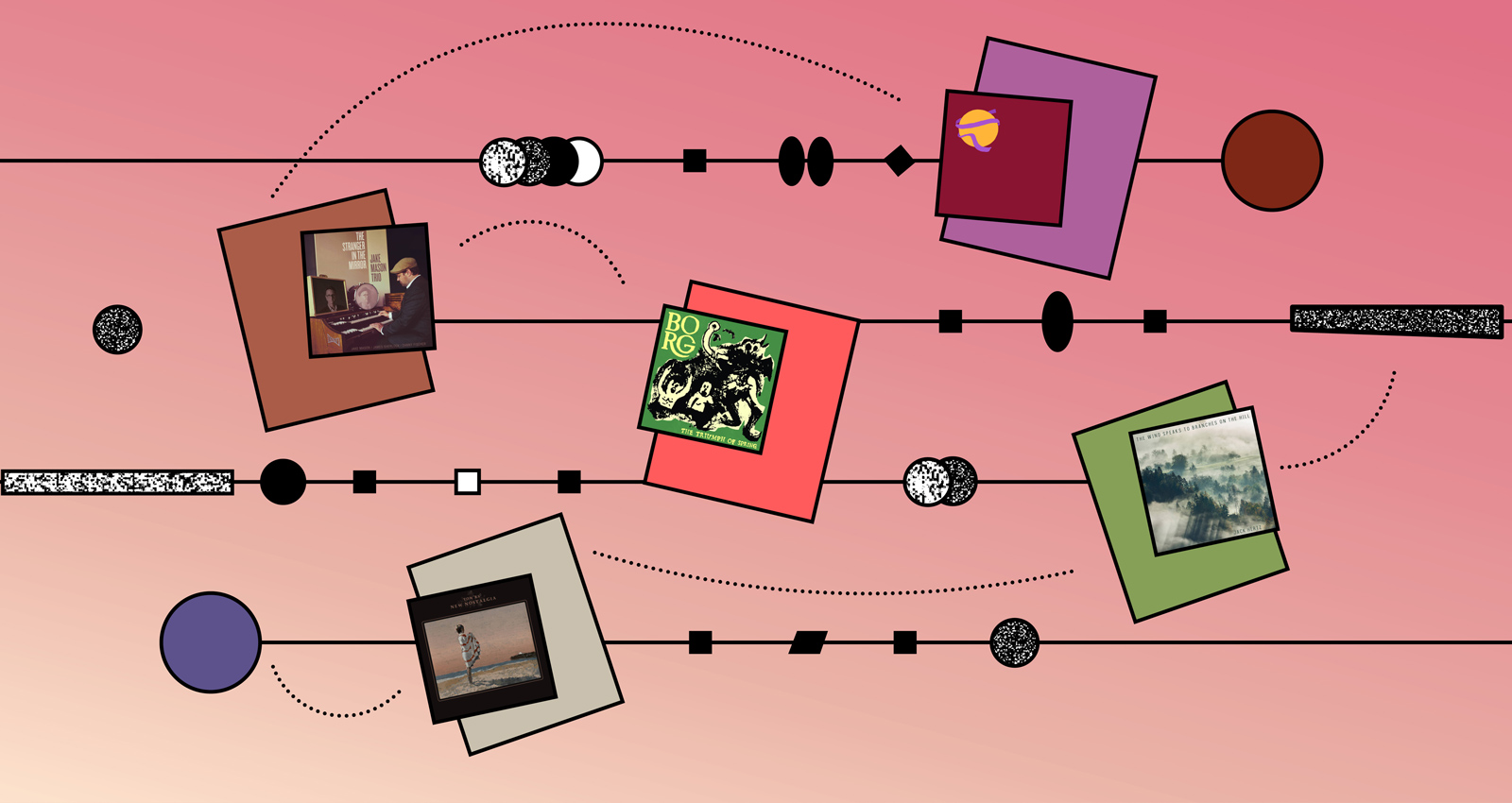 Bandcamp Navigator is a column dedicated to a fan favorite Bandcamp practice: tag-hopping.
As I write this, we're pretty solidly in the middle of winter where I live (in the southern U.S.), and even though the winters here are far from harsh, the mind still wanders at times to spring. It's on it's way. It'll be here before I realize it. The inevitable coming of spring is where we'll begin this journey.
Like the season celebrated in its title, this album, by Swedish dungeon synth/folk artist Borg, comes on strong. It dispels the darkness and celebrates life, presenting lively Renaissance-style works that are wordless odes to warmth, brightness, and rebirth. The sounds here are somewhat foreign to modern ears, though Borg's use of traditional folk instruments (there's definitely at least one crumhorn in here, maybe more) follows a path partially paved by British prog artists Gryphon. Whether you're inside, by a fire, wistfully longing for spring, or outside enjoying warm breezes blowing through budding leaves, The Triumph of Spring provides something fresh and new by reaching far into the past for inspiration.
I realize that this is the second column in a row that has mentioned Gryphon's 1973 self-titled debut, but it's merited. Once you're done listening to the great music in this article, you should probably seek it out. Borg is, as mentioned, from #Sweden, a place where the dawning of spring is likely of greater significance than it is in the more temperate area from which I'm writing this. There are other musicians there who are likely also waiting for spring's arrival—musicians with a somewhat harder edge.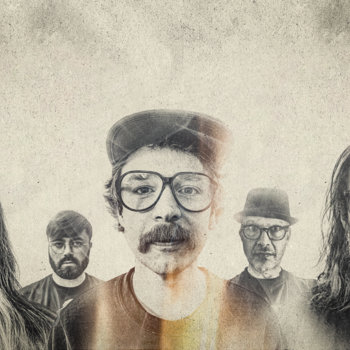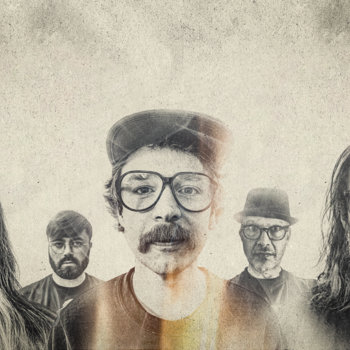 Merch for this release:
7" Vinyl
It all starts with screaming and loud guitars, but as soon as the saxophone shows up, this EP from Stockholm jazz-punks Slutavverkning (their name translates to "felling," as in the act of chopping; there's a hatchet on the 7-inch label as a reminder) lands well outside the norm for what one might expect from Scandinavian punk. These four songs definitely deliver the aggressiveness and politically-minded lyrics typically associated with that scene, but the additional low end and occasional jazzy breaks provided by the baritone sax of Per "Texas" Johansson works amazingly well. The chorus of album closer "Tack och hej" is as catchy as they come.
Slutavverkning sets themselves apart from many of their punk and punk-influenced contemporaries by their use of the #baritone sax. Other musicians tend to employ this instrument in ways we think of as more traditional.
Merch for this release:
Vinyl LP, Compact Disc (CD)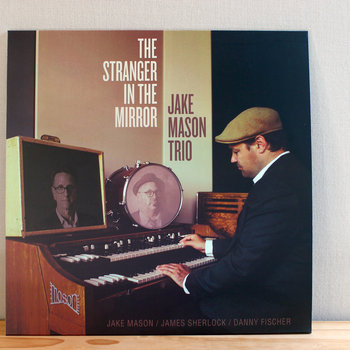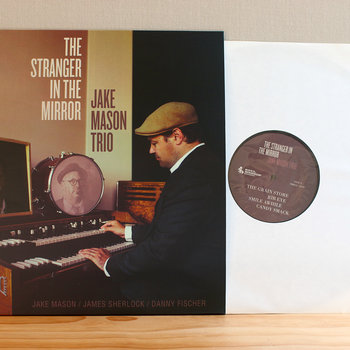 Australian group Jake Mason Trio bring the sound of the organ trio, popular in the mid-20th century, into the modern day. It's clear from the strength of their debut album The Stranger in the Mirror that these guys know their roots. Mason's Hammond organ continues in the tradition laid down by players such as Jack McDuff and Jimmy McGriff; he knows when to lay back and let the guitar and drums carry the load, and when to sing out with a spirited and soulful solo. Album opener "The Grain Store" is a bright, sunny toe-tapper and the perfect lead-in to the brooding title track. Sax player Paul Williamson is brought in for a few tracks here, and fills out the sound, providing a lively solo on the uptempo "Rib Eye." You can tell that the trio had a lot of fun making this music, and that sense of playful enjoyment carries through to the listener.
It's hard not to pick up on the #60s influence in The Stranger in the Mirror. The soul and R&B sounds from that decade are still influencing musicians today, as is quite evident on our next stop on this path.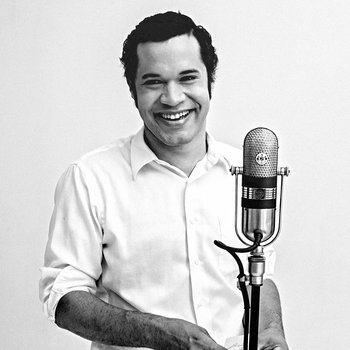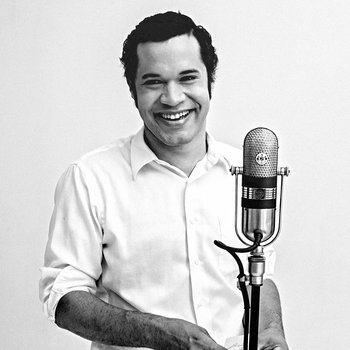 Soul music was a revolutionary political force in the U.S. in the 1960's, and in the hands of Ernest Ernie and the Sincerities, that spirit lives on. Ernest D'Amaso's versatile, emotional voice is backed by a powerful band, bringing the soul, funk, and R&B sounds of the '60s and '70s into the 21st century. The infectious and moving songs on Sincerely Yours… deal with gentrification, poverty, and other systems of inequality alongside personal relationship issues—often, in the span of a single chorus—reinforcing the fact that political issues and personal concerns are inextricably linked. All 14 tracks presented here are great, but "(Here Comes) The Darkness" is a true standout, a funky, soulful mid-tempo mover that hits hard and leaves a lasting impact.
Ernest Ernie & The Sincerities make music that is explicitly #political, though it could be argued that there's no art which isn't political in nature. Politics influences everything we do, including the music we listen to and make, whether it's smooth soul or pastoral folk-influenced rock.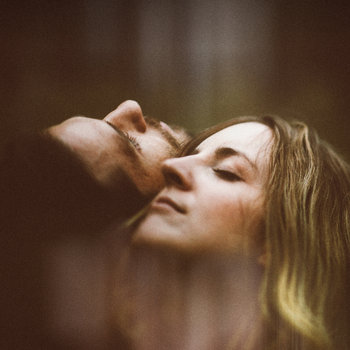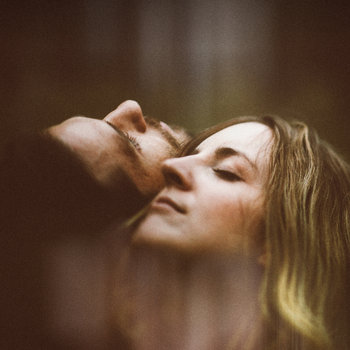 In the liner notes accompanying this release, Tow'rs write about the difficulty in coming up with a title for this, their fourth full-length. They landed on the perfect choice: this album sounds like something familiar from the past, the name of which hovers just out of reach. It's a ghost of a memory, faded, wistful, and an absolute pleasure. Tow'rs blend folk, country, and a '70s "AM Gold" feel to create a deep, easy sound that is brought to new heights by absolutely beautiful vocal harmonies. New Nostalgia may draw on the past, but it's the sound of new growth, of looking forward, and of hope for the future.
The #love tag is one that could easily apply to a significant percentage of all music ever created, so as you can imagine, it gives us a lot to choose from. Focusing in, we find an introspective Detroit MC.
In the video for Detroit rapper Illy Maine's "Falling Freestyle," film locations oscillate between downtown Motor City and a lush wood without the flow skipping a beat. I.m. myself, the album from which "Falling" is taken, plays with this theme throughout. The beats are calm and subdued, echoing the pastoral setting in the video, but Illy Maine's words sound like the city: fast-paced, filled with information with multiple layers of meaning. This is an album-length meditation on staying true to yourself in the midst of everything life throws at you, on making time in the midst of life's day-to-day chaos for reflection. It's a search for solace in the midst of confusion. Illy Maine's voice is calm and measured but still capable of impressive acrobatics, his rhymes are serious and contemplative in theme but dexterously playful in form. Ultimately positive and uplifting, i.m. myself is the sound of an artist searching for a deeper sense of purpose.
Much of i.m. myself is focused on #honesty, a useful concept whether it's utilized in self-examination or in your dealings with others. It's also a concept that can be used to describe a certain type of sincerity and authenticity in the creation of music, as we see with our next featured release.
Mandus Berg
Port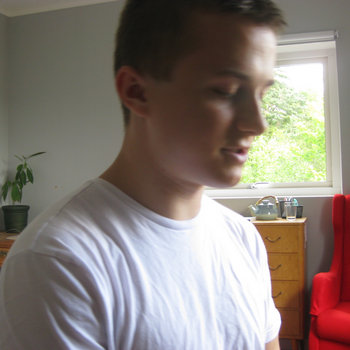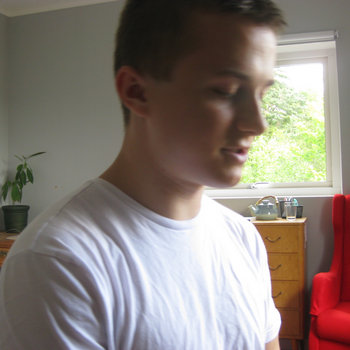 What at first seems like a relatively straightforward folk-punk-influenced singer/songwriter affair quickly opens to reveal some hidden complexities beneath the surface. Berg references influences in the album notes, including The Tallest Man on Earth and Vampire Weekend. Unnamed, but strongly felt, is the late '90s/early '00s work of Chicago's Joan of Arc. Simple melodies sung over acoustic guitar intersect with tape hiss, quick samples, and manipulated vocal runs. Port would be a fine bedroom pop release with just the melodies and lyrics simply presented, but these additional flourishes elevate the album to something truly special.
The #talk tag is one that's often used, as you may expect, for spoken word releases, of which there are an abundance on Bandcamp. We're staying musical on this path, though, and looking at a release that features a different type of talk—the dialogue nature shares with itself.
Merch for this release:
Compact Disc (CD)
Clear, bright chimes sound out over a bubbling synth bed. Half-heard voices speak to one another just on the edge of perception. Light slants through the canopy overhead. This is calming, restful music, created to awaken forest imagery in the listener's mind. As the work progresses, it draws the listener deeper into the forest, farther from the harsh sounds of industrialization and closer to a spirit of communion with nature, celebrating the constant, unintelligible conversations between the elements. Like the forests in whose honor this music was recorded, The Wind Speaks to the Branches on the Hill is multi-layered; its overall atmosphere is peaceful and remote at first glance, but filled with life and activity that reveals itself on closer attention.
The #progressive tag is vast. It applies to synth-driven ambient releases like Jack Hertz's just as it does to things we more traditionally think of as "progressive," like '70s British prog rock. It's also applicable to any musician taking non-standard influences and mixing them to form new and exciting sounds, which brings us to Ghana…
Wanlov the Kubolor
Red Card—The Minstrel Cycle
"Kubolor" is a Ga language word that means "wanderer." This is a more-than-apt description of the sounds found across the latest installment in Wanlov's colored card cycle (which started back in 2007 with Green Card). The music veers from straightforward hip-hop beats to pulsating synth workouts to traditional Western African musical styles, bringing influences from each style into the next, erasing hard borders and creating an amalgam. Wanlov's lyrics, mostly in English, wander as well; he can be at times revolutionary, humorous, and introspective, often within the same track. Wanlov's not alone on this journey. As he travels, he picks up contributors, featuring several artists, like M3NSA and Funsho Ogundipe, throughout the album's run. These voices work together to create an album that's multi-faceted, thought-provoking, and fascinating.
From Sweden to Ghana, from Renaissance-influenced celebrations of spring to Western African dance music, we've covered a lot of ground on this trip, and yet, we've barely scratched the surface. The end of this journey only has me more excited to see what we'll discover next time. Now, go grab a copy of that Gryphon album and study up.