BANDCAMP NAVIGATOR
Bandcamp Navigator, February 2022
By Robert Newsome · March 01, 2022
Bandcamp Navigator is a column dedicated to a fan favorite Bandcamp practice: tag-hopping.
Black metal has hung a significant percentage of its aesthetics on low temperatures. This is, of course, a nod to the Scandinavian roots of the subgenre's second wave, but it works universally. Where I live is far from Scandinavia, and we rarely see snow on the ground. But even though the climate is a bit more temperate, the leaves are off the trees, and it's cloudy outside sometimes. It may not be frostbitten, but it's at least a little grim, and that's enough for me to latch onto as a starting point for our travels this time.
The image of the butterfly (or is it a moth? I'm admittedly no entomologist) on the cover of this album is an apt metaphor for the sounds inside. The delicate wings of this animal are thin and fragile, but able to withstand the elements. Trhä makes black metal, providing all of the swirling fury for which that subgenre is known, but beneath it all, there's a fragility, an elegant crystalline structure bearing the weight of the tempest.
"Ambient Black Metal" is often a descriptor that is used to damn with faint praise artists who, simply put, just don't have riffs. That is not the case here. Trhä most definitely has them and uses them artfully as supporting elements on which to build intricate musical ornamentation. Check out the way the tremolo picking and chime-like tones give way to a towering, stomping riff about three minutes and 20 seconds into "tegëndë dicámbrhëha" only to fade into a distant, floating ambient passage after about a minute—only a temporary lull, as the reverie is jarringly interrupted by yet more shrieking fury. It's truly compelling stuff, with a depth that slowly reveals itself with repeated listening.
Although harsh and at times unsettling, Trhä's brand of black metal is, at times #ambient, and that tag is the road we'll travel to our next stop, an artist working with a very different kind of sound.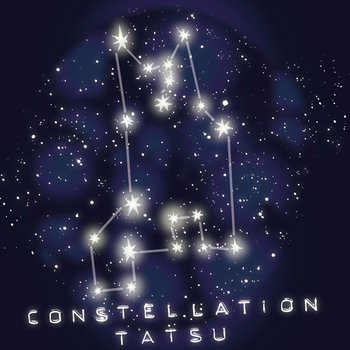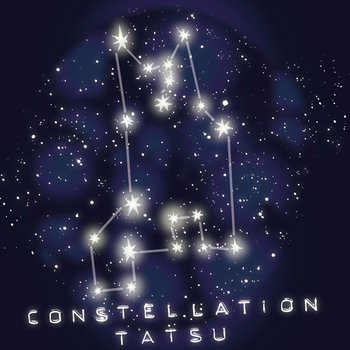 Merch for this release:
, Cassette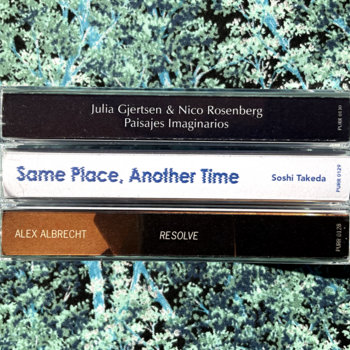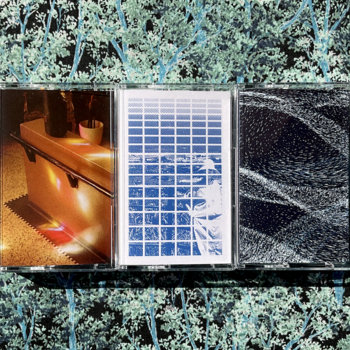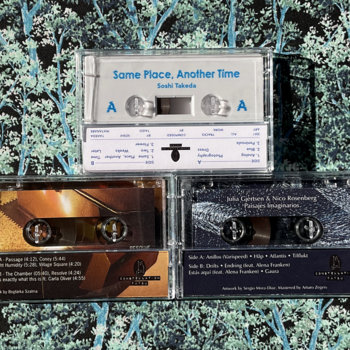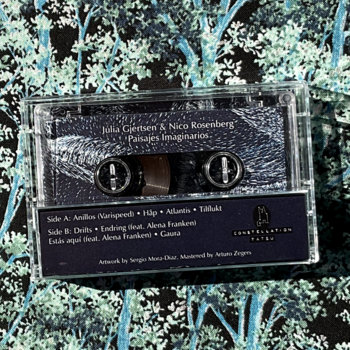 We've discussed this before in this column, but one of the hallmarks of ambient music that is most appealing to me is when elements of the composition sort of bubble up out of the mix, hang out for a while, and then fade away. Knowing that it should be no surprise how absolutely enthralled, I am with this album of tape-manipulated piano recordings mixed with drones and field recordings, among other elements. Album opener "Anillos (Varispeed)" is a concise introduction to the album's instrumental concept and presents the altered piano at the forefront. "Drifts," with its towering synth swells and meditative atmosphere, is a gateway to a world of peaceful imaginary landscapes and blissful escape. At times, the piano approaches a melody; certainly nothing hummable, but enough structure to dig into momentarily before it deteriorates, floating in low-end drones and bubbling arpeggios. As the album progresses, the manipulated acoustic instrument is augmented with other sounds, sometimes partially obscured by them, sometimes working together in harmony, but always unexpected, curious, and alluring.
The #synth tag is probably the most-traveled "instrument" tag in this column. What can I say? I love synthesizers. Our next artist, I think it's safe to say, does too.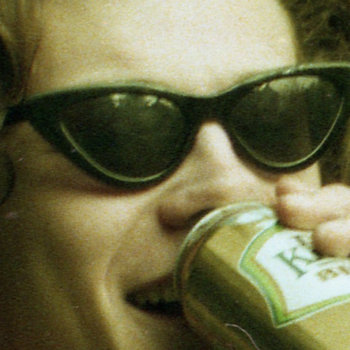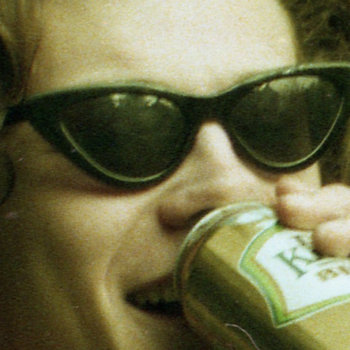 Taking the influence of the more "danceable" end of the '80s post-punk continuum and burying it in a dense layer of fuzz and haze, the latest from London's Mystery Season is a shiny collection of minimalist pop gems. Album opener "Dust with a Capital D" takes Robert Smith's guitar tone and swirls it around in a mix with a snarling bass guitar and a hyperactive drum machine (and liberal use of the ol' flange pedal). "Peppermint's My Crime" bounces along on high vocal harmonies and handclaps, a perfectly fine pop number until the horn section shows up and kicks the proceedings into something absolutely transcendent. It's good enough that they come back a few minutes later in "Peppermint's Reprise." Filled with memorable melodies and fresh takes on familiar sounds, Too Much, Too Soon, Tomorrow is a consistent delight.
We're staying on some pretty big roads this time around, but none of them have been as big as where we're going next. The #rock tag is, as you would expect, immense. Somehow we're going to narrow it down to a reissue of some South American metal.
I've been listening to heavy metal pretty much since I was old enough to form my own musical opinions. When I start thinking that I might know a little bit about the subject, something like this comes along to let me know how little I actually understand. These recordings are the demos and early releases from a Brazilian band whose sound combines elements of "power metal" (not the modern style with galloping double bass drums and synthesizer virtuosity, but the early style practiced by artists like Jag Panzer, Riot, or Manilla Road) and late '80s thrash. The sound quality here is, well, "demo quality," which is to say a little rough, but anyone with an interest in solid riffs and full-speed-ahead performance has certainly learned to appreciate a little tape hiss in the mix. Early versions of tracks from Avalon's 1989 split release with fellow Brazilian headbangers Megahertz are the standouts here, but from start to finish, this collection showcases a band exploring aggression, speed, and—showcased by their version here of the traditional "Greensleeves"—a sprinkle of theatricality. I may be slightly embarrassed to admit I'm finding out about Avalon three decades late, but that doesn't make me any less glad that I finally got there.
Although Avalon is a Brazilian band, former member Frank Almendra lives and makes music in #Austin, Texas now. Using this tag allows us to jump to another Austin artist with a very different sound.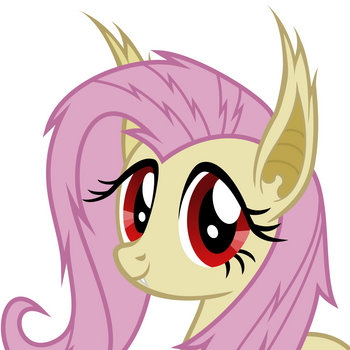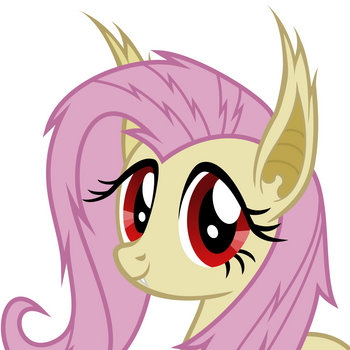 Austin beatmaker/rapper Cake! (not to be confused with the chart-topping '90s band) shines bright on their latest EP. Staying true to the aesthetic of Cake!'s previous work, this one's filled with glittering, shimmery synth washes over bass-heavy beats accompanied by hard-edged lyrics. Ranging from issues of racial, sexual, and gender politics to references to anime and manga, Cake!'s rhymes are a perfect blend of heavy and light, glittery Day-Glo aesthetics masking a heavy, aggressive undercurrent—like a prismatic rainbow paint job on a Sherman tank. The sunny hooks on "cardamon <3" are evidence of Cake!'s exploration of new techniques, the vocals floating above a dreamy flute loop. In the notes on this release, Cake! tells us it's something to hold listeners over until the release of a full-length album. This strength of this EP has me anxiously awaiting that release announcement.
The #bedroom rap tag can vary in style from simple, lo-fi, one-person productions to genre-spanning albums featuring multiple guest artists. It's the latter end of that continuum that this tag takes us to for our next stop.
Dan Mansion's voice is elastic, ranging from a soulful high tenor to a smooth deeper register. This elasticity is enhanced by his liberal use of vocal effects, manipulating his already versatile vocals into a warbling, stuttering delivery, most evident on the laid-back-yet-bouncy "CP TIME" and the upbeat, propulsive "WINE n DINE." Mansion's musical sensibilities pair rumbling, trunk-rattling bass with bubbly synth lines and drum machine patterns that are minimal but just slightly more off-kilter than the standard boom-bap. The menacing (and appropriately titled) "BROCK LESNAR" presents a more bellicose side of the rapper with its dark, suffocating beats and hoarse, shouted vocals. Mansion also knows that music is more fun with friends, and the guest features on four of these seven tracks provide variety and depth beyond what Mansion himself brings to the proceedings. Mansion's voice is a fresh and unusual one, and this EP proves he's a talent worth watching.
Dan Mansion is from #Baltimore, a city whose hardcore/punk scene has given us the anarcho-punk of A//Political, the chaotic hardcore of Universal Order of Armageddon, the grindcore-influenced metal of Misery Index, and the genre-bending Turnstile. Our next stop is a Baltimore band with a more straightforward hardcore approach.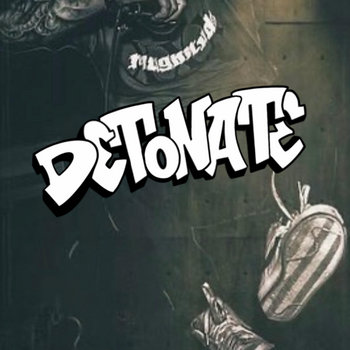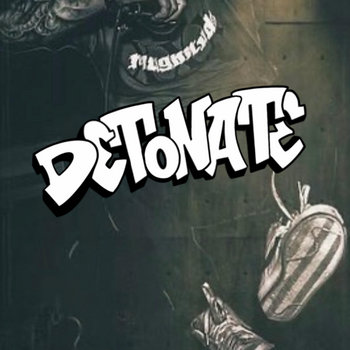 Simple, powerful, and effective, Detonate brings everything I want from a hardcore demo (and, although not something I consider a requirement, the graffiti-style logo on the cover sure doesn't hurt). Slow intros leading into fast double-time verses? Check! Rubbery, thudding bass guitar holding the sound together? Check! Breakdowns? Absolutely check! The vocals here are shouted, but there's a melodic flow to the delivery that makes them catchy while maintaining the expected forcefulness. The transition from staccato riffs into the breakdown around a minute and half into "Bite Your Tongue" is absolute perfection. I've long maintained that when it's done right, there's not much better than hardcore. Detonate does it right.
Maybe it's the easy road to jump to the #punk tag from Detonate's demo, but that's fine. That road leads us to another hardcore release from a city almost 5,000 miles away from Baltimore.
Tax on Joy's mid-2021 EP Неположительный герой was one of my favorite releases of last year, and now, six months later, they're back with 4 more tracks of fast-paced hard-hitting melodic hardcore that recalls Dag Nasty, Verbal Assault, Government Issue, and maybe a little later-period 7 Seconds thrown in for good measure. Vocalists Ivan Grechikhin and Dmitry Kozlov walk that fine line bordering shouting and singing, delivering lyrics heavy with introspection (and one full-on straight edge anthem featuring Moscow hardcore crew Big X Foot). The guitar work here is excellent. You've got the essential crunchy riffs and occasional finger-pointing breakdowns, but there are also a few soaring solos leaping out of the low-end storm. This release, in conjunction with recent rippers from bands like Current Blood, The Bojarski, and the wrestling-themed Монреальский Альбом are proof that there's a strong hardcore scene in Tula, Russia, and the rest of us should be paying attention.
While we're exploring artists from #Russia, let's turn from Tax on Joy's melodic hardcore to an artist working with more traditional Russian song styles.
Merch for this release:
Compact Disc (CD)
Sometimes, my decisions on what records to write about are incredibly easy. Look at this album cover. Look at that rakishly handsome face, that sly smile, the jaunty angle of that hat, the casual angle of that cigarette. How can you not need to know what this guy's got going on? I am so incredibly glad I did. After serving in the Soviet Army, Willi Tokarev became a singer and in 1974 emigrated to the United States. This, his second album, released in 1981, was a hit among the New York Russian immigrant community. Light and bouncy, these songs roll along breezily, propelled by Russian folk touches most evident in the accordion-forward accompaniment. My comprehension of Russian is all but non-existent, but I'm told that these are humorous tales of life in the Russian criminal underworld, which makes them similar in theme—as well as occasionally in instrumentation and style—to Mexican narcocorridos. Tokarev (who died in 2019) had a long and varied career, a small fraction of which is present on Bandcamp. This album, though, is my favorite of the bunch. It's non-stop fun; an absolute delight.
The #singer songwriter tag crosses several genres, but we're staying with the "folk" part of it for our final stop. Instead of traditional Russian sounds, we're focusing now on a document from the late '60s/early '70s folk scene in the United States.
Merch for this release:
2 x Vinyl LP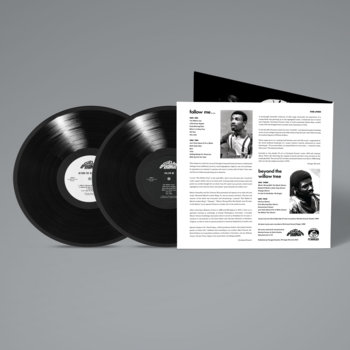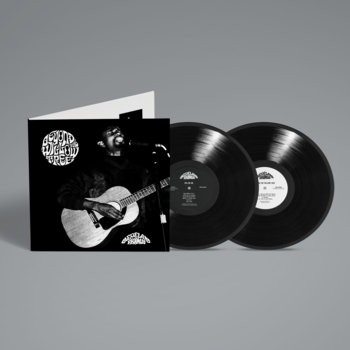 Chances are, if you know Cleveland Francis at all, you know him as "Cleve" Francis, the artist behind a string of Billboard "Hot Country Songs" singles in the early '90s. It's also possible that you know him as the recently-retired president of Mount Vernon Cardiology Associates in Virginia, but we're sticking to music here. Francis's first musical love, though, was folk music, and this collection of his early recordings from the late '60s and early '70s show the depth of that love. Stirring, contemplative, and emotionally moving, these songs are the story of an artist determined to reject the racial stereotypes of the time and follow his own bliss. There are a few cover songs here (including a wonderful, intimate performance of Roger Miller's "Little Green Apples") but where the material truly shines is on the politically-minded material like "It's Got To Get Better" and the stirring "Ballad of Martin Luther King." This reissue of Francis's first album (and contemporary singles and demos) is as urgent, immediate, and touching today as it was upon its release 50 years ago.
Cleveland Francis's record is a great stopping point this time around for me, because I'm (as of this writing) having a hard time not just starting the album over as soon as it ends. My hope is that you'll also find something that works its way into your life and demands that kind of repeat listening on your own travels. I promise to break out of that loop, though, in time to meet you back here for our next trip.