ALBUM OF THE DAY
Various Artists, "Doom Mix, Vol. IV"
By J. Edward Keyes · April 09, 2020
​
​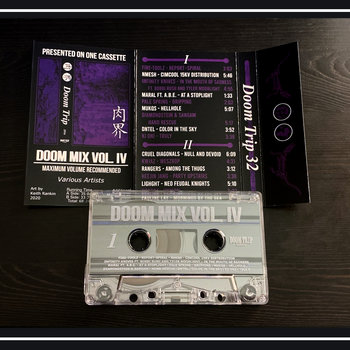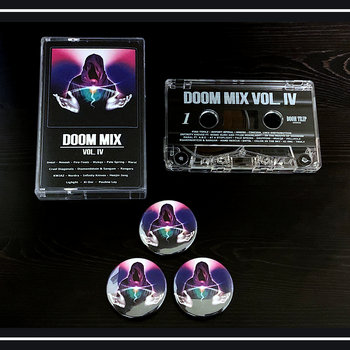 .
00:10 / 00:58
Merch for this release:
Cassette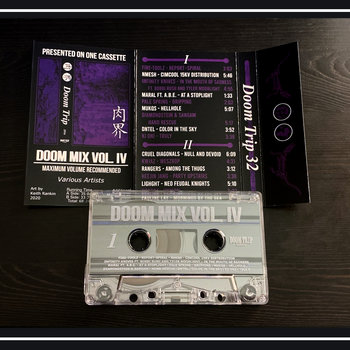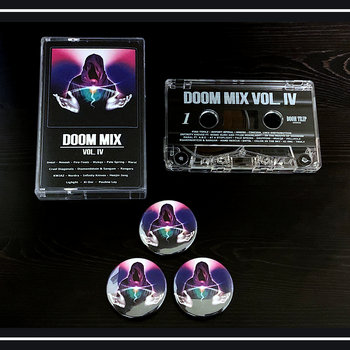 When it was released in 2017, the first installment of the Doom Mix series seemed to serve a purpose that was as much practical as aesthetic. Featuring tracks by under-the-radar avant electronic artists like Tarkamt, Jeremy Bible, and HOTT MT, the album was an introduction to the then-fledgling label Doom Trip, which at the time only had seven releases to its name. A lot has changed in the three years since the release of that inaugural volume and this month's fourth installment. Doom Trip has gone from a scrappy outlier to a respected name among cultists, with albums by Pale Spring, Diamondstein, and Sangam netting positive press in scene outlets like Tiny Mix Tapes, Dazed Digital, and Resident Advisor. The Doom Mix series, too, has gone from being an introductory handshake with an unknown label to a meticulous documentation of the growing experimental electronic scene. The fourth installment is the most formidable to date, featuring tracks from established adventurists like Fire-Toolz, Nmesh, Mukqs, and Dntel.
Musically, it's also the most visceral and immediate. By assembling a cast of characters whose music is defined—in many ways—by their unconventional approach to rhythm, Doom Mix IV feels more physical than the chapters that preceded it. Nmesh's "Cimcool 15KV Distribution" lays vocal snippets ripped from sci-fi films over a drum track that pirrups and rat-a-tats relentlessly—near the 2:30 mark, it approaches the kind of bass-heavy wallop the Bomb Squad would have lent to a classic Public Enemy record. Mukqs, the musical alias of Hausu Mountain's Max Allison, contributes a characteristically hectic piece, bouncing a high-pitched synth tone across a skull-splitting bass drum. Even Diamondstein and Sangam, whose work tends toward drifting ambiance, turn in a piece defined by its scrambling, nearly drum & bass, percussion track.
There are moments of reprieve. Pale Spring, whose CYGNUS was one of last year's quiet delights, turns in the elegant torch song "Dripping," and Pauline Lay's album-closing "Mornings By the Sea," where rippling keys float against empty air, has the tranquility of a closing prayer. But the prevailing mood on Doom Mix IV is one of giddy exultation and furious motion—a much-needed pulse-quickener after endless sedentary weeks.