ALBUM OF THE DAY
Vanessa Wagner, "Mirrored"
By Vanessa Ague · November 18, 2022
​
​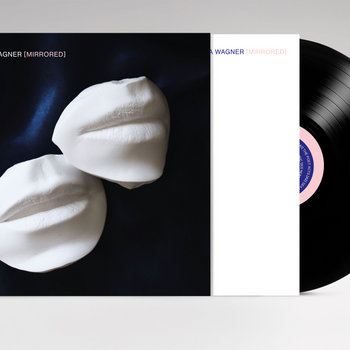 .
00:10 / 00:58
Merch for this release:
Vinyl LP, Compact Disc (CD)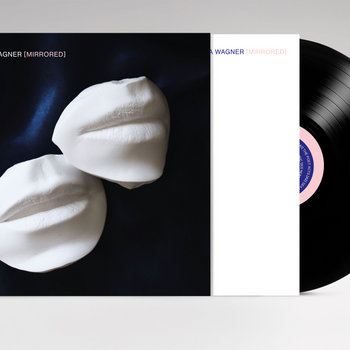 French classical pianist Vanessa Wagner first explored minimalism in 2016 with the release of Statea, a collaborative record with producer Murcof that matched her intimate interpretations with electronics. It planted the seed for her next records, showing how Wagner's meticulous yet fluid technique can unlock deep feelings: 2019's Inland and March 2022's Study of the Invisible both emphasize a sense of poignancy and reflection. Her latest release Mirrored continues along the same path, but this time, Wagner showcases her flexibility, effortlessly bouncing between fast-paced rhythms and serene contemplation to illustrate the potent emotions hidden within the simplest of melodies.
While all the pieces Wagner plays on Mirrored can be categorized as minimalist, they each come to the style from a different lens. Moondog's and Philip Glass' works highlight an early generation of Western minimalist composers, while Camille Pépin, whose impressionistic works branch out of the 20th century American avant-garde, represents the current trajectory. Ryuichi Sakamoto's work draws inspiration from electronic music and composers like John Cage, bridging styles and disciplines. While each piece offers a slightly different perspective, Wagner seamlessly pairs them, emphasizing the subtlest changes in tone.
Throughout, Wagner's nuanced playing creates a delicate flow. During Glass' rumbling "Étude No. 4," she powerfully strokes each note, letting her tempo ebb and flow with the motion of the music. Glass' lamenting "Étude No. 2" comes next, and Wagner changes over to rounded, elongated tones, creating a sense of deep rumination. But it's Pepin's "Number 1" that best showcases Wagner's flexibility: At first, she strikes her piano with a thunderous rhythm, gradually lightening up with each pulse of a heart-wrenching melody. In just a few minutes, she changes again, playing airy, twinkly pitches with a gentle touch, and by the end, she reaches a state of buoyancy, energetically leaping between each note, only to fade back down to a sense of moody reflection.
The final two pieces on Mirrored, Melaine Dalibert's "Six + Six" and Sylvain Chauveau's "Mineral," both conjure a sense of radiant meditation, finding a moment of solace after the vigor of earlier tracks like Pepin's. Here, Wagner's playing is at its most delicate and vulnerable, letting each note ring with a mix of wistfulness and dreaminess, leaving us in a state of gentle reverie that echoes long after the notes have finished. It's a fitting way to end the record, one final reminder that simplicity doesn't have to be surface-level—it can cut right to the heart.