ALBUM OF THE DAY
Rich Ruth, "I Survived, It's Over"
By Piotr Orlov · August 10, 2022
​
​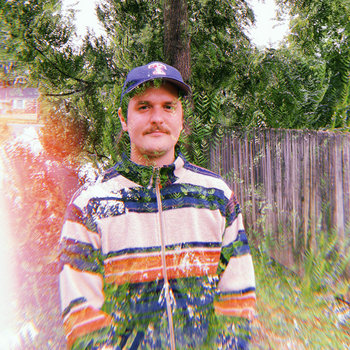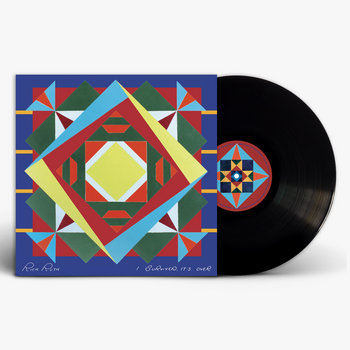 .
00:10 / 00:58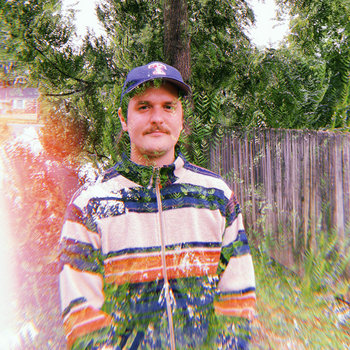 Merch for this release:
Compact Disc (CD), Cassette, T-Shirt/Shirt, Vinyl LP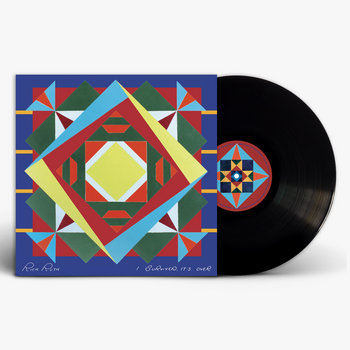 What happens when cosmic Americana embraces ambient, and vice versa? That's the question at the center of I Survived, It's Over, the third album from Nashville multi-instrumentalist Michael "Rich" Ruth. Ruth, who made his first appearance over a decade ago with the sprawling, brass-amended psychedelic rock band Kansas Bible Company, spends most of his days adding noisy guitars and synths to albums by a loose network of Music City and Bible Belt musicians who occupy the weirder corners of the jam band underground. Ruth's own albums embrace ambient music—both the kosmische of Eno/Cluster as well as the processed melodic lines of Sam Gendel and Sam Wilkes. But Ruth works best when embracing a more broad, complex palette, writing music that pairs odd textures and melodies, bringing them into songs stacked with strange harmonies and juxtapositions. His 2019 debut Calming Signals was already full of easy-on-the-ears synth acceptance, and fraught with a narrative tension that never let things get too easy. (Tenor saxophone meets a 303? Yes, please!) Ruth's debut for Third Man (and thus, his highest-profile album to date) goes to even greater lengths to get spiritual.
It's no surprise that I Survived, It's Over was mixed by John McEntire, drummer/producer for equally meticulous sonic polymaths Tortoise. Ruth's desire to find common ground between, say, Alice Coltrane and Gram Parsons, or Circles Around the Sun and Bitchin Bajas—that equal measure of earthiness and transcendence—is not to dissimilar to that of the iconic Chicago post-rock group. The album features a few Ruth regulars—drummer Reuben Gingrich, acoustic bassist Cameron Carrus, saxophonists Caleb Hickman and Sam Que—along with a few newcomers to the fold (most prominently, saxophonist Jared Selner, flutist Valerie Adams, and Whit Wright on pedal steel). Accordingly, it feels much more like a community offering than prior "solo, with guests" rides.
All seven tracks come with an established lean-back pocket, whether through the sequencers or the rhythm section, never accepting stillness. But they truly fly when the baritone saxophones, electric strings, synths, and flutes all blast away together, or pair off into weird, Fourth World excursions distinctly built on ragas and spirituals. On "Heavy and Earthbound," Ruth's synths connect the rhythm section with Selner and Que's Ayler-like intergalactic R&B lines, while simultaneously embedding the piece with a techno after-taste. On "Angel Slide," acoustic strings and synths set a percolating allegro for Carrus' bowed upright, Hickman's affected horn, and Adams' flute to dive-bomb around. The culmination is wonderfully bizarre music, as stylized as an art school syllabus, yet as natural as breathing.