ALBUM OF THE DAY
Raw Poetic Feat. Damu the Fudgemunk, "Away Back In"
By John Morrison · August 23, 2023
​
​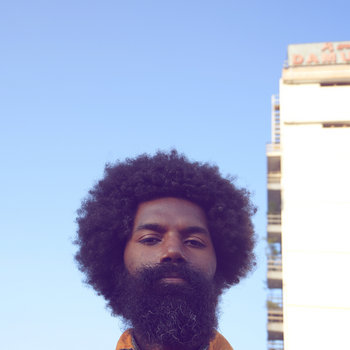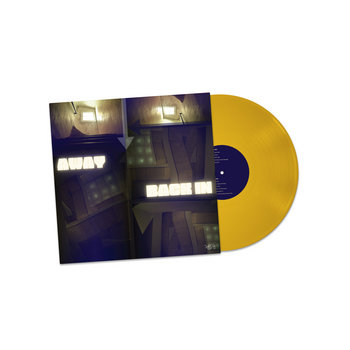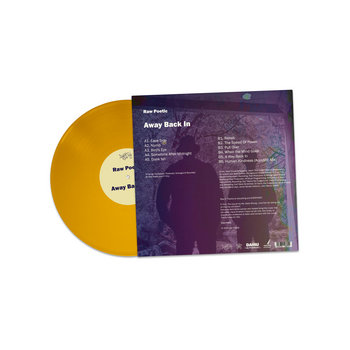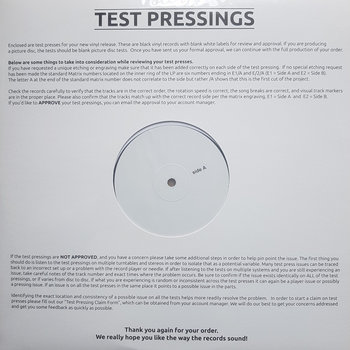 .
00:10 / 00:58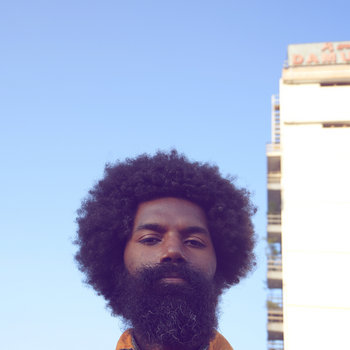 Merch for this release:
Vinyl LP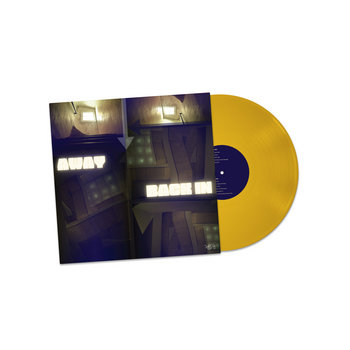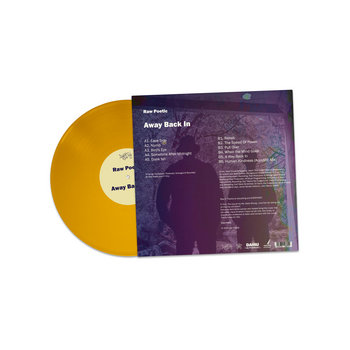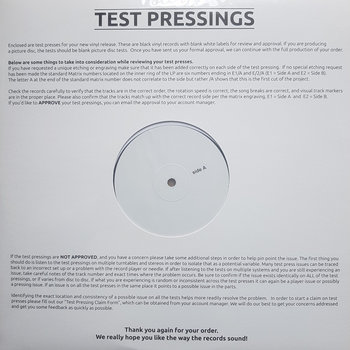 For the last two decades or so, MC Jason Moore, producer/DJ Damu The Fudgemunk, and guitarist Patrick Fritz have created some of the most colorful underground hip-hop around. Last year's Lamenated Skies was a complex, jazz-infused album full of musical twists and turns to match and accentuate its emotional depth. On their latest album, Away Back In, the trio plants a lush world of sound at the place where hip-hop, jazz, and soul meet.

The album opens with "Ease Side," a breezy anthem made for cruising. Moore rides the beat with a calm, relaxed presence, at times switching his cadence to match Fritz's chords. The song is pulled together by a chorus with a simple hook insisting that, for the moment, "We don't have to worry at all." "Numb" is built around sleepy guitar chords and a booming, dusty drum beat. The rough drums and smooth guitar create an interesting contrast of textures. "Bird's Eye" ups the energy with a distorted lead guitar and head-knocking beat; Moore's voice is hypnotizing as he spirals into the repeated mantra, "Oh lord, I don't mind sunshine/ Oh lord, I don't mind sometimes." 
Throughout Away Back In, Moore's lyrics are impressionistic, with sharp bits of truth that shine through undeniably. "Dank Ish" is a meditation on drinking that Moore spins into a rich metaphor for struggle and perseverance. Like much of the lyrics throughout Away Back In, "Dank Ish" doesn't lead the listener to a point with definitive statements and heavy-handed moralizing. Lines like "I'm not the battle type. I'd rather battle life to get me ready for whatever's in the after life," on the song "Sometime After Midnight," offers a sober assessment of Moore's own mortality and priorities.

Part of the dynamism of Away Back In lies in the fact that the album is the result of a handful of contrasting elements working in concert. There's the rough texture of hip-hop and sample-based music meeting the "aliveness" and dexterity of live instrumentation. Ultimately, Moore's voice and words act as an adhesive holding the album together. There's a power and nuance to this album that many jazz-tinged rap records lack. Away Back In feels fresh and contemporary despite being rooted in old traditions and a decades-long musical kinship.