ALBUM OF THE DAY
Lamp of Murmuur, "Saturnian Bloodstorm"
By Colin Williams · March 27, 2023
​
​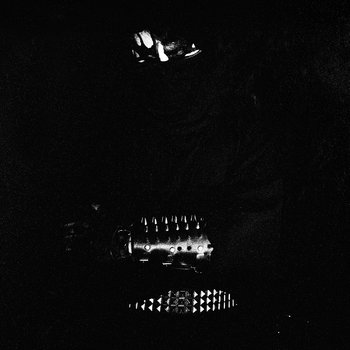 .
00:10 / 00:58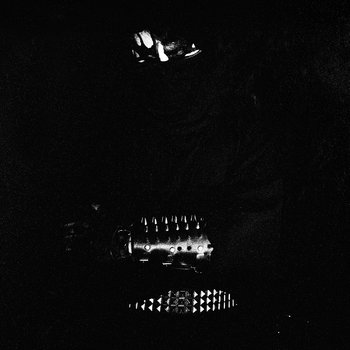 Lamp of Murmuur received plaudits at the end of 2021 for Submission and Slavery. By folding goth rock and melancholic vulnerability into vicious black metal, the project's mastermind, who goes only by M., created one of that year's most compelling releases in the genre while thoroughly riling up basement-dwelling dorks the world over for breaches of black metal dogma. Clean guitar passages and compositional sleight of hand rightly brought Lamp of Murmuur attention from far outside of kvlt circles and raised expectations for what would follow.
For those after the warm, raw embrace of tracks like "Dominatrix's Call" two years later, Lamp of Murmuur's new full-length Saturnian Bloodstorm may come as a shock. The opening salvo of "Conqueror Beyond the Frenzied Fog" and everything that follows make it obvious that this record is operating on a grander scale. Rather than gothic intimacy, M. paints here with a palette of second-wave bombast and martial precision lacquered in clearer production. This isn't sexy black metal, per se, but a "fervorous new declaration of strength and vigor." Instead of beguiling the listener, Saturnian Bloodstorm demands attention.
However, rather than compromise Lamp of Murmuur's musical appeal, the glossy production lets this record's details stand out. Saturnian Bloodstorm contains plenty of frenetic guitar work, but on songs like "Seal of the Dominator" and the muscular title track, M. shifts into mid-tempo sections where rhythmic precision and songwriting prowess can come to the fore.
M. also recognizes the power of melody. Washes of ambience glisten at key moments and add loftiness to this heavier incarnation of Lamp of Murmuur. "In Communion with the Wintermoon" is built on a solid foundation of Nordic fury, but also opens up beautifully toward its conclusion with enveloping synthesizers that bring this composition to the edge of the orchestral. Like a blizzard parting to reveal nighttime stars, these touches throughout the record add dimensionality; they also prove Lamp of Murmuur's vitality even when M. abandons fuzzed-out rawness for Saturnian Bloodstorm's baroque clarity.
With other projects like Gudsforladt building a case for Los Angeles as an important black metal incubator, Lamp of Murmuur has emerged as one of the clear international torchbearers of the old-school aesthetic. Who'd have thought one of the sunniest places in the world could produce such frosty soundscapes? It's perhaps fitting that, as California exits its most brutal winter in years, Angelenos have proven themselves more than adept at channelling black metal's Nordic chill in a way that resonates through the global underground.