ALBUM OF THE DAY
Kendra Morris, "Nine Lives"
By Blake Gillespie · February 16, 2022
​
​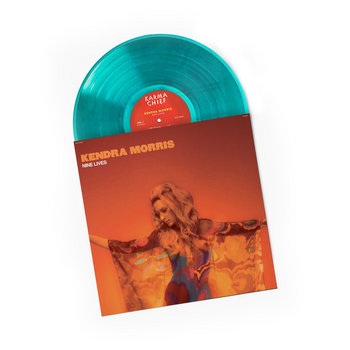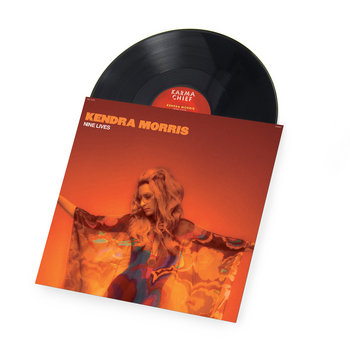 .
00:10 / 00:58
Merch for this release:
Vinyl LP, Compact Disc (CD)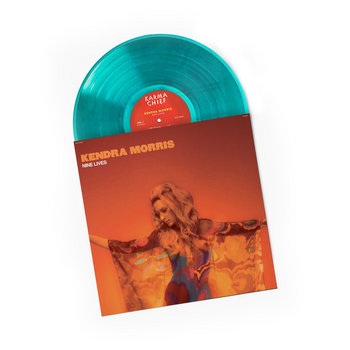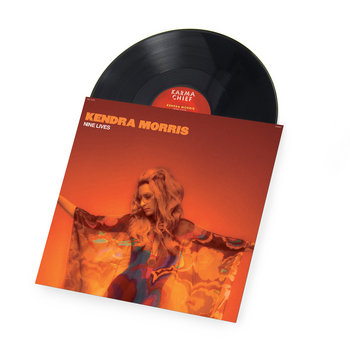 For many, Kendra Morris's Nine Lives will serve as an introduction to the singer from New York: cinematic soul from an artist who's got the pipes to rattle a listener out of their daily malaise. The latest product of her 11-year bond with co-writer and producer Jeremy Page—a sound that recalls Mark Ronson and Salaam Remi's success with Amy Winehouse, filtered through slickly-produced hip-hop soul—Nine Lives paints the portrait of a career survivor who's still willing to take risks after all of the ups and downs.
Consider the album's title, a reference to the well-known English proverb: "A cat has nine lives. For three he plays, for three he strays, and for the last three he stays." Morris's career has followed a similarly cyclical trajectory. She started out as a young signee to Wax Poetics, but was dropped from the label when the magazine closed in 2018. Her next record was self-released; in the years that followed, she shifted her focus to visual art, making the odd guest appearance on albums here and there. Still, she never stopped writing, eventually making her way to the label Karma Chief, a subsidiary of modern soul institution Colemine.
Accordingly, the lyrics on Nine Lives pull from that resilience, especially where matters of the heart are concerned. On "Keep Walking," she vows to never suffer fools. On "Dry," she describes a sober resignation to a lack of worthy lovers: "Sometimes I'm looking for a soul/ Find nothing but a big black hole." The arrangements are distinctive as well, indebted to the old masters (think Donny Hathaway and Curtis Mayfield), but infused with contemporary hip-hop sensibilities, a choice that places her music closer to El Michels Affair than the Dap-Kings.
Nine Lives thrives in its resolute maturity, a confidence won through years of experience. "Drag On" is a momentous dedication to that perseverance, while "Who We Are" explores the infinite possibilities of human potential. These uplifting themes, combined with Morris's strength and bravado as a singer, make the album's power palpable, and drive home the backbone of her craft: resilience, grit, experience, and one hell of a voice.