ALBUM OF THE DAY
Jahari Masamba Unit, "Pardon My French"
By Marcus J. Moore · November 25, 2020
​
​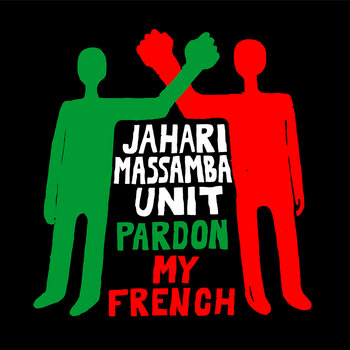 .
00:10 / 00:58
Merch for this release:
Compact Disc (CD), Vinyl LP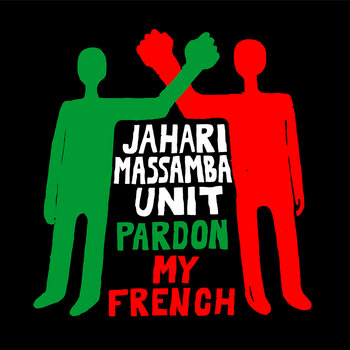 On Madlib's Medicine Show #7 – High Jazz is an appearance by a band called the Jahari Masamba Unit, whose name makes them sound like a bygone ensemble from the annals of Strata-East Records. But it's actually the alias of producers Madlib and Karriem Riggins, whose work blends funk, hip-hop, and jazz with thrilling results. Their debut collaborative album, Pardon My French, feels influenced by the likes of Pharoah Sanders, Herbie Hancock, and Lonnie Liston Smith—astral jazz luminaries who don't tether themselves to any one genre.
Part beat tape, part spiritual jazz and Black Classical Music, Pardon My French has the same warmth of Sanders' and Smith's older arrangements, right down to the stacked drums and West African rhythms. In that way, Pardon My French is set somewhere in the early '70s, with drifting synths and swirling percussion eliciting a deeply Afrocentric aura. Take "Deux Fakes Jayers (Aussi Pour Le Riche Enculé)" and "Du Morgon Au Moulin-À-Vent (Pour Duke)"—the instrumentals just sort of hover, as if suspended in air. The vocals keep them grounded, though: The former centers a spoken-word poem about the beauty of Blackness; the latter an abstract verse about love and struggle.
Other tracks are more contemporary: "Trou Du Cul (Ode Au Sommelier Arrogant)" and "Etude Montrachet" are funk-infused breakbeats with booming electronic drums, faint wind instruments, and light keys. The concluding cut, "Hommage À La Vielle Garde (Pour Lafarge Et Rinaldi)," might be the best example of the Unit's creative synergy: Its relaxed, head-nodding groove could've worked on Madlib's Shades of Blue or Riggins' Alone Together. In the end, Pardon My French is equally vast and riveting, a brisk walk through historical canon with the present firmly in mind.