ALBUM OF THE DAY
HIRS, "We're Still Here"
By Leah B. Levinson · April 05, 2023
​
​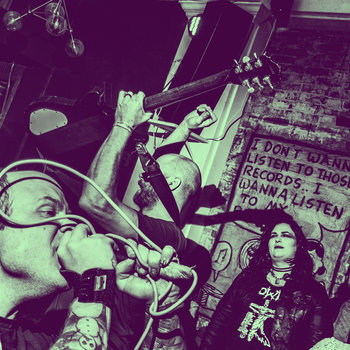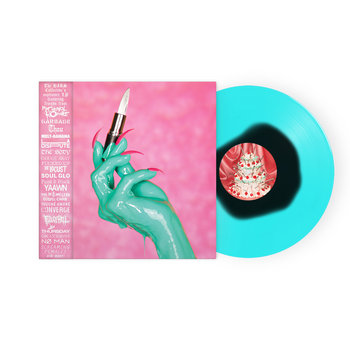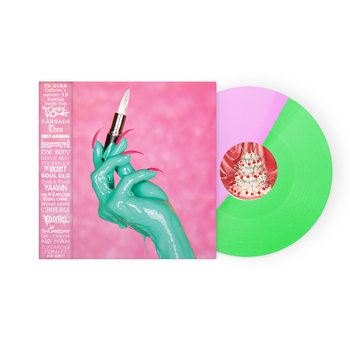 .
00:10 / 00:58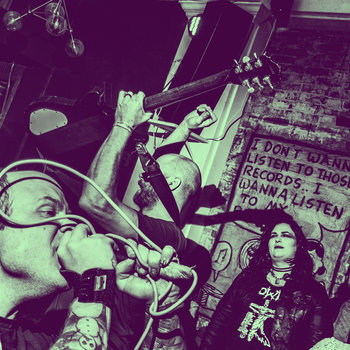 Merch for this release:
Vinyl LP, Cassette, Compact Disc (CD)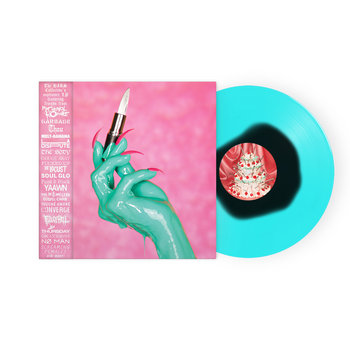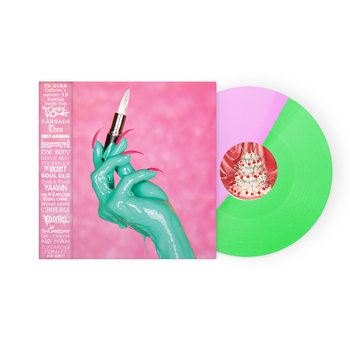 For better or worse, the HIRS Collective have endless sources of inspiration when it comes to making grinding, stomach-churning, bite-size anthems in response to the injustices of daily life. Active since 2011, the collective has amassed over 50 releases, including the aptly-titled compilations The First 100 Songs, The Second 100 Songs, and The Third 100 Songs. As much as one might think they'd tire of the format of overdriven guitars, blast beat drums, and fry-heavy screams, they show no signs of stopping.
With We're Still Here, the collective emerges with some of their strongest work yet bringing increasingly vicious riffs and diatribes to their signature sound. The record formally echoes their seminal 2018 full-length Friends. Lovers. Favorites., expanding the band's collectivist approach to include a dizzying guest list of collaborators across the musical underground. While its precursor had 13 collaborators (an already-considerable amount for an extreme music release), We're Still Here presents the maximalist conclusion of that approach, jam-packing its 17 tracks with over 30 featured guests, delivering a near-continuous polyvocal and vibrant barrage for 30 minutes straight.
From modern metal auteurs Thou, The Body, and Full of Hell, to hardcore heads Soul Glo, Damian Abraham, and Escuela Grind, to genre-benders Ghösh, poet Lora Mathis, and actual living legends like Shirley Manson, Melt-Banana, and Justin Pearson, We're Still Here is a fluid statement of community resilience. In the face of an increasing culture of transphobia and homophobia; ever-present racial violence; and the general untenability of daily life under late capitalism, the HIRS collective assert their presence as "never-ending, infinite."
The record builds itself up with a variegated front half, peaking with the abstract, minimalist, bubblegum cybergrind of "XOXOXOXOXOX" (feat. Melt-Banana). A brief interlude featuring Mathis leads into the latter half, a harrowing fit of sludge-laden riffs and layered voices. Lyrically, We're Still Here reaches more towards visceral imagery than the band's prior work, with highlights being the sugary creature feature "Sweet Like Candy" (feat. Nø Man, Thou, and Jessica Joy Mills), the cosmic nightmare of "Apoptosis and Proliferation" (feat. Nate Newton and Full of Hell, and the ritualistic viscera of "Unicorn Tapestry Woven in Fire"  (feat. Marissa Paternoster, Damian Abraham, and Pinkwash), which echoes the fleshy, messy visuals featured on the album's physical editions.
While HIRS frequently works in response to the social and political ills of daily life in the U.S. they avoid the double-edged sword of either preaching to the choir or otherwise reveling in suffering by appealing to communal strength and uplifting one another. Instead, HIRS reach for catharsis by focusing on moments of strength and joy and the simple glorious act of survival.