ALBUM OF THE DAY
Fay Victor, "Blackity Black Black is Beautiful"
By John Morrison · August 24, 2023
​
​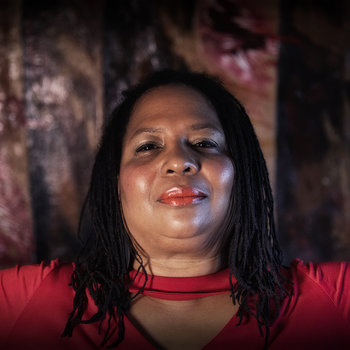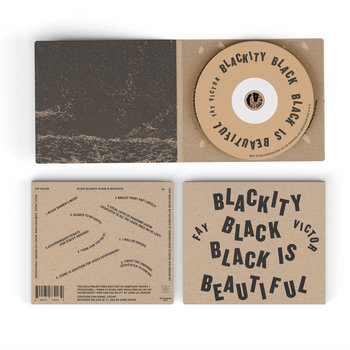 .
00:10 / 00:58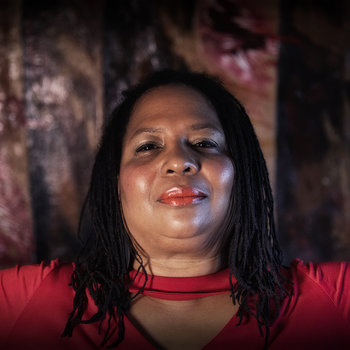 Merch for this release:
Compact Disc (CD)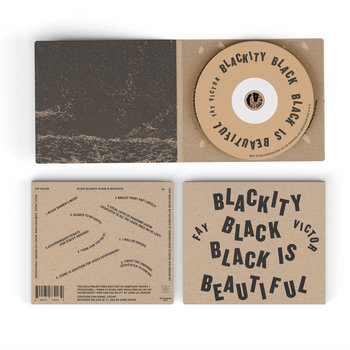 Although Marcus Garvey is credited with coining "Black is Beautiful" in the early 20th century, the phrase and the sentiment behind it are much broader historically. Garvey's forebears like Booker T. Washington, the scholar Edward Wilmot Blyden, and Martin Delany all raised the call for racial pride and solidarity in the face of a brutal system of global anti-Blackness and white supremacy. By the 1960s, "Black is Beautiful" re-emerged as a slogan for the blossoming Black liberation movement in the U.S. Black women were particularly vocal advocates of Black self-love as they faced a form of gendered anti-Blackness that placed them at the bottom of a vicious Eurocentric beauty hierarchy. By taking up this phrase, Brooklyn-based vocalist/composer Fay Victor's album Blackity Black Black is Beautiful carries all of this history along with it. The result is a bold meditation on race, class, gender, and politics that speaks to where we've been and where we are today.
Stylistically, Blackity Black Black is Beautiful exists within a unique space where poetry, electronic music, and the avant-garde meet. Fittingly, the album opens with "Black Women's Music," a devotional hymn dedicated to the power of Black women. Backed by a glacial synth soundscape and electric piano, Victor's delivery melds sung and spoken word as she reminds Black women everywhere that "We are the anchor and the base" of humanity. "Breezy Point Ain't Breezy" tells a gripping tale of racism in New York City over an industrial groove. After guiding us through a colorful landscape of dense vocal harmonies, electronic free jazz, and the blues, the album closes with the epic "Trust The Universe (Dedicated to Sun Ra)." Surrounded by a shadowy wall of electronic sound, Victor evokes Ra's name while channeling the vocal delivery style of one of his greatest acolytes, the late singer June Tyson. Victor's chants of "trust the universe" are cloaked in delay and repeated ad infinitum, producing a hypnotizing effect. As haunting as the song is, it's a fitting way to close the album. "Trust the Universe" drives home the message of Blackity Black Black is Beautiful. Although our struggle as Black people may seem insurmountable and all-encompassing, we are ultimately guided and strengthened by something greater: our own power and inherent beauty.