ALBUM OF THE DAY
En Attendant Ana, "Juillet"
By Max Freedman · January 22, 2020
​
​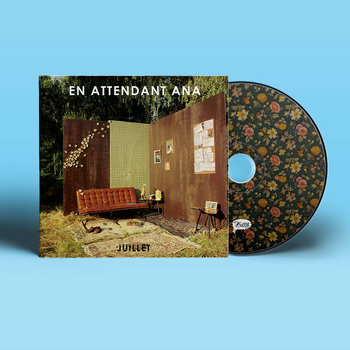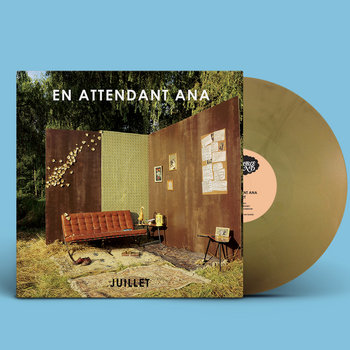 .
00:10 / 00:58
Merch for this release:
Compact Disc (CD), Vinyl LP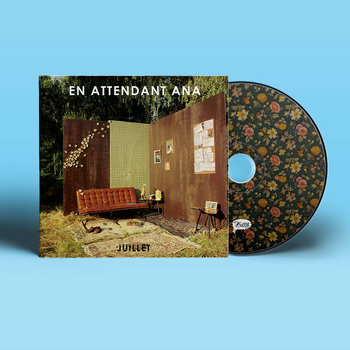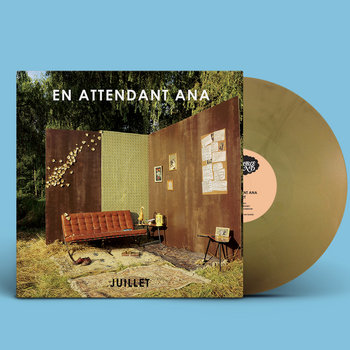 Parisian post-punk quintet En Attendant Ana start their latest album, Julliet, looking for escape. Before the album is even a half-second old, vocalist Margaux Bouchaudon sighs, "Take a step out for real/ And leave the place where you've always been," her suggestion surrounded by the clamor of fanged guitars and palpitating drums. That blueprint remains central to the nine songs that follow; En Attendant Ana fuse uptempo guitar lines that draw equally on '70s post-punk and classic indie pop à la Sarah Records with lyrics about ditching your current circumstance in favor of finding something more fulfilling.
On "Flesh or Blood," over chopping, staccato guitars, and between baleful blasts of trumpet, Bouchaudon runs through a list of mishaps and miscommunications, coming to the same conclusion again and again: "That's why I'm going away." On "Do You Understand?" a moment of near silence stops the bounding guitars for a half second before Bouchaudon announces that she's going to go for a ride to breathe again, and the pause seems to emphasize how badly she needs a break from the chaos.
It's not just Bouchaudon's lyrics that convey a sense of urgency. Juillet is often faster and generally louder than its predecessor, 2018's Lost & Found. "Somewhere and Somehow" is a brash barrage of clanging guitars and distant, siren-like synths; the tremolo-picked refrain of "In / Out" is far more rollicking than the track's sparse-but-seething verses, but both parts roar with equal fervor. These changes mean Bouchaudon's getaway fantasies are vividly rendered, with no details lost in lo-fi murk; even if the people she's escaping from never hear her words, Juillet's listeners certainly will.