ALBUM OF THE DAY
Damon Locks and Rob Mazurek, "New Future City Radio"
By John Morrison · July 19, 2023
​
​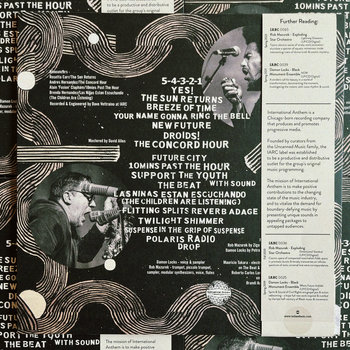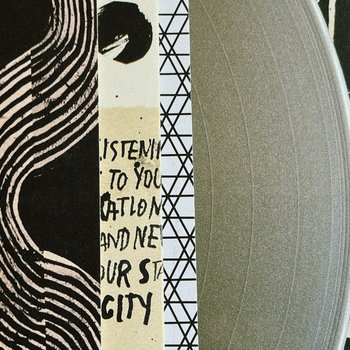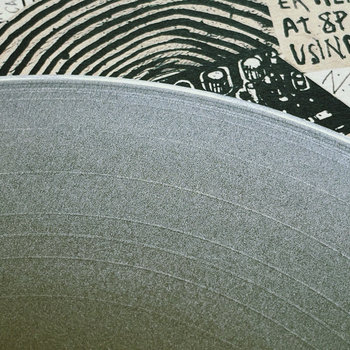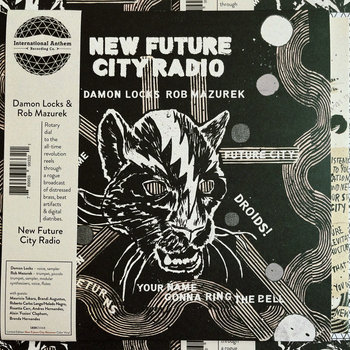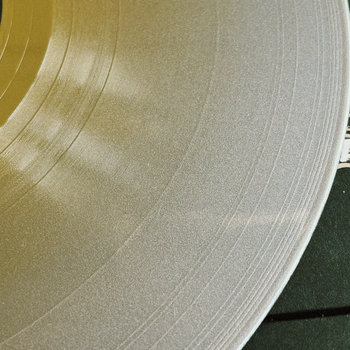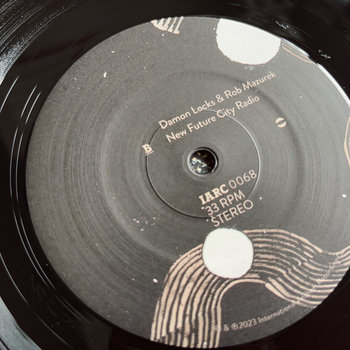 .
00:10 / 00:58
Merch for this release:
Vinyl LP, Vinyl, Compact Disc (CD), Poster/Print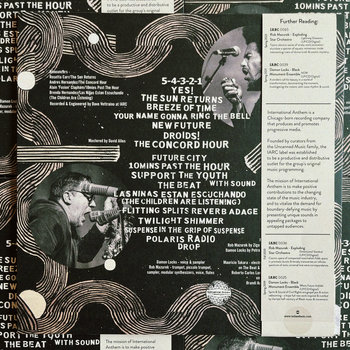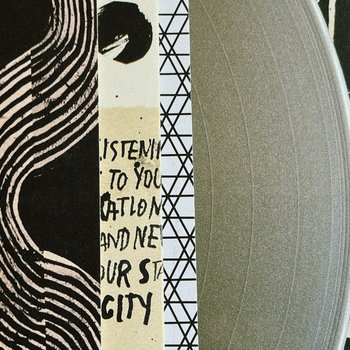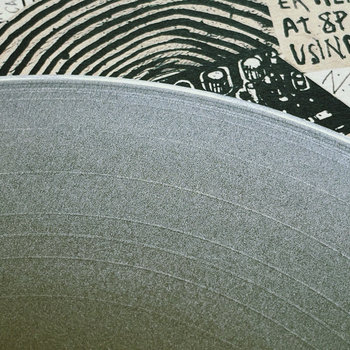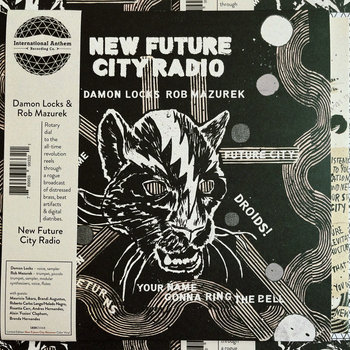 On February 9th, 1996, the day after signing the Telecommunications Act of 1996, President Bill Clinton predicted in an address to the nation that the bill would help "bring the future to our doorstep." Tantamount to a wholesale deregulation of the broadcast market, that Act has dramatically impacted every aspect of the media landscape, especially radio. One deregulatory measure was lifting the cap on ownership in local media markets, allowing for massive corporations to monopolize markets nationwide. In the 27 years since, we've seen companies like iHeart (fka Clear Channel) effectively wipe out local, independent alternatives. This dynamic has hurt independent music and news and severely limited the power of radio as an instrument for social change.
New Future City Radio, the latest album from Damon Locks and Rob Mazurek, envisions an alternative for radio and its potential to shape the future. Structured like a mixtape recorded from bits of distant pirate radio broadcasts, New Future City Radio presents us with some important questions about how communities resist and how information is disseminated. The album opens with "5-4-3-2-1," an intro/station identification introducing us to New Future Radio, a station broadcasting 24/7 "from rooftops unknown." The hazy distorted texture of the signal contrasts with the robust sound of commercial radio, and the station's tagline, "Tomorrow is listening," suggests that this broadcast is not a vehicle for entertainment as much as it is a clarion call.
Much like how the music broadcasted on terrestrial radio is colored by compression, the sounds on New Future City Radio are processed through a variety of effects, twisting and distorting everything that we hear. "The Sun Returns" is a spot for one of the station's weekly overnight shows. The blown out sound makes the clip feel like it's beaming in from the distant past, while the announcer, Rosetta Carr, promises that the show will tell us "what the new future can bring to you." The music throughout New Future City Radio reflects the station's radical ethos as Manzurek, Locks, and company guide us through a rich sonic maze of free jazz, reggae loops, electronic beats, and more.
The album's opener "Yes!" is a standout that hints at the scope of New Future City Radio, throwing us into a chaotic sonic mix of booming kicks and snares and a clattering percussion loop. Locks's vocal performance here is bombastic and sure as he addresses the listener directly: "You ask me if I can form myself into a giant robot and swallow up this black hole and free the entire universe? My answer to you is: Yes!" With this salvo, Locks and Mazurek inform us that the revolution that New Future Radio is broadcasting has sweeping, even cosmic implications.