ALBUM OF THE DAY
Cosmo Vitelli, "Medhead"
By Miles Bowe · March 24, 2022
​
​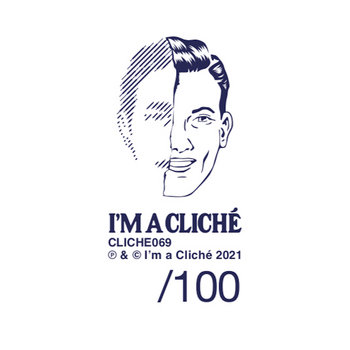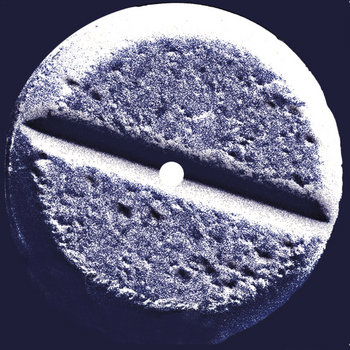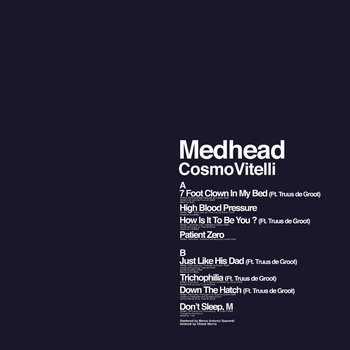 .
00:10 / 00:58
Merch for this release:
Vinyl LP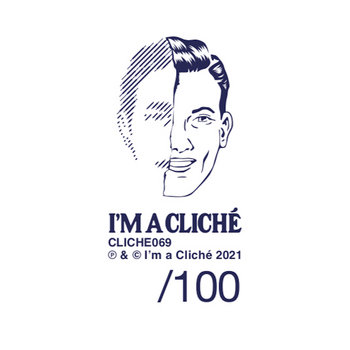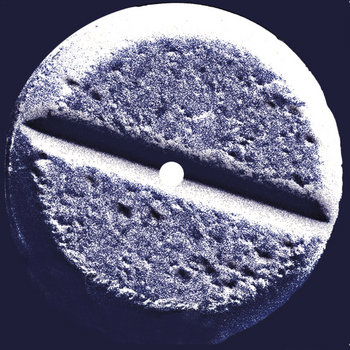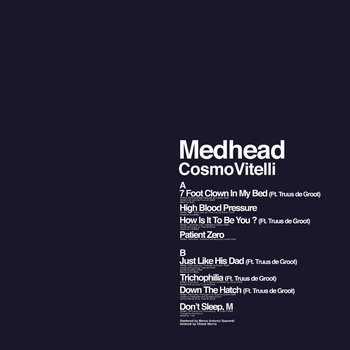 Cosmo Vitelli, aka French producer and DJ Benjamin Boguet, has spent nearly two decades drifting through the murky corners of electronic music. It wasn't always that way: Vitelli landed a major label deal during the late '90s French electro-clash craze. But he found his true voice later, chasing sounds unmoored from any time or place while championing acts like Simian Mobile Disco and Azari & Ill through his independent label I'm A Cliché. Twenty years later, the Berlin-based producer is at his best blurring industrial, disco, and synth-pop while maintaining a fondness for the bombastic sounds on which he cut his teeth. For his third solo album, Medhead, Vitelli has found the perfect partner and foil in Truus de Groot—the Dutch vocalist and electronic artist best known for her legendary no-wave band Plus Instruments and their 1981 cult classic Februari – April '81. Together these two veteran outsiders have crafted an album bursting with personality and atmosphere while slicing convention to ribbons.
Medhead walks a razor-thin line between decadence and discomfort best captured on opener "7 Foot Clown in My Bed." Beginning with hissing synth tones and a dry, prickling drum machine that sounds straight out of Chris Carter's arsenal of electronics, de Groot coolly recounts an eerie story of seeing her male friend, described as "a world-famous artist", fawned over by a pair of women at a party. Filled with de Groot's voyeuristic little details, the song is a masterclass in building tension and unplaceable dread that replicates another quality of Throbbing Gristle much more difficult to capture than Carter's sonics—the ability to use suggestion and ambiguity to push an audience towards their own dark conclusions. "7 Foot Clown" remains entirely chaste, but its implications and power dynamics build like a panic attack, until de Groot finally runs over and pulls her friend out of the situation altogether. Medhead only builds on the unique deliveries and grimy vibes laid out by this ominous opener. De Groot's observations of a child on the propulsive disco track "Just Like His Dad" gradually draw you to the abusive figure out of frame, while Vitelli's sprawling instrumental centerpiece "Patient Zero" perfects the album's sleazy crawl.
For all of Medhead's tensions, its moments of release are explosive. The in-the-red EBM of "High Blood Pressure" follows the unsettling opener with a slow, crushing drum loop, and chunky low-end synths. "Down The Hatch" and "How Is It To Be You?" trade in snappy electro and wry humor, while the industrial slow-burn of "Trichophilia" walks a tightrope of S&M dynamics to create something both edgy and genuinely sexy. The album unexpectedly closes on "Don't Sleep," a blissful sunrise of warm synths and delicate guitar that only makes the preceding dream feel more vivid. Vitelli and de Groot may have come out of distinct scenes tied to specific eras, but on Medhead, they've created music that feels transcendent and timeless. They may have decades of material behind them, but here together, they're making the best work of their careers.