ACID TEST
Acid Test, September 2023
By Miles Bowe · October 02, 2023
Bandcamp's outer limits continue to be a rewarding place for psychedelia, experimental club music, noise, vaporwave, and other sounds that are wholly uncategorizable. In each edition of Acid Test, Miles Bowe explores its far reaches to dig up hidden gems and obscure oddities. This September, we explore heady psychedelic zones, vibrant environmental music and a mind-boggling collection of unearthed trance remixes.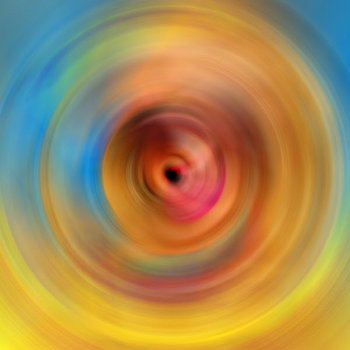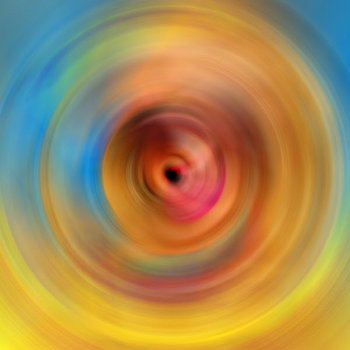 During the recent Bandcamp Slept-On Week, which examined overlooked albums from the recent past, I wrote about composer Theo Burt's small, yet utterly genius discography—namely, The Automatics Group's Summer Mix and the sole album under his own name, 2015's Gloss. What I could never have predicted was that Burt had been sitting on a collection of unreleased remixes, which finally saw the light of day late last month. These knotty takes on big room trance hits that Burt bends into impossible shapes feel almost like a missing link between the hyper-processed EDM deconstructions of 2011's Summer Mix and the algorithmically crafted labyrinth that became Gloss. Though they're dated between 2012 and 2016, these tracks feel unstuck from time, bringing to mind touchpoints old and new from classic Oval and Fennesz to the contemporary work of Caterina Barbieri or Lorenzo Senni.
Per the artist's note, the collection is better dipped into than heard all at once. It's helpful advice, not only as a way to maintain the colossal impact as Burt bends these trance anthems into surreal, emotionally affecting shapes, but also to simply puzzle out what is even happening in each track. Explanations found in each title's detailed prompt will still leave you baffled, e.g. "Ian Van Dahl 'Castles in the Sky (Radio Mix)' divided into quarter-beats and replayed with all but every 52nd beat silenced," and "Every track from 'Ministry of Sound Miami Sessions 2012 (CD 1)' limited to a different region of the frequency spectrum and aligned to finish simultaneously (2012)," on which Burt chews up an entire 15-track EDM compilation. I'll offer an equation that's even simpler: One of the most fascinating and overlooked experimental producers of the last decade just had their discography nearly double. Go listen to it.
b.michaael
Gore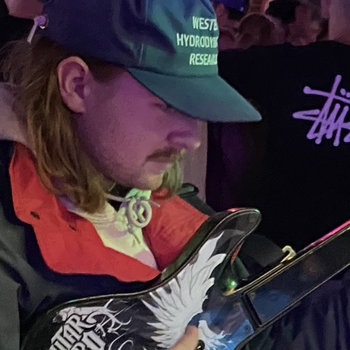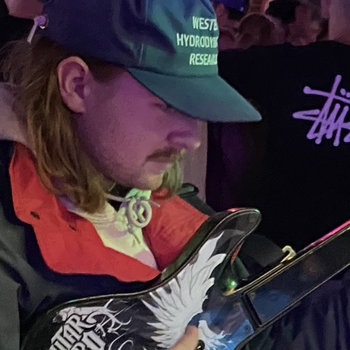 Merch for this release:
Cassette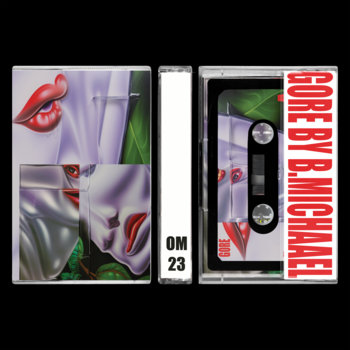 Vancouver artist Branton Olfert, aka b.michaael, crafts dense MIDI collages on Gore that feel both seamlessly smooth and honed to a razor's edge. That title might seem odd for an album so pretty-sounding and intensely colorful, but it fits Olfert's amorphous sound design, which feels both incongruous and organic, like everything could just spill out at a moment's notice. And it usually does: Olfert packs each of these 14 tracks like nesting dolls loaded with springs, creating blindsiding moments like the roaring arpeggio that cuts through the middle of "They Melted" or the moving vocals emerging from closer "Leaf Crossing." The result is an album that feels momentous and meditative, violently kinetic and blissfully still all at once. But for all its shape-shifting surprise, Gore feels fully formed and makes an awe-inspiring showcase of b.michaael's talent.
Secret Places of The Lion
Gateway
Merch for this release:
Compact Disc (CD)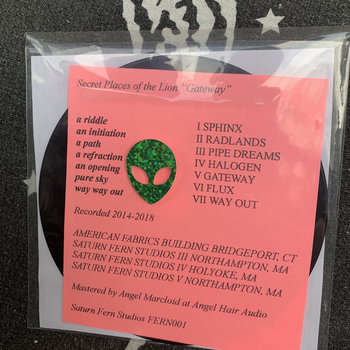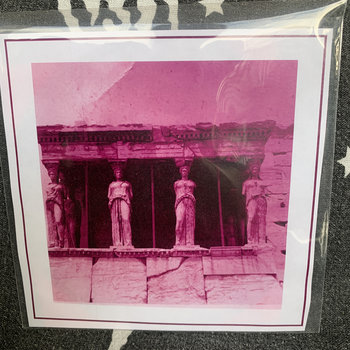 Gateway is a fitting title for this release by Northhampton, Massachusetts project Secret Places of the Lion. Built on feverish keyboards and processed guitar, these seven long-form tracks open up like doorways to another world. Some are cavernous, like the rumbling, chime-laden opener "Sphinx" and "Halogen," while others—like the 20-minute title track—unfold into vast panoramas of alien synths and stormy guitars. In both its moments of gritty earthiness and heady astral sprawl, Gateway makes for a rewarding, transporting listen.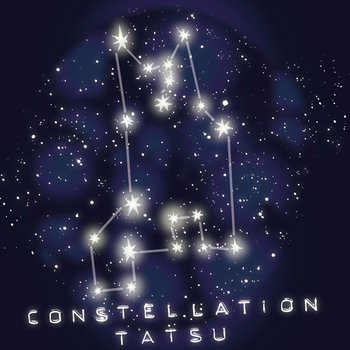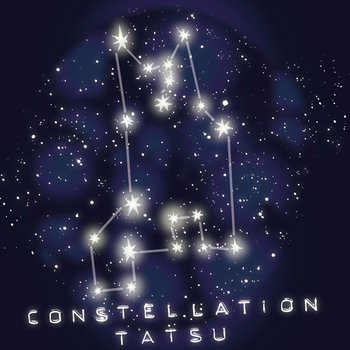 Merch for this release:
, Cassette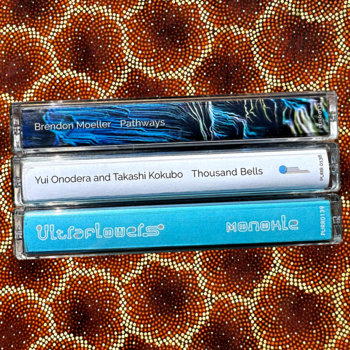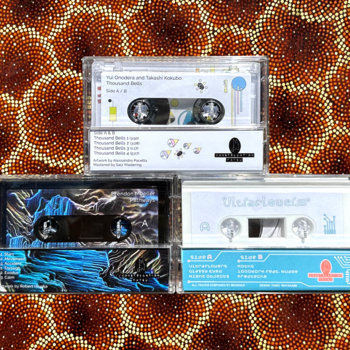 Sound artist Yui Onodera and multi-instrumentalist Takashi Kokubo seem to ring in a new season with the breathtaking environmental music of Thousand Bells, a highlight from Constellation Tatsu's fall tape batch. The duo's delicate percussion, synths, and field recordings gently unfold over four tracks that, in total, last no more than 15 minutes, but feel like they could stretch on without end. That brief, fleeting quality only makes Thousand Bells feel more impactful. It's an album that lasts a moment, but in that moment, it feels infinite.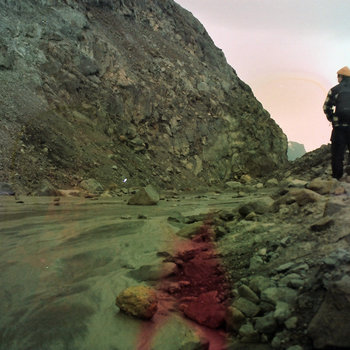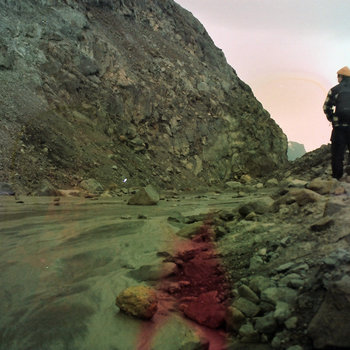 While Sharp Veins has maintained a steady stream of ever-changing releases, the NY producer's albums always offer uniquely distinct concentrations. Far from the blast beats of its predecessor, the tender Temporary Plates Takes An Exit alternately drifts and speeds through sparse moodpieces and bright synthpop with piercingly emotional vocals and blasts of digital distortion that practically sparkle. Tracks like "He Need Not Know,"  "Play Your Stumbler," and the thrilling instrumental "Green Bulb" bring to mind the way early, more club-focused SV releases on UNO and Glacial Sound felt so special in the way they collided very pretty and very harsh sounds, but it's applied in an entirely new way here. Temporary Plates Takes An Exit lets you appreciate Sharp Veins as a songwriter as much as a producer.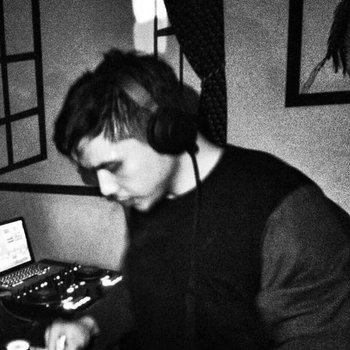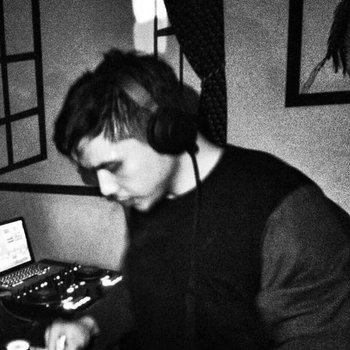 Jakarta-based DJ and producer Midnight Savari delivers a trio of hypnotically groovy tracks across this EP. While the title track and the closing "Zoo Keeper" deliver spacey takes on disco and old-school hip-hop, the fried highlight "Psychic Towers" sits right at the album's center. The steadily rippling house track gradually folds in dubby sound effects, squelching acid basslines, and a karinding jaw-harp to create something as eerie as it is inviting.