ACID TEST
Heavy Metal Chiptune, Etruscan Synth Music, Audio Collages & More
By Miles Bowe · October 07, 2020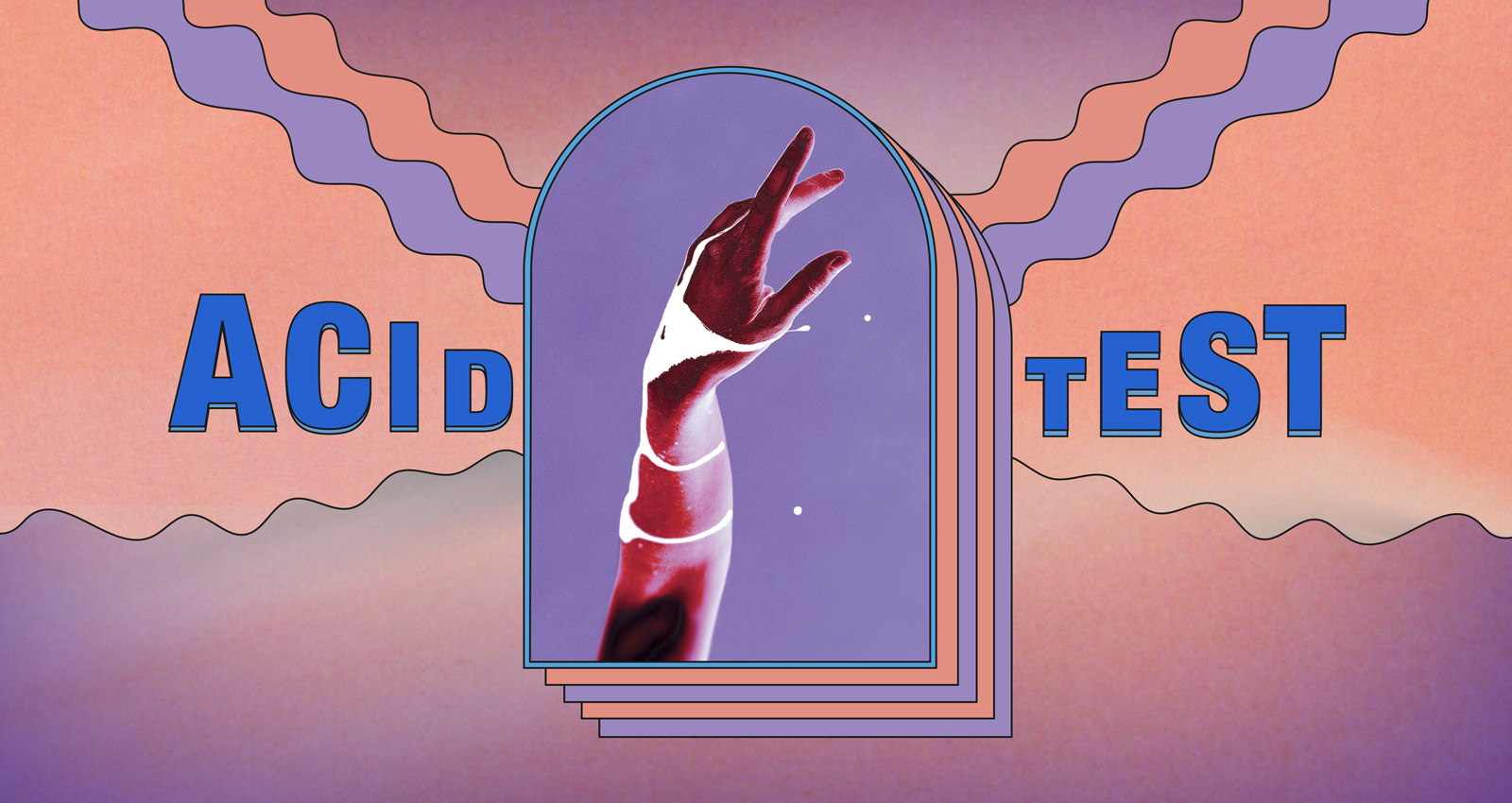 Bandcamp's outer limits continue to be a rewarding place for psychedelia, experimental club, noise, vaporwave, and the wholly uncategorizable. In each volume of Acid Test, Miles Bowe explores its far reaches to dig up hidden gems and obscure oddities. This month we find a palindromic tribute to an experimental pioneer; a joyful collision of power metal and hyper pop; and newly available treasure chest of 2010's cult classics.
Merch for this release:
Compact Disc (CD), Vinyl LP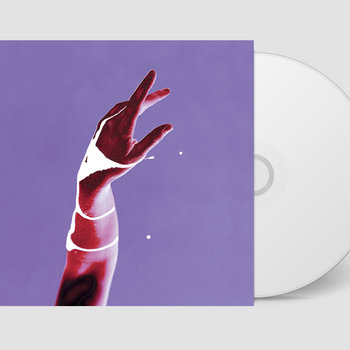 New Orleans songwriter MJ Guider's debut album, 2016's excellent and overlooked Precious Systems, set feverishly dreamy synths to the industrial chug of drum machines. It was a unique approach to dream pop that felt equally informed by dub and techno on highlights like "White Alsatian" or the soul-cleansing epic "Evencycle." Her follow-up, Sour Cherry Bell, goes even further, continually operating at the hypnotically rhythmic peaks that marked Precious Systems' best moments. The crashing drums of "The Steelyard" convulse and slam like a factory assembly line, while "FM Secure" recalls Cocteau Twins as much as it does Autechre. Guion's voice takes many forms, splitting apart in ghostly multi-tracked murmurs, taking a spotlight on "Perfect Interference" and bridging the gap between dissonance and ambience in the heavy haze of "Body Optics." Sour Cherry Bell ends on a serene note with "Petrechoria," a play on the word for the sweet smell in the air after a rain shower. It's a fitting final image for an album with all the power of an electrical storm.
Harrison King cut his teeth via underground club labels on both sides of the Atlantic, cramming disparate ideas into grime bangers for Boxed, Glacial Sound, and UNO. King took an unexpected turn when he started venturing beyond club music, with releases that ranged from a few standalone tracks to hours-long data dumps of dance music, sprawling drone, looping chiptune experiments, and pop songs that showcased a strong singing voice. Sharp Veins' official debut album, Armor Up Your Action For Quest, combines all of those ideas into something laser-focused and fresh. Heavy metal guitars, video game synths, blast beats, children's toys, and euphoric bass music all collide into fractured pop songs. King has many brilliant tracks, but the approach to songs on Armor Up feels like uncharted territory for Sharp Veins, and there's a joy to it that feels undeniable.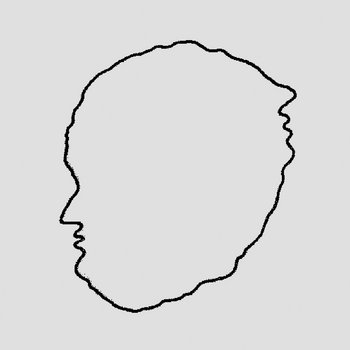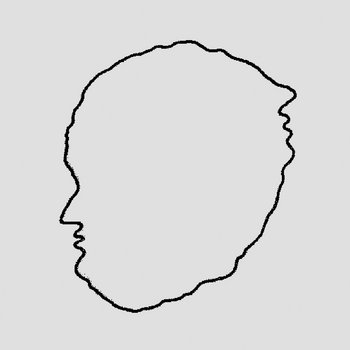 Merch for this release:
Cassette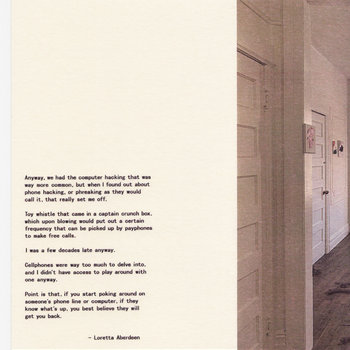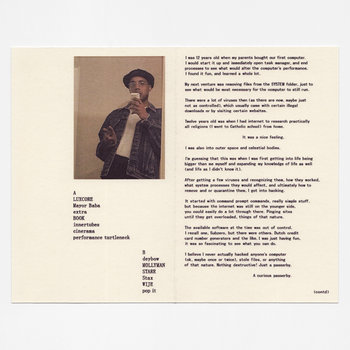 Working under the monikers Loretta Aberdeen and LAMPGOD, Bryant Canelo has been dropping excellent material on Bandcamp for years, stretching back to legendary releases from the beginning of the '10s. PHONE PHREAKER$ PHREAK BACK overflows with reliably loopy, occasionally chaotic and eternally addictive beats; but Canelo's best surprise is his skill as an MC. We hear him talking, rapping, shouting, and hyping these tracks throughout, his delivery perfectly fitting into his perpetually shifting backdrop. PHONE PHREAKER$ is a reminder of how much personality, character, and humor Canelo's instrumental work has always had, while simultaneously elevating it to another level completely. He gave us some serious cult classics last decade, but the 2020's already feel like Canelo's decade to shine.
Merch for this release:
Vinyl LP
Spencer Clark's projects always feel like portals to an alien world. That's especially true of this debut from Etrusca 3D, a collaboration with Italian experimentalist Francesco Cavaliere, who has merged spoken word storytelling, unique sound effects, and even small sculptures in performances that defy easy categorization. Much of this self-titled debut showcases the interplay between Clark's highly distinct synth palette and Cavaliere's elastically manipulated voice. Etrusca 3D nails a quality in both artists' work that ties ancient and futuristic imagery together like a Möbius strip. In this case, the pair find inspiration from the Etruscan civilization, which was assimilated into the Roman Empire around 100 BC, but any heady concepts within Etrusca 3D are just a jumping-off point for what is simply some of the most engaging, imaginative, and fun music Clark has released. For anyone who's found either of these artist's previous work challenging, or even impenetrable, Etrusca 3D might be your new way in.
Merch for this release:
Cassette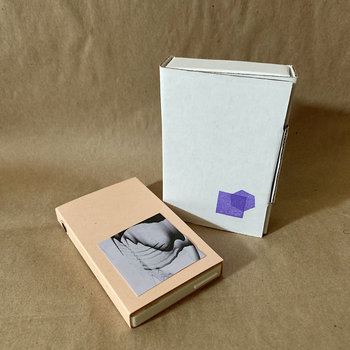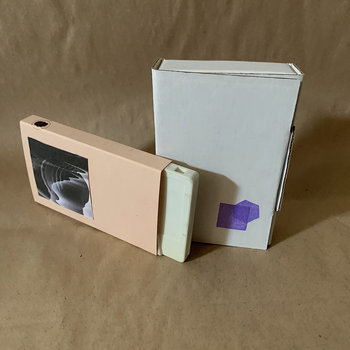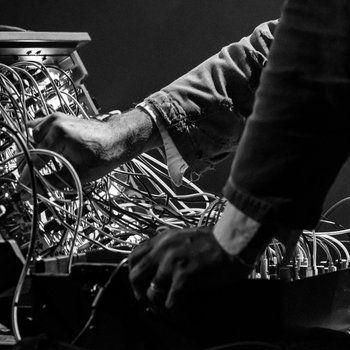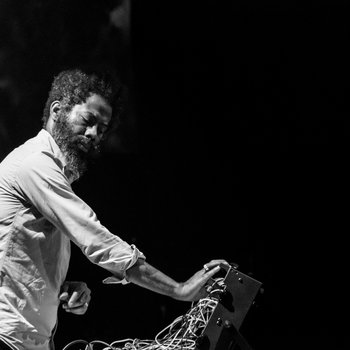 It's hard to be disappointed about the delayed release of Candyman and Robert Aiki Aubrey Lowe's score when the veteran experimentalist keeps putting out excellent new releases in the meantime.¿¿Ohh?? (for Folke Rabe) is a tribute to the late Swedish composer's iconic 1967 work What??, a pioneering piece of early electronic and ambient music. Rabe's original piece was minimal to the point of sounding primordial, and there's a similar power to Lowe's work, stretching back to both early recordings as well as his remarkable modular synth performances. ¿¿Ohh?? combines those qualities with its first piece, a 2017 live performance recorded in Rabe's home country before offering a reversed manipulation of the same recording as "¿¿Ohh​?​? (ebaR ekloF rof)." This structural spin is the best part, similar to the way many versions of What?? came with a companion track of the same recording played at half-speed—a deceptively simple shift that transforms the work entirely. Lowe's slow reversal takes us right up to the mirror before sinking straight into it, creating a unique tribute that compliments the original's spirit.
Merch for this release:
Cassette
This audio collage made by Chicago artist Mah Nu and released via experimental tape label Arcane Objects offers a journey of found and manipulated sounds over two absorbing 15-minute stretches. Noisy blasts of bagpipes, flickering snippets of looped voice, eccojams, hazy P.A. announcements and voicemails drift throughout, all blanketed in the warm hiss of audio tape. Psychic Bloom melts through different phases and presents sounds that seem disconnected from their physical origin. It's a quality subtly enhanced by liner notes that offer a kind of emotional map to the recording, where phrases like "the click of a call is a heartbeat" or "may the hands of the oppressors shrivel off and feed the earth they stole" invite you to explore and reflect on different pockets of the larger piece.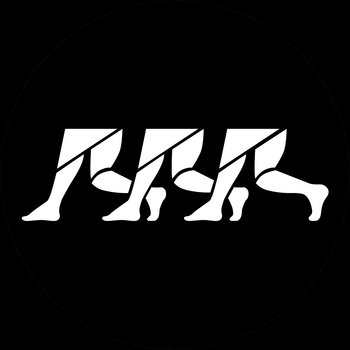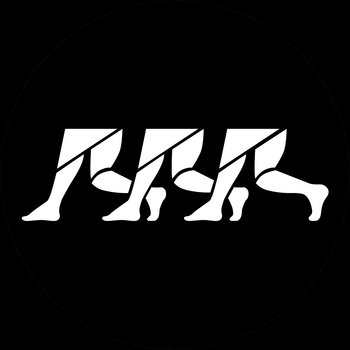 Merch for this release:
Vinyl LP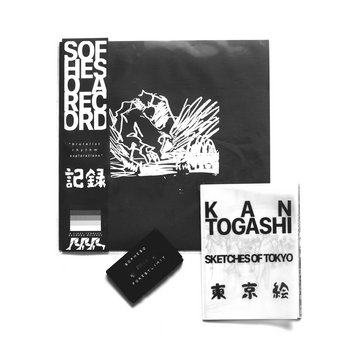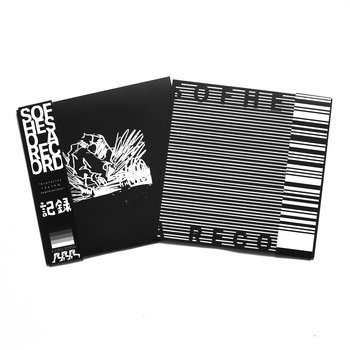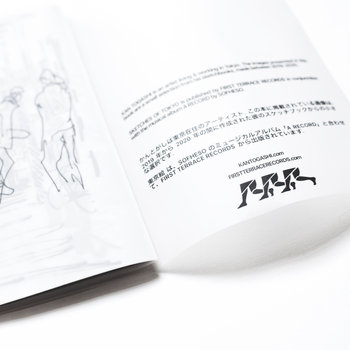 Tokyo techno producer Sofheso's A RECORD is as blunt as its title, but its heaviness is never at the expense of nuance. The hammering sub-bass on tracks like "ASR" or "WRBB" is almost soothing at times, like a weighted blanket, which only makes you further appreciate the blood-pumping rhythmic patterns that whip around. Some tracks, like opener "ECSS," create a groovy cacophony before subtly drawing your attention toward its most delicate part, a softly humming synth. Others start with a smaller element, like the garbled speech loop on "RFF," but take it somewhere you'd never imagine. A RECORD flows beautifully, thanks to stunners like the fluttering "HUI6," which bridge some of its harder-hitting moments. For those looking for more than A RECORD, Sofheso also has you covered with a two-and-a-half hour rarities compilation appropriately titled ARCHIVE
Consider this entry a representative for Alex Gray's recently-launched Bandcamp page. Gray has worked under many monikers, in addition to playing guitar and MPC for Sun Araw, but his utterly indefinable work as D/P/I (or DJ Purple Image) takes sampling to a singular extreme. Espresso Digital and Fresh Roses turn YouTube digging into abstract art, grinding cheesy wedding toasts, psychopathic motivational speakers, and garbled radio transmissions into ear-tickling collages. Gray splits microsamples like atoms on MN ROY, while the six-speaker swan song AD HOCC gets reintroduced with an "un-expanded" edition mixed down to two tracks meant to be played simultaneously. Brand new unreleased rarities include this collection of hip-hop remixes (and one charming radio bumper for L.A. institution Dublab), as well as a beat tape and a bootleg of a 2015 live show. This is an absolute treasure chest of material, a collection of music not only ahead of its time, but practically outside it altogether.