ACID TEST
Acid Test, October 2023
By Miles Bowe · November 03, 2023
Bandcamp's outer limits continue to be a rewarding place for psychedelia, experimental club music, noise, vaporwave, and other sounds that are wholly uncategorizable. In each edition of Acid Test, Miles Bowe explores its far reaches to dig up hidden gems and obscure oddities. This October, we dig up new soundtracks for two unique '90s touchstones with one lovingly recreated and another newly imagined, a psychedelic split that plays like a sci-fi double-feature and an album whose only instrument credit is a bridge.
Merch for this release:
Vinyl LP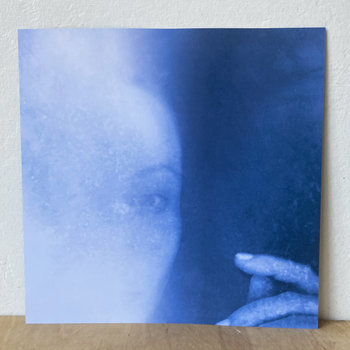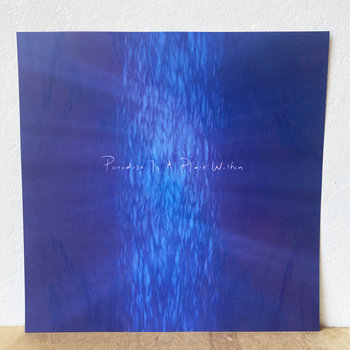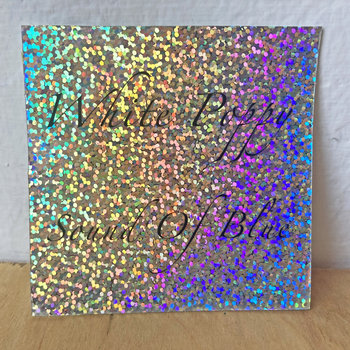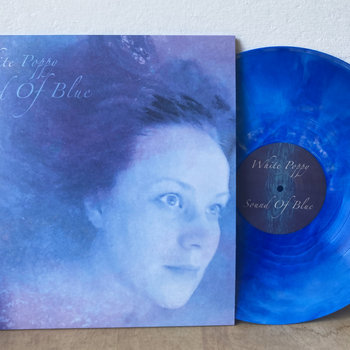 As White Poppy, Vancouver songwriter Crystal Dorval makes dream pop that stands against the harshest reality. In a genre typically focused on insulation, White Poppy albums have a lyrical directness and a sonic lightness that creates a kind of meditative strength. Those qualities grow deeper than ever on Sound of Blue, an album even airier than 2020's lively Paradise Gardens or 2015's crunchy Natural Phenomena. The clarity reveals even finer shades of Dorval's guitar, from the delicate playing on "Happy" and the title track to an entire palette of warmly distorted fuzz spread throughout. Tracks like "One More Night" and "Time" are immensely moving pieces that continue Dorval's skill at making something as abstract as the concept of temporality—whether it be a night, a year, a lifetime, a single breath—feel personal and profound. It all makes Sound of Blue the most rewarding White Poppy release yet, an album light enough to float that can uplift the heaviest of times.
Merch for this release:
Compact Disc (CD), Cassette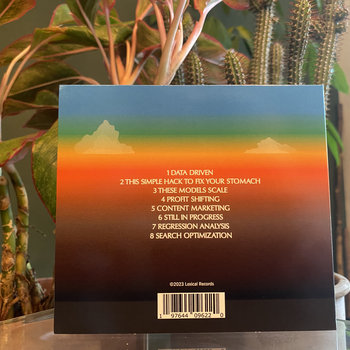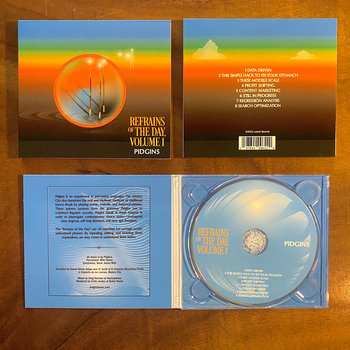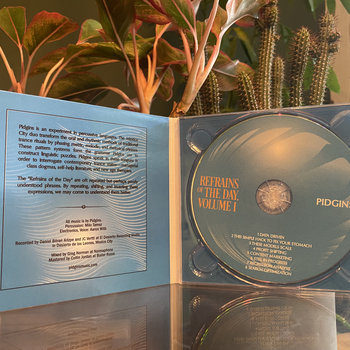 With Refrains of the Day Vol. 1, Mexico City duo Pidgins have made a propulsive debut full of musical virtuosity and earnest New Age ambitions. The immense pleasure of the first part complements the second—after all, it's hard to roll your eyes when they won't leave the back of your head. Percussionist Milo Tamez creates sprawling webs of rippling polyrhythms, a perfect pairing to Aaron With's electronics and voice, often processed into an airy electronic signal that can bring to mind Laurie Anderson or even Avey Tare. In a moment when the arch satire of New Age can feel like its own, suffocating trope, Pidgins' stunning musicianship and committed performances make this a breath of fresh air and a thrilling introduction.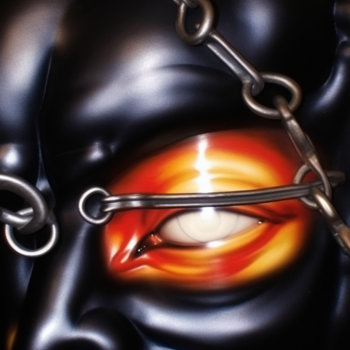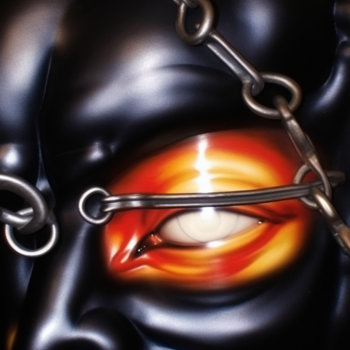 The only instrument credited on Nick Storring's Sleepwalking Through Lambton Woods is "bridge." It's a bridge the Toronto composer grew familiar with while walking in the park, and gradually, he began to find ways to play it over the years, both percussively and electroacoustically through the curious use of a detached humbucker guitar pickup. The resulting piece feels both sonically expansive and surprisingly intimate in the same way it might to hear someone play a guitar or saxophone they've had for years.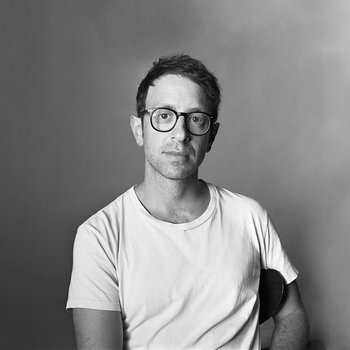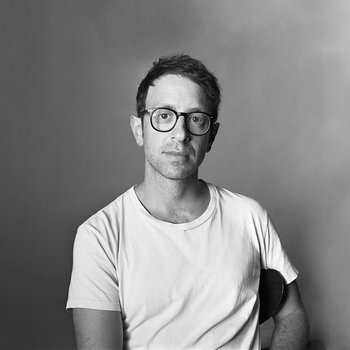 Merch for this release:
Vinyl LP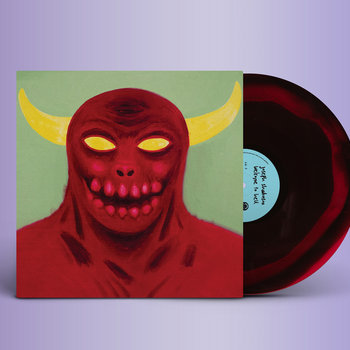 After helping craft a layered tribute to restaurant and service work with last year's Fresh Pepper, saxophonist Joseph Shabason has turned to a unique source of childhood inspiration for his latest solo album, constructing a soundtrack to the influential '90s skate video Welcome To Hell. Rather than touching on more skate-associated sounds like punk or metal however, Shabason and his band chase sleek, digitally-dappled smooth jams. It's a utterly unique sound—somewhere between 20 Jazz Funk Greats and Toejam & Earl—that authentically taps into the era, coating jazz fusion with a warm hum that brings to mind VHS tapes and CRT televisions.
SUN ARAW & Tarzana
AQUA X
Merch for this release:
Vinyl LP
An already fantastic musical year for both Cameron Stallones and Spencer Clark continues with this stellar split between SUN ARAW and Tarzana, Clark's duo with Jan Andersen. Tarzana set the atmosphere with gurgling electronic textures and rippling polyrhythms, while revisiting some tracks from their definitive 2015 release Alien Wildlife Estate. It finds an excellent counterpoint in "Super Coracle," Sun Araw's airy, 30-minute suite of crystalline electronics and delicate guitar riffage. Stallones builds and breaks tension constantly and delicately, like a flurry of soap bubbles. Together, they make for an otherworldly double-feature.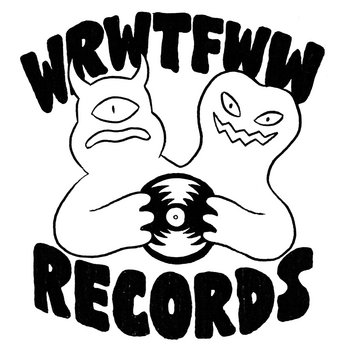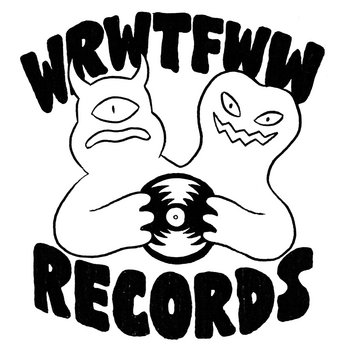 Merch for this release:
2 x Vinyl LP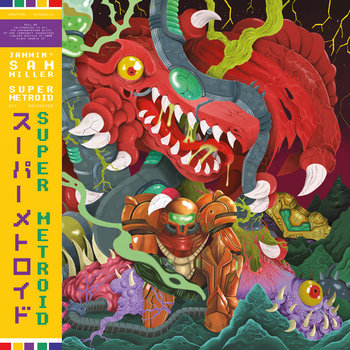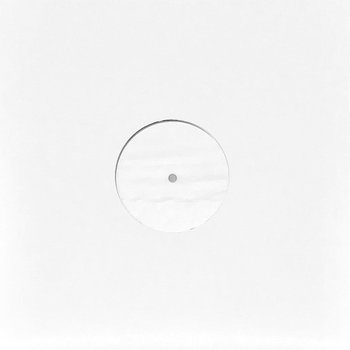 Staying true to WRWTFWW's acronym We Release Whatever The Fuck We Want, the label has dropped one of the season's best Halloween treats in the form of Jammin' Sam Miller's lovingly recreated soundtrack to Kenji Yamamoto's legendary 1994 soundtrack to Super Metroid. All the reverse-engineering of synths and drum machines pay off in creating such an eerie atmosphere. Rather than modernizing Super Metroid, it's more as if Miller's approach pushes it further back into the '80s heyday of synth-focused scores by composers like Jerry Goldsmith and Howard Shore. By uncannily tapping into a sound and era that actually influenced Metroid in the first place, Miller pays a unique sonic tribute to this classic soundtrack.