THE MERCH TABLE
The Merch Table: Year-End Holiday Gift Guide
By Ally-Jane Grossan · Illustration by Paul Grelet · December 09, 2016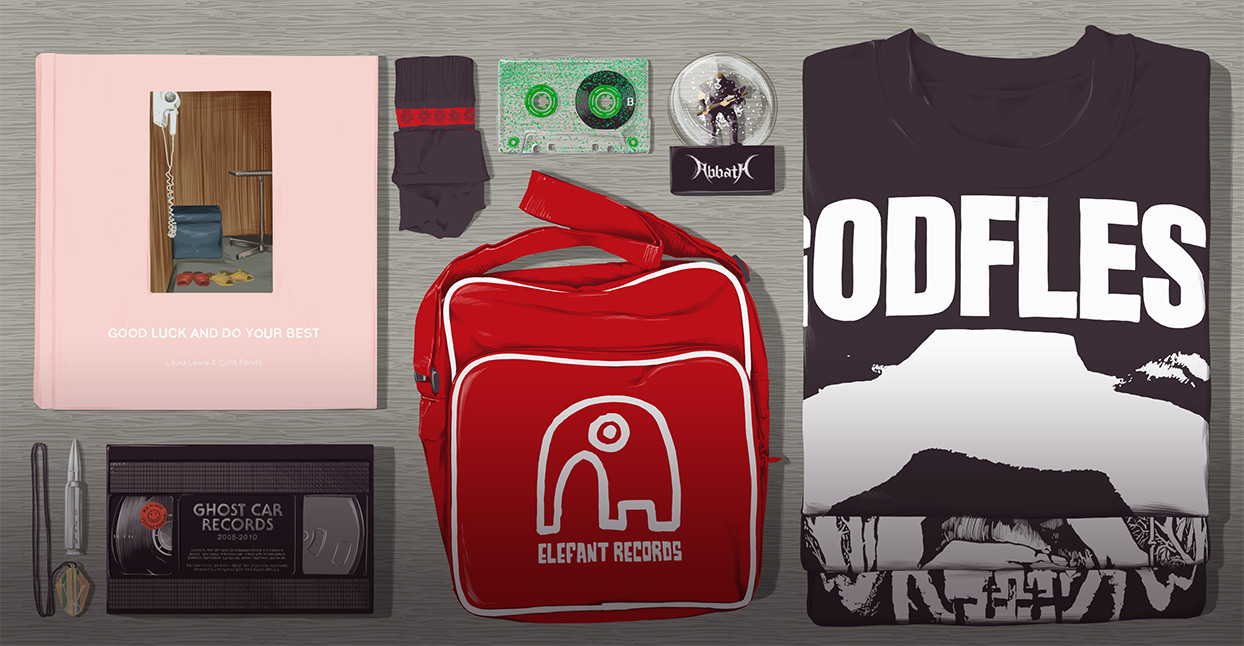 Every month, The Merch Table brings you the best and most bonkers merchandise you can find on Bandcamp. We commend bands and labels that get a little creative and think outside the tote bag. Whether it's a fashion accessory, a piece of art, or something entirely unique, The Merch Table showcases inventive, original—and, occasionally, downright strange—stuff that you might want to get your hands on. With the holidays just weeks away we've compiled a list of giftable merch for just about everyone on your list.
21. For the sweetest person on your list, or Winnie the Pooh…a Peals jar of honey.
22. For the adorable toting of books and LPs…an Elefant Records bag.