THE MERCH TABLE
The Merch Table: March 2018
By Ally-Jane Grossan · March 30, 2018
Every month, The Merch Table brings you the best and most bonkers merchandise you can find on Bandcamp. We commend bands and labels that get a little creative and think outside the tote bag. Whether it's a fashion accessory, a piece of art, or something entirely unique, The Merch Table showcases inventive, original—and, occasionally, downright strange—stuff that you might want to get your hands on.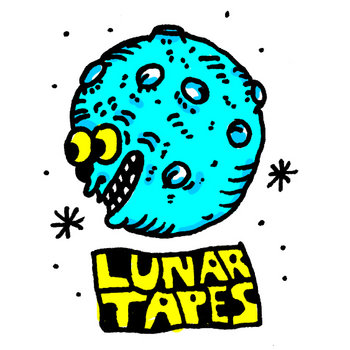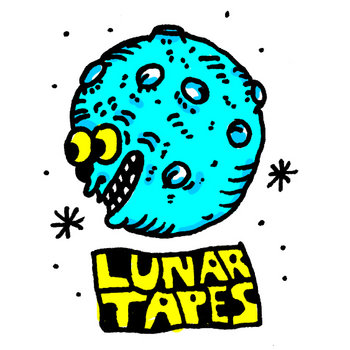 Merch for this release:
Cassette, T-Shirt/Apparel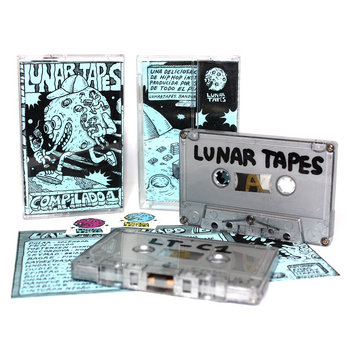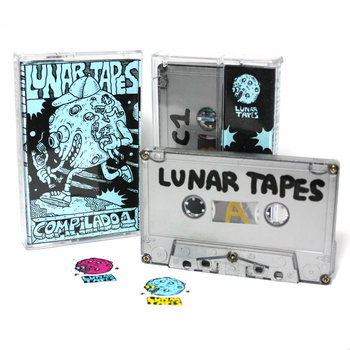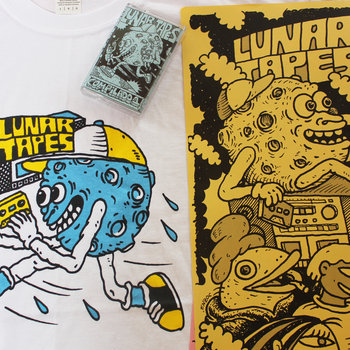 If you read our piece on the thriving tape scene in Santiago, Chile then you know that Lunar Tapes is South America's premier purveyor of boom-bap beats…if that weren't already obvious from this delightful boom box tee.
Merch for this release:
Compact Disc (CD), Vinyl LP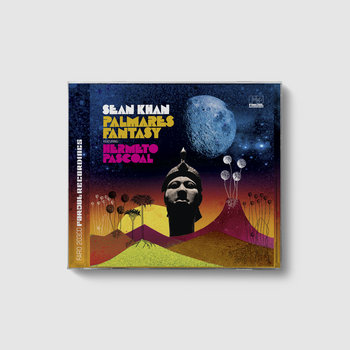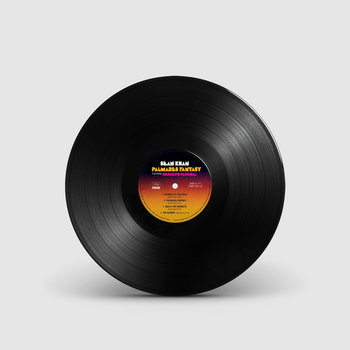 Brazillian label Far Out is responsible for some of the freshest re-issues this side of the Tropic of Cancer. With this super fresh record bag you'll be able to dig through those crates in style.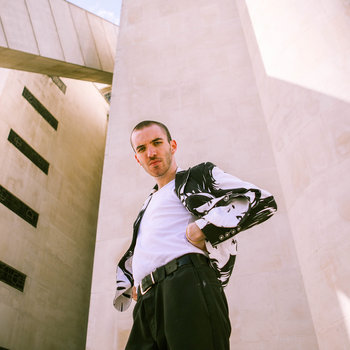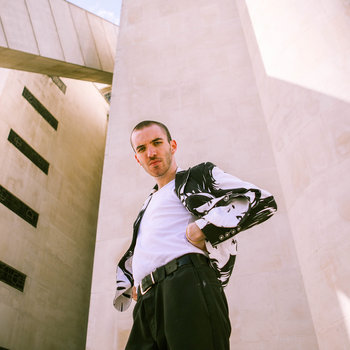 It's Friday night and you get home from the show. You frantically search for the phone number of your local pizza place before they close at midnight (we all know the good ones aren't on Seamless). You dial the number. You place your order and the pizza guy asks you, "What toppings?" You freeze, paralyzed by your options. Spicy pepperoni? Veggie supreme? Ham and pineapple? You decide to go with all three. These are the same options presented to you on this neat bottle opener from Liverpool's aptly named Pizzagirl. Choose your topping wisely.
Merch for this release:
Cassette
We jumped for joy when we heard Kaitlyn Aurelia Smith was setting up her own label, Touchtheplants, in Los Angeles and then jumped even higher when we saw the awesome merch. This cozy white hoodie with an illustration by Rob Moss Wilson is an excellent way to support the composer and her label. We're waiting with bated breath for their next batch of releases. 
Merch for this release:
Compact Disc (CD), Vinyl LP
If you've ever had your eardrums blasted to bits by a My Bloody Valentine record, you must own this tote bag.