TAPE LABEL REPORT
The Tape Label Report, November 2022
By Bandcamp Daily Staff · November 28, 2022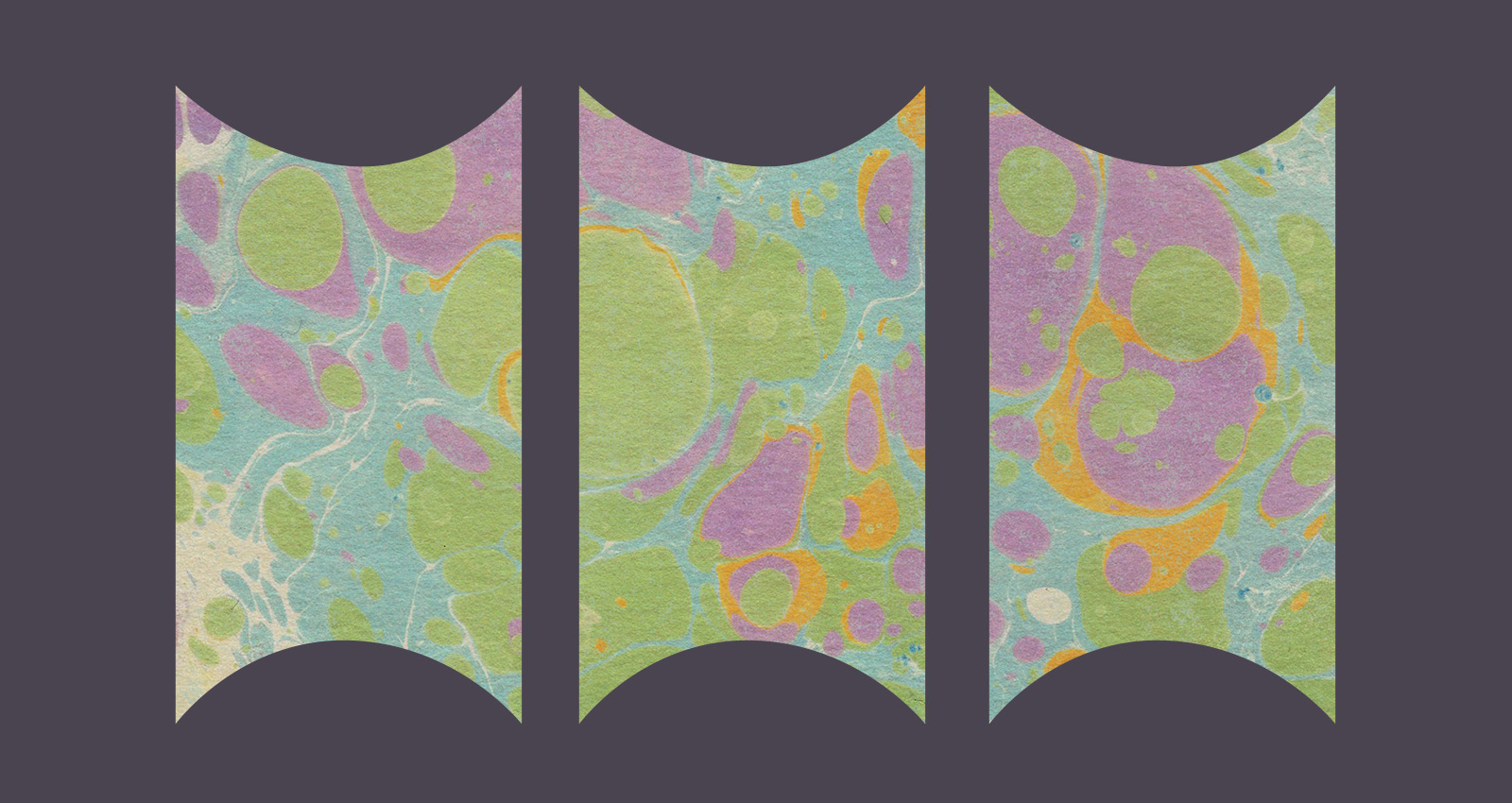 Welcome to The Tape Label Report, where we introduce you to five cassette-focused labels you should know about and highlight key releases from each.
---
Merch for this release:
Cassette
One might call Oxford's Beanie Tapes the ultimate Bandcamp tape label.
Not only because Ben Walker, who founded Beanie Tapes with his wife and Candy Says bandmate Julia Walker, is the director of engineering for artists and labels at Bandcamp, but because its existence was inspired by the tape labels Walker discovered on the platform, particularly Crash Symbols and Z Tapes. "I loved the sense of DIY community that was developing around tapes on social media," he says. "I'd started ordering tapes from the U.S., Germany, all over the place, and felt like I had a real music collection for the first time in ages."
Around the same time, he noticed that there was a cassette-sized hole in the local music scene. "I felt like Oxford had so much great new music and a buzzing live scene, but a lot of merch tables were empty," says Walker, who has been playing in bands and attending gigs in the city for 25 years. (Julia also makes music as Julia-Sophie.) "I was buying tapes from around the world at this point and was convinced that an analog physical release was a meaningful part of music finding a place in the world. Oxford needed an indie tape label, so we started one."
The label was launched with releases from Michael Fox, whom the couple was recording at the time, and Max Blansjaar, a Dutch 15-year-old who'd sent them a demo that they loved. From there, Walker says, they "released as much great local music as we could find in the first year or two and put on some great multi-day launch gig 'residencies' at The Library, which is a little, loud, sweaty, 50-capacity cellar venue on the Cowley Road. One of the few indie venues left in Oxford since we lost a few in lockdown." As for the name? "Julia wears a beanie all the time, so we called it Beanie Tapes."
The artwork for all of Beanie's releases is designed by Léa Morales-Chanard, a French artist who had serendipitously inquired about doing design work for Candy Says the very day the Walkers decided to start the label. "Not kidding, it was very weird," says Walker. While the artists sometimes collaborate with Morales-Chanard on the finished product, "Léa always picks the color of the cassettes. She has a real eye for that."
When it comes to finding new artists, Walker says he is "just looking for music that makes me excited enough to want to pour a lot of time and energy into releasing it. I'm often won over by a live show, whether it's weird and engaging (Jack Goldstein) or just confident and fun (Max Blansjaar). I love releasing music that is not trying to be popular but will never be forgotten by the people who discover it."
Release to Start With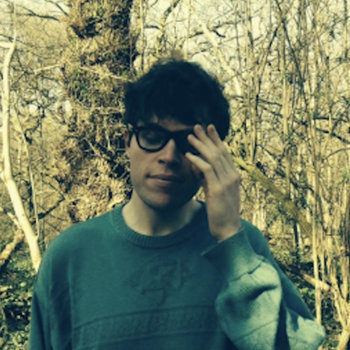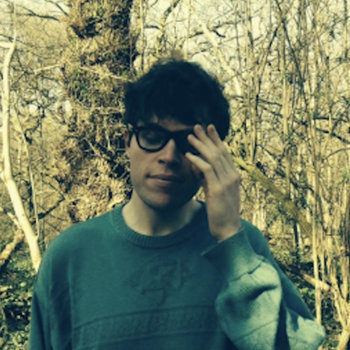 Merch for this release:
Cassette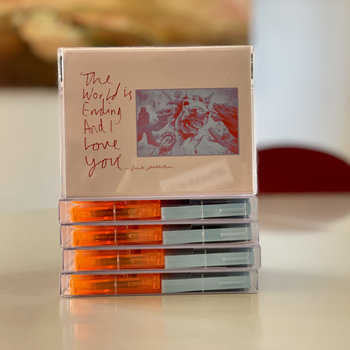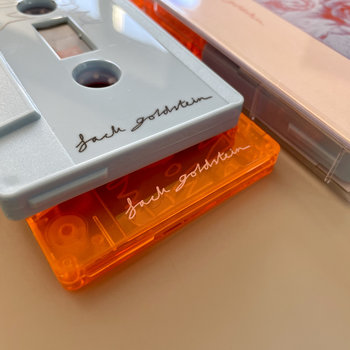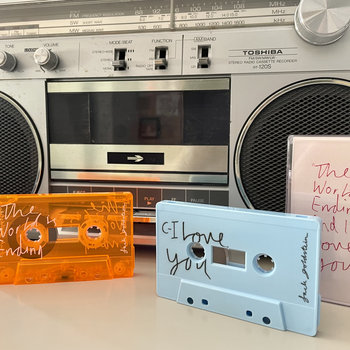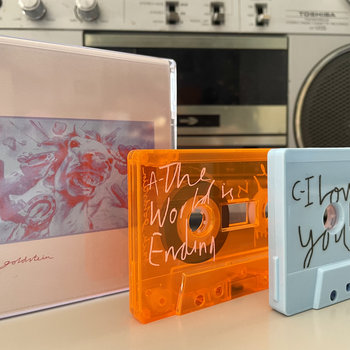 Walker says the latest record from Jack Goldstein, whom he says "has been putting out weird, intense outsider pop for the last decade," is a great place to start with Beanie Tapes.
"[Jack] was in an Oxford band called FIXERS back in the day, and although he has moved to Margate now, he's still very much part of the Oxford scene. This album was written and recorded in the aftermath of Jack losing both of his parents during the lockdown, and he calls it an exploration of love, loss, family, and hope. It's a record full of intense emotions, but it still has a sense of experimentation and humor that makes me laugh and cry and punch the air every time I hear it. Definitely not for everyone, but if you like your pop a little weird, it might just change your life."
---
Merch for this release:
Cassette
Canigou Records is a mobile tape label that follows Carlos Perea-Milla Fernández around the world. "Canigou is based wherever I am, which in the last few years has been London, Buenos Aires, Málaga, Madrid, and Beirut—and from this week in Niger, as I'm currently moving around working in the humanitarian sector," Perea-Milla says. Though the label's official base is in Andalucía, Spain, the desire to create a global network of local scenes has come to define Canigou's output. "I love the DIY world and all the small initiatives that you might encounter in each place you visit—I was especially impressed by this in Beirut—and that's where I feel most welcome and inspired: tiny independent venues, regular experimental music nights, micro labels, workshops."
Canigou was originally founded by Perea-Milla, Jack Goodwin, and Hana Williams when they were students at Goldsmiths, University of London. They were motivated by the need to control how their music was presented. "There were quite a few local labels starting up around us, but we didn't quite see our music fitting neatly into them," says Perea-Milla. "Above all, it was about not having to compromise on creative decisions and being able to choose our own pace and rhythm." Eventually, Canigou's releases expanded beyond this small group to include outside artists until its catalog featured an international roster.
Though there is a wide range of music on Canigou, its artists share an earnestness that shines through in their DIY approach to recording. Perea-Milla identifies the label's aesthetic as "textural, instrumental, mostly improvised, usually experimental, lo-fi (out of necessity or choice), somewhat nostalgic, and melodic." He points to Contours as the label's most representative album, "a compilation released in 2019 which stretches the ambient genre out as much as possible and features mostly non-male artists from different countries." Indeed, the warm and inviting atmosphere of Contours is common across Canigou's output.
Though cassettes were a financial choice at first, they have come to inform Canigou's aesthetic as well. "As we started to become more aware of the cassette scenes existing in different countries, it seemed like the most appropriate format to release experimental and ambient music in," Perea-Milla explains. "Later, it became a regular feature of my solo performances. Cassettes have a very interesting fragility and malleability, and they add a physicality to performance that other formats don't."
Release to Start With
Merch for this release:
Cassette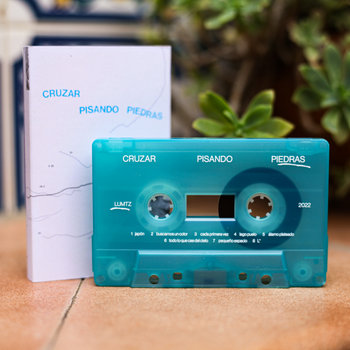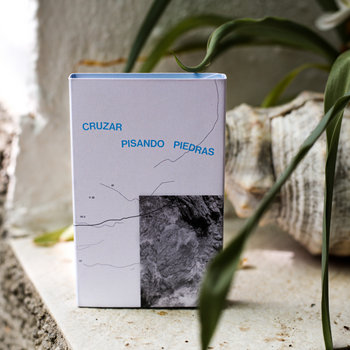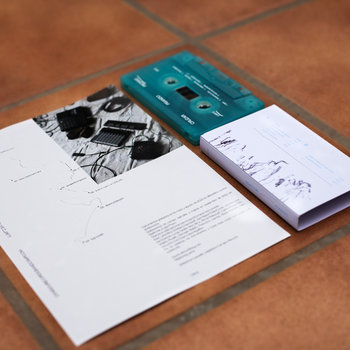 Canigou's latest release represents the direction that Perea-Milla wants his label to go. "I think cruzar pisando piedras by my good friend Lumtz, whom I met during a trip in the Argentinian Patagonia, embodies the spirit of what I hope Canigou is becoming," he says. "It's gentle and spontaneous, it blurs the line between what's sampled or played live, and it has a nostalgic quality to it in terms of melody and texture." Lumtz's songs, carefully composed and yet free-flowing, recall their place of origin near a stream called the Casa de Piedra (House of Stone) in the Argentinian Patagonia. Its wide range of instruments, including piano, guitar, synth, tape loops, voice, and field recording, combine in a disarmingly natural way that is exemplary of the Canigou sound.
---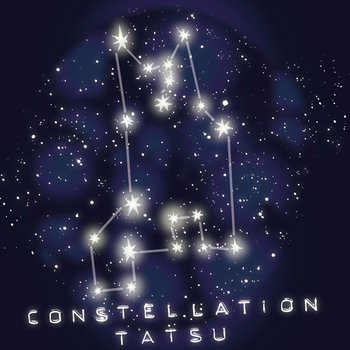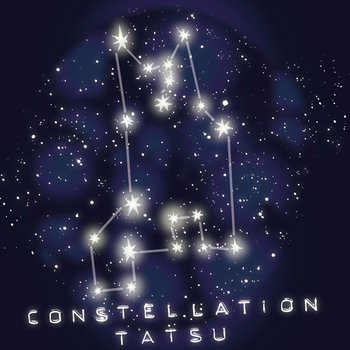 Merch for this release:
, Cassette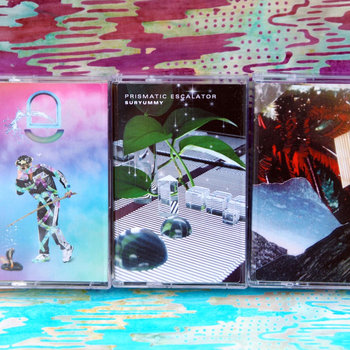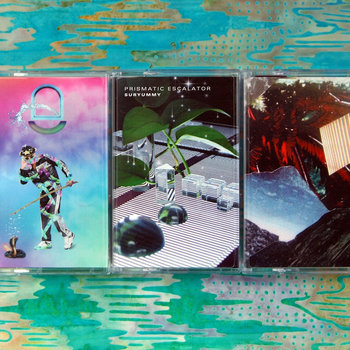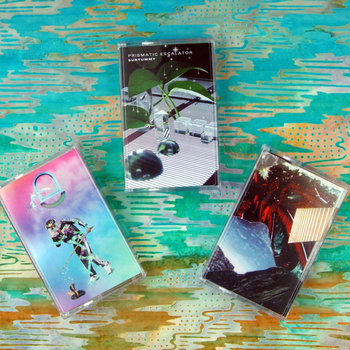 Back in 2012, in San Luis Obispo, California, Steven Ramsey was the general manager and a DJ at KCPR, Cal Polytechnic State University's radio station. While there, he started to get into cassette labels like Aguirre Records, Stunned Records, and Tranquility Tapes, creating the foundation for what his future label, Constellation Tatsu, would eventually release. The label was named after Tatsu, the Maine Coon cat that lived at Ramsey's DIY show house The Crossroads, which hosted artists like Calvin Johnson and Shannon and the Clams. Focusing on releasing ambient and otherwise experimental music, Ramsey says he aims to "help people step outside their comfort zone and find music that's intriguing, imaginative, and genre-less." Constellation Tatsu also sells cassettes in curated batches, designating a particular sensibility and feel within these bundles in order to "offer an alternative way to find out about new music in a digital age."
To Ramsey, the few times he's ever worked with vinyl have been cumbersome, difficult, and unproductive to the label's processes. "Vinyl is unreasonably expensive to produce, and unless you're shelling out even more money, the audio fidelity is questionable versus digital and a nice DAC setup. Cassettes sound great, cost ~$3.00 per copy to produce, and give the satisfaction of owning a physical copy." In addition to their cheapness and efficiency, cassettes are also perfect for ambient/experimental music, he says, because of their long-form nature, as opposed to the physical limitation of the double-sided record.
Release to Start With
Celer + Forest Management
Landmarks
Merch for this release:
, Cassette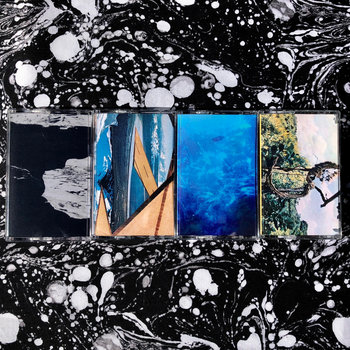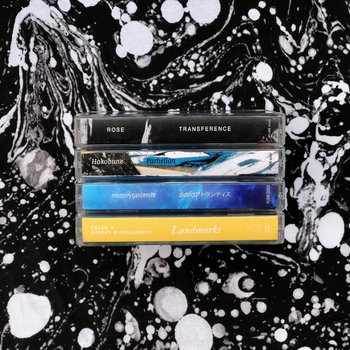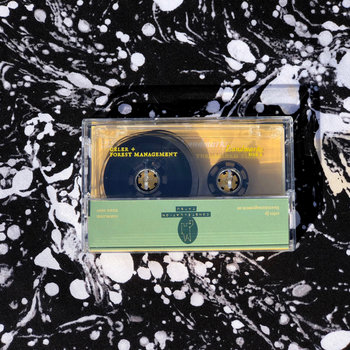 Based on the Paul Theroux novel The Mosquito Coast, Will Long and John Daniel collaborate on a score that is as eerie as it is melancholy. Tape loops, synths, field recordings, and dialogue from the novel's film adaptation coalesce throughout, enveloping the listener in a unique, brooding atmosphere. These qualities are enhanced by the ratty, scratchy nature of the cassette tape, a precise package by which music and format are merged. It is an album that encapsulates Constellation Tatsu's mission: spiritual, adventurous, minimal, and psychedelic all in one.
---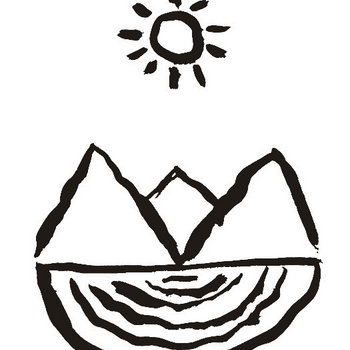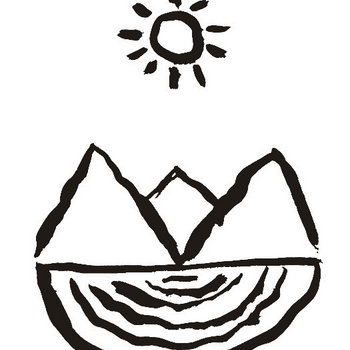 Merch for this release:
Vinyl LP, Cassette
Oakland-based Inner Islands was started in 2010 by musician Braden McKenna with the idea of putting out music that "was a natural expression of our inner worlds, with no regard for what was commercial or cool," says Sean Conrad, who took over running the label in 2014. The music released on Inner Islands is reflective of the founders' similar tastes: "We were really vibing on people like Laraaji, Popol Vuh, and Enya as well as other '70s/'80s New Agers. I think there was something gently punk about it." The label is currently experiencing increased attention due to the recent surge of interest in New Age, ambient, and soft drone music.
Conrad releases a lot of music under different monikers, from his collaboration with Rosa Beach Mason to his solo projects under the names Ashan and Channelers—Channelers recently released a stellar collection of acoustic guitar improvisations, drones, and brass workouts called Time, Space, and Thought. Outside of Conrad and McKenna, the label has released music by Ki Oni, Soda Lite, and Kenji Kihara, who all traverse similar spaces within this softly psychedelic label. Inner Islands' most recent release is Nimbuala's Peace Rock, four tracks of deeply meditative journeys, not unlike the work of the aforementioned Popol Vuh, Agitation Free, or later-era Brainticket. Something that permeates most, if not all, of Inner Island's releases, is the way the worlds we build within are expressed outwardly. "So much of the music is based in improv with people exploring their inner worlds and personal depths," says Conrad.
Release to Start With
Rosa Beach Mason and Sean Conrad
Wake
Merch for this release:
Cassette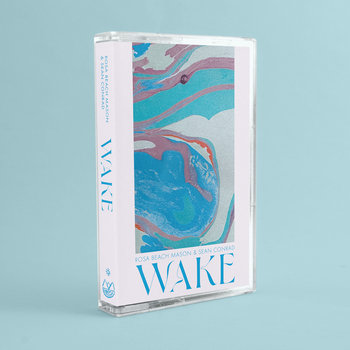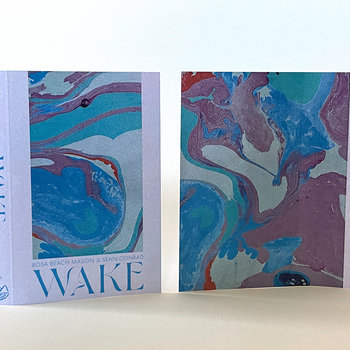 The music that Rosa and Sean make together under their own names is a kaleidoscopic swirl of looped, layered vocals; droney guitar improvisations; and euphoric atmospheres that invokes the likes of Victorialand-era Cocteau Twins, a less abrasive Flying Saucer Attack, or more recent artists like Julianna Barwick and Ian William Craig. Over the eight tracks, they weave utopian worlds that leave the listener looking inward.
–Joe Trainor
---
Merch for this release:
Compact Disc (CD), Cassette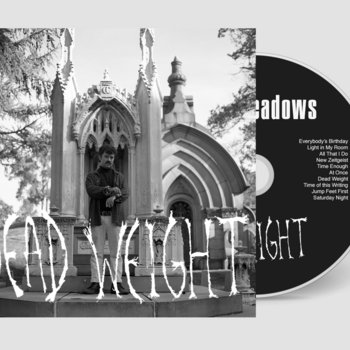 When Brooklyn's Ruination Record Co. announced My Life In Hollywood—a stripped-down, classic rock-indebted LP from New York City music journalist/singer-songwriter Sam Sodomsky, who makes music as The Bird Calls—the news came a little over a week after they dropped the Moon Mullins record Water Your Flowers. An ambient album centered on blocky vintage synthesizer tones, it is objectively quite different from Sodomsky's melancholy-yet-playful ruminations on the human experience, but these releases sit nicely alongside each other within the context of the label's catalog. While the artists Ruination backs span a range of unpredictable styles, they all dwell in the same smart, bookish universe.
Founded by childhood best friends and lifelong creative collaborators Andrew Stocker, Dan Knishkowy, and Sam Cantor, Ruination initially started as a platform for their personal projects. They began expanding their focus in 2017 when they put out the first of two massive So Many Singing benefit compilations featuring contributions from artists like LVL UP, Mary Lattimore, and Garcia Peoples. These collections gained so much traction that Stocker fondly recalls Jeff Tweedy attending the Chicago release show for the second installment. The label ramped up even more in 2021 when they unveiled the album Good Timing from Knishkowy's own genre-spanning project Adeline Hotel. "That record surprised me, and it felt like maybe the first time we were reaching new ears. There was such a strong visual element with that album, too, with the limited hand-sewn covers, which kind of informed some things going forward," Knishkowy says.
Solid LP packaging isn't the only physical medium that Ruination has on lock, though. They also do 7-inches, CDs, and, of course, tapes. "For us, cassettes are an intimate medium, both due to the tactile nature of the packaging and also because the majority of production is done in-house," Stocker says. Each one is dubbed and assembled by hand with care, injecting things with a nurturing essence that reflects the warmhearted spirit that makes Ruination so special.
Release to Start With
Merch for this release:
Cassette, Compact Disc (CD), Poster/Print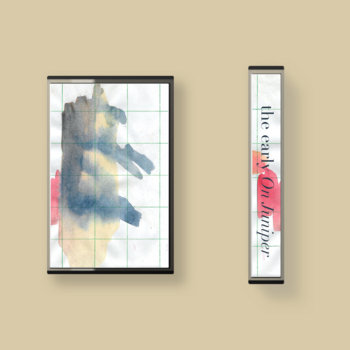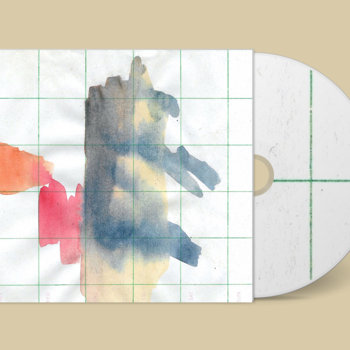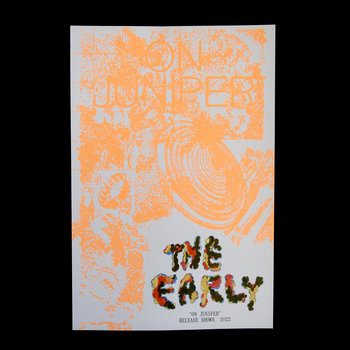 The Early is a collaboration between guitarist/synthesist Alex Lewis and drummer/electronics wiz Jake Nussbaum. On Juniper is a standout in the Ruination universe, thanks to how inventively the Philadelphia duo merge the stylings of jazz and post-rock. Originally scheduled to be recorded in 2020, the project was put on hold when COVID-19 struck, and the arrangements were in shambles by the time the band was finally able to hit the studio almost a year and a half later. These eroded tracks channel an improvisational edge that captures the nuanced interplay between Lewis and Nussbaum. Stretching four tracks over 31 minutes, it's a warm exercise in freewheeling spontaneity that evokes watching a willow tree disintegrate in the springtime wind.