TAPE LABEL REPORT
The Tape Label Report, March 2023
By Bandcamp Staff · April 11, 2023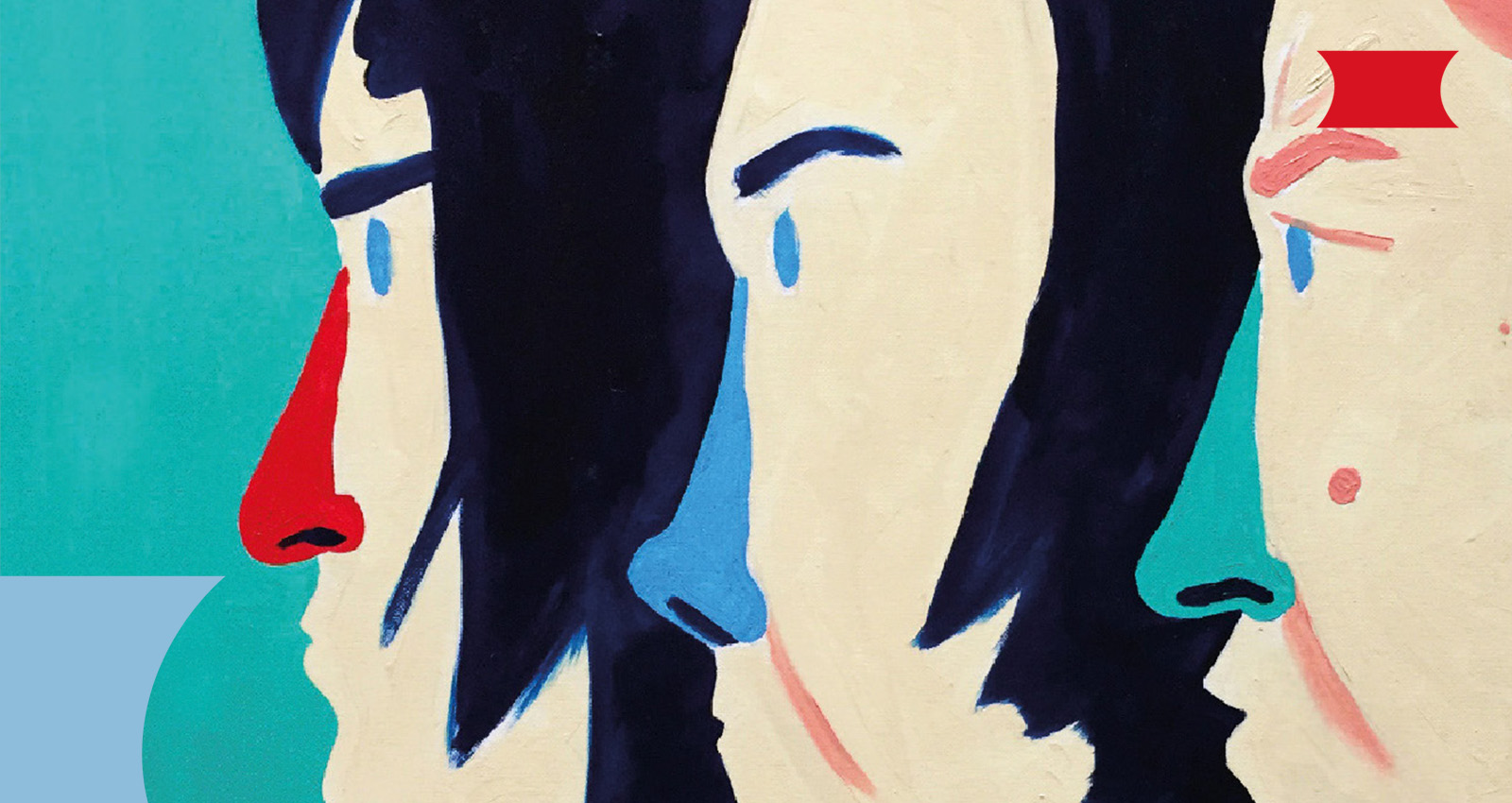 Welcome to The Tape Label Report, where we introduce you to five cassette-focused labels you should know about and highlight key releases from each.
---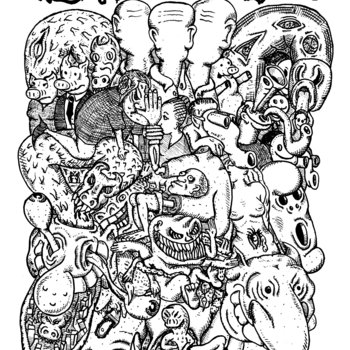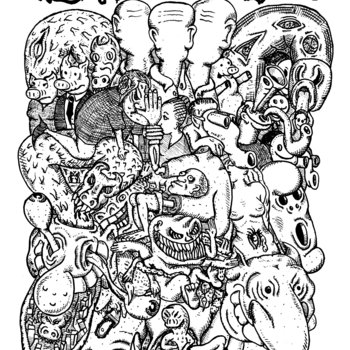 Merch for this release:
Cassette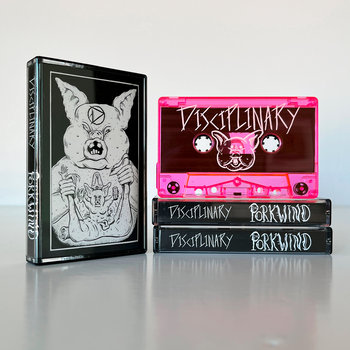 If you were to conjure up a stereotypical English underground music head, Cruel Nature Recordings founder Steve Strode could be the prototype. He started his first band at 16 and his first zine and tape distro the following year. He ran DIY events throughout England in the 2000s while simultaneously heading Distraction Records. The man is a consummate music obsessive, so it comes as no surprise that Cruel Nature is as far-reaching and eclectic as it is. The basis for the label is "to give a platform to new artists, irrespective of location, and also give them the chance to have something published as a physical format," says Strode. That physical format has almost always been cassettes, dating back to the late '80s.
"As a physical format, [the cassette] works because you can create wonders with the inlay and shell designs resulting in a visually stunning piece, coupled with the warm organic analogue sounds, an overall great little piece of art," Strode says, adding that putting out small runs of cassettes doesn't leave him with an excess of copies, leading to more diversity and risk-taking in what he can release without fear of financial crippling himself. For a genre-averse label such as Cruel Nature, cassettes are a natural fit in their flexibility, ease of use.
Release to Start With
Merch for this release:
Cassette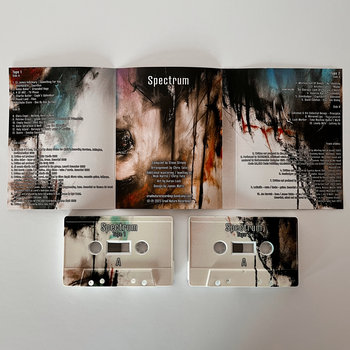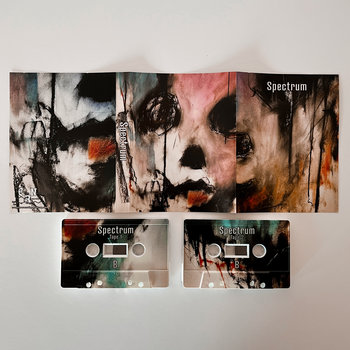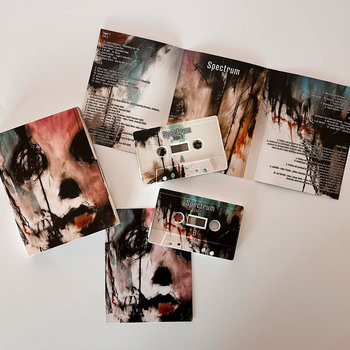 Cruel Nature's 10-year anniversary compilation showcases the label's vast expanse of genres. Indicative of Strode's interest in satiating all tastes, the 23-track release never stays with any sound for too long. Featured is Whirling Hall Of Knives's noisy, acidic techno, Katie Gerardine O'Neill's formless electroacoustic folk, the synth soundscapes of Gvantsa Narim, and even a PJ Harvey cover courtesy of TANKENGINE. In essence, a perfect summation of Strode's philosophy and his commitment to underground art.
– Eli Schoop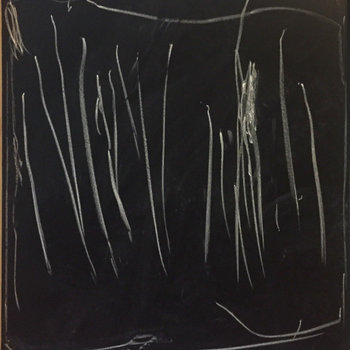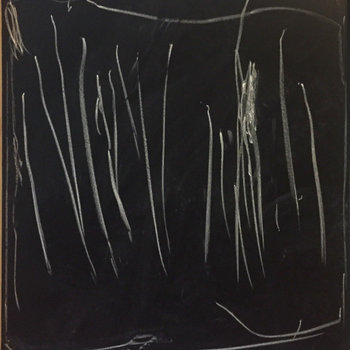 Merch for this release:
Cassette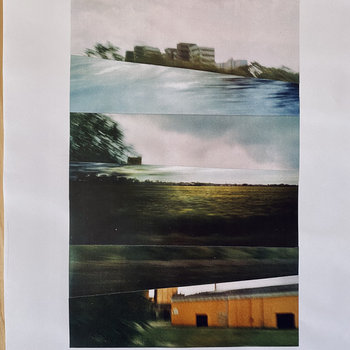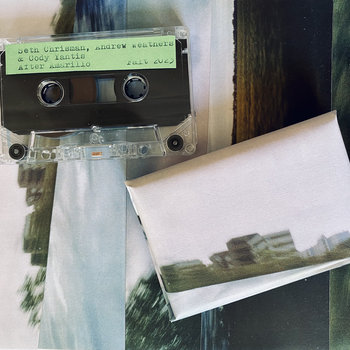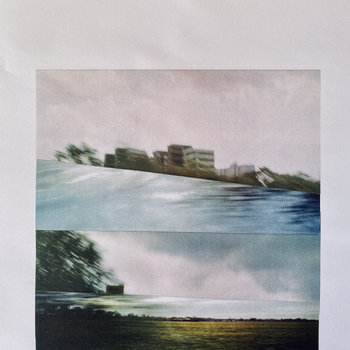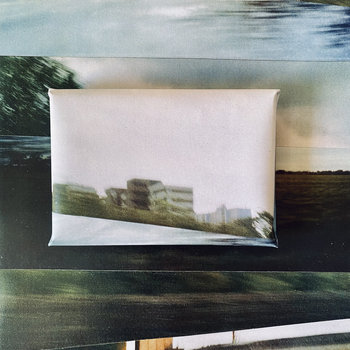 Cassettes released by Falt are immediately recognizable for their paper wrapping and their self-printed stick-on labels. The label's catchphrase—"Falt tapes are never mint"—is "half a joke and half a serious thing," explains founder Christian Schiefner. "When I made the first tape (my own) I only had 28 tapes at home in a shoebox but no cases, so I thought about the packaging and did a collage which I copied and wrapped around the tape."
Since that first self-produced tape, Falt has released well over 100 albums with the same DIY ethos. Schiefner is in charge of everything: curation, production, design and distribution. "Falt is a living room label—I dub the releases at home, I do the cover artwork, I print these collages in a print shop and then I go home and wrap all these covers around the tapes," Schiefner says. "All of these have my fingerprints on them." He even forgoes digital design programs in favor of an old-school cut-and-paste approach. "It's all analogue, I don't use software but scissors and glue. I have always made photographs with cheap point and shoot cameras and I have a bunch of shoeboxes filled with the prints and I use these to make the covers."
Though Falt now features dozens of artists in its discography, Schiefner never expected his at-home project to extend beyond his own music. "I started this thing because I wanted to release my own work, but since then it has developed into something totally different," he says. "The first tape was mine, but then I got into contact with some really awesome people and it changed the label." Schiefner now relishes being a link in an international network of musicians and artists. "When someone sends me an email and is asking something about the label and some artist who I released, and I can help them find out more about it, I feel really glad to be part of this kind of weird noise-electroacoustic tape scene."
Weird electroacoustic noise is quite a fitting descriptor for Falt's output: the label has released a huge variety of abstract music, from blasts of noise by Crank Sturgeon to quiet improvisational percussion by claire rousay. "There is no guideline for Falt, just my own taste," Schiefner says, trying to describe his label's aesthetic. "It might be weird to say that, but I really like every release, every sound on every tape. So the musical aesthetic might be called: Falt."
Release to Start With
The Floating Tape project demonstrates how closely Falt is connected to the international experimental tape scene. For the four-part series, Falt, Zhu Wenbo's Zoomin' Night, Anne-F Jacques' presses précaires, and Pablo Picco's Bolinga Everest each released an album with the label owners taking the roles of musician, producer, and distributor in turns. Rotating duos created sounds for each tape while the third participant arranged and mixed the material and the fourth released the album. Falt's entry, Fliegendes Band, features Jacques and Zhu's recordings arranged by Picco as Bardo Todol. Its mix of electroacoustic improvisation and field recordings is exemplary of Falt's sound and a perfect introduction to these musicians, all of whom have released with Falt previously.
– Matthew Blackwell
Merch for this release:
Cassette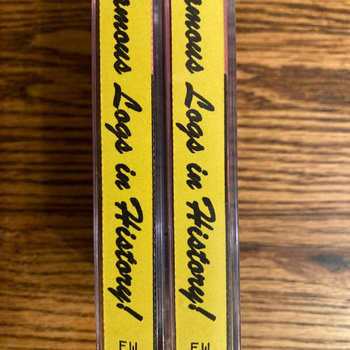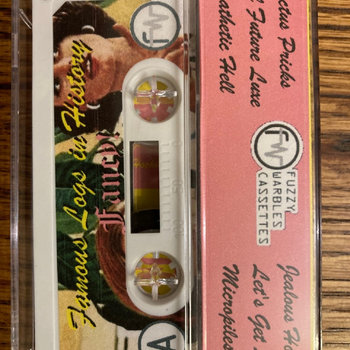 Though it was named after A Clockwork Orange's Nadsat slang for vinyl records, the Brooklyn-based Fuzzy Warbles label has been steadfast in its commitment to the cassette tape. Launched in 2018 by Ben Mancell, the label's initial MO was admirably utilitarian. As Mancell puts it, Fuzzy Warbles "allowed for a quick, easy, and cheap means of producing physical product for my various projects and bands that I like."
Inspired by the no-excuses vigor of the UK DIY cassette movement of the early-80s, Mancell appreciates the personal control offered by a cassette label. "I do everything in-house, from the dubbing to creating and printing the J-card and label artwork. I am not beholden to a vinyl pressing plant's backlog. I can get product to a band for them to sell at shows within a matter of days."
However, the utility and independence that marked such trend-defying concerns as Fuck Off Records and Conventional Tapes aren't the only similarities Fuzzy Warbles has with its DIY progenitors. The label's thirty-six (and counting) releases reveal a kitchen sink approach to roster creation with the only real through line being a conscientious commitment to making music for its own purposes and removed from the commercial process.
There are plenty of punk and punk-adjacent sounds on Fuzzy Warbles, be it the glam-tinged CB's rock of Swilson or the damaged synth chaos of Lost Packages. Yet, there are also releases from gonzo, autoharp-led art-rockers The Pepper Kings; noir-surf instrumentalists The Zolephants; minimalist noisemakers Vibrant Specter; and trad indie-rockers Hard Job, to name just a few.
Fuzzy Warbles embodies what makes the recent tape label explosion so valuable: the label represents an almost obsessive passion for music and releasing music into the world undeterred by conventional music industry obstructions. To paraphrase another certain influence on the label: it's easy, it's relatively cheap, so Fuzzy Warbles went and did it.
Release to Start With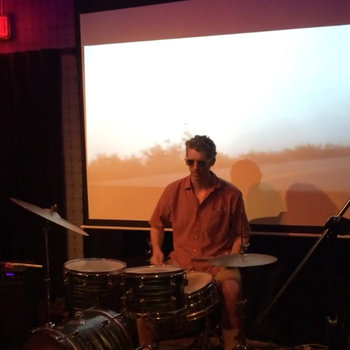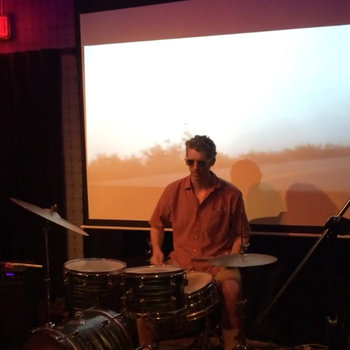 Merch for this release:
Cassette
There's a little something for everyone in the Fuzzy Warbles catalog, with releases running the gamut from ear-worm melodies to ear-shattering noise. The Brooklyn-based Zolephants, however, have a sound that cuts across taste and genre and should find purchase with all manner of music fanatics. Offering an idiosyncratic, synth-heavy take on classic "wet-sound" surf guitar, with a few Black Lodge shadows to give it some mystery and edge, the largely instrumental Islands of Neptune is cinematic in scope and almost narrative in the way its musical themes unfurl. But while it should have instant appeal for both garage turkeys and Leoni fans on the scene, there's an irreverence and an experimental edge that aligns Zolephants as more with, say, Suicide than it does Dick Dale.
– Nate Knaebel
Merch for this release:
Cassette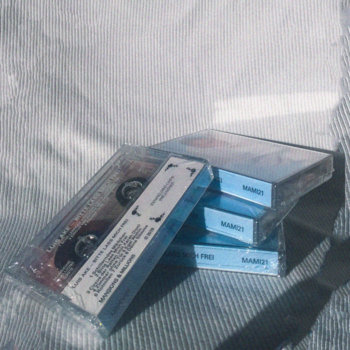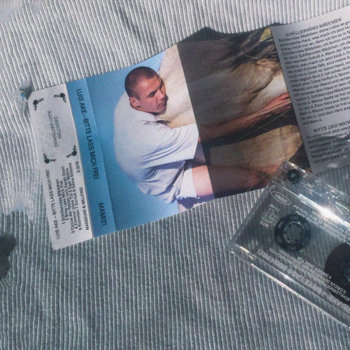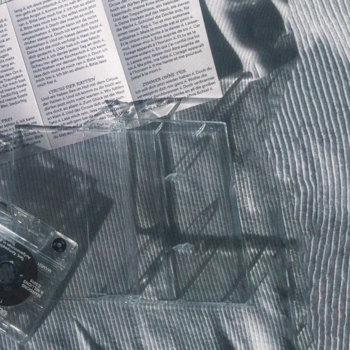 The name of Berlin-based label Mansions and Millions is lifted from Joan Didion's The White Album, and the output skews towards '80s-referencing synthwave, gauzy dream pop, and arty bedroom studio experimentation. And despite its presence on this list, it's not a tape label per sé, or at least not exclusively a tape label.
It would be difficult to describe Mansions and Millions as exclusively anything. The roster is far from dominated by Germans or even Germanophones—not unlike Berlin itself—but rooted in the Underground-Popszene of the southeastern district of Neukölln, where established immigrant communities live alongside an ever-growing cohort of international creative types. Fueled in part by sentimental pop maestro Sean Nicolas Savage's relocation from Montreal and performance spaces like the since-closed Internet Explorer and Loophole, the mid-2010s Neukölln scene was the exciting exception to Berlin's rather monolithic association with electronic music. Label founder Anton Teichmann was in the right place at the right time.
Among the label's initial releases was Better Person's It's Only You, the debut EP from Savage's bandmate Adam Byczkowski. It sold out after a slow start, legitimizing the label and Byczkowski, who'd record his subsequent full-length debut Something to Lose with MGMT's Ben Goldwasser. More left-of-center pop records followed, among them deranged new wave from Luis Ake, proudly synthetic bedroom soundscapes from Discovery Zone, and deconstructed darkwave from Amigdala.
Many are of course available on tape. Cassettes are a natural choice for Teichmann, who grew up on cassettes from hardcore labels like SST and Dischord. "I've been in touch with tapes as a medium for underground music for a long time," he says. "It was never a weird thing for me, whereas people still come up to us and sort of laugh at the idea that we have tapes to sell at the merch table." Laugh away—it's never stopped Mansions and Millions from selling out multiple tape runs. In other words, alles gut.
Release to Start With
Merch for this release:
Cassette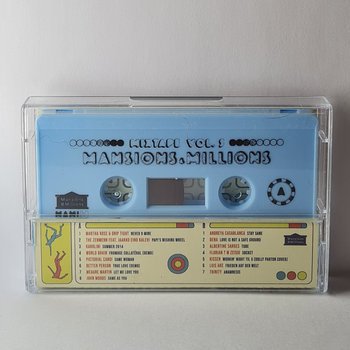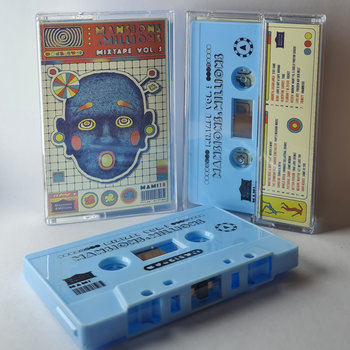 While you can't go wrong with any of the multiple Mansions and Millions mixtapes Teichmann has curated to showcase his label, we're especially partial to the fifth edition released last August. Karolini's "Summer 2014" opens with a riff so ebullient it feels like an '80s sitcom theme before turning into something like Craft Spells crossed with a jauntier Part Time. There's a demo version of World Brain's "Fromage collatéral" that's light on its feet and the hi-hat, plus hyperactive '90s techno revivalism via Luis Ake's "Frieden auf der Welt" and downtempo balladry from John Moods. If the idea of a mixtape whiffs of a bygone era, then that's the point. "So much is algorithmic these days and people aren't really confronted with selection too much anymore if they don't actively seek out to do so," says Teichmann. In that sense, Volume 5 is the best of both worlds – deliberate in its curation, yet sonically diverse enough that you can't help but feel spoiled for choice.
– Elle Carroll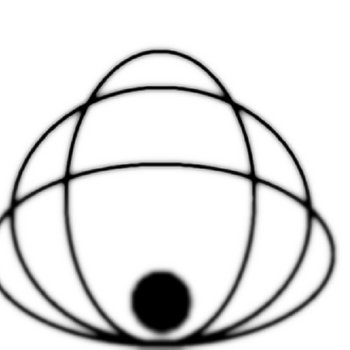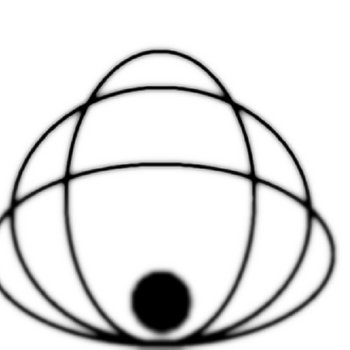 Merch for this release:
Compact Disc (CD), Cassette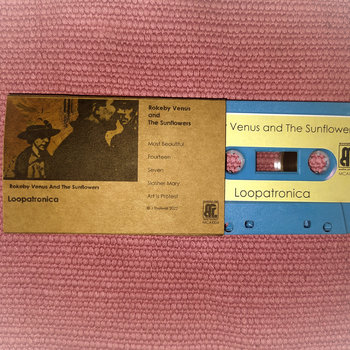 Moolakii Club Audio Interface might be based in the UK, but their small operation has already reached well past their headquarters in Wirral. The label got going when owner and musician Jez Thelwell—prevented from playing in his local bands due to COVID-19 lockdowns—started getting into electronic music at home. In addition to making his own music as Loopatronica, he plumbed the deepest recesses of Bandcamp to find obscure artists that excited him. "As I was getting into the electronic scene that's on Bandcamp, I stumbled across artists that were making some amazing music, but weren't actually selling anything," Thelwell says. He then reached out to those artists to help get their work more exposure. "I remember when I first released something. For someone to buy something that you've created, it's an amazing boost. I wanted to share that with other people."
Every artist that Thelwell linked up with introduced him to a new world of electronic music. Chris Bullock's Bone Music emanated a dark aura, exploring the murky depths of industrial synth and sound collage. Liam Moody's Mode 7 Project—a combination Tangerine Dream-esque Berlin School synthesizer interspersed field recordings from downtown Tokyo—had a completely different feel. "It's interesting meeting people and talking to them about their interests," Thelwell explains. "And understanding the different creative processes that these different artists are using, and how there's a lot of overlap between lots of different genres."
Using other independent labels with humble beginnings like Werra Foxma and Castles in Space as a blueprint, Thelwell continued building Moolakii Club from the ground up. With his roots in indie and punk scenes in mind, he started releasing low-cost cassettes and printed catalogs of upcoming releases. "It's a very beautiful thing to be able to hold something, you know, something that somebody's created and sent to you," he says. Besides being nice things to hold, Moolakii Club's physical media does double duty as a means of building community—the lifeblood of any DIY label. "It sort of harks back to the '70s, '80s, '90s thing where you'd have little fanzines and things. It's something that people can share," says Thelwell.
Release to Start With
the river flows again.
hyacinth.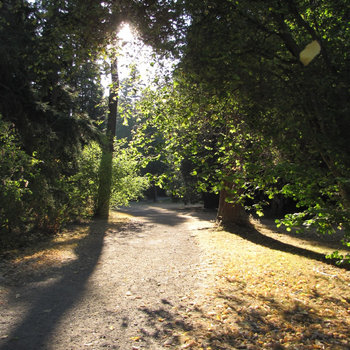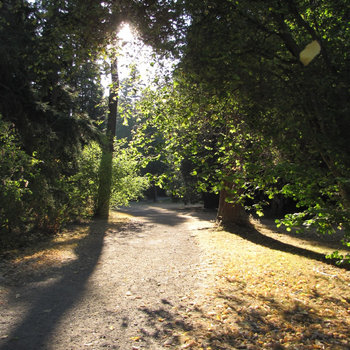 Merch for this release:
Cassette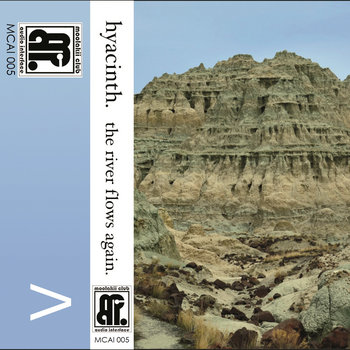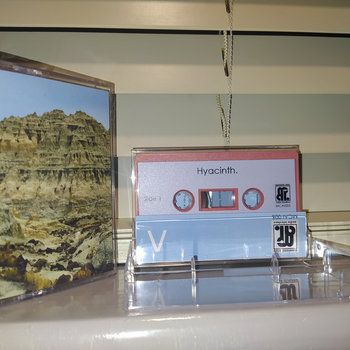 Hailing from the Pacific Northwest, hyacinth. is Moolakii Club's first artist from the United States. Occupying space between the tessellating ambient techno loops of The Field and the hypnagogic pulses of SpaceGhostPurrp, the river flows again. is a collection of short vignettes inspired by the quiet scenes of rural Eastern Oregon. Thelwell reached out because he found their haunting miniatures to be uniquely evocative, "almost like freeform jazz filtered through lo-fi beats."
– Shy Thompson