TAPE LABEL REPORT
The Tape Label Report, April 2023
By Bandcamp Staff · May 10, 2023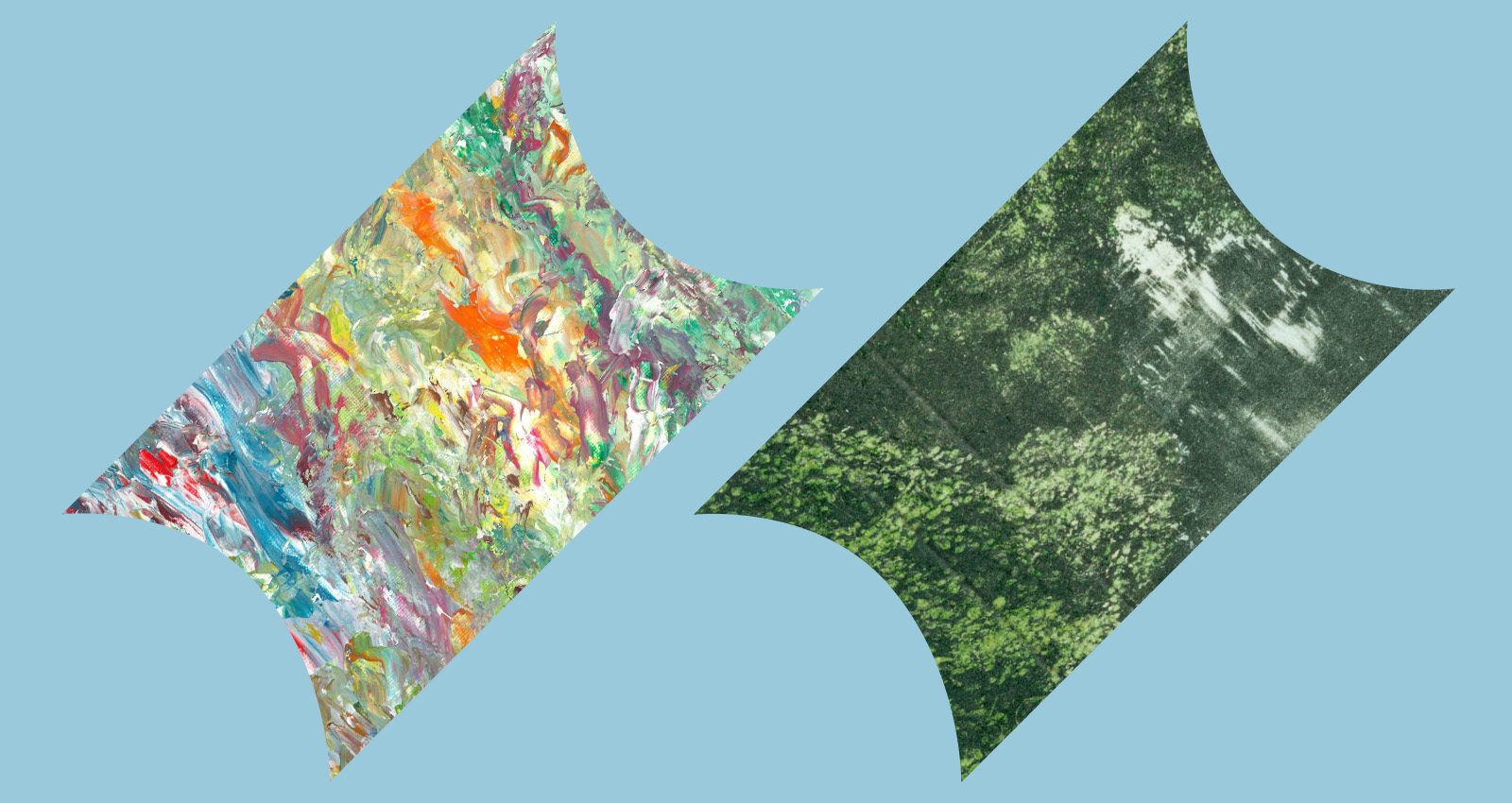 Welcome to The Tape Label Report, where we introduce you to five cassette-focused labels you should know about and highlight key releases from each.
---
Merch for this release:
Cassette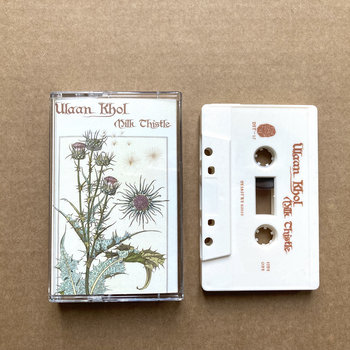 There's being closely involved in every aspect of a label's releases, and then there's how Desastre Records chief Vincent Mare runs things. As head of the Marseilles-based label, Mare is a one-man DIY juggernaut, managing not only the logistical aspects of releasing and distributing the catalog but, depending on the project, also the mixing, mastering, and artistic direction.
Mare's involvement and vision for the label—"A strong and singular visual identity, and absolutely zero artistic concession," he says—has gone unchanged since day one. The logo is inspired by a Ming Dynasty imperial seal he encountered in a Chinese museum; the name is simply French for "disaster," and by Mare's account, a natural fit. "I like the idea of creation during chaos and rebirth after collapse."
Music-wise, Desastre's catalog is a mix of studio albums, live recordings, and reissues of records that might otherwise have languished in obscurity. There's punishing psych doom from Japanese trio Up-Tight, first released on CD-R in 1999. The label's most recent release, Milk Thistle by Ulaan Kohl is panoramic stoner-meets-acid, Sleeper-meets-Sabbath desert rock. Rain Be For Rain Bo, released last July by the 12-musician collective La Novià, is a "mega-mash-up mixtape" that re-edits its members' perpetually distorted folk and experimental field recordings into beguiling sound collages. Frankreich's self-titled record is abrasive psych metal. There's a demented, frantic, fearsome, full-throttle current running through Desastre's output. Pummeling listens are the M.O.
So are cassettes. Mare has been immersed in the format since the 1990s, which he spent as a musician and hip-hop DJ. "I was making mix tapes, selling my mix tapes, buying a lot of tape and mixtapes, and listening to a lot too," he says. For Mare, tapes are not an economic necessity but a deliberate artistic choice. Take the tape release of Concert au Satellite by Yann Gourdon and Ratcharmer, for instance—two cassettes inserted side-by-side in a crystal case with a label printed using motor oil for maximum olfactory effect. "It tells a real story that would not have the same impact in another format," he says. He's right, too. Just don't tell the vinyl snobs.
Release To Start With
Merch for this release:
Vinyl LP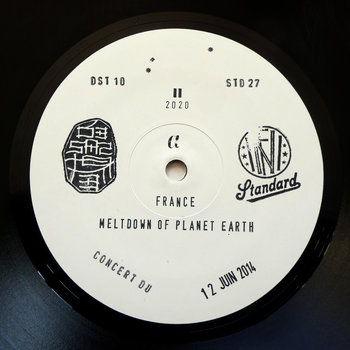 Insofar as Desastre is concerned, Meltdown Of Planet Earth is not just the debut release but the grandaddy of 'em all. Mare discovered the Occitane-based trio France in 2010 among the shelves of Bimbo Tower, the now-shuttered experimental record store tucked down a side street in the 11th arrondissement of Paris. He was obsessed with the music but hard-pressed for actual information: "Try to put 'France band' or 'France music psychedelic' in Google." Eventually Mare caught the band live and recorded their 2014 show in Paris. "After the Paris concert, even before saying 'hi' to each other, [bassist] Jérémie [Sauvage] just reached out to me with some weed. Then we talked and there was a real good and direct connection between us. We were speaking the same language," he remembers.
"Meltdown" really is the operative word here, in that the record seems to come apart as it wears on, playing like an especially brutal and relentless Velvet Underground armed with a hurdy-gurdy. The initial double-digit run of silkscreened CD-Rs sold out in two weeks. The first reissue, pressed on vinyl for the LP's fifth anniversary, sold out in two days; the second reissue, three months later, was met with disaster when half of the shipment was lost in transit. "We used Scotch tape from a wine company so probably some people thought there was wine in the box and stole it, bastards," he says. "We smile about it now, but we were so angry at that time."
-Elle Carroll
---
Merch for this release:
Poster/Print, Cassette,
Giraffe Tapes has been under serious duress in the past year or so, but they have continued to fight on. The postal system of Georgia, the country the label operates from, has hiked their shipping rates sky high. A heap of packages have been returned to the Giraffe Tapes home base in Tbilisi—some as many as three or four times. Musician and founder Oleksandr Demianenko has paid out of pocket every time a tape needs to be shipped out again, even as cash on hand continues to wear thin. "I promise that all parcels will be with you, no matter the cost," he writes in a message to the Giraffe Tapes faithful. In the years since the label's humble beginnings in 2020, an international cohort has been fostered; Giraffe Tapes supports leftfield electronic musicians from Georgia, but also counts artists from Japan, France, and the United States among its roster. Demianenko is committed to keeping that community together.
The war in Ukraine has also posed significant challenges for Giraffe Tapes. Hailing from Ukraine himself, Demianenko has done his best to aid his family that still remain there while balancing the responsibilities of running the label. (In addition to managing all operations, he crafts the unified signature design of each tape, as well as mixing and mastering the audio for several releases.) Rather than put the label on the back burner, Demianenko has made ample use of his platform to send support back home. For every sale, 25% goes to humanitarian aid in Ukraine, no matter how empty the coffers get. Giraffe Tapes has put on several live events with all of the proceeds going to the war-torn country, too. When Demianenko worked to put together two volumes of music for charity compilations to raise more funds, artists and friends of Giraffe Tapes were more than happy to rise to the occasion. The community remains strong and united.
Release to Start With
Merch for this release:
, Cassette
K Nogami's debut cassette is one of Giraffe Tapes' most beautiful offerings. Like a decayed roll of film fluttering through a reel of places half-remembered, it mixes cavernous ambient loops with field recordings of quiet scenes from the artist's home town of Shizuoka. The sounds of lapping waves and sea breezes paint pictures of the serene port town, with support from sparkling synth and warbling drones. Demianenko speaks fondly of its distinctly Japanese soundscapes, and was excited for the opportunity to be the first to put Nogami's work on tape. "I always remember my debut on Hush Hush Records," he writes in his newsletter. "How I sat on the Bandcamp page all day and refreshed the page in the hope that someone ordered a cassette with my music."
-Shy Thompson
---
In Gaelic, the word "fiadh" can be translated as wilderness. For Bariann Tuite, it is also the ethos central to her label, Fiadh Productions. Animal welfare is a life-long passion for Tuite, and one to which she has pledged much time and effort within both environmental activism and DIY music circles. Though she started her career as a music publicist, given the rise of fascism throughout the world, she determined a pivot away from more capitalist practices was necessary.
The lo-fi nature of cassettes means that genres as disparate as melodic crust and neofolk translate equally beautifully on the format. Tuite likes cassettes specifically because of the "freedom when it comes to design and packaging—you get to pick the shell color, J-cards, cases, et cetera—and all of these small decisions contribute to an entirely unique release!" Smaller sizes makes shipping easier, allowing Tuite to throw in trinkets with shipments–i.e. "jewelry, vegan recipes, incense, charms, oils, patches, mini figures" to name a few.
Additionally, given that acts like those on Fiadh are from Italy and Ireland, the ease of reproduction and cheapness of the cassette makes them easier to ship to North America, giving more obscure musicians a chance overseas. Tuite has also collaborated with like minded labels like Vita Detestabilis, an anti-fascist, female-led group run out of Spain and Northern Ireland, to make Fiadh's releases more accessible worldwide.
Release to Start With
Merch for this release:
Cassette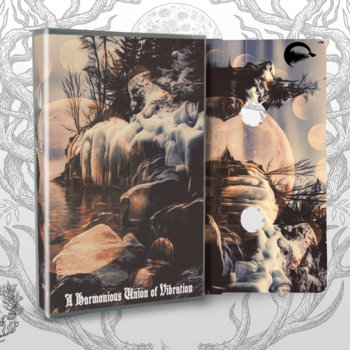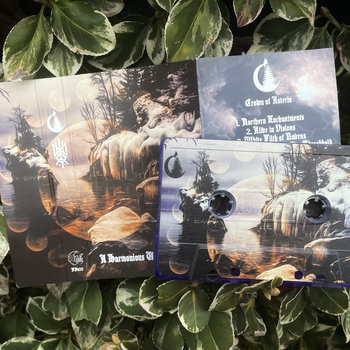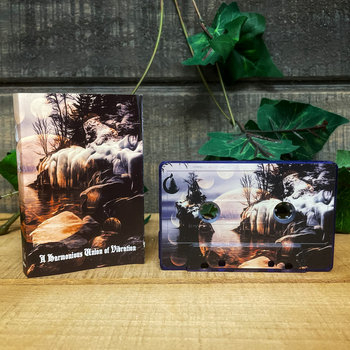 Emblematic of Fiadh, A Harmonious Union of Vibration by Michigan's Crown of Asteria and Minnesota's Canis Dirus is a natural starting point. A black metal split EP featuring two musicians who both embody a similar spirit and collaborative process, their values and aesthetics coalesce into a synthesis of respect for nature and how we relate to it. Tuite appreciates Meghan Wood's (Crown of Asteria) kindred philosophy as both an artist and a musician, and it makes sense that Fiadh would feature such an album as a flagship. Atmospheric black metal for the Great Lakes region appreciators among us.
-Eli Schoop
---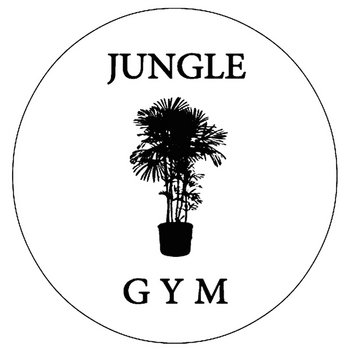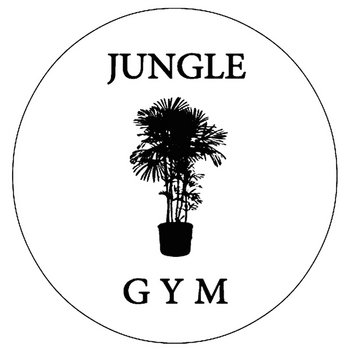 Merch for this release:
Cassette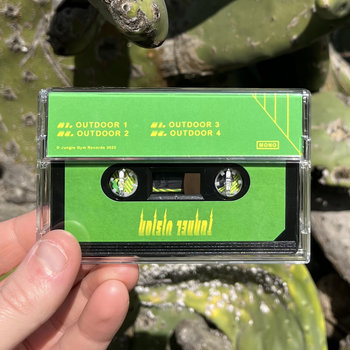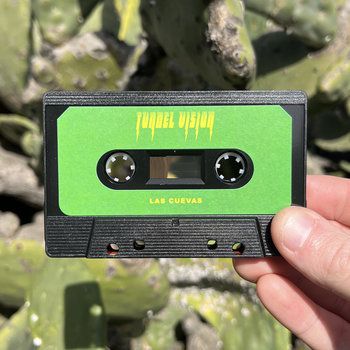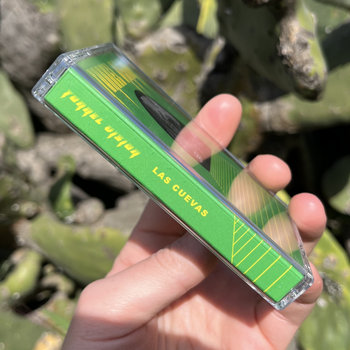 On a cursory glance, Jungle Gym Records might seem like an ambient imprint, but the label backs a wide range of vibey styles. It was founded in 2015 by Caleb Dravier and Jared Carrigan, two college friends who played together in various surf rock acts around Minnesota before pivoting to experimental music. Eventually, the pair moved to Los Angeles, where they were really able to take things to the next level—the duo liken life in L.A. to a choose your own adventure experience.
Jungle Gym's most obvious peers include 100% Silk and Enmossed, but its wonky, synergetic spirit also evokes the golden age of Shlohmo's WEDIDIT Collective. Many of the projects on the label are from artists that can't be found elsewhere on the internet. There's a reason for this: while Jungle Gym does occasionally accept demos, a good portion of the music arrives via Dravier, Carrigan, and a core group of close collaborators operating in different groupings under fleeting aliases. These myriad personas allow the label's artists the freedom to explore a multitude of genres without having to worry about staying loyal to a cohesive brand.
The albums on Jungle Gym tend to be pretty lo-fi and wonderfully slipshod—a number of them were recorded with tools like iPhone Voice Memos and broken tape decks. So it seems fitting that the label puts out so much material on cassette; the grimy sonics of the medium lend themselves well to projects from artists like outsider house producer Precipitation, dubbed-out surf rock act Las Cuevas, and field recordist Jeanette Ogden. It's hard to know what to anticipate when Jungle Gym releases a new project, but two things are for sure: Dravier and Carrigan aren't stopping anytime soon, and they'll always love seeing the music they champion immortalized in its physical form.
Release To Start With
Merch for this release:
Cassette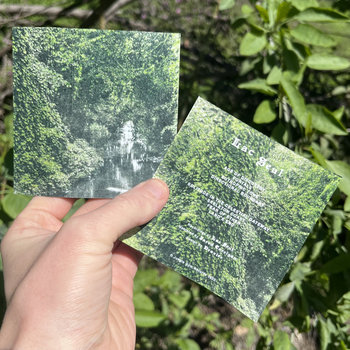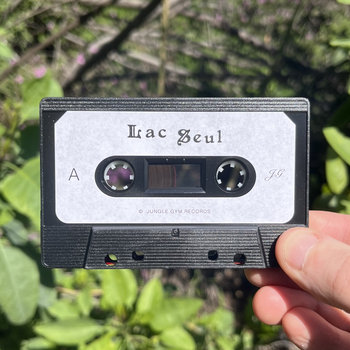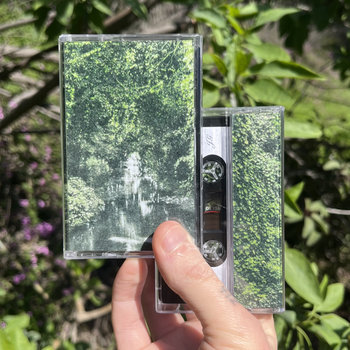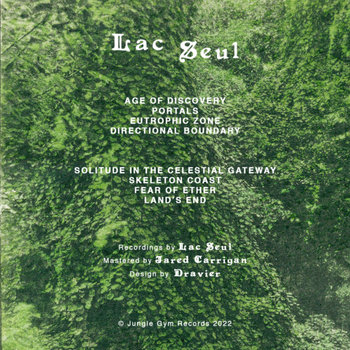 The music made by Lac Seul, the project of Carrigan and Tyler "Tile Plazas" Losinski, lands in the cloudy gray area between the dub techno of Monolake and Jan Jelinek's milky microhouse—the type of rhythmic ambient that could soundtrack both a postmodern spa and the odd hours of a tasteful rave. Across the eight tracks of the duo's self-titled debut, twinkling synth arpeggiations weave cosmic patterns through withdrawn drum machine sequencing and atonal noise. At once clubby and esoteric, Lac Seul offers a stellar example of the effortless genre-smudging that makes Jungle Gym's universe so rewarding to delve into.
-Ted Davis
---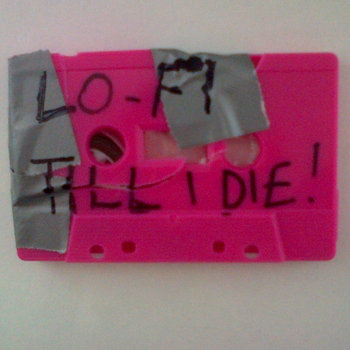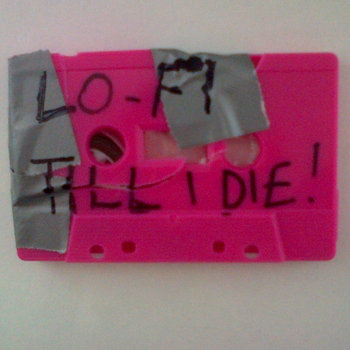 Merch for this release:
Cassette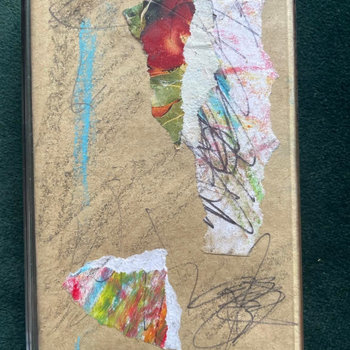 "Disposable trash music from our heads to yours" is how Owen Chambers, one-half of the Liquid Library tape label, playfully describes their ethos. Chambers and Charlie Miles started the label in 2014 or so, in Bristol, UK, as a space for Chambers, firstly, and then the label's surrounding community, to record and release albums quickly and cheaply.
In this way, they reflect the motivations of many tape labels across the globe. But Liquid Library's politics are leftist and decentralized by belief and design, and Chambers prefers to think of the label as a "community project." It's not-for-profit; informed by anarchism and communism; and in its aesthetic remit—the music Liquid Library releases sits at a nexus between drone, electronics, and improvisation—tied into a broader history of underground tape labels from the UK like Oska, Betley Welcomes Careful Drivers, and Chocolate Monk.
While the cheapness of the format made tape releases viable for Liquid Library, the appeal is more than just economic; Chambers is enamored of the physicality of the format: its shape and its creative possibilities. "I like to think of it as a 3D canvas," he says. "It is (usually) a clear blank box for you to put whatever you want into and onto." There's an aspect of individualized engagement here, and a shift away from reductive commodity exchange economies. "Each one of our releases is a handmade, unique art object affordable to pretty much anyone," Chambers continues.
Chambers makes music himself as Carnivorous Plants—he has many releases both on Liquid Library and on other labels, and has collaborated with other artists from the broader UK noise-drone-improv community, like Territorial Gobbing and Daniel J. Gregory. Asked about his music, Chambers calls it "dawn metal." His approach reflects the celebratory and communal nature of Liquid Library: "I try to inject things like noise and drone with a sense of color, joy, and light. I never understand the prevalence of dark or gothic imagery in noise music. To me that's the sound of the divine. A golden beautiful light filling the bodies of all it touches. I think that ethos is also key to the label itself."
Release to Start With
Merch for this release:
Cassette
Shit Creek is the project of Lewis Duffy, a musician and visual artist who's very much part of the broader community surrounding Liquid Library. He's self-released a run of stellar CD-Rs over the past while, often via his label Luxury Bucket; Time Is The True River is a gorgeous continuation of the head-spinning, potting-shed psychedelia on those earlier albums. It's flush with incident and detail, and while Duffy often sets up a drone at the core of his music, he's not shy about building toppling structures of clangorous electronics, strung-out guitar, and blissed-out noise atop the eternal humming at its heart.
-Jon Dale